And the forgetfulness of the things of God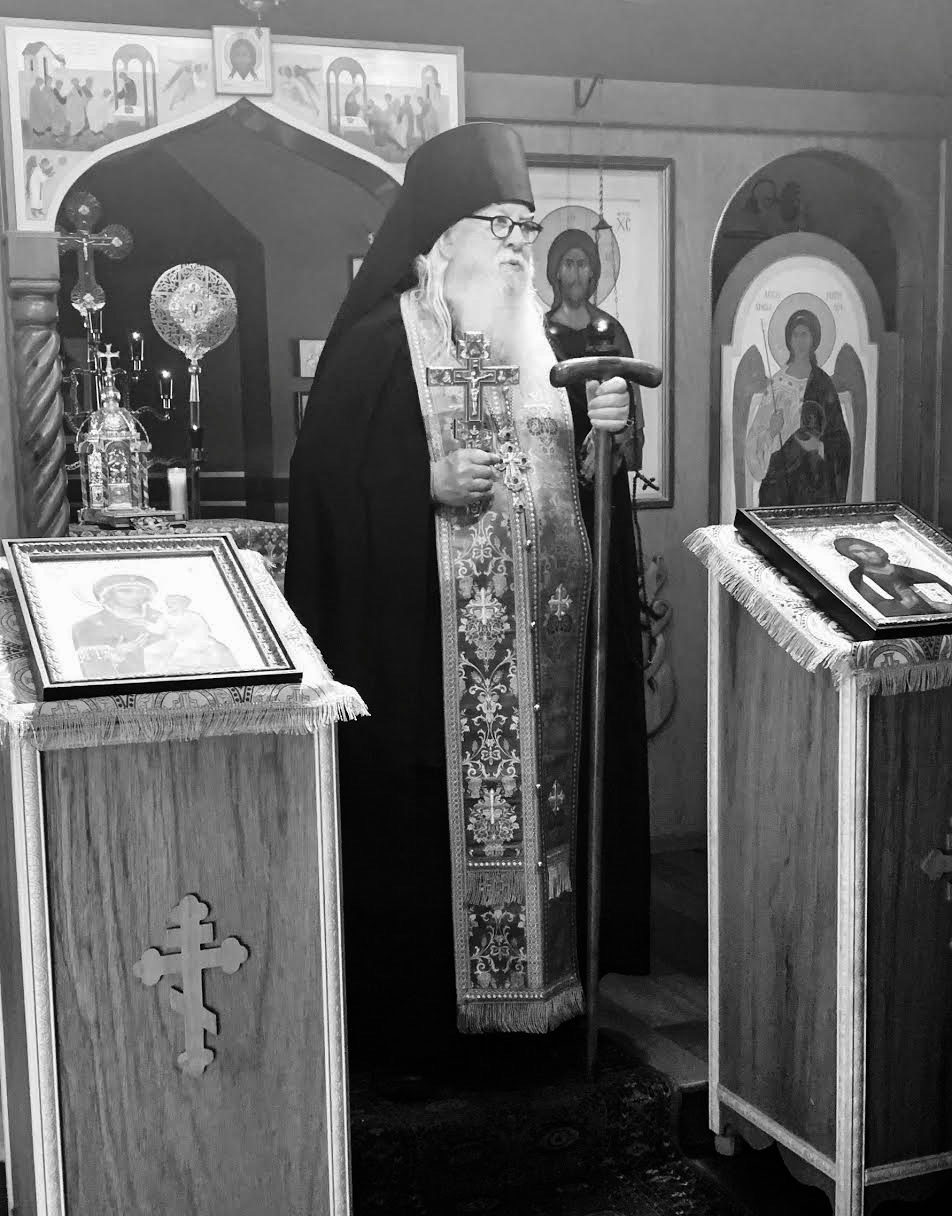 The passions that create a state of unrest in our hearts cause us to forget the real purpose of our life, which is union with God. Saint Basil the Great tells us we cannot approach the knowledge of the truth with a disturbed heart. Conflict, downheartedness, lust, worry, and judging others, are all things that can not be allowed to distract us from the goal. Letting ourselves become troubled, or full of anxiety, does nothing to further our journey into the heart. Giving ourselves over to the passions depletes us, and leaves us waylaid along the side of the narrow path into the Kingdom of God.
We must not be so self-consumed as to have no compassion for others. Saint Basil the Great tells us that a man who has two coats or two pair of shoes, when his neighbor has none, is a thief. In the Holy Scriptures we read, "The earth is the Lord's and the fullness thereof, the world and those who dwell in it (Psalm 24:1)." No one can be saved, according to Saint John Chrysostom, without giving alms and without caring for the poor. We are stewards of what belongs to God, and now is the perfect time to share the gifts of God's creation with one another as much as we can. To store up earthly possessions, according to Christ, is the epitome of foolishness, and a rich man shall hardly be saved (Luke 12:15-21).
When we turn our attention towards the needs of others, our focus changes, and we are no longer consumed with self. In this turning of the heart towards those in need, we are turning our hearts to God. "Verily I say unto you, Since you have done it unto one of the least of these my brethren, you have done it unto me (Matthew 25:40)." In our fasting, time spent in prayer, and acts of alms giving (charity), we are energized in our battle against the passions, and our hearts become at rest in Christ.
With love in Christ,
Abbot Tryphon
Prayer request:
After meeting with my cardiologist on Tuesday, I found out that my Atrial Fibrillation has returned. They'll be monitoring my heart with a patch for the next few weeks, so they can decide what to do next. I may need further hospitalization to address the problem, either with another cardioversion, change in medication, or perhaps something more invasive. Please do keep this old sinner in your prayers. If it be God's will that I am taken in death, I hope I'll be ready to stand before the Lord. I suspect, however, that I'm in need of many more years of repentance before my end.
Abbot Tryphon
Thursday September 3, 2020 / August 21, 2020
13th Week after Pentecost. Tone three.
Apostle Thaddeus of the Seventy (44).
Martyr Bassa of Edessa and her sons Theogonius, Agapius, and Pistus (4th c.).
Venerable Abramius, archimandrite, wonderworker of Smolensk (1220).
St. Martha, schemanun of Diveyevo (1829).
New Hieromartyr Alexander priest (1918).
New Hieromartyr Paul priest (1937).
New Martyr Ignatius (1942).
Venerable Abramius the Lover-of-Labor of the Kiev Caves (14th c.).
Hieromartyr Raphael of Sisatovac, Serbia (1941) (Serbia).
Appearance of the Light-Painted image of the Most Holy Theotokos on Mount Athos in the Russian Saint Panteleimon Monastery (1903).
Venerable Theocleta the Wonderworker of Asia Minor (840).
Venerable Cornelius, abbot of Palei Island (Valaam) (1420), and his disciple St. Abramius.
Venerable Ephraim (1238) of Smolensk disiciple of St. Abramius.
St. Avitus, bishop of Clermont (594) (Gaul).
Martyrs Donatus the deacon, Romul the priest, Silvan the deacon, and Venust (Romania).
Venerable Isaiah of Mt. Athos (Greek).
St. Sarmean, Catholicos of Kartli, Georgia (779) (Georgia).
New Martyr Symeon of Samokovo (1737).
Translation of the relics (1953) of St. Nectarius (Kephalus), metropolitan of Pentapolis (1920).
St. Hardulph of Breedon.
The Scripture Readings
2 Corinthians 10:7-18
Reality of Paul's Authority
7 Do you look at things according to the outward appearance? If anyone is convinced in himself that he is Christ's, let him again consider this in himself, that just as he isChrist's, even so we are Christ's. 8 For even if I should boast somewhat more about our authority, which the Lord gave us for edification and not for your destruction, I shall not be ashamed— 9 lest I seem to terrify you by letters. 10 "For his letters," they say, "are weighty and powerful, but his bodily presence is weak, and his speech contemptible." 11 Let such a person consider this, that what we are in word by letters when we are absent, such we will also be in deed when we are present.
Limits of Paul's Authority
12 For we dare not class ourselves or compare ourselves with those who commend themselves. But they, measuring themselves by themselves, and comparing themselves among themselves, are not wise. 13 We, however, will not boast beyond measure, but within the limits of the sphere which God appointed us—a sphere which especially includes you. 14 For we are not overextending ourselves (as though our authority did not extend to you), for it was to you that we came with the gospel of Christ; 15 not boasting of things beyond measure, that is, in other men's labors, but having hope, that as your faith is increased, we shall be greatly enlarged by you in our sphere, 16 to preach the gospel in the regions beyond you, and not to boast in another man's sphere of accomplishment.
17 But "he who glories, let him glory in the Lord." 18 For not he who commends himself is approved, but whom the Lord commends.
Mark 3:28-35
The Unpardonable Sin
28 "Assuredly, I say to you, all sins will be forgiven the sons of men, and whatever blasphemies they may utter; 29 but he who blasphemes against the Holy Spirit never has forgiveness, but is subject to eternal condemnation"— 30 because they said, "He has an unclean spirit."
Jesus' Mother and Brothers Send for Him
31 Then His brothers and His mother came, and standing outside they sent to Him, calling Him. 32 And a multitude was sitting around Him; and they said to Him, "Look, Your mother and Your brothers are outside seeking You."
33 But He answered them, saying, "Who is My mother, or My brothers?" 34 And He looked around in a circle at those who sat about Him, and said, "Here are My mother and My brothers! 35 For whoever does the will of God is My brother and My sister and mother."