The transformational power of a Church unchanged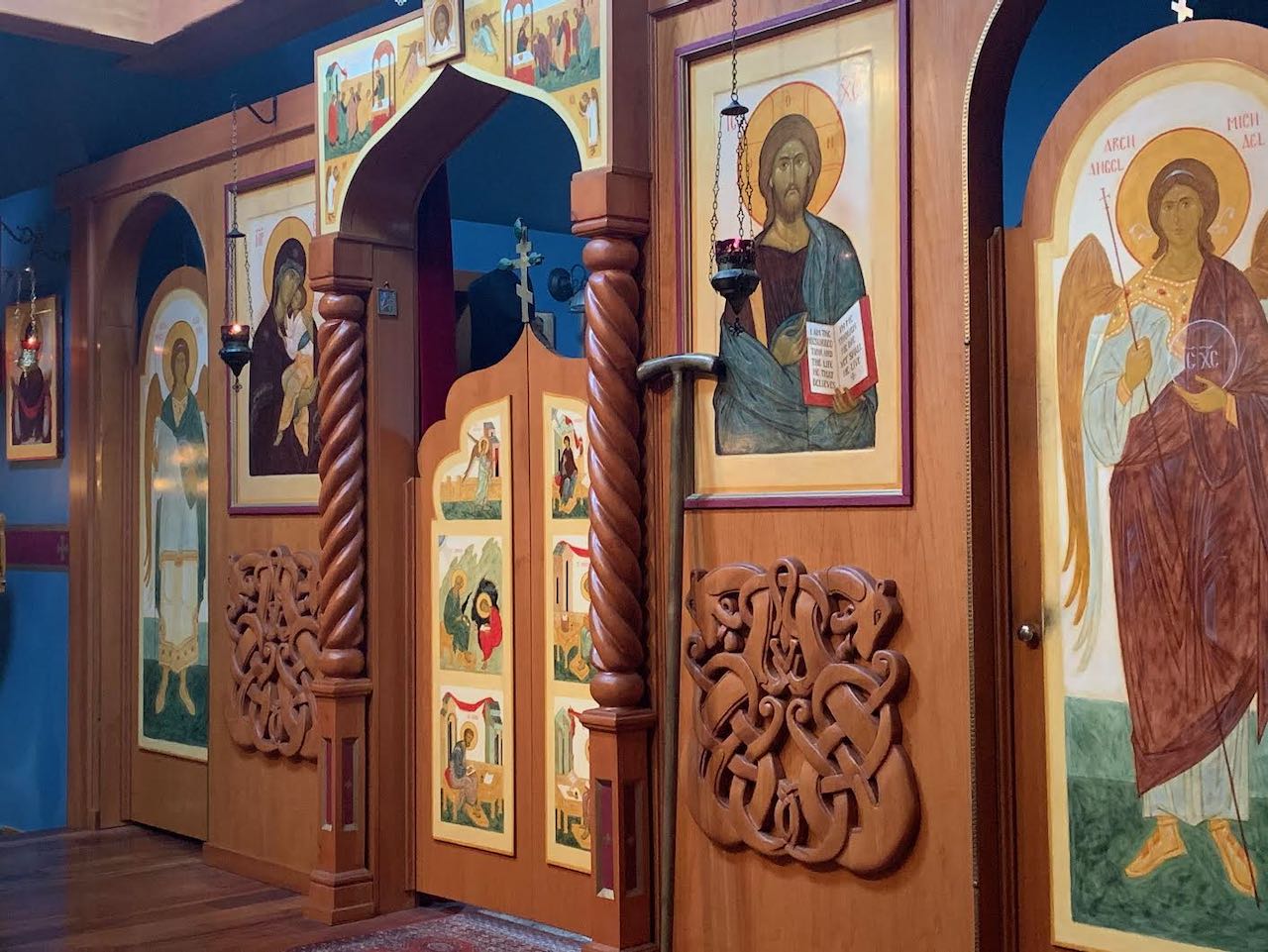 In an age when many Christian denominations are trying to appear relevant and modern, I am finding that large numbers of people are drawn to the Ancient Faith by the beard and robe. I am constantly thanked for dressing as I do by people who appreciate symbols of faith in the midst of a secular world. Many Orthodox jurisdictions that previously wanted to blend in with their Catholic and Protestant neighbors by having our clergy put off the traditional "look" of Orthodoxy, are now rediscovering the wisdom of these traditions. Now that large numbers of the clean shaven, and modern attired, heterodox clergy have been discredited in the minds of the world, due to theological and moral lapses, is there any logical reason we Orthodox would really want to imitate them?
Like so many other Orthodox clergy, I can also attest to the fact that my beard, and my way of dress, are a great aid in keeping me, sinner that I am, constantly attuned to my vocation as a monk, and as a priest. It is hard to forget your high calling when you "dress for work" each and every hour of every day. Our appearance is a constant reminder that we, as priests, have been set apart as Guardians of the Mysteries, and Servants of the Most High.
From my personal observations, I have come to believe that Orthodoxy, if it is to thrive into the next century, must adhere to the ancient traditions and roots of the faith that have set her apart from the religions. The Church must proclaim the Good News of Christ in all its purity, so that the mystical and sacramental core of her very being be clearly seen by a world that so needs this ancient, unchanging faith. The world must see by our differences that Orthodoxy offers the transformational healing that comes through the life of Christ's Church. By clinging to her ancient, God inspired Tradition, the Church takes seriously the mystical and sacramental roots of her divinely founded self.
As we Orthodox look in amazement at the phenomenal resurrection of our Church following the fall of communism, what with the thousands of new churches being reopened, new ones built, and monasteries growing at a phenomenal rate, we will see that the twenty-first century could well be the Age of Orthodoxy. And for this to happen, we must put off everything that has brought down Western Christianity.
Accountability must be foremost in how we operate as religious institutions. Bishops and priests must be accountable to one another, transgressions against the Body of Christ must be rooted out, and the clergy (including our bishops) must serve others as humble servants of Christ, and as living icons of the Gospel message. Our co-suffering Saviour must be seen in how we serve, and in how we live, and in how we love. The transformational power of Orthodoxy must be allowed to change the world, as the "institutional" church is replaced with the gospel vision of the Church as Hospital of the Soul.
The Orthodox Church will thrive in the twenty-first century only if we commit to being the otherworldly people we are called to be, living in the world, but not being of the world. The Church will thrive, not because she adapts to modern styles of dress, and modern trends of moral and theological thought, but because of her willingness to serve the world in imitation of the holy fathers of the Church who have gone on before us, and who refused to conform to the styles and fashions of a world that has always been in need of the unchanging Faith that has the power to transform lives, and usher the human race into communion with the Most High God.
Love in Christ,
Abbot Tryphon
Wednesday September 23, 2020 / September 10, 2020
16th Week after Pentecost. Tone six.
Fast. By Monastic Charter: Strict Fast (Bread, Vegetables, Fruits)
Martyrs Menodora, Metrodora, and Nymphodora at Nicomedia (305).
New Hieromartyrs Ismail, Eugene, John, Constantine, Peter, Basil, Gleb, Basil, John, Nicholas, Palladius priests, Hieromartyrs Meletius and Gabriel, Martyr Symeon, Virgin-Martyr Tatiana (1937).
New Hieromartyr Warus bishop of Lipetsk (1938).
Venerable Paul the Obedient of the Kiev Caves (13th c.).
Venerable Prince Andrew, in monasticism Joasaph, of Kubensk, Vologda (1453).
Synaxis of the Holy Apostles Apelles, Lucius, and Clement of the Seventy..
Martyr Barypsabas in Dalmatia (2nd c.).
Blessed Pulcheria, the Empress of Greece (453).
Sts. Peter (826) and Paul (9th c.), bishops of Nicaea.
Synaxis of All Saints of Lipetsk.
Venerable Cassian, abbot of Spaso-Kamenny and St. Cyril of White Lake Monasteries (1469).
St. Salvius, bishop of Albi (584) (Gaul).
Venerable Finian of Ulster (Ireland), abbot (579) (Celtic & British).
St. Theodaard of Maastricht (668) (Neth.).
Translation of the relics of St. Egvin, bishop of Worchester.
Translation of the relics of St. Ethelwold, bishop of Winchester.
The Scripture Readings
Galatians 6:2-10
2 Bear one another's burdens, and so fulfill the law of Christ. 3 For if anyone thinks himself to be something, when he is nothing, he deceives himself. 4 But let each one examine his own work, and then he will have rejoicing in himself alone, and not in another. 5 For each one shall bear his own load.
Be Generous and Do Good
6 Let him who is taught the word share in all good things with him who teaches.
7 Do not be deceived, God is not mocked; for whatever a man sows, that he will also reap. 8 For he who sows to his flesh will of the flesh reap corruption, but he who sows to the Spirit will of the Spirit reap everlasting life. 9 And let us not grow weary while doing good, for in due season we shall reap if we do not lose heart. 10 Therefore, as we have opportunity, let us do good to all, especially to those who are of the household of faith.
Mark 7:14-24
14 When He had called all the multitude to Himself, He said to them, "Hear Me, everyone, and understand: 15 There is nothing that enters a man from outside which can defile him; but the things which come out of him, those are the things that defile a man. 16 If anyone has ears to hear, let him hear!"
17 When He had entered a house away from the crowd, His disciples asked Him concerning the parable. 18 So He said to them, "Are you thus without understanding also? Do you not perceive that whatever enters a man from outside cannot defile him,19 because it does not enter his heart but his stomach, and is eliminated, thus purifying all foods?" 20 And He said, "What comes out of a man, that defiles a man. 21 For from within, out of the heart of men, proceed evil thoughts, adulteries, fornications, murders,22 thefts, covetousness, wickedness, deceit, lewdness, an evil eye, blasphemy, pride, foolishness. 23 All these evil things come from within and defile a man."
A Gentile Shows Her Faith
24 From there He arose and went to the region of Tyre and Sidon. And He entered a house and wanted no one to know it, but He could not be hidden.