Ask for repentance in your prayer and nothing else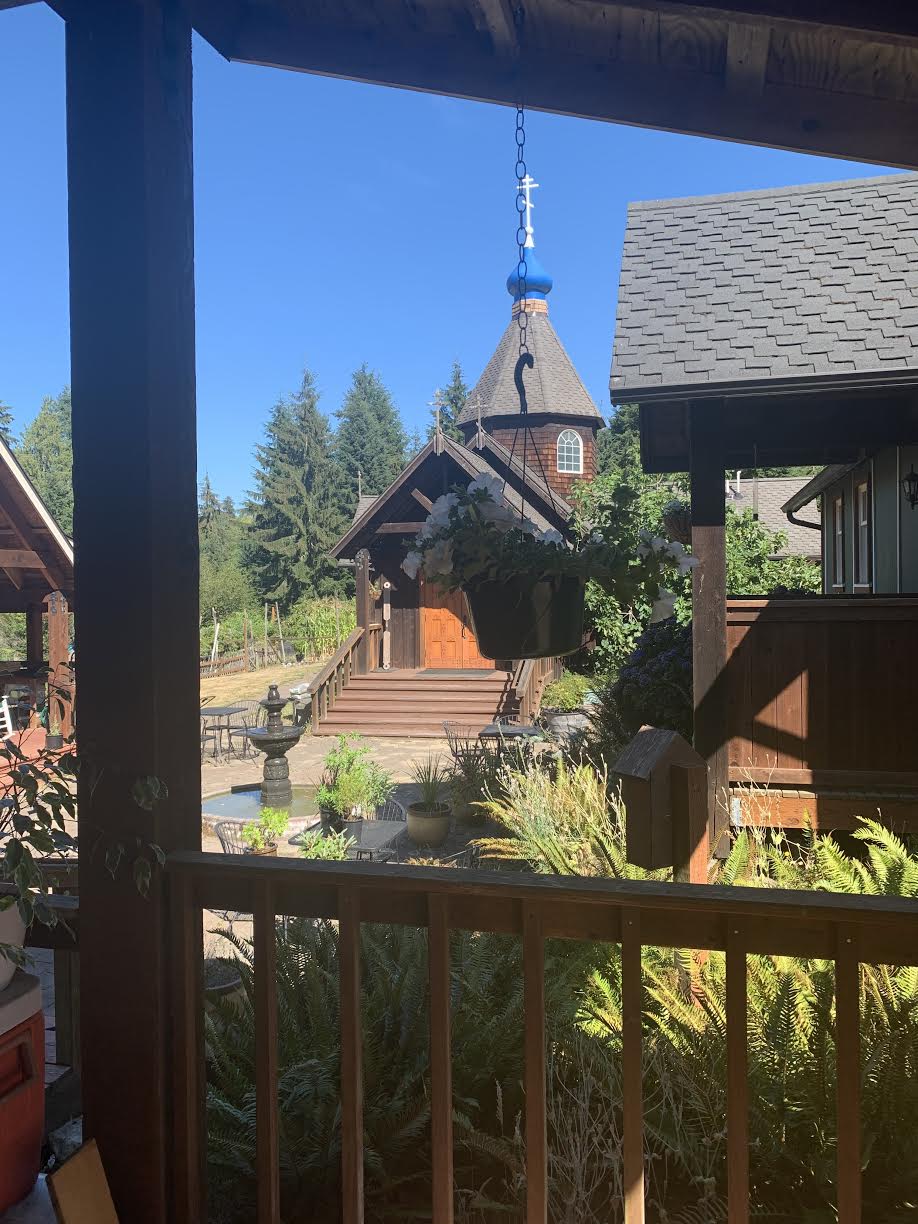 The first step in becoming truly repentant is found in a heartfelt contrition before God for our sins. Saint Paul tells us that we must "Pray without ceasing (Thessalonians 5:17)", and the Church Fathers saw this as the basis for the use of the Jesus Prayer – "Lord Jesus Christ, Son of God, have mercy on me, the sinner". This is truly the prayer of repentance.
We sin, if not in deed, then in thought, and this is proof of our need to repent continuously. It is because of our sinful nature that we have been given the Mystery of Confession, where we are reunited to the Church. This reunification is required of us because sin separates us from the Church, and it is through confession that we are returned to the Church.
It is through confession that we are received back into Eucharistic communion, and returned to constant prayerful union with God, which is expressed in the Jesus Prayer, the prayer of the publican.
This life has been given to us with one purpose, that we might be deified, and be united with God. This was God's purpose from the very beginning, but in our fallen state our brokenness keeps us separated from God. In our brokenness, our darkened nous cannot see clearly, and it is in repentance that our nous is made whole, and clears the way for the complete union with Christ.
Saint Paisios of Mount Athos, counsels us to "Ask for repentance in your prayer and nothing else, neither for divine lights, nor miracles, nor prophecies, nor spiritual gifts—nothing but repentance. Repentance will bring you humility, humility will bring you the Grace of God, and God will have in His Grace everything you need for your salvation, or anything you might need to help another soul.
Love in Christ,
Abbot Tryphon
Saturday September 5, 2020 / August 23, 2020
13th Week after Pentecost. Tone three.
Apodosis of the Dormition.
Martyr Lupus (306), slave of St. Demetrius of Thessalonica.
New Hieromartyrs Ephraim, bishop of Selenginsk (1918) and Archpriest John Vostorgov of Moscow (1918) and Martyr Nicholas.
New Hieromartyrs Paul and John priests (1937).
Hieromartyr Irenaeus, bishop of Lyons (202).
Venerables Eutychius (540) and Florentius (547) of Nursia.
St. Callinicus, patriarch of Constantinople (705).
Holy Martyr Ebba the Younger, abbess of Coldingham, Northumbria, and her companions (870) (Celtic & British).
38 Martyrs of Thrace (Greek).
Venerable Nicholas the Sicilian, who struggled on Mt. Neotaka in Euboea (Greek).
Hieromartyr Pothinus, bishop of Lyons (177).
Martyr Victor of Marseilles (3rd c.).
Martyr Tydfil of Merthyr Tydfil.
The Scripture Readings
1 Corinthians 2:6-9
Spiritual Wisdom
6 However, we speak wisdom among those who are mature, yet not the wisdom of this age, nor of the rulers of this age, who are coming to nothing. 7 But we speak the wisdom of God in a mystery, the hidden wisdom which God ordained before the ages for our glory, 8 which none of the rulers of this age knew; for had they known, they would not have crucified the Lord of glory.
9 But as it is written:
"Eye has not seen, nor ear heard,
Nor have entered into the heart of man
The things which God has prepared for those who love Him."
Matthew 22:15-22
The Pharisees: Is It Lawful to Pay Taxes to Caesar?
15 Then the Pharisees went and plotted how they might entangle Him in His talk. 16 And they sent to Him their disciples with the Herodians, saying, "Teacher, we know that You are true, and teach the way of God in truth; nor do You care about anyone, for You do not regard the person of men. 17 Tell us, therefore, what do You think? Is it lawful to pay taxes to Caesar, or not?"
18 But Jesus perceived their wickedness, and said, "Why do you test Me, you hypocrites? 19 Show Me the tax money."
So they brought Him a denarius.
20 And He said to them, "Whose image and inscription is this?"
21 They said to Him, "Caesar's."
And He said to them, "Render therefore to Caesar the things that are Caesar's, and to God the things that are God's." 22 When they had heard these words, they marveled, and left Him and went their way.
Philippians 2:5-11
The Humbled and Exalted Christ
5 Let this mind be in you which was also in Christ Jesus, 6 who, being in the form of God, did not consider it robbery to be equal with God, 7 but made Himself of no reputation, taking the form of a bondservant, and coming in the likeness of men. 8 And being found in appearance as a man, He humbled Himself and became obedient to the point of death, even the death of the cross. 9 Therefore God also has highly exalted Him and given Him the name which is above every name, 10 that at the name of Jesus every knee should bow, of those in heaven, and of those on earth, and of those under the earth, 11 and that every tongue should confess that Jesus Christ is Lord, to the glory of God the Father.
onto to be equal
Luke 10:38-42
Mary and Martha Worship and Serve
38 Now it happened as they went that He entered a certain village; and a certain woman named Martha welcomed Him into her house. 39 And she had a sister called Mary, who also sat at Jesus' feet and heard His word. 40 But Martha was distracted with much serving, and she approached Him and said, "Lord, do You not care that my sister has left me to serve alone? Therefore tell her to help me."
41 And Jesus answered and said to her, "Martha, Martha, you are worried and troubled about many things. 42 But one thing is needed, and Mary has chosen that good part, which will not be taken away from her."
Luke 11:27-28
Keeping the Word
27 And it happened, as He spoke these things, that a certain woman from the crowd raised her voice and said to Him, "Blessed is the womb that bore You, and the breasts which nursed You!"
28 But He said, "More than that, blessed are those who hear the word of God and keep it!"