Being sensitive to other peoples crosses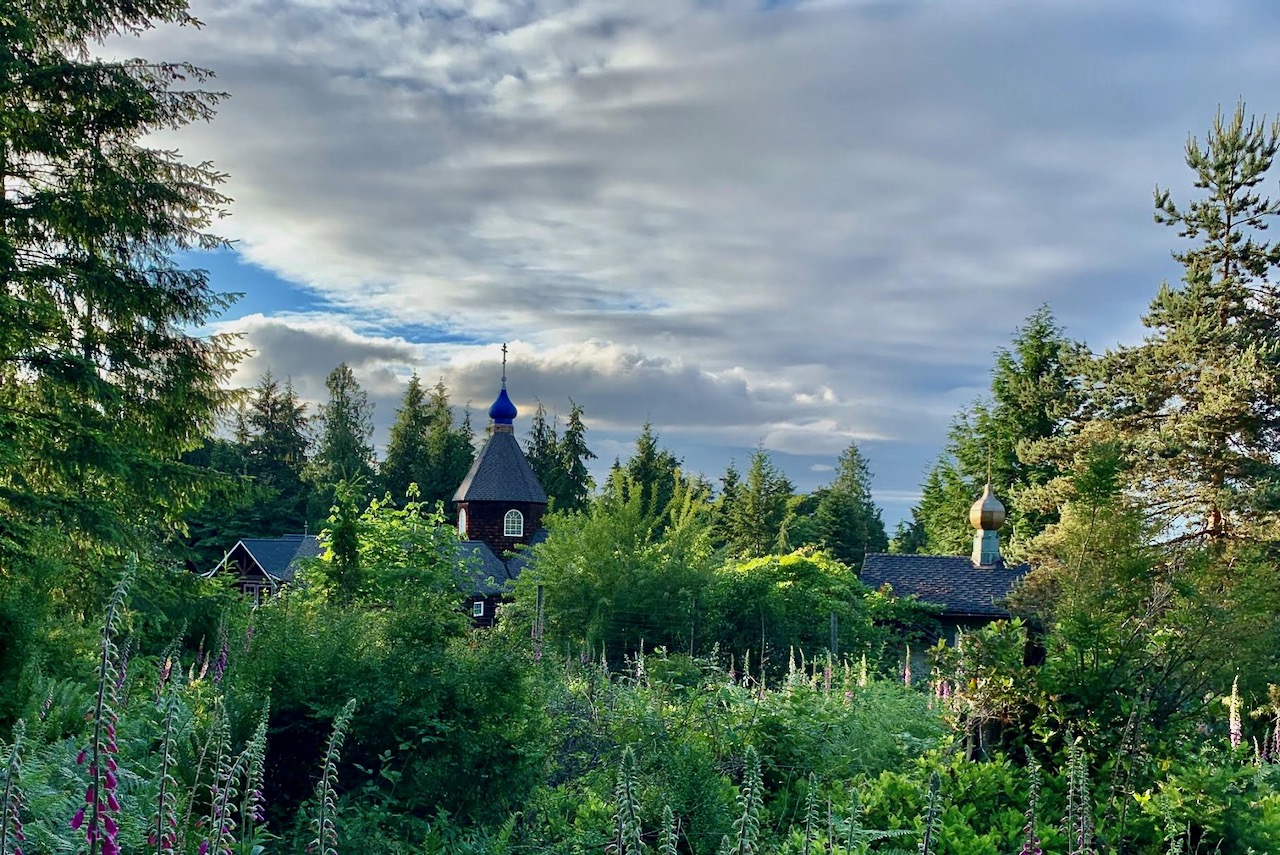 We humans are an odd species. We are capable of great sensitivity and compassion, yet we are also capable of terrible cruelty. Staring at people with facial deformities, or who may have peculiar, physically malformed bodies, may satisfy our innate curiosity, but the cruelty inflicted upon the sufferer is great. As a child I learned the importance of being sensitive to other people's differences, for I was raised in a family that had a number of relatives with inherited deformities.
My maternal grandmother had a goiter, caused by the enlargement of the thyroid gland. The goiter on her neck, just below her chin, was rather large (she was afraid to have it surgically removed), and I can remember people staring at her whenever she took me downtown for a movie, or for lunch. A second cousin was a dwarf, standing about as tall as myself, when I was in the third grade. Our extended family included a great aunt who had a facial deformity that caused one side of her face to sag, leaving her mouth drooping to one side. I had a great uncle who suffered from an enlarged head, which was about twice the size that would be considered normal. I had an uncle who was a black man, and this in 1950's Spokane, Washington, in a city with a very small black population, and in an age when interracial marriages were rare.
All of these people were wonderful, loving individuals, and I learned to never judge another by their appearance, but rather to always look into their hearts. Even when in grade school, a time when so many children can be cruel, I always befriended classmates who were rejected by other children. One little girl came from a Gypsy family, and had pierced ears, at a time when even adult American women rarely had them. While other children made fun of her, I remember comforting her on the playground, after she broke down crying. We had a classmate who transferred from another school in the middle of the year, who had a deformed leg, and he became my friend.
I was not an exceptional child, but just a little boy who was blessed to grow up in a family with wonderful, loving relatives who were, in a few cases, different. All my relatives demonstrated the importance of accepting others just as God had created them. As all children, I watched the adults in our extended family, and learned the importance of charity, love, and acceptance.
Racism is a learned behavior, and having Uncle Wally in my family was an early lesson in learning to look beyond skin color. My Great Auntie Grace, whom I adored, and whose kisses I readily received, taught me the important truth that people are just people, regardless of how they look.
I remember a classmate in graduate school who shared the pain he felt, growing up in a wheelchair, when people would act as though he were invisible, refusing to look at him when he was out in public. From that lesson, I always engage such people, with eye contact, and a smile. These were lessons I shared with my students, when teaching high school, for I learned that young people can be open and pure, when a parent or teacher is willing to demonstrate the importance of cultivating a sympathetic, and loving heart.
With love in Christ,
Abbot Tryphon
Monday September 7, 2020 / August 25, 2020
14th Week after Pentecost. Tone four.
Return of the relics of the Apostle Bartholomew from Anastasiopolis to Lipari (6th c.).
Holy Apostle Titus of the Seventy (1st c.).
Hieromartyr Moses (1931).
New Hieromartyr priest Vladimir Moschansky (1938).
Sts. Barses and Eulogius (386), bishops of Edessa, and St. Protogenes, bishop of Carrhae (4th c.), confessors.
St. Menas, patriarch of Constantinople (6th c.).
St. John the Cappadocian (520) and St. Epiphanius (535), patriarchs of Constantinople.
Synaxis of Hierarchs of Crete: Andrew the Wonderworker; Cyril, bishop of Gortyna; and Eumenius, bishop of Rome. (Greek).
St. Aredius of Limousin (591) (Gaul).
St. Gregory of Utrecht (775) (Neth.).
Translation of the relics of St. Hilda of Whitby (680) (Celtic & British).
St. Ebba the Elder, abbess of Coldingham, Northumbria, England (683) (Celtic & British).
The Scripture Readings
2 Corinthians 12:10-19
10 Therefore I take pleasure in infirmities, in reproaches, in needs, in persecutions, in distresses, for Christ's sake. For when I am weak, then I am strong.
Signs of an Apostle
11 I have become a fool in boasting; you have compelled me. For I ought to have been commended by you; for in nothing was I behind the most eminent apostles, though I am nothing. 12 Truly the signs of an apostle were accomplished among you with all perseverance, in signs and wonders and mighty deeds. 13 For what is it in which you were inferior to other churches, except that I myself was not burdensome to you? Forgive me this wrong!
Love for the Church
14 Now for the third time I am ready to come to you. And I will not be burdensome to you; for I do not seek yours, but you. For the children ought not to lay up for the parents, but the parents for the children. 15 And I will very gladly spend and be spent for your souls; though the more abundantly I love you, the less I am loved.
16 But be that as it may, I did not burden you. Nevertheless, being crafty, I caught you by cunning! 17 Did I take advantage of you by any of those whom I sent to you? 18 I urged Titus, and sent our brother with him. Did Titus take advantage of you? Did we not walk in the same spirit? Did we not walk in the same steps?
19 Again, [b]do you think that we excuse ourselves to you? We speak before God in Christ. But we do all things, beloved, for your edification.
Mark 4:10-23
The Purpose of Parables
10 But when He was alone, those around Him with the twelve asked Him about the parable. 11 And He said to them, "To you it has been given to know the mystery of the kingdom of God; but to those who are outside, all things come in parables, 12 so that
'Seeing they may see and not perceive,
And hearing they may hear and not understand;
Lest they should turn,
And their sins be forgiven them.' "
The Parable of the Sower Explained
13 And He said to them, "Do you not understand this parable? How then will you understand all the parables? 14 The sower sows the word. 15 And these are the ones by the wayside where the word is sown. When they hear, Satan comes immediately and takes away the word that was sown in their hearts. 16 These likewise are the ones sown on stony ground who, when they hear the word, immediately receive it with gladness;17 and they have no root in themselves, and so endure only for a time. Afterward, when tribulation or persecution arises for the word's sake, immediately they stumble. 18 Now these are the ones sown among thorns; they are the ones who hear the word, 19 and the cares of this world, the deceitfulness of riches, and the desires for other things entering in choke the word, and it becomes unfruitful. 20 But these are the ones sown on good ground, those who hear the word, accept it, and bear fruit: some thirtyfold, some sixty, and some a hundred."
Light Under a Basket
21 Also He said to them, "Is a lamp brought to be put under a basket or under a bed? Is it not to be set on a lampstand? 22 For there is nothing hidden which will not be revealed, nor has anything been kept secret but that it should come to light. 23 If anyone has ears to hear, let him hear."
Titus 1:1-4
Greeting
1 Paul, a bondservant of God and an apostle of Jesus Christ, according to the faith of God's elect and the acknowledgment of the truth which accords with godliness, 2 in hope of eternal life which God, who cannot lie, promised before time began, 3 but has in due time manifested His word through preaching, which was committed to me according to the commandment of God our Savior;
4 To Titus, a true son in our common faith:
Grace, mercy, and peace from God the Father and the Lord Jesus Christ our Savior.
Titus 2:15-3:3
15 Speak these things, exhort, and rebuke with all authority. Let no one despise you.
Graces of the Heirs of Grace
3 Remind them to be subject to rulers and authorities, to obey, to be ready for every good work, 2 to speak evil of no one, to be peaceable, gentle, showing all humility to all men. 3 For we ourselves were also once foolish, disobedient, deceived, serving various lusts and pleasures, living in malice and envy, hateful and hating one another.
Titus 3:12-13
Final Messages
12 When I send Artemas to you, or Tychicus, be diligent to come to me at Nicopolis, for I have decided to spend the winter there. 13 Send Zenas the lawyer and Apollos on their journey with haste, that they may lack nothing.
Titus 3:15
Farewell
15 All who are with me greet you. Greet those who love us in the faith.
Grace be with you all. Amen.
Matthew 5:14-19
14 "You are the light of the world. A city that is set on a hill cannot be hidden. 15 Nor do they light a lamp and put it under a basket, but on a lampstand, and it gives light to all who are in the house. 16 Let your light so shine before men, that they may see your good works and glorify your Father in heaven.
Christ Fulfills the Law
17 "Do not think that I came to destroy the Law or the Prophets. I did not come to destroy but to fulfill. 18 For assuredly, I say to you, till heaven and earth pass away, one ot or one tittle will by no means pass from the law till all is fulfilled. 19 Whoever therefore breaks one of the least of these commandments, and teaches men so, shall be called least in the kingdom of heaven; but whoever does and teaches them, he shall be called great in the kingdom of heaven.