The New Age Movement and their Ten Point Charter to destroy Christianity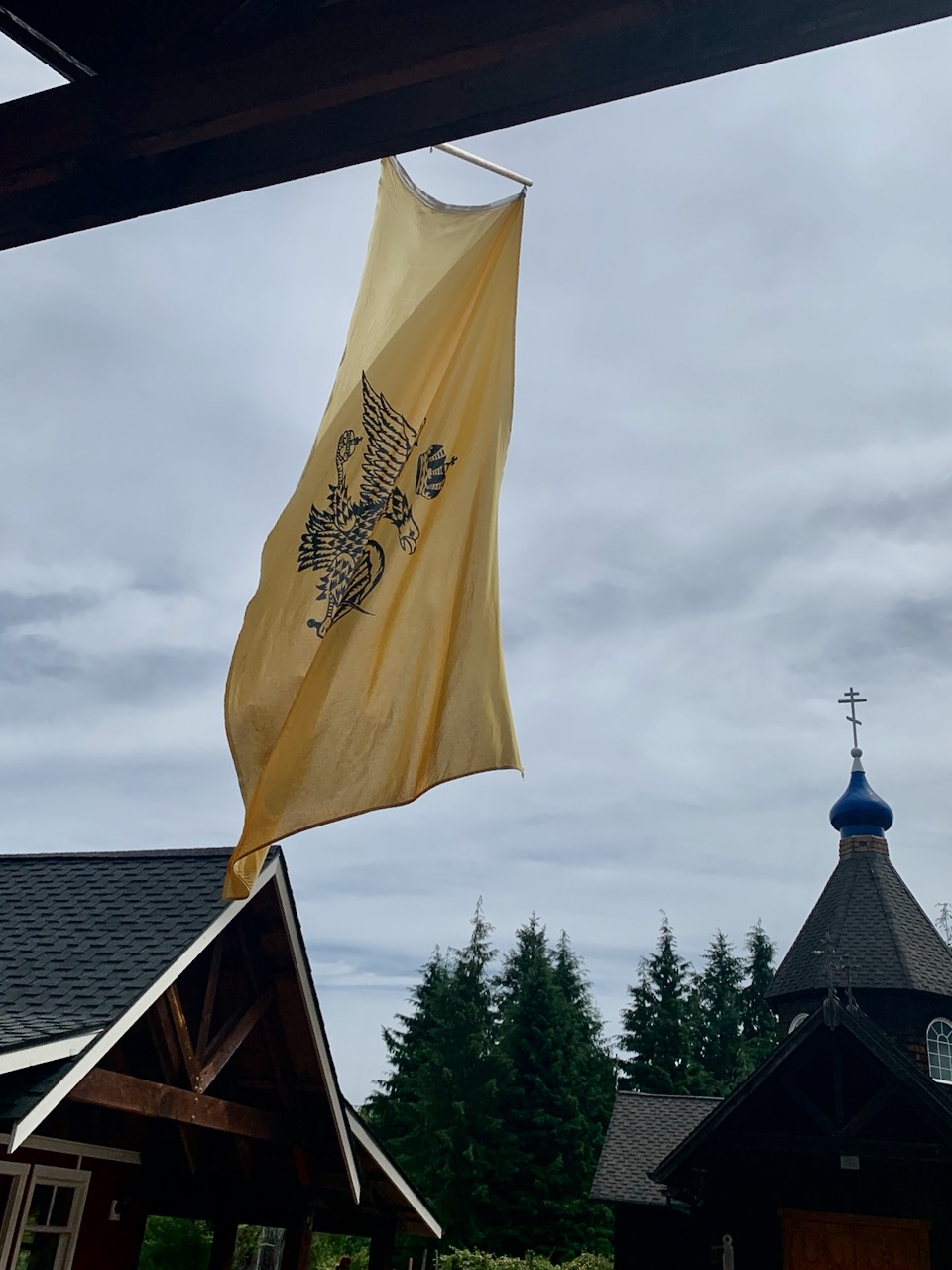 Alice Bailey, known as one of the "prophetesses" of the New Age Movement, was a writer who lived between 1880 and 1949 and is credited with having created the term "New Age". Her teachings and writings are viewed as foundational and authoritative within the New Age Movement. She herself described the majority of her work as having been telepathically dictated to her by a Master of Wisdom, or spirit entity identified as Djwal Khul. This entity is, for us Christians, clearly a demon.
Alice Bailey founded The Lucis Trust which was formerly known as Lucifer Publishing Company in 1922, and her organization has had wide influence within many European countries, and even the United Nations.
One of the main agendas of the New Age Movement has been to become the dominant religion or lifestyle within the entire world. In order for this to happen, all other religions, especially Christianity, must either be destroyed or become less of a spiritual influence within society and in the individual lives of people. Thus, Alice Bailey came up with a Ten Point Charter to destroy Christianity so that New Age philosophies could become the one world religion.
The 10 Point Charter by Alice Bailey is as follows:
1) Take God and prayer out of the education system.
2) Reduce parental authority over the children.
3) Destroy the Judeo-Christian family structure or the traditional Christian family structure.
4) If sex is free, then make abortion legal and make it easy.
5) Make divorce easy and legal, free people from the concept of marriage for life.
6) Make homosexuality an alternative lifestyle.
7) Debase art, make it run mad.
8) Use media to promote and change mindsets.
9) Create an interfaith movement.
10) Get governments to set all these into law, and get the churches to endorse these changes.
I dare say, it doesn't take a scholar or historian to see that we have entered an age where the goals of Alice Bailey have taken hold, and that the One World Religion that was prophesied in the scriptures is closer than we thought.
With love in Christ,
Abbot Tryphon
Tuesday July 21, 2020 / July 8, 2020
7th Week after Pentecost. Tone five.
Appearance of the "Kazan" Icon of the Most Holy Theotokos (1579).
Holy Great-martyr Procopius of Caesarea in Palestine (303).
St. Procopius, fool-for-Christ, wonderworker of Ustiug (Vologda) (1303).
New Hieromartyrs Alexander, Theodore and Nicholas priests (1918).
Righteous Procopius, fool-for-Christ of Usya (Vologda) (17th c.).
Miracle of the Annunciation Icon of the Mother of God at Ustiug (1290).
Reverence list of a "Kazan" Icon of the Most Holy Theotokos: at Moscow (1612), Kazan (1579), Petersburg (1721) and Shlisselburg(1702); "Iaroslav" (1588), "Viazniky" (1624), "Nizhnelomov" (1543), "Tobolsk" (1661), "Kaplunovka" (1689), "Tambov" (1695), "Penza" (1717), "Peschanka" (1754), "Chimeev" (1770), "Vysochinovsky" (18th c.), "Vyshensky" (1812).
"Jacobshtad" Icon of the Most Holy Theotokos (17th c.)
Venerable Theophilus the Myrrh-gusher of Pantocrator Monastery, Mt. Athos (1548) (Greek).
New Martyr Anastasius at Constantinople (1743) (Greek).
Martyrs Epictetus and Astion at Halmyris in Scythia Minor (290) (Romania).
Blessed King Edgar the Peaceable (975) (Celtic & British).
Martyr Theodosia, mother of Great-martyr Procopius. (Greek).
Martyr Mirdat the King of Kartli (410) (Georgia).
Translation of the relics (1779) of Venerable Demetrius Basarbov of Bulgaria (1685).
Synaxis of Saints of Diveyevo: Alexandra, Martha, and Helen.
St. Grimbald, hieromonk of Winchester.
Translation of the relics of St. Withburga, hermitess of East Dereham.
Virgin-martyr Urith (Hieritha) of Chittlehampton.
The Scripture Readings
Luke 1:39-49
Mary Visits Elizabeth
39 Now Mary arose in those days and went into the hill country with haste, to a city of Judah, 40 and entered the house of Zacharias and greeted Elizabeth. 41 And it happened, when Elizabeth heard the greeting of Mary, that the babe leaped in her womb; and Elizabeth was filled with the Holy Spirit. 42 Then she spoke out with a loud voice and said, "Blessed are you among women, and blessed is the fruit of your womb! 43 But why is this granted to me, that the mother of my Lord should come to me? 44 For indeed, as soon as the voice of your greeting sounded in my ears, the babe leaped in my womb for joy. 45 Blessed is she who believed, for there will be a fulfillment of those things which were told her from the Lord."
The Song of Mary
46 And Mary said:
"My soul magnifies the Lord,
47 And my spirit has rejoiced in God my Savior.
48 For He has regarded the lowly state of His maidservant;
For behold, henceforth all generations will call me blessed.
49 For He who is mighty has done great things for me,
And holy is His name.
Luke 1:56
56 And Mary remained with her about three months, and returned to her house.
Philippians 2:5-11
The Humbled and Exalted Christ
5 Let this mind be in you which was also in Christ Jesus, 6 who, being in the form of God, did not consider it robbery to be equal with God, 7 but made Himself of no reputation, taking the form of a bondservant, and coming in the likeness of men. 8 And being found in appearance as a man, He humbled Himself and became obedient to the point of death, even the death of the cross. 9 Therefore God also has highly exalted Him and given Him the name which is above every name, 10 that at the name of Jesus every knee should bow, of those in heaven, and of those on earth, and of those under the earth, 11 and that every tongue should confess that Jesus Christ is Lord, to the glory of God the Father.
Luke 10:38-42
Mary and Martha Worship and Serve
38 Now it happened as they went that He entered a certain village; and a certain woman named Martha welcomed Him into her house. 39 And she had a sister called Mary, who also sat at Jesus' feet and heard His word. 40 But Martha was distracted with much serving, and she approached Him and said, "Lord, do You not care that my sister has left me to serve alone? Therefore tell her to help me."
41 And Jesus answered and said to her, "Martha, Martha, you are worried and troubled about many things. 42 But one thing is needed, and Mary has chosen that good part, which will not be taken away from her."
Luke 11:27-28
Keeping the Word
27 And it happened, as He spoke these things, that a certain woman from the crowd raised her voice and said to Him, "Blessed is the womb that bore You, and the breasts which nursed You!"
28 But He said, "More than that, blessed are those who hear the word of God and keep it!"