And the corporate nature of salvation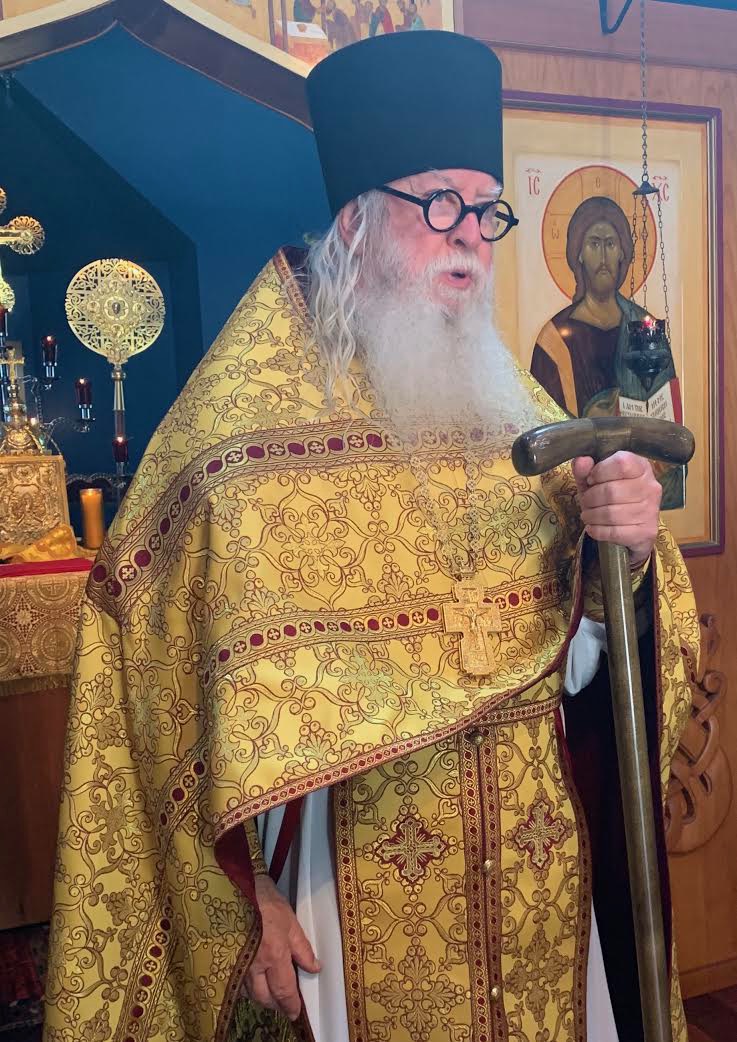 There is a certain emptiness in trying to live the Christian life outside the life of the Church. This is because it is impossible to truly live as a Christian without the Church. The reading of the scriptures, and our commitment to prayer, are important foundations in the life of a Christian, but they are incomplete without the mystical and sacramental life that is found within the Church.
If we hope to grow spiritually, we will take advantage of the Mysteries that are found only within the Church. Without the Mystery of Penance, and the absolution of the Church, we have no hope of transformation and holiness, for without the corporate life of the Church, our sins keep us captive. Without the Mystery of Christ's Body and Blood, received during the celebration of the Church's Divine Liturgy, the healing of the soul remains undone, and salvation is next to impossible.
The center of the Church's Eucharistic liturgy is to be found in the descent, the appearance, the divine presence of the resurrected Christ, and is central to every moment of the liturgy. As believers, the partaking of Communion is actually that moment when we are encountering the living person of the Lord who enters the congregation as "King of the universe borne invisibly over their spears by the angelic hosts." This act is so central to the life of a Christian, as to make it the necessary component to being a Christian.
With love in Christ,
Abbot Tryphon
Friday July 24, 2020 / July 11, 2020
7th Week after Pentecost. Tone five.
Fast. Food with Oil
Commemoration of the Miracle (451) of Great-martyr Euphemia the All-praised, of Chalcedon (304).
Blessed Equal-to-the-Apostles Olga, princess of Russia, in holy baptism called Helen (969).
Uncovering of the relics of Hieromartyr Hilarion (Troitsky), bishop of Verey (1998).
Hieromartyr Cindeus of Pamphylia (3rd-4th c.).
"Rzevsk" or "Okovetsk" (1539) and "Borkolabsky" Icons of the Most Holy Theotokos.
"Rudensk" (1687) Icon of the Mother of God.
Venerable Nicodemus of Hilandar and Vatopedi, Mt. Athos (14th c.) (Greek).
New Martyr Venerable Nicodemus of Elbasan and Mt. Athos (1722) (Greek).
Uncovering of the relics of the Monk Arkadius of Vyazemsk and Novotorzhsk (1677).
New Martyr Nectarius of St. Anne's Skete, Mt. Athos (1820) (Greek).
Venerable Leo, monk, of Mandra (Greek).
Martyrs Januarius and Pelagia of Nicopolis in Armenia (310).
New Hiero-martyrs Momcilo Grgurevic, Dobroslav Blazenovic, Milan Bozic, Mihailo Djusic, Jovan Zecevic, Bozidar Jovic, Bogdan Lalic, Trifun Maksimovic, Velimir Mijatovic, Bozidar Minic, Miladin Minic, Marko Popovic, Dimitrije Rajanovic, Budimir Sokolovic, Relja Spahic, Lazar Culibrk, Savo Siljac, Savo Skaljka, Milorad Vukojicic, Ratomir Jankovic, Mihailo Jevdjevic, Dusan Prijovic, Dobrosav Sokovic, Nestor Trkulja, Serafim Dzaric, Andrija Siljak, Slobodan Siljak, and Jovan Rapajic of Serbia (1941-1945) (Serbia).
St. Drostan of Old Deer and Aberdeen (6th c.) (Celtic & British).
The Scripture Readings
1 Corinthians 7:35-8:7
35 And this I say for your own profit, not that I may put a leash on you, but for what is proper, and that you may serve the Lord without distraction.
36 But if any man thinks he is behaving improperly toward his virgin, if she is past the flower of youth, and thus it must be, let him do what he wishes. He does not sin; let them marry. 37 Nevertheless he who stands steadfast in his heart, having no necessity, but has power over his own will, and has so determined in his heart that he will keep his virgin, does well. 38 So then he who gives her in marriage does well, but he who does not give her in marriage does better.
39 A wife is bound by law as long as her husband lives; but if her husband dies, she is at liberty to be married to whom she wishes, only in the Lord. 40 But she is happier if she remains as she is, according to my judgment—and I think I also have the Spirit of God.
Be Sensitive to Conscience
8 Now concerning things offered to idols: We know that we all have knowledge. Knowledge puffs up, but love edifies. 2 And if anyone thinks that he knows anything, he knows nothing yet as he ought to know. 3 But if anyone loves God, this one is known by Him.
4 Therefore concerning the eating of things offered to idols, we know that an idol is nothing in the world, and that there is no other God but one. 5 For even if there are so-called gods, whether in heaven or on earth (as there are many gods and many lords), 6 yet for us there is one God, the Father, of whom are all things, and we for Him; and one Lord Jesus Christ, through whom are all things, and through whom we live.
7 However, there is not in everyone that knowledge; for some, with consciousness of the idol, until now eat it as a thing offered to an idol; and their conscience, being weak, is defiled.
Matthew 15:29-31
Jesus Heals Great Multitudes
29 Jesus departed from there, skirted the Sea of Galilee, and went up on the mountain and sat down there. 30 Then great multitudes came to Him, having with them the lame, blind, mute, maimed, and many others; and they laid them down at Jesus' feet, and He healed them. 31 So the multitude marveled when they saw the mute speaking, the maimed made whole, the lame walking, and the blind seeing; and they glorified the God of Israel.
2 Corinthians 6:1-10
Marks of the Ministry
6 We then, as workers together with Him also plead with you not to receive the grace of God in vain. 2 For He says:
"In an acceptable time I have heard you,
And in the day of salvation I have helped you."
Behold, now is the accepted time; behold, now is the day of salvation.
3 We give no offense in anything, that our ministry may not be blamed. 4 But in all things we commend ourselves as ministers of God: in much patience, in tribulations, in needs, in distresses, 5 in stripes, in imprisonments, in tumults, in labors, in sleeplessness, in fastings; 6 by purity, by knowledge, by longsuffering, by kindness, by the Holy Spirit, by sincere love, 7 by the word of truth, by the power of God, by the armor of righteousness on the right hand and on the left, 8 by honor and dishonor, by evil report and good report; as deceivers, and yet true; 9 as unknown, and yet well known; as dying, and behold we live; as chastened, and yet not killed; 10 as sorrowful, yet always rejoicing; as poor, yet making many rich; as having nothing, and yet possessing all things.
Luke 7:36-50
A Sinful Woman Forgiven
36 Then one of the Pharisees asked Him to eat with him. And He went to the Pharisee's house, and sat down to eat. 37 And behold, a woman in the city who was a sinner, when she knew that Jesus sat at the table in the Pharisee's house, brought an alabaster flask of fragrant oil, 38 and stood at His feet behind Him weeping; and she began to wash His feet with her tears, and wiped them with the hair of her head; and she kissed His feet and anointed them with the fragrant oil. 39 Now when the Pharisee who had invited Him saw this, he spoke to himself, saying, "This Man, if He were a prophet, would know who and what manner of woman this is who is touching Him, for she is a sinner."
40 And Jesus answered and said to him, "Simon, I have something to say to you."
So he said, "Teacher, say it."
41 "There was a certain creditor who had two debtors. One owed five hundred denarii, and the other fifty. 42 And when they had nothing with which to repay, he freely forgave them both. Tell Me, therefore, which of them will love him more?"
43 Simon answered and said, "I suppose the one whom he forgave more."
And He said to him, "You have rightly judged." 44 Then He turned to the woman and said to Simon, "Do you see this woman? I entered your house; you gave Me no water for My feet, but she has washed My feet with her tears and wiped them with the hair of her head. 45 You gave Me no kiss, but this woman has not ceased to kiss My feet since the time I came in. 46 You did not anoint My head with oil, but this woman has anointed My feet with fragrant oil. 47 Therefore I say to you, her sins, which are many, are forgiven, for she loved much. But to whom little is forgiven, the same loves little."
48 Then He said to her, "Your sins are forgiven."
49 And those who sat at the table with Him began to say to themselves, "Who is this who even forgives sins?"
50 Then He said to the woman, "Your faith has saved you. Go in peace."