And the nightmare of an all-consuming death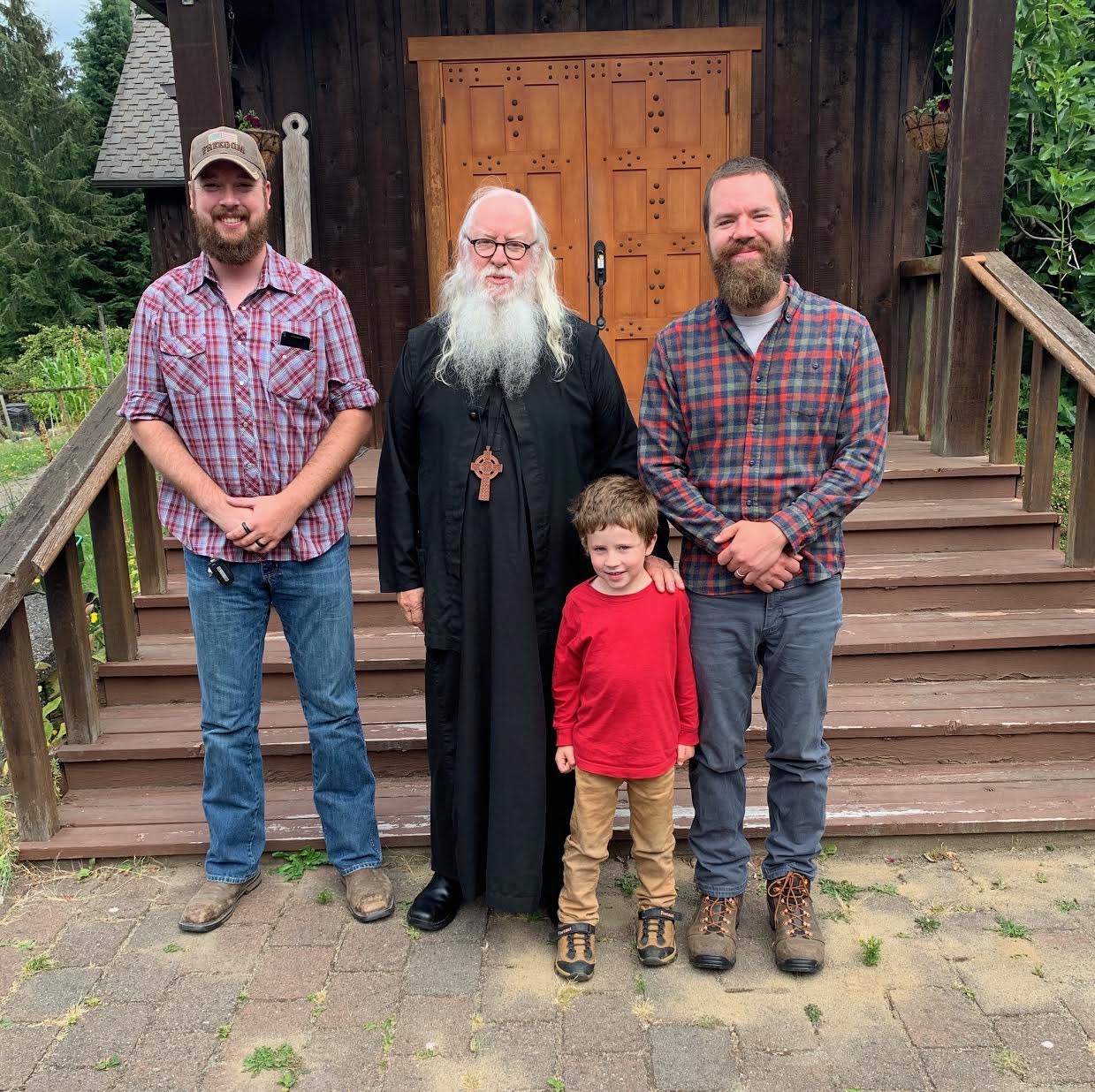 This earthly life that we have been given has no meaning unless we see it as a workshop for the future life. We must not neglect that which is of an eternal nature, for the Creator has bestowed this life upon us as a time of preparation for eternity with Him. This is the time when we should be progressing from God's image to God's likeness. This life takes a tragic turn if we do not look beyond the confines of this earthly existence, for the gift of love that is Christ, helps us escape the nightmare of an all-consuming death.
The Apostle Paul gives an account of the Christian understanding of death, saying, "When the perishable puts on the imperishable, and the mortal puts on immortality, then shall come to pass the saying that is written: 'Death is swallowed up in victory (1 Cor. 15:54).'" It is in this life that we "put on Christ", for in doing so we attain the holiness that is necessary for us to stand in the presence of God for all eternity, and not be burned. Focusing on this life as anything but a time of preparation for eternity, is to ignore the reality that God has gifted us with life as a time of preparation for the heavenly vision of an all-consuming life.
With love in Christ,
Abbot Tryphon
Photo: Visitors from St Andrew Antiochian Orthodox Church in Arlington, WA.
Sunday July 26, 2020 / July 13, 2020
7th Sunday after Pentecost. Tone six.
Commemoration of the Holy Fathers of the First Six Councils (movable holiday on Sunday closest to July 16).
Synaxis of the Holy Archangel Gabriel.
Venerable Stephen of St. Sabbas' Monastery (794).
St. Julian, bishop of Cenomanis (Le Mans) in Gaul (1st c.).
Martyr Serapion, under Severus (193).
Martyr Marcian of Iconium (258).
Translation of the relics (1620) Venerable Anthony Leokhnovsky (1611).
Venerable Abbess Sarah of Seeds in Libya (370).
Venerable Just, monk in Cornwall (5th c.) (Celtic & British).
Venerable Mildred, abbess of Minster in Thanet (England) (700) (Celtic & British).
Synaxis of Hilandar Saints, Mt. Athos (Greek).
Virgin-martyr Juthwara of Cornwall.
The Scripture Readings
The Empty Tomb
20 Now the first day of the week Mary Magdalene went to the tomb early, while it was still dark, and saw that the stone had been taken away from the tomb. 2 Then she ran and came to Simon Peter, and to the other disciple, whom Jesus loved, and said to them, "They have taken away the Lord out of the tomb, and we do not know where they have laid Him."
3 Peter therefore went out, and the other disciple, and were going to the tomb. 4 So they both ran together, and the other disciple outran Peter and came to the tomb first. 5 And he, stooping down and looking in, saw the linen cloths lying there; yet he did not go in. 6 Then Simon Peter came, following him, and went into the tomb; and he saw the linen cloths lying there, 7 and the [a]handkerchief that had been around His head, not lying with the linen cloths, but folded together in a place by itself. 8 Then the other disciple, who came to the tomb first, went in also; and he saw and believed. 9 For as yet they did not [b]know the Scripture, that He must rise again from the dead. 10 Then the disciples went away again to their own homes.
Romans 15:1-7
Bearing Others' Burdens
15 We then who are strong ought to bear with the scruples of the weak, and not to please ourselves. 2 Let each of us please his neighbor for his good, leading to edification. 3 For even Christ did not please Himself; but as it is written, "The reproaches of those who reproached You fell on Me." 4 For whatever things were written before were written for our learning, that we through the patience and comfort of the Scriptures might have hope. 5 Now may the God of patience and comfort grant you to be like-minded toward one another, according to Christ Jesus, 6 that you may with one mind and one mouth glorify the God and Father of our Lord Jesus Christ.
Glorify God Together
7 Therefore receive one another, just as Christ also received us, to the glory of God.
Matthew 9:27-35
Two Blind Men Healed
27 When Jesus departed from there, two blind men followed Him, crying out and saying, "Son of David, have mercy on us!"
28 And when He had come into the house, the blind men came to Him. And Jesus said to them, "Do you believe that I am able to do this?"
They said to Him, "Yes, Lord."
29 Then He touched their eyes, saying, "According to your faith let it be to you." 30 And their eyes were opened. And Jesus sternly warned them, saying, "See that no one knows it." 31 But when they had departed, they [a]spread the news about Him in all that [b]country.
A Mute Man Speaks
32 As they went out, behold, they brought to Him a man, mute and demon-possessed. 33 And when the demon was cast out, the mute spoke. And the multitudes marveled, saying, "It was never seen like this in Israel!"
34 But the Pharisees said, "He casts out demons by the ruler of the demons."
The Compassion of Jesus
35 Then Jesus went about all the cities and villages, teaching in their synagogues, preaching the gospel of the kingdom, and healing every sickness and every disease among the people.