Christian morality, ethics, and liturgical services are inconceivable in the absence of love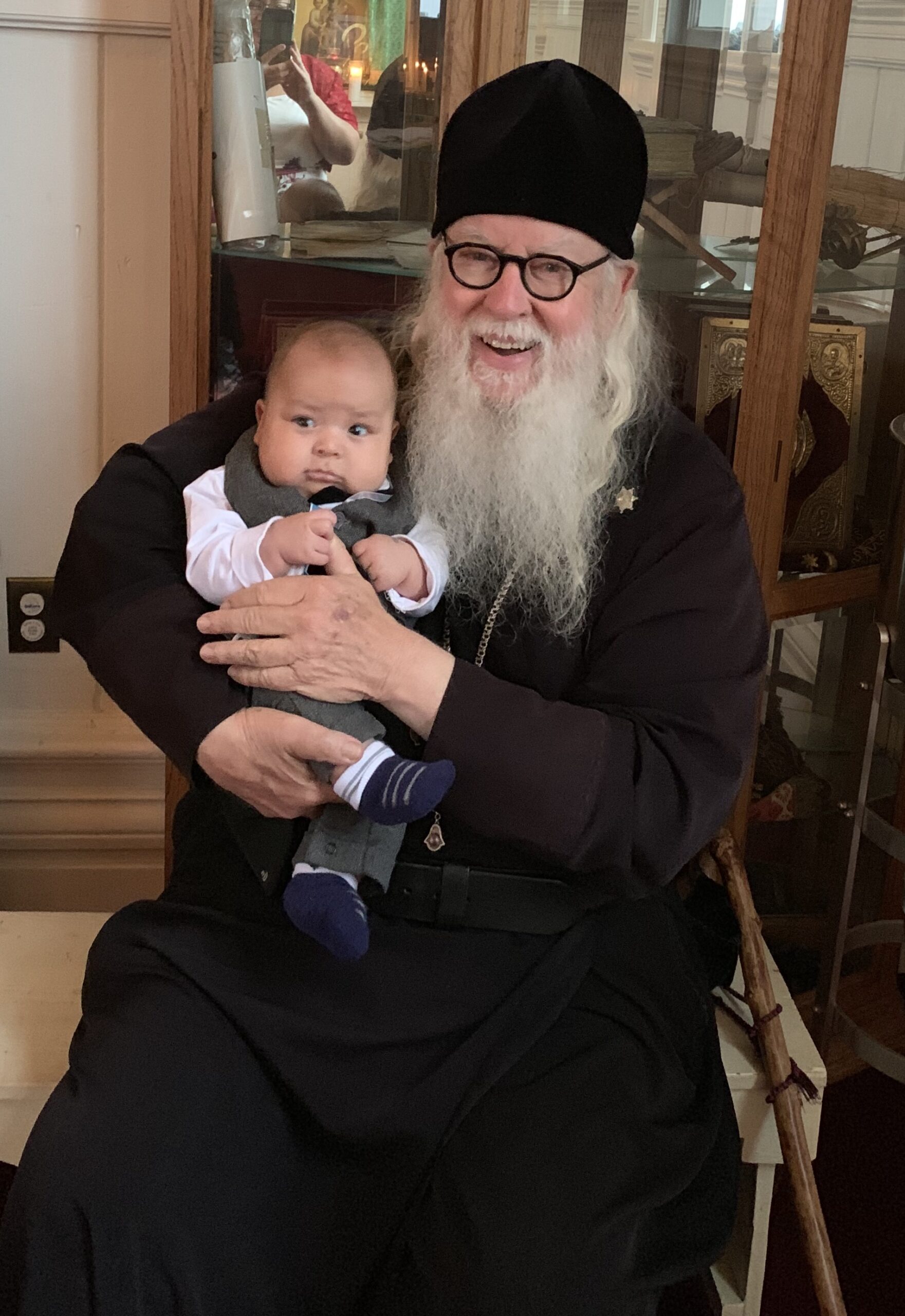 Our liturgical rites and religious traditions are of no value if we have not love and mercy. When we rise to a sincere evangelical love for others, we become God's collaborators, for our Christian love and mercy is the most divine trait possible for the human being. Our mercy is the expression of our love of God, for it is in our love of God that our mercy is poured out upon those who suffer, and upon those who are ill, or helpless in body and mind. Our Christian mercy springs from love and is a concrete expression of love.
Our religious rites and practices are not an end in themselves, but vehicles by which we enter into a profound relationship with God, Who is love. The very essence of our Christian faith is love because God Himself is love (1 John 4:8). Thus, our Christian morality, our ethics, and even our liturgical services and rites, are inconceivable in the absence of love. And, this love is not merely an act that has sprung up from a sense of ethical duty, but something that binds our world, the one seen, to the heavenly world, that world unseen. One world is temporal, and the other world is eternal, yet both have been created by God. The temporal world is wherein we exercise, preparing ourselves for the eternal world. Mercy and love is the means by which both are connected.
With love in Christ,
Abbot Tryphon
Photo: Joshua lives with his parents on Saint Paul Island in the Bering Sea. The island is populated by four hundred Aleut people, and is midway between the United States and Russia.
Tuesday July 28, 2020 / July 15, 2020
8th Week after Pentecost. Tone six.
Martyrs Cyricus (Quiricus) and his mother Julitta of Tarsus (305).
Holy Equal-to-the-Apostles Great Prince Vladimir (in holy baptism Basil), enlightener of the Russian Land (1015).
New Hieromartyr Peter deacon (1938).
Synaxis of All Saints of Kiev.
Martyr Abudimus of the isle of Tenedos (4th c.).
St. Donald of Ogilvy (716) (Scotland).
St. Swithun, bishop and wonderworker of Winchester (862) (Celtic & British).
Finding of the head of St. Matrona of Chios (1462) (Greek).
Martyr Lollianus (Greek).
The Scripture Readings
John 10:9-16
9 I am the door. If anyone enters by Me, he will be saved, and will go in and out and find pasture. 10 The thief does not come except to steal, and to kill, and to destroy. I have come that they may have life, and that they may have it more abundantly.
11 "I am the good shepherd. The good shepherd gives His life for the sheep. 12 But a hireling, he who is not the shepherd, one who does not own the sheep, sees the wolf coming and leaves the sheep and flees; and the wolf catches the sheep and scatters them. 13 The hireling flees because he is a hireling and does not care about the sheep.14 I am the good shepherd; and I know My sheep, and am known by My own. 15 As the Father knows Me, even so I know the Father; and I lay down My life for the sheep. 16 And Other sheep I have which are not of this fold; them also I must bring, and they will hear My voice; and there will be one flock and one shepherd.
Galatians 1:11-19
Call to Apostleship
11 But I make known to you, brethren, that the gospel which was preached by me is not according to man. 12 For I neither received it from man, nor was I taught it, but it came through the revelation of Jesus Christ.
13 For you have heard of my former conduct in Judaism, how I persecuted the church of God beyond measure and tried to destroy it. 14 And I advanced in Judaism beyond many of my contemporaries in my own nation, being more exceedingly zealous for the traditions of my fathers.
15 But when it pleased God, who separated me from my mother's womb and called me through His grace, 16 to reveal His Son in me, that I might preach Him among the Gentiles, I did not immediately confer with flesh and blood, 17 nor did I go up to Jerusalem to those who were apostles before me; but I went to Arabia, and returned again to Damascus.
Contacts at Jerusalem
18 Then after three years I went up to Jerusalem to see [a]Peter, and remained with him fifteen days. 19 But I saw none of the other apostles except James, the Lord's brother.
John 10:1-9
Jesus the True Shepherd
10 "Most assuredly, I say to you, he who does not enter the sheepfold by the door, but climbs up some other way, the same is a thief and a robber. 2 But he who enters by the door is the shepherd of the sheep. 3 To him the doorkeeper opens, and the sheep hear his voice; and he calls his own sheep by name and leads them out. 4 And when he brings out his own sheep, he goes before them; and the sheep follow him, for they know his voice. 5 Yet they will by no means follow a stranger, but will flee from him, for they do not know the voice of strangers." 6 Jesus used this illustration, but they did not understand the things which He spoke to them.
Jesus the Good Shepherd
7 Then Jesus said to them again, "Most assuredly, I say to you, I am the door of the sheep. 8 All who ever came before Me are thieves and robbers, but the sheep did not hear them. 9 I am the door. If anyone enters by Me, he will be saved, and will go in and out and find pasture.