Simplicity and humility lead to true knowledge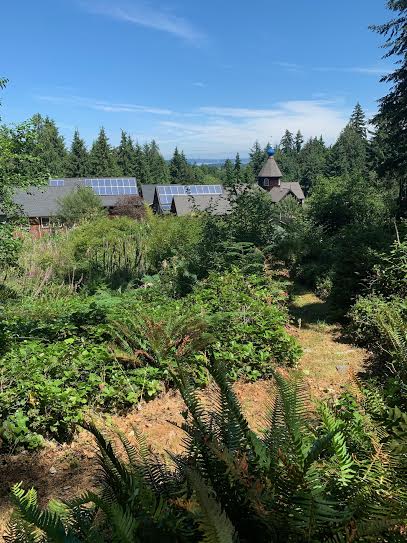 The Apostle Paul tells us that it is better to be ignorant in speech rather than in spiritual knowledge (2 Cor. 11:6). Being skilled in speaking is a matter of human learning, as are the other forms of worldly education, but they do not contribute to the salvation of the soul. Even if one is ignorant and uneducated in secular and human knowledge, if they are dedicated to continual prayer, and to keeping their mind on God, the Lord will reveal Himself. The man who lives in simplicity and humility gains everything, whereas the man whose knowledge is worldly, and whose heart is devoid of all humility, gains nothing.
With love in Christ,
Abbot Tryphon
Thursday July 2, 2020 / June 19, 2020
4th Week after Pentecost. Tone two.
Apostles' (Peter & Paul) Fast. Fish Allowed
Holy Apostle Jude, the Brother of the Lord (80).
St. Job, patriarch of Moscow (1607).
St. John of Shanghai and San Francisco the Wonderworker
Venerable Barlaam, monk, of Shenkursk (1462).
Martyr Zosimas the Soldier at Antioch in Pisidia (116).
Venerable Paisius the Great of Egypt (400).
Venerable John the Solitary of Jerusalem (586).
Venerable Paisius the Bulgarian, of Hilandar, Mt. Athos (18th) (Bulgaria).
Venerable Zeno, hermit of Egypt (late 4th c.).
Holy Myrrh-bearer Mary, mother of the Apostle James (1st c.).
New Martyr Parthenius, bishop (1937).
New Hieromartyr Priest Sergius Florinsky of Estonia (1918).
Hieromartyr Asyncretus, martyred at the Church of Holy Peace by the Sea in Constantinople (Greek).
Venerable Romuald, abbot of Camaldoli (Ravenna) (1027) (Celtic & British).
St. Macarius of Petra (4th c.).
The Scripture Readings
John 21:15-25
Jesus Restores Peter
15 So when they had eaten breakfast, Jesus said to Simon Peter, "Simon, son of Jonah, do you love Me more than these?"
He said to Him, "Yes, Lord; You know that I love You."
He said to him, "Feed My lambs."
16 He said to him again a second time, "Simon, son of Jonah, do you love Me?"
He said to Him, "Yes, Lord; You know that I love You."
He said to him, "Tend My sheep."
17 He said to him the third time, "Simon, son of Jonah, do you love Me?" Peter was grieved because He said to him the third time, "Do you love Me?"
And he said to Him, "Lord, You know all things; You know that I love You."
Jesus said to him, "Feed My sheep. 18 Most assuredly, I say to you, when you were younger, you girded yourself and walked where you wished; but when you are old, you will stretch out your hands, and another will gird you and carry you where you do not wish." 19 This He spoke, signifying by what death he would glorify God. And when He had spoken this, He said to him, "Follow Me."
The Beloved Disciple and His Book
20 Then Peter, turning around, saw the disciple whom Jesus loved following, who also had leaned on His breast at the supper, and said, "Lord, who is the one who betrays You?" 21 Peter, seeing him, said to Jesus, "But Lord, what about this man?"
22 Jesus said to him, "If I will that he remain till I come, what is that to you? You follow Me."
23 Then this saying went out among the brethren that this disciple would not die. Yet Jesus did not say to him that he would not die, but, "If I will that he remain till I come, what is that to you?"
24 This is the disciple who testifies of these things, and wrote these things; and we know that his testimony is true.
25 And there are also many other things that Jesus did, which if they were written one by one, I suppose that even the world itself could not contain the books that would be written. Amen.
Romans 11:13-24
13 For I speak to you Gentiles; inasmuch as I am an apostle to the Gentiles, I magnify my ministry, 14 if by any means I may provoke to jealousy those who are my flesh and save some of them. 15 For if their being cast away is the reconciling of the world, what will their acceptance be but life from the dead?
16 For if the firstfruit is holy, the lump is also holy; and if the root is holy, so are the branches. 17 And if some of the branches were broken off, and you, being a wild olive tree, were grafted in among them, and with them became a partaker of the root and fatness of the olive tree, 18 do not boast against the branches. But if you do boast, remember that you do not support the root, but the root supports you.
19 You will say then, "Branches were broken off that I might be grafted in." 20 Well said. Because of unbelief they were broken off, and you stand by faith. Do not be haughty, but fear. 21 For if God did not spare the natural branches, He may not spare you either. 22 Therefore consider the goodness and severity of God: on those who fell, severity; but toward you, goodness, if you continue in His goodness. Otherwise you also will be cut off. 23 And they also, if they do not continue in unbelief, will be grafted in, for God is able to graft them in again. 24 For if you were cut out of the olive tree which is wild by nature, and were grafted contrary to nature into a cultivated olive tree, how much more will these, who are natural branches, be grafted into their own olive tree?
Matthew 11:27-30
27 All things have been delivered to Me by My Father, and no one knows the Son except the Father. Nor does anyone know the Father except the Son, and the one to whom the Son wills to reveal Him. 28 Come toMe, all you who labor and are heavy laden, and I will give you rest.29 Take My yoke upon you and learn from Me, for I am gentle and lowly in heart, and you will find rest for your souls. 30 For My yoke is easy and My burden is light."