We must not react, but must be at peace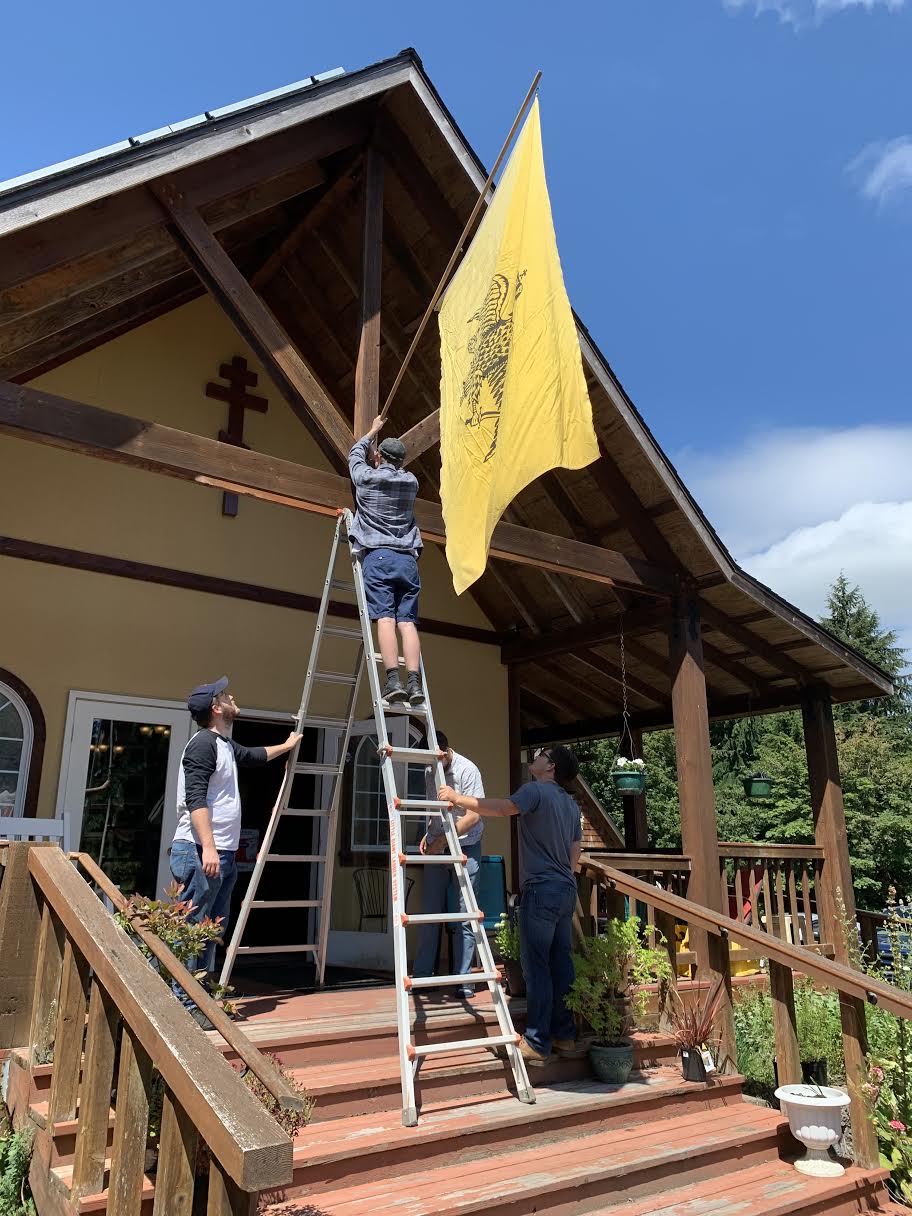 Each day brings on new challenges regarding the  health of your soul. Those moments when a family member or coworker makes a remark that are meant to anger you, are those times you need to guard your heart. When those around you are gossiping about someone, that is an opportunity for you to keep silent. The driver who's just cut you off on the freeway; the woman who pushes her way in front of you in the check out line; the rude neighbor; all are moments in time when you can take control and grow stronger spiritually.
Trials and temptations, when confronted with a peaceful heart, bring forth healing and make the soul that much stronger and healthier. Reacting does nothing but bring forth paralysis of the soul, binding us to our fallen nature. Receiving all these temptations with a peaceful heart and not reacting to outside negative stimulus, helps strengthen you for the next round of trial and temptation. Little by little, you will find that the Peace of Christ fills your every waking moment, bringing on a joyful spirit and a peaceful heart.
Love in Christ,
Abbot Tryphon
Photos: The Salish Brotherhood Young Men's Retreat began with the raising of the Byzantine flag.
Saturday July 11, 2020 / June 28, 2020
5th Week after Pentecost. Tone three.
Apostles' (Peter & Paul) Fast. Fish Allowed
Translation of the relics (412) of the Holy and Wonderworking Unmercenaries Cyrus and John (311).
Venerables Sergius and Herman (14th c.), abbots of Valaam.
New Hieromartyr Basil, deacon (1918).
Virgin-martyr Sebastiana (1938).
New Hieromartyr Gregory, deacon (1940).
Venerable Xenophon, abbot of Robeika (Novgorod) (1262).
Venerable Paul the Physician of Corinth (7th c.).
Icon of the Most Holy Theotokos "Of the Three Hands" (8th c.).
Venerable Sergius of Crete.
Venerable Moses the Anchorite.
St. Sennuphius the Standard-bearer of Egypt (4th c.).
St. Austol of Cornwall (6th c.) (Celtic & British).
Hieromartyr Donatus of Libya (Greek).
Three Martyrs of Galatia (Greek).
70 Martyrs of Scythopolis (Greek).
Martyr Pappias (Greek).
Martyr Macedonius (Greek).
Venerable Magnus, monk who reposed while praying to the Lord (Greek).
Martyrs Serenus, Plutarchus, Heraclides, Heron, Raiso, and others in Alexandria (202).
The Scripture Readings
Romans 8:14-21
14 For as many as are led by the Spirit of God, these are sons of God. 15 For you did not receive the spirit of bondage again to fear, but you received the Spirit of adoption by whom we cry out, "Abba, Father." 16 The Spirit Himself bears witness with our spirit that we are children of God, 17 and if children, then heirs—heirs of God and joint heirs with Christ, if indeed we suffer with Him, that we may also be glorified together.
From Suffering to Glory
18 For I consider that the sufferings of this present time are not worthy to be compared with the glory which shall be revealed in us. 19 For the earnest expectation of the creation eagerly waits for the revealing of the sons of God. 20 For the creation was subjected to futility, not willingly, but because of Him who subjected it in hope; 21 because the creation itself also will be delivered from the bondage of corruption into the glorious liberty of the children of God.
Matthew 9:9-13
Matthew the Tax Collector
9 As Jesus passed on from there, He saw a man named Matthew sitting at the tax office. And He said to him, "Follow Me." So he arose and followed Him.
10 Now it happened, as Jesus sat at the table in the house, that behold, many tax collectors and sinners came and sat down with Him and His disciples. 11 And when the Pharisees saw it, they said to His disciples, "Why does your Teacher eat with tax collectors and sinners?"
12 When Jesus heard that, He said to them, "Those who are well have no need of a physician, but those who are sick. 13 But go and learn what this means: 'I desire mercy and not sacrifice.' For I did not come to call the righteous, but sinners, to repentance."