And the modern iconoclastic movement that would destroy it
Growing up in Northern Idaho, I clearly remember the Lutheran church in my hometown having a painting above their altar depicting Christ in the Garden of Gethsemane, with obvious Norwegian features, while the Catholic church in the same town had Christ represented above their altar with clearly Italian features. That the Lord Jesus Christ has been portrayed as looking like a number of races throughout Christian history, is a clear reflection of the impact Christ has had on human history.
My Etheopian friends have images of Christ in their temples, reflecting their own race, whereas a Japanese friend has a painting of the Holy Virgin holding the Christ Child, both with distinctive Japanese features. I have in my study a crucifix hand carved by an African artist, depicting Christ as a black African. That European artists have depicted Christ with European features is not surprising, given the fact that each generation of every nation has encountered Jesus Christ, Who transforms hearts and heals people, and even whole nations, with His saving grace.
That a leading BLM activist is demanding all "statues, murals, and stained glass windows of white Jesus, and his European mother" be torn down, since they represent "gross while supremacy", should be no surprise. This radical movement adrift in our nation has now turned to a form of modern iconoclasm, given the anti-Christian basis of their collective mindset. This modern iconoclasm that would rid depictions of "white Jesus", totally ignores the fact that countless Black Americans have written beautiful hymns in praise of this very Jesus, and have contributed to the foundation of Christianity in this country, in a most beautiful way.
We who have encountered Christ, and who have experienced the transformational joy of this encounter, look on with sadness at our brothers and sisters who have surrendered to a worldview devoid of hope, embracing, as they have, a materialism blinded to the Eternal Truths found in Jesus Christ. These individuals are unaware of the huge impact black people have had on world Christianity, and the important role black Christians have played throughout Africa. They are unaware of the power, influence, and size of the Orthodox Church in Africa, and in their ignorance look upon black people as somehow needing to be rescued from the very Christianity they themselves have so positively impacted. Instead, these well meaning white people (by and large) have been lured by a political system that has already demonstrated its ability to suppress human rights, and its utter failure at bringing about economic well-being for the people of Eastern Europe, even after seventy years of being in control.
With love in Christ,
Abbot Tryphon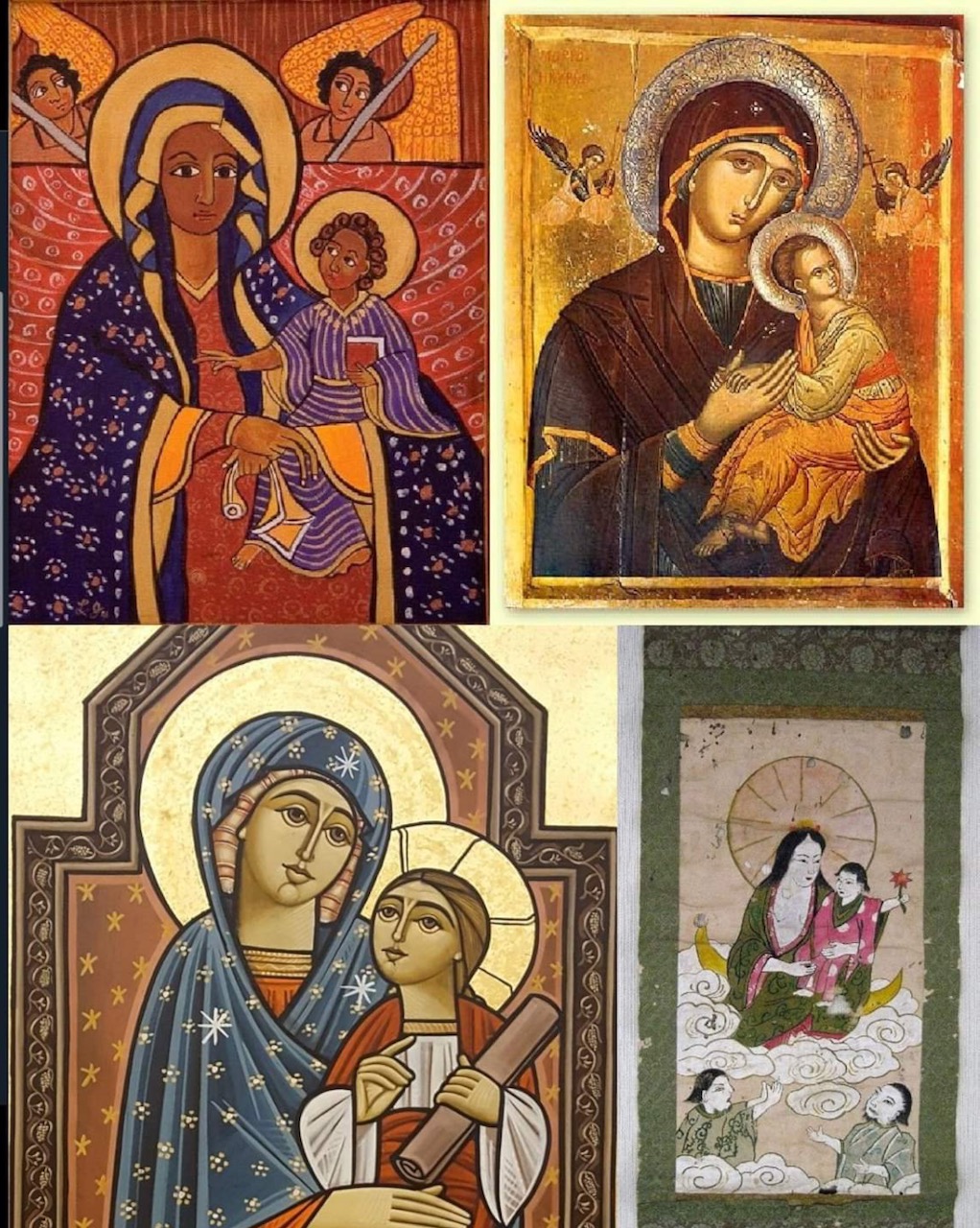 Thursday June 25, 2020 / June 12, 2020
3rd Week after Pentecost. Tone one.
Apostles' (Peter & Paul) Fast. Food with Oil
Venerable Onuphrius the Great (400).
Venerable Peter of Mt. Athos (734).
Opening of the relics (1650) of St. Anna of Kashin (1338).
Venerable Arsenius, abbot of Konevits (1447).
Venerable Onuphrius, abbot of Malsk (Pskov) (1492).
Venerables Bassian and Jonah, monks, of Petroma (Solovki) (1561).
Venerables Onuphrius and Auxentius, monks, of Vologda (1521).
Venerable Stephen of Komel, abbot of Ozersk Monastery, Vologda (1542).
Venerables John, Andrew, Heraclemon, and Theophilus, hermits of Egypt (4th c.).
St. John the Soldier of Egypt (6th-7th c.).
Venerable Onuphrius, abbot of Katrom Monastery (Vologda) (16th c.).
St. Julian of Dagouta at Constantinople (Greek).
New Martyrs Onuphrius, bishop (1938), and with him: Anthony, Barsanuphius and Joseph (1937), and bishop Alexander Kharkovsky.
St. Olympius, bishop and confessor who suffered in Thrace (4th c.).
St. Timothy the Hermit of Egypt (4th c.).
St. Cunera, virgin-martyr of Rhenen (451) (Neth.).
Venerable John (Tornike) of Mt. Athos (998) (Georgia).
Finding of the relics (1672) of St. John of Moscow, fool-for-Christ (1589).
Synaxis of All Saints of St. Onuphrius Monastery at Jablechna (Poland).
Miracle-working icons of the Theotokos (14th c.) and St. Onuphrius (14th c.) at St. Onuphrius Monastery (Poland).
The Scripture Readings
Romans 8:22-27
22 For we know that the whole creation groans and labors with birth pangs together until now. 23 Not only that, but we also who have the firstfruits of the Spirit, even we ourselves groan within ourselves, eagerly waiting for the adoption, the redemption of our body. 24 For we were saved in this hope, but hope that is seen is not hope; for why does one still hope for what he sees? 25 But if we hope for what we do not see, we eagerly wait for it with perseverance.
26 Likewise the Spirit also helps in our weaknesses. For we do not know what we should pray for as we ought, but the Spirit Himself makes intercession for us with groanings which cannot be uttered. 27 Now He who searches the hearts knows what the mind of the Spirit is, because He makes intercession for the saints according to the will of God.
Matthew 10:23-31
23 When they persecute you in this city, flee to another. For assuredly, I say to you, you will not have gone through the cities of Israel before the Son of Man comes.
24 "A disciple is not above his teacher, nor a servant above his master. 25 It is enough for a disciple that he be like his teacher, and a servant like his master. If they have called the master of the house Beelzebub, how much more will they call those of his household!26 Therefore do not fear them. For there is nothing covered that will not be revealed, and hidden that will not be known.
Jesus Teaches the Fear of God
27 "Whatever I tell you in the dark, speak in the light; and what you hear in the ear, preach on the housetops. 28 And do not fear those who kill the body but cannot kill the soul. But rather fear Him who is able to destroy both soul and body in hell. 29 Are not two sparrows sold for a copper coin? And not one of them falls to the ground apart from your Father's will. 30 But the very hairs of your head are all numbered. 31 Do not fear therefore; you are of more value than many sparrows.