Tending the Garden of the Heart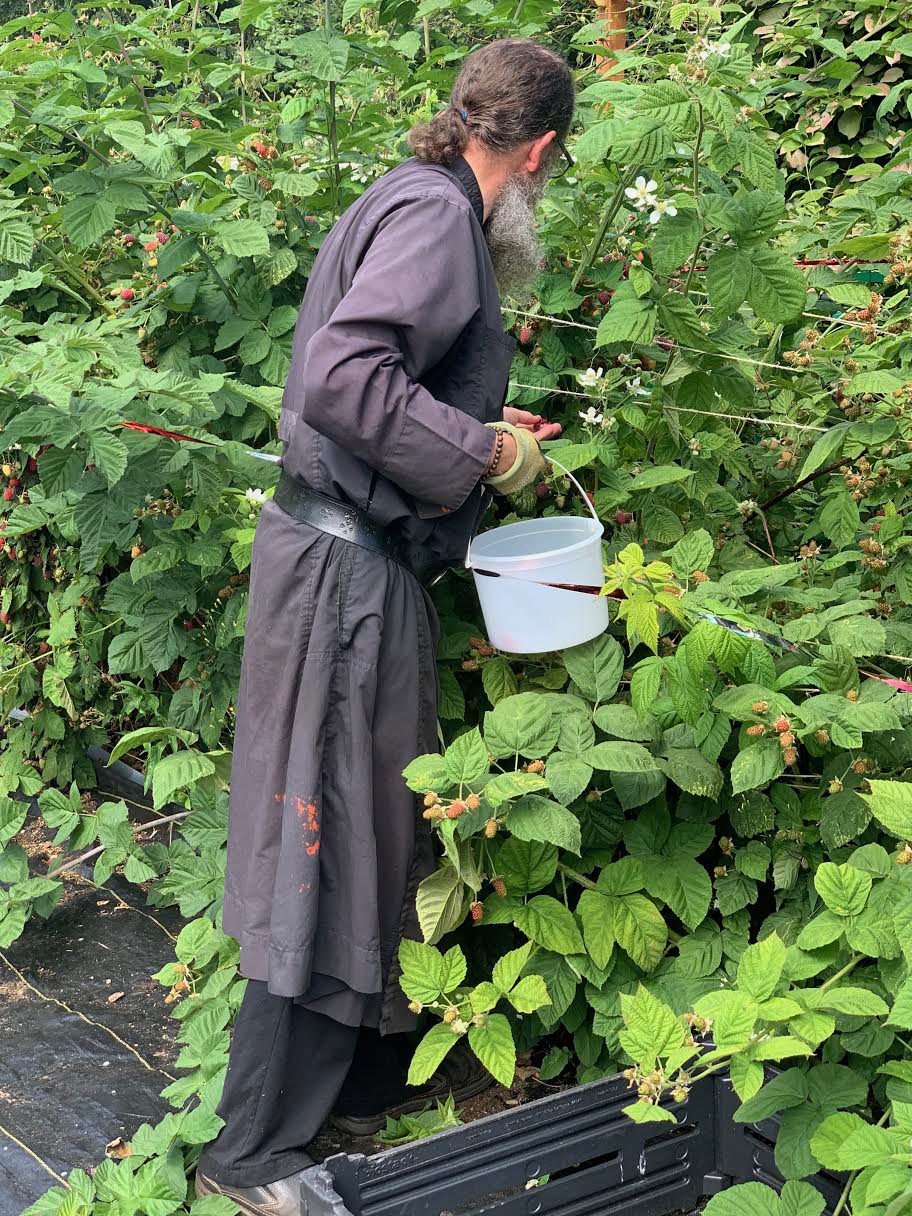 Both my maternal grandfather and my mother were avid gardeners, so I grew up surrounded by the beauty of plants and flowers. The cottage garden is a distinct style of garden that is certainly my favorite. The use of traditional materials, in an informal design, together with dense plantings, and a mixture of ornamental and edible plants, is identified the world over as English in origin. The grandeur and formal structure, found in classical English estate gardens, has surrendered to homey and functional gardens that are filled with grace and charm.
The massive plantings of perennials, annuals, vegetables, and plants and flowers of every size and color, display like nothing else, the variety of beauty that bespeaks God's creation. These gardens remind me of people, coming, as we do, in every size and color, all beautiful in our own special way. Some are like climbing roses, reaching to the heavens, and God's glory. Others are like creepers, hugging the ground, and covering large areas like a carpet of green. Some are like cactus, needing little water, while able to live in the ascetic splendor of an Egyptian desert. Others, like water lilies, display beautiful blooms, even while floating in squalid water.
Like plants, we need watering and tending. For Christians, the Waters of Life can be found in baptism, where we are immersed in the Living Waters that bring us into life, standing us before the Creator, Who, like the gardener, tends to our needs, that we may grow and bloom to all our potential.
As we tend to our own heart, we must make sure we have guarded ourselves against the weeds that would strangle us, and smother our full potential as children of God. We must make sure we avail ourselves to the life sustaining food and water, that comes from God as His Uncreated Grace. And, as the Body of Christ, the Church, ("neither male nor female, Greek nor Jew") we will flower together, making up a garden of beautiful souls, basking in the Light of the Son of Righteousness.
With love in Christ,
Abbot Tryphon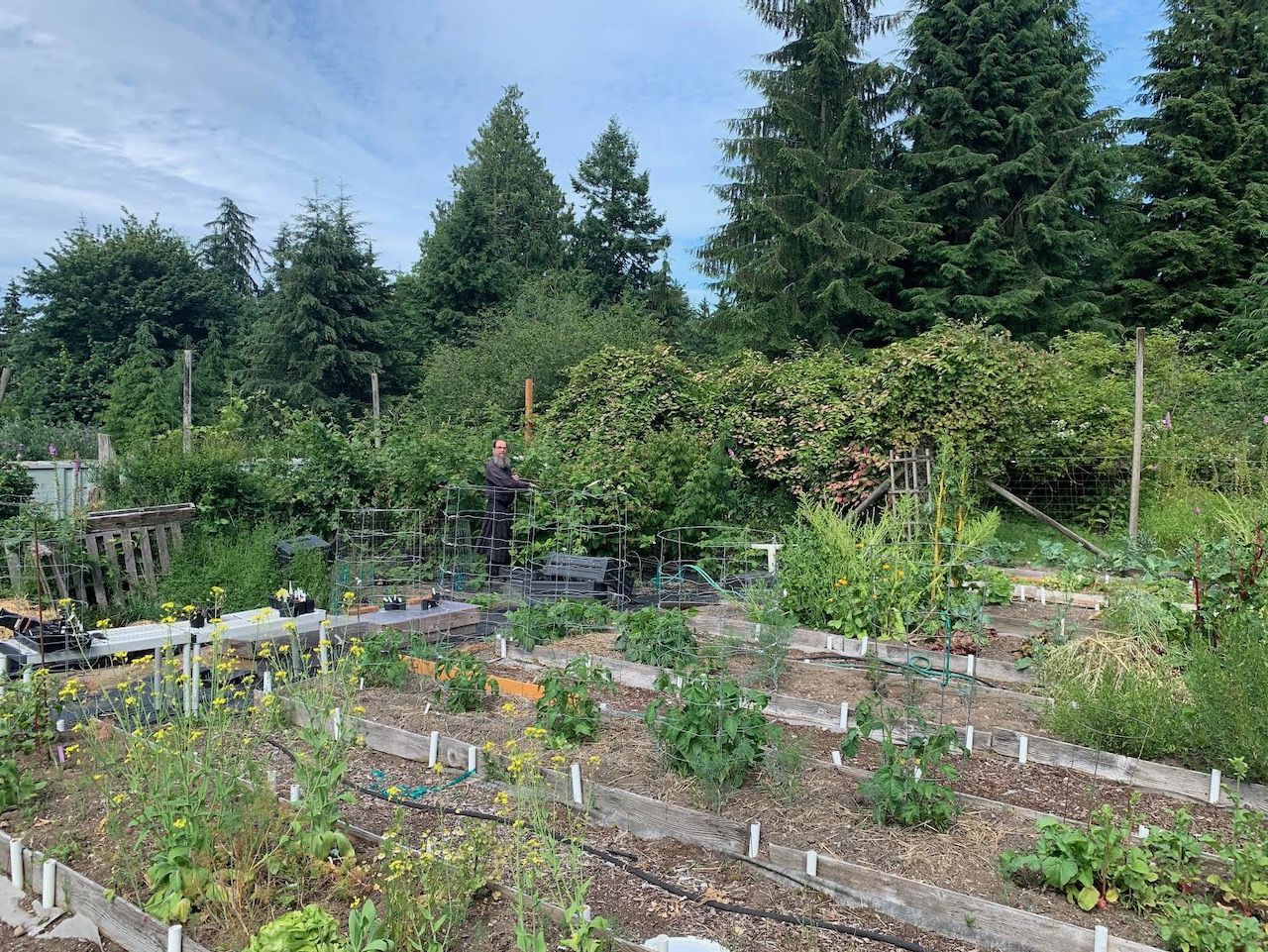 Photos: Monk Martin picking raspberries in the monastery's largest, two level, organic vegetable garden just east of our temple. Monk Peter tending the vegetable garden located just west of the trapeza.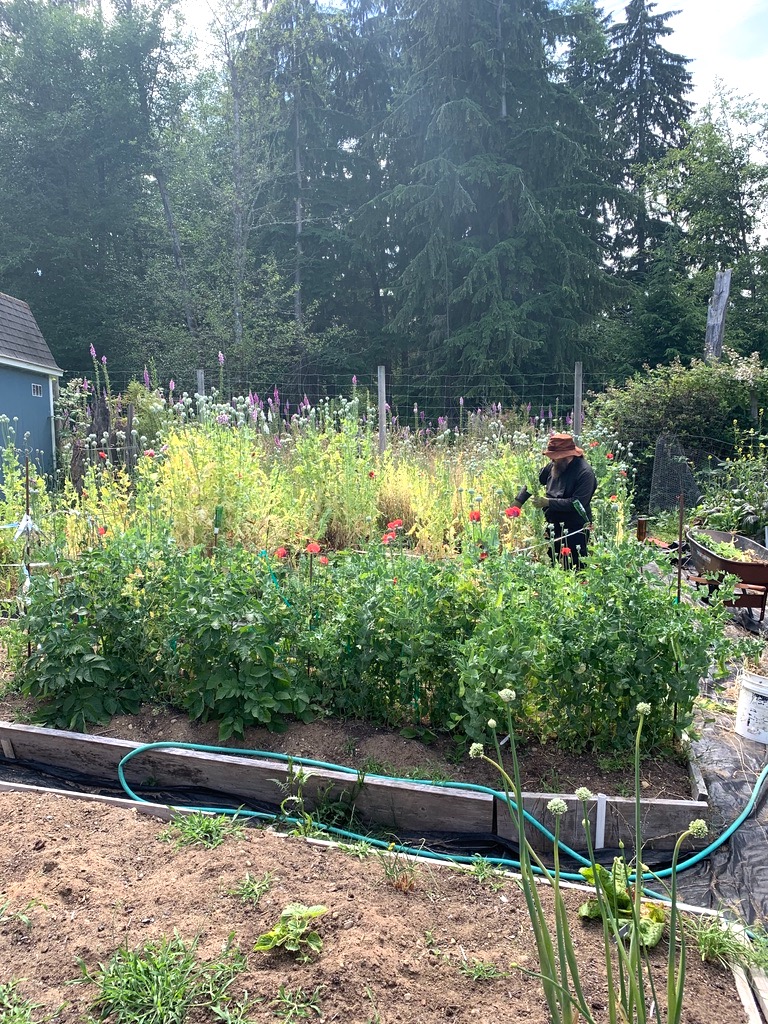 Saturday June 27, 2020 / June 14, 2020
3rd Week after Pentecost. Tone one.
Apostles' (Peter & Paul) Fast. Fish Allowed
Prophet Elisha (10th c. B.C.).
St. Methodius, patriarch of Constantinople (847).
Finding of the relics (1992) of New Hieromartyr Vladimir, Metropolitan of Kiev.
New Hieromartyr Joseph priest (1918).
New Hieromartyrs Nicholas, Alexander, Paul priests and Nicholas deacon (1938).
St. Mstislav-George, prince of Novgorod (1180).
Venerable Methodius, abbot of Peshnosha (1392).
Venerable Elisha, monk, of Suma (Solovki) (15th- 16th c.).
Synaxis of All Saints of Diveevo.
Venerable Niphon, monk of Kapsokalyvia, Mt. Athos (1330).
Venerable Julitta (Julia) of Tabenna in Egypt.
St. John (Mavropos), metropolitan of Euchaita (1100).
St. Joseph, bishop of Thessalonica, brother of St. Theodore of the Studion (830).
St. Sabbas the Fool-for-Christ of Vatopedi, Mt. Athos (1349).
St. Dogmael, monk of Pembrokeshire..
St. Cyril of Gortyne.
The Scripture Readings
Romans 3:28-4:3
28 Therefore we conclude that a man is justified by faith apart from the deeds of the law. 29 Or is He the God of the Jews only? Is Henot also the God of the Gentiles? Yes, of the Gentiles also, 30 since there is one God who will justify the circumcised by faith and the uncircumcised through faith. 31 Do we then make void the law through faith? Certainly not! On the contrary, we establish the law.
Abraham Justified by Faith
4 What then shall we say that Abraham our father has found according to the flesh? 2 For if Abraham was justified by works, he has something to boast about, but not before God. 3 For what does the Scripture say? "Abraham believed God, and it was accounted to him for righteousness."
Matthew 7:24-8:4
Build on the Rock
24 "Therefore whoever hears these sayings of Mine, and does them, I will liken him to a wise man who built his house on the rock:25 and the rain descended, the floods came, and the winds blew and beat on that house; and it did not fall, for it was founded on the rock.
26 "But everyone who hears these sayings of Mine, and does not do them, will be like a foolish man who built his house on the sand:27 and the rain descended, the floods came, and the winds blew and beat on that house; and it fell. And great was its fall."
28 And so it was, when Jesus had ended these sayings, that the people were astonished at His teaching, 29 for He taught them as one having authority, and not as the scribes.
Jesus Cleanses a Leper
8 When He had come down from the mountain, great multitudes followed Him. 2 And behold, a leper came and worshiped Him, saying, "Lord, if You are willing, You can make me clean."
3 Then Jesus put out His hand and touched him, saying, "I am willing; be cleansed." Immediately his leprosy was cleansed.
4 And Jesus said to him, "See that you tell no one; but go your way, show yourself to the priest, and offer the gift that Moses Commanded, as a testimony to them."