Humility can transform that which was rotten into a beautiful flower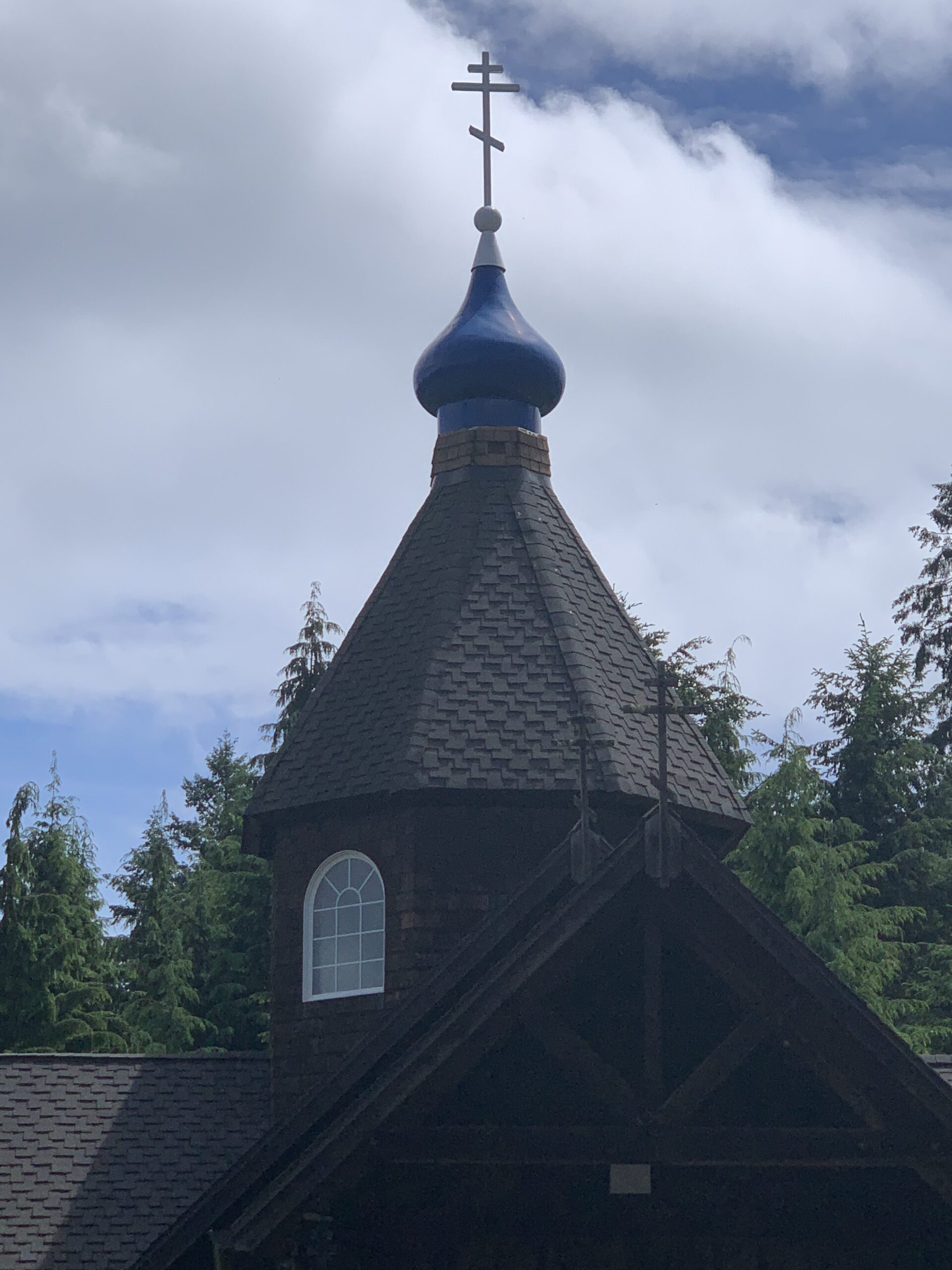 We all struggle with our passions, and like Saint Paul we can say that we do that which we do not want to do and do not do what we want to do. The passions hold us down to the ground in our sin and fallen nature, and we are like the rotting soil beneath dead plants, but God's grace is more than sufficient for holiness to take root.
When planting corn, one waters twice a day so that the energy of the plant is expended upward, thus allowing the production of the cobs. Yet when planting flowers, you want to skip a daily watering so as to force the roots of the plant to go down deep, thus strengthening the plant so that it can bear lots of flowers and thrive throughout all the summer months.
Salvation comes when we have acquired the Holy Spirit, and the fruits of the Spirit, a humble and contrite heart. Humility comes from humus, the best soil from which healthy plants can grow. From the rotten soil of our sinful nature, the acquisition of humility can transform that which was rotten into the beautiful flower that God intended.
The soil that is used for growing both vegetables and flowering plants must be healthy and fertile, for the best soil grows healthy plants. This type of soil is full of humus, the organic component of soil, formed by the decomposition of leaves and other plant material by soil microorganisms. Plants grow out of rotting soil, just as we grow out of the rottenness of our sin and fallen nature.
The gardener nurtures his plants, watering them, providing fertilizer and sunshine, and lots of loving care. The Church, much like the gardener, nurtures her children, providing the living Waters of Baptism, and the Holy Mysteries (i.e. Holy Communion) that give us life, and help us grow in the Light of Christ, the Son of Righteousness.
With love in Christ,
Abbot Tryphon
Wednesday June 24, 2020 / June 11, 2020
3rd Week after Pentecost. Tone one.
Apostles' (Peter & Paul) Fast. Food with Oil
Holy Apostles Bartholomew and Barnabas (1st c.).
Venerable Barnabas, abbot of Vetluga (1445).
New Hieromartyr Mitrophan priest, and those with him (1900).
Uncovering of the relics (1572) of Venerable Ephraim, abbot of New Torzhok (1053).
Icon of the Most Holy Theotokos "It is Truly Meet" ("Axion Estin") (10th c.).
Translation of the relics of Venerable Arcadius, monk of Vyazma and New Torzhok (1077).
St. Niphont patriarch of Constantinople (Romania).
Commemoration of the appearance of the Archangel Gabriel (10th c.) to a monk on Mt. Athos, and the revelation of the hymn "It Is Truly Meet" (Axion Estin).
St. Barnabus of Basa near Limasol in Cyprus (Greek).
Martyr Theopemptus and four others (Greek).
The Scripture Readings
John 21:15-25
Jesus Restores Peter
15 So when they had eaten breakfast, Jesus said to Simon Peter, "Simon, son of Jonah, do you love Me more than these?"
He said to Him, "Yes, Lord; You know that I love You."
He said to him, "Feed My lambs."
16 He said to him again a second time, "Simon, son of Jonah, do you love Me?"
He said to Him, "Yes, Lord; You know that I love You."
He said to him, "Tend My sheep."
17 He said to him the third time, "Simon, son of Jonah, do you love Me?" Peter was grieved because He said to him the third time, "Do you love Me?"
And he said to Him, "Lord, You know all things; You know that I love You."
Jesus said to him, "Feed My sheep. 18 Most assuredly, I say to you, when you were younger, you girded yourself and walked where you wished; but when you are old, you will stretch out your hands, and another will gird you and carry you where you do not wish."19 This He spoke, signifying by what death he would glorify God. And when He had spoken this, He said to him, "Follow Me."
The Beloved Disciple and His Book
20 Then Peter, turning around, saw the disciple whom Jesus loved following, who also had leaned on His breast at the supper, and said, "Lord, who is the one who betrays You?" 21 Peter, seeing him, said to Jesus, "But Lord, what about this man?"
22 Jesus said to him, "If I will that he remain till I come, what is that to you? You follow Me."
23 Then this saying went out among the brethren that this disciple would not die. Yet Jesus did not say to him that he would not die, but, "If I will that he remain till I come, what is that to you?"
24 This is the disciple who testifies of these things, and wrote these things; and we know that his testimony is true.
25 And there are also many other things that Jesus did, which if they were written one by one, I suppose that even the world itself could not contain the books that would be written. Amen.
Romans 8:2-13
2 For the law of the Spirit of life in Christ Jesus has made me free from the law of sin and death. 3 For what the law could not do in that it was weak through the flesh, God did by sending His own Son in the likeness of sinful flesh, on account of sin: He condemned sin in the flesh, 4 that the righteous requirement of the law might be fulfilled in us who do not walk according to the flesh but according to the Spirit. 5 For those who live according to the flesh set their minds on the things of the flesh, but those who live according to the Spirit, the things of the Spirit. 6 For to be carnally minded is death, but to be spiritually minded is life and peace. 7 Because the carnal mind is enmity against God; for it is not subject to the law of God, nor indeed can be. 8 So then, those who are in the flesh cannot please God.
9 But you are not in the flesh but in the Spirit, if indeed the Spirit of God dwells in you. Now if anyone does not have the Spirit of Christ, he is not His. 10 And if Christ is in you, the body is dead because of sin, but the Spirit is life because of righteousness. 11 But if the Spirit of Him who raised Jesus from the dead dwells in you, He who raised Christ from the dead will also give life to your mortal bodies through His Spirit who dwells in you.
Sonship Through the Spirit
12 Therefore, brethren, we are debtors—not to the flesh, to live according to the flesh. 13 For if you live according to the flesh you will die; but if by the Spirit you put to death the deeds of the body, you will live.
Matthew 10:16-22
Persecutions Are Coming
16 "Behold, I send you out as sheep in the midst of wolves. Therefore be wise as serpents and harmless as doves. 17 But beware of men, for they will deliver you up to councils and scourge you in their synagogues. 18 You will be brought before governors and kings for My sake, as a testimony to them and to the Gentiles. 19 But when they deliver you up, do not worry about how or what you should speak. For it will be given to you in that hour what you should speak; 20 for it is not you who speak, but the Spirit of your Father who speaks in you.
21 "Now brother will deliver up brother to death, and a father his child; and children will rise up against parents and cause them to be put to death. 22 And you will be hated by all for My name's sake. But he who endures to the end will be saved.