Fasting is an essential part of our Orthodox journey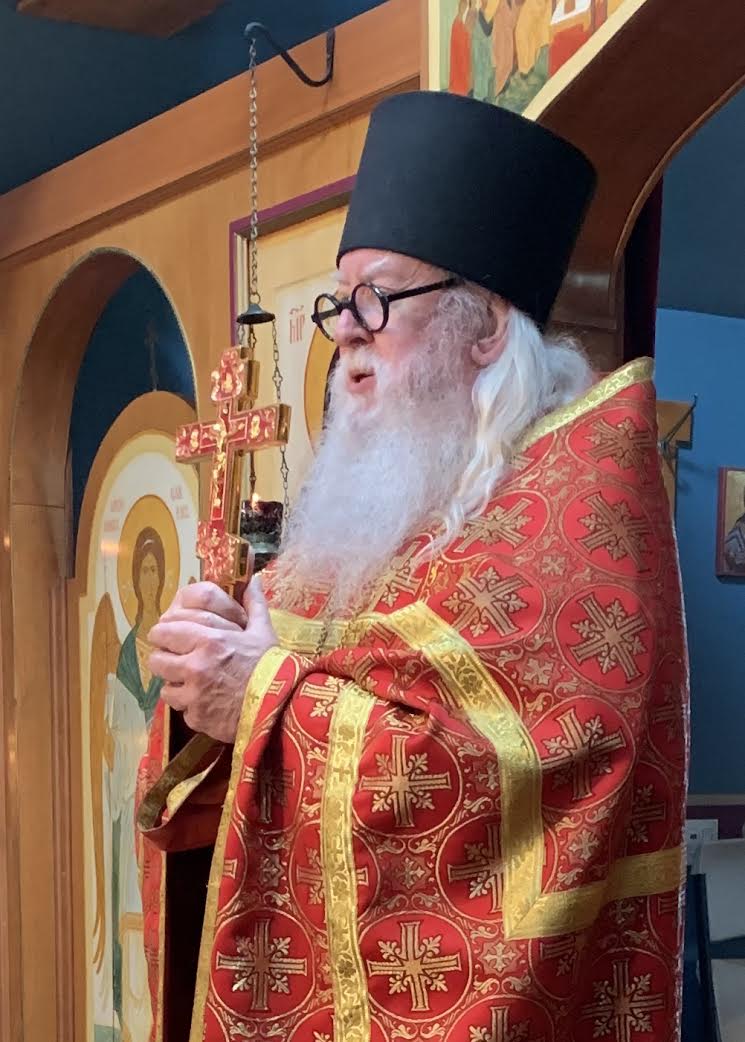 Fasting was established by God Himself, as clearly seen in both the Old and New Testaments. The Lord Jesus Christ even went out into the desert for 40 days of fasting before beginning His early ministry.  Regarding fasting Christ said "When you fast…" (Matt. 6:16), rather than If you fast. Our Lord also said that we can overcome the devil only through prayer and fasting, after His disciples reported to Him that they had been unable to cast out a demon.
Since we are given but two weapons, prayer and fasting, in our battle against the demonic powers, we would be foolish to cast one of these weapons aside and ignore.
Saint Paul's first Letter to the Corinthians, speaking about marriage, counseled that husbands and wives not deny one another except it be for a time, "that ye may give yourselves to fasting and prayer". Thus it should be clear to us that the importance of fasting is addressed throughout scripture.
The Church has established fasting periods that actually total up to about half of the year, averaging about 180 days, when you add them all together. Each of the seasons of the Church calendar has its particular fasting period. The winter fast before Christmas; the spring fast of Great Lent; the summer Apostles fast; and the fall Dormition fast, have all been integral parts of the Church's calendar from the earliest of times.
Throughout the rest of the year, two days of the week, Wednesdays and Fridays, have been assigned as fast days, as well as individual special fast days connected with feasts, such as the Eve of Theophany, the Beheading of Saint John the Forerunner, and the Elevation of the Holy Cross.
Contemporary physicians have made no great discovery of what the Church has known for thousands of years, that fasting is also very good for one's health. Avoiding meat and dairy products two days per week in order to help keep animal fats and related cholesterol problems under control, is seen by most doctors as essential for good health.
Let us call to mind that the original commandment given by God to our ancestors Adam and Eve in the Garden of Eden was a fasting commandment: eat of the fruit of all the trees but this one. If the fall of mankind and the loss of paradise were the result of breaking a fasting commandment, we should probably not ignore the fasts rules set down by Christ's Church.
Let us with a joyful heart embrace the Apostles Fast, knowing that our reward will be great. For not only is fasting healthy for the soul, but it has great benefits for our bodies as well.
With love in Christ,
Abbot Tryphon
Second photo: My longtime friend Father Steve Wilson, CCSR, a member of the Roman Catholic Redemptorist Order, and serving in Rome, paid us a visit.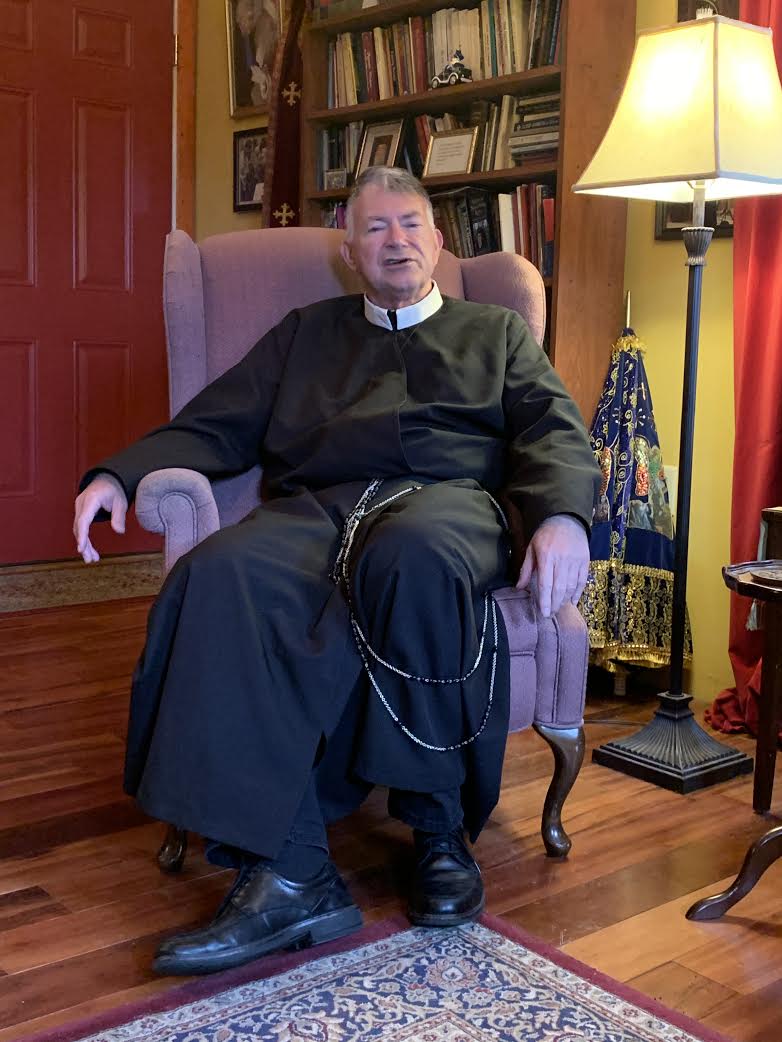 Monday June 15, 2020 / June 2, 2020
2nd Week after Pentecost. Tone eight.
Apostles' (Peter & Paul) Fast. By Monastic Charter: Strict Fast (Bread, Vegetables, Fruits)
Beginning of Apostles' (Peter & Paul) Fast
St. Nicephorus the Confessor, patriarch of Constantinople (829).
Great-martyr John the New of Suceava, at Belgorod (Cetatea Alba) (1332).
Finding of the relics (1815) of St. Juliana, princess of Vyasma (1406).
Hieromartyr Pothinus, bishop of Lyons (177) (Gaul).
St. Blandina and St. Ponticus of Lyons (177) (Gaul).
"Kiev-Bratsk" Icon of the Mother of God (1654).
New Martyr Demetrius of Philadelphia (1657) (Greek).
St. Odo, archbishop of Canterbury (959)) (Celtic & British).
New Martyr Constantine of the Hagarenes (Mt. Athos) (1819) (Greek).
Hieromartyr Erasmus of Ochrid, who reposed in peace, and 20,000 Martyrs with him (303) (Greek).
New Martyr John of Trebizond (Greek).
New Martyr Asprocastron (White Castle).
The Scripture Readings
Romans 2:28-3:18
28 For he is not a Jew who is one outwardly, nor is circumcision that which is outward in the flesh; 29 but he is a Jew who is one inwardly; and circumcision is that of the heart, in the Spirit, not in the letter; whose praise is not from men but from God.
God's Judgment Defended
3 What advantage then has the Jew, or what is the profit of circumcision? 2 Much in every way! Chiefly because to them were committed the oracles of God. 3 For what if some did not believe? Will their unbelief make the faithfulness of God without effect? 4 Certainly not! Indeed, let God be true but every man a liar. As it is written:
"That You may be justified in Your words,
And may overcome when You are judged."
5 But if our unrighteousness demonstrates the righteousness of God, what shall we say? Is God unjust who inflicts wrath? (I speak as a man.) 6 Certainly not! For then how will God judge the world?
7 For if the truth of God has increased through my lie to His glory, why am I also still judged as a sinner? 8 And why not say, "Let us do evil that good may come"?—as we are slanderously reported and as some affirm that we say. Their condemnation is just.
All Have Sinned
9 What then? Are we better than they? Not at all. For we have previously charged both Jews and Greeks that they are all under sin.
10 As it is written:
"There is none righteous, no, not one;
11 There is none who understands;
There is none who seeks after God.
12 They have all turned aside;
They have together become unprofitable;
There is none who does good, no, not one."
13 "Their throat is an open tomb;
With their tongues they have practiced deceit";
"The poison of asps is under their lips";
14 "Whose mouth is full of cursing and bitterness."
15 "Their feet are swift to shed blood;
16 Destruction and misery are in their ways;
17 And the way of peace they have not known."
18 "There is no fear of God before their eyes."
Matthew 6:31-34
31 "Therefore do not worry, saying, 'What shall we eat?' or 'What shall we drink?' or 'What shall we wear?' 32 For after all these things the Gentiles seek. For your heavenly Father knows that you need all these things. 33 But seek first the kingdom of God and His righteousness, and all these things shall be added to you. 34 Therefore do not worry about tomorrow, for tomorrow will worry about its own things. Sufficient for the day is its own trouble.
Matthew 7:9-11
9 Or what man is there among you who, if his son asks for bread, will give him a stone? 10 Or if he asks for a fish, will he give him a serpent? 11 If you then, being evil, know how to give good gifts to your children, how much more will your Father who is in heaven give good things to those who ask Him!
PRAYER REQUEST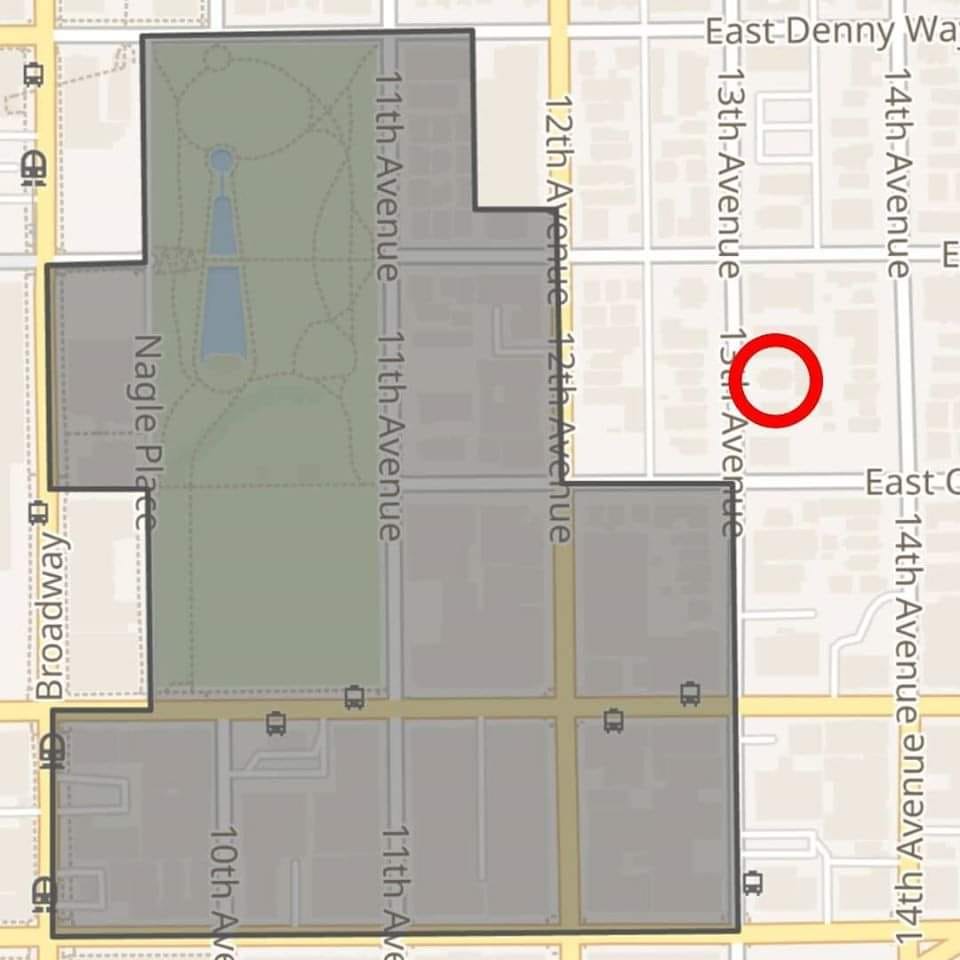 As many of you know, an area in Capitol Hill in Seattle, WA, has been overrun by protesters and is calling itself the "Capitol Hill Autonomous Zone" — or "CHAZ" for short. That is the gray area in the map below. CHAZ has an armed border that strongly restricts who can come in and out, and there are reports of violence breaking out from time to time within its borders. There are even reports of violent groups extorting money from businesses within its borders for "protection."
The red circle is where the St. Nicholas Russian Orthodox Cathedral is, and Assumption Greek Orthodox Church is just a block north. As most of you also doubtless know, our beloved St. John the Wonderworker fell asleep in the Lord in 1966 in the parish hall of Saint Nicholas. They keep his room there intact as a shrine. Given the many threats of arson and vandalism in the area, and with the "CHAZ" area apparently growing in size, pray that the cathedral and Assumption Church are safe and protected.
Abbot Tryphon