We must struggle that our prayer not become lifeless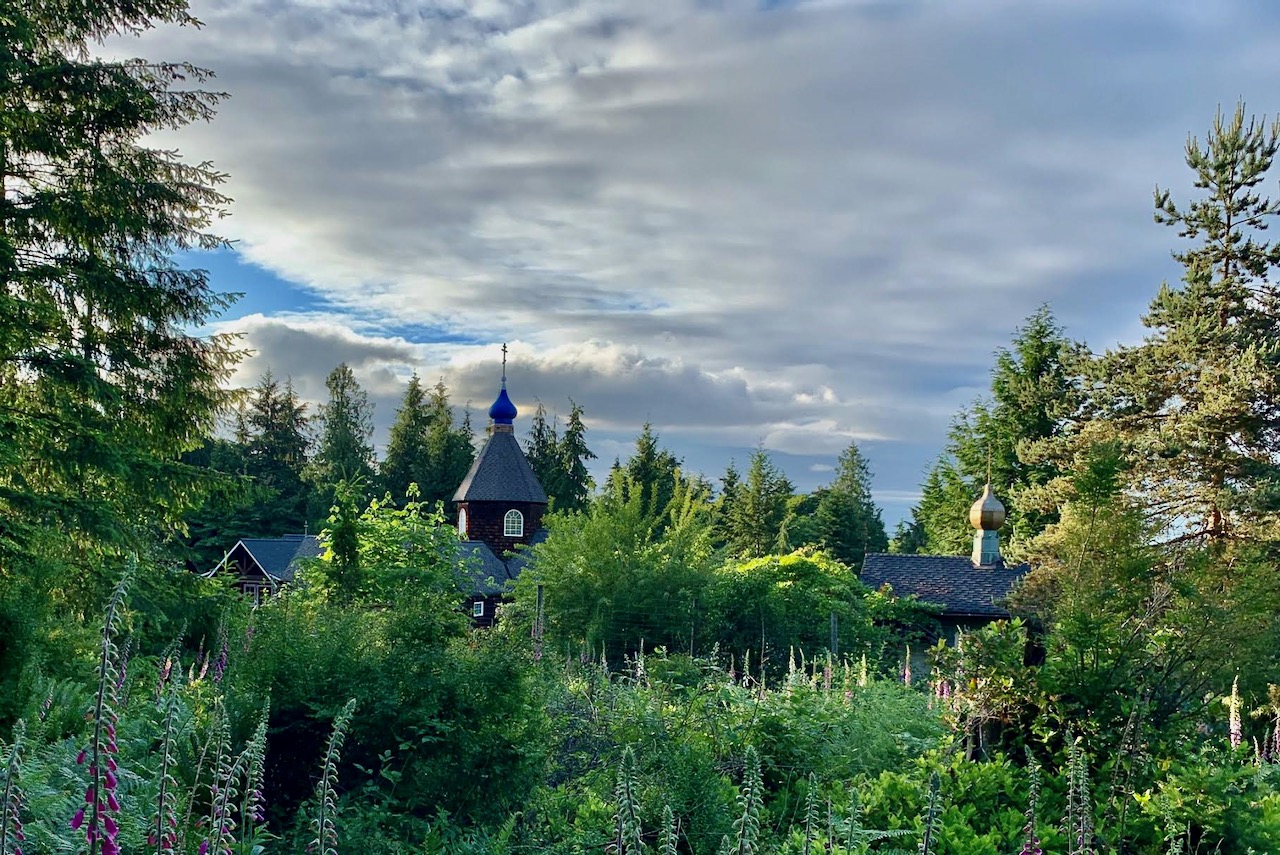 When we find ourselves struggling with prayer, and feel that it has become dry and lifeless, we are sometimes tempted to stop praying. When our prayer has become a struggle, it is good to remember that God knows our needs, and even knows what we want to say when we don't seem to know. This is the time we need to just pray without worrying about it.
When we find we can't keep our minds focused on the formal morning and evening prayers, as found in our prayer book, it is perfectly acceptable to simply light our lampada (hanging oil lamp), sit quietly before our icons, and let silence be our voice.
God wants to enter into our heart, and requires only our permission and cooperation. This relationship does not require an emotional response, for, like all relationships, we are not always open to an emotional response. Being real with God is far more important than being emotional, since emotions can be contrived and fleshly.
As in all relationships, there are times when we do feel moved by emotions, but the lack of such feelings in no way represents a lack of love for God, because God cares for us, and God knows we love him, even when suffering in those dry times.
With love in Christ,
Abbot Tryphon
Tuesday June 16, 2020 / June 3, 2020
2nd Week after Pentecost. Tone eight.
Apostles' (Peter & Paul) Fast. Food with Oil
Martyr Lucillian and those with him at Byzantium: four youths — Claudius, Hypatius, Paul, and Dionysius; and Virgin Paula (270).
New Hieromartyr Cyprian (1934).
New Hieromartyr Michael priest (1938).
Translation of the relics (1606) of the slain Crown Prince Demetrius of Moscow (1591).
Hieromartyr Lucian the bishop, Maxianus the presbyter, Julian the deacon and Martyrs Marcellinus and Saturninus in Belgium (96).
"Yougskaya" Icon of the Most Holy Theotokos (1615).
Venerable Athanasius, the wonderworker of Cilicia.
The Meeting of Venerable Demetrius, monk of Priluki (Vologda) (1503).
St. Hieria, widow, of Mesopotamia (312).
St. Clotilde (Chlotilda), queen of France (545) (Gaul).
Venerable Kevin, hermit and abbot of Glendalough (618) (Celtic & British).
St. Meriasek, bishop of Camborne.
Venerable Pappus monk (Greek).
St. Achilles, patriarch of Alexandria (312).
Monk-martyr Barsabus, abbot of Ishtar, and ten companions in Persia (342).
New Hieromartyr Joseph, metropolitan of Thessalonica (1821).
The Scripture Readings
Romans 4:4-12
4 Now to him who works, the wages are not counted [a]as grace but as debt.
David Celebrates the Same Truth
5 But to him who does not work but believes on Him who justifies the ungodly, his faith is accounted for righteousness, 6 just as David also describes the blessedness of the man to whom God imputes righteousness apart from works:
7 "Blessed are those whose lawless deeds are forgiven,
And whose sins are covered;
8 Blessed is the man to whom the Lord shall not impute sin."
Abraham Justified Before Circumcision
9 Does this blessedness then come upon the circumcised only, or upon the uncircumcised also? For we say that faith was accounted to Abraham for righteousness. 10 How then was it accounted? While he was circumcised, or uncircumcised? Not while circumcised, but while uncircumcised. 11 And he received the sign of circumcision, a seal of the righteousness of the faith which he had while still uncircumcised, that he might be the father of all those who believe, though they are uncircumcised, that righteousness might be imputed to them also, 12 and the father of circumcision to those who not only are of the circumcision, but who also walk in the steps of the faith which our father Abraham had while still uncircumcised.
Matthew 7:15-21
You Will Know Them by Their Fruits
15 "Beware of false prophets, who come to you in sheep's clothing, but inwardly they are ravenous wolves. 16 You will know them by their fruits. Do men gather grapes from thornbushes or figs from thistles? 17 Even so, every good tree bears good fruit, but a bad tree bears bad fruit. 18 A good tree cannot bear bad fruit, nor can a bad tree bear good fruit. 19 Every tree that does not bear good fruit is cut down and thrown into the fire. 20 Therefore by their fruits you will know them.
I Never Knew You
21 "Not everyone who says to Me, 'Lord, Lord,' shall enter the kingdom of heaven, but he who does the will of My Father in heaven.