Dangerous times require priestly service that is gentle, patient, and merciful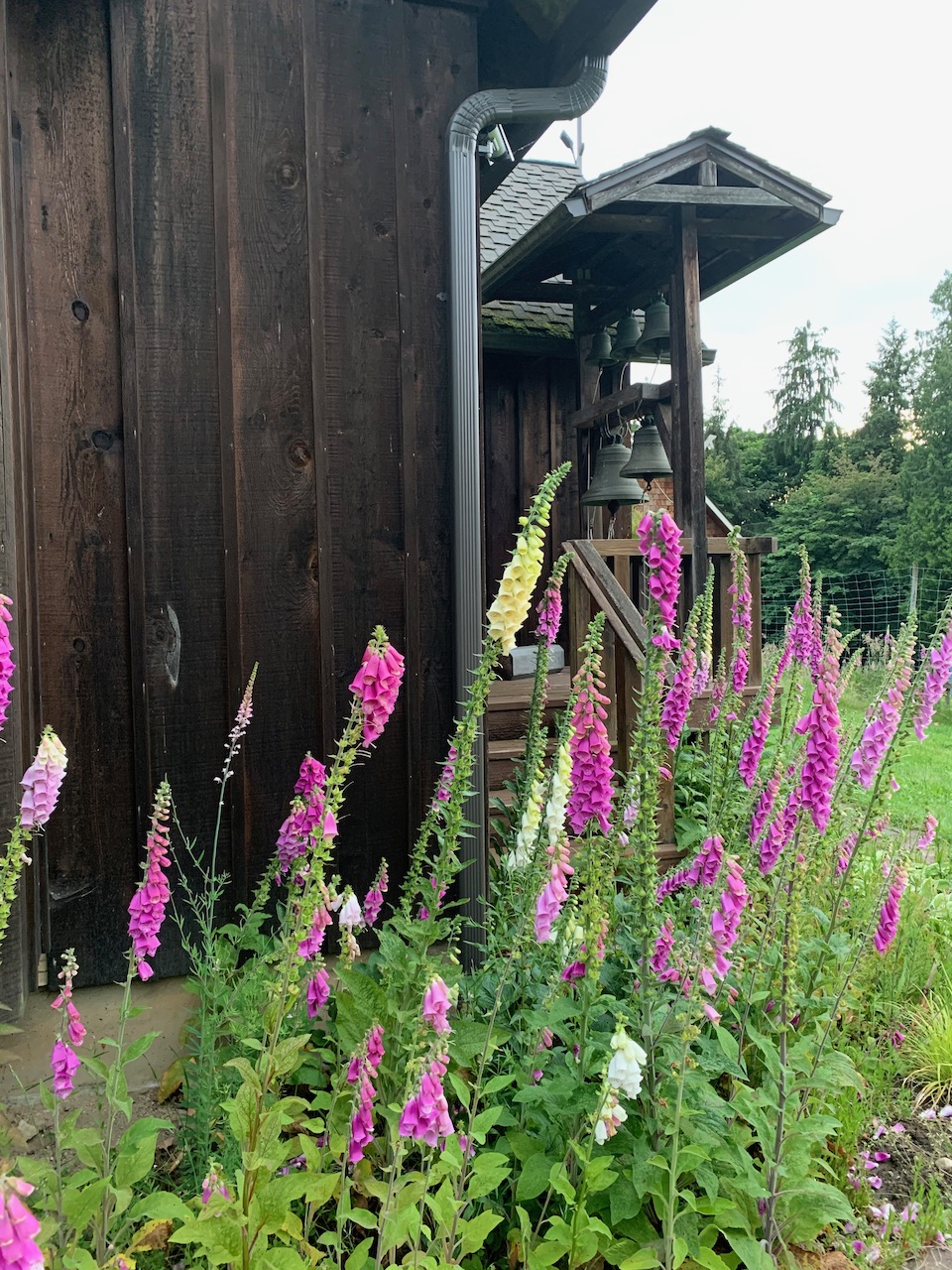 Orthodoxy has traditionally avoided clericalism, yet in more recent times this very corruption of priestly service has entered the doors of the Orthodox Church. It has led some clergy to seek out princely honor, danger not only to their own souls, but the souls of the laity who are in need of humble, fatherly, pastoral care.
In a culture of abuse, priests must align themselves with the tenderness of the Saviour, and avoid all aspects of the abuse that is encouraged and fomented by a social movement that is, at its roots, pure evil, and whose only antidote is the simplicity and humility we find in Christ.
Christ's priests are called to lead the people of God away from the destructive behavior that has become prominent in a world gone mad, and which undermines the message of the Gospel. The ministry of healing that the Church offers must not be allowed to be replaced by a worldly culture not unlike that found in the former Soviet Union.
Those in priestly service must therefore be close to their people, and serve as both fathers and brothers, ever being gentle, patient, and merciful. Those in priestly service must be animated by inner poverty, and give themselves over in the freedom of the Lord. Their lives must be in witness to the outward simplicity and austerity of life as exemplified by Christ Himself.
Orthodoxy must be returned to the basics, lest our world deepen in the evil all around and be in danger of being consumed by the Great Deceiver, and our nation's path contribute to the tide of apostasy and even hasten the advent of  the anti-christ in the world. We priests must lead our people as loving fathers, realizing where this age of unrest and global pandemic, and the social unrest that is accompanying it, is heading. If we let it, our nation, and indeed the whole of the Western World, will fall into the abyss of atheism and political disaster.
These dangerous times call for the people of God to be given the spiritual tools needed to thrive as the society at large falters, and Christianity itself is under increased attack. The road ahead requires priests to be more than religious officials, we must be holy men who lead our people as loving, caring, and merciful pastors. As the dangers of the dark side ever increase in our midst, the living Gospel example of the Christian community as a whole must be the light and the witness of Christ our Saviour to the world at large.
Love in Christ,
Abbot Tryphon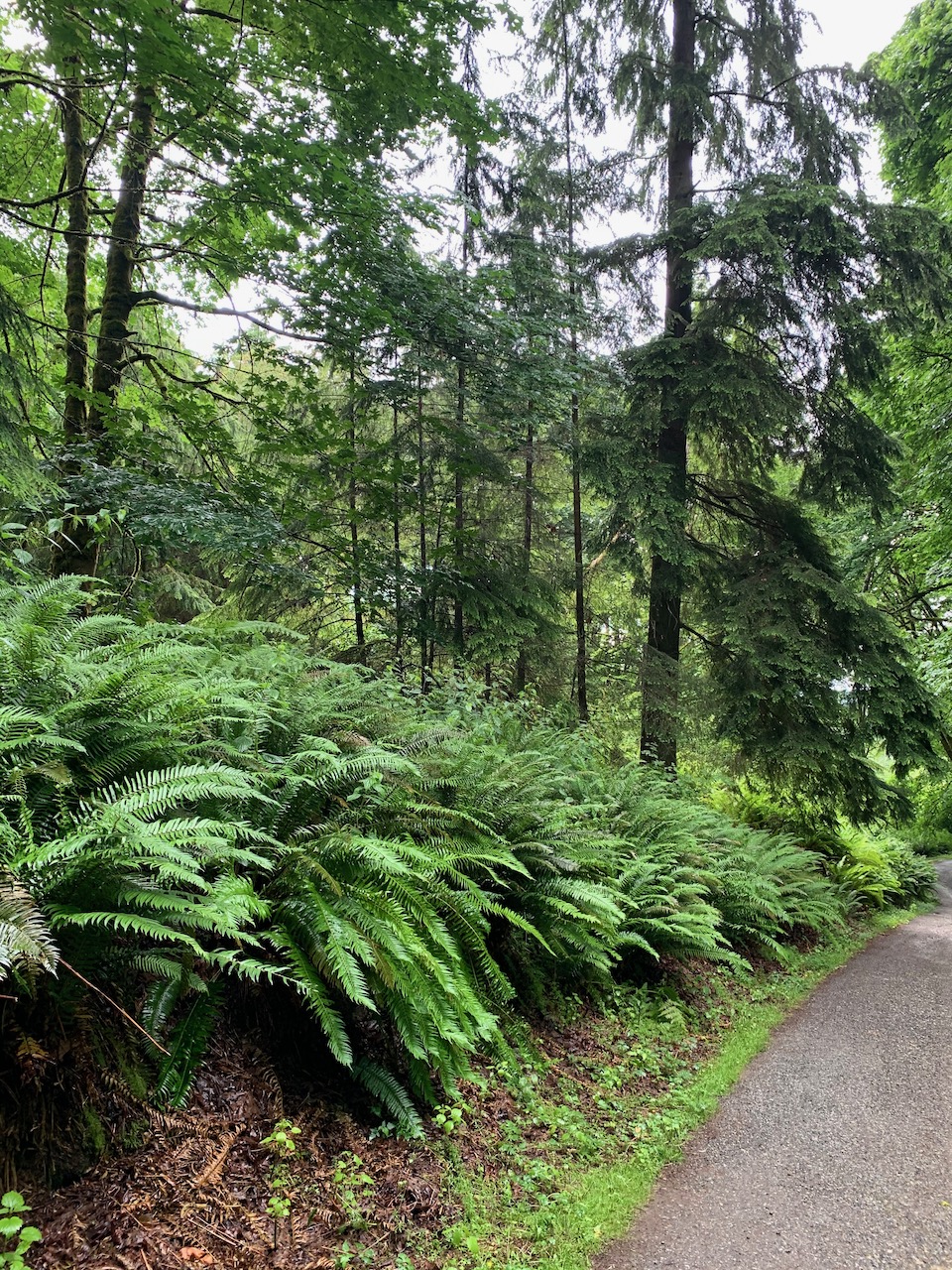 Photos: With our spring weather having brought more rain than usual, together with some sunny days and mild temperatures, our foxglove is more proficient than we've seen in all the thirty-two years we've been on Vashon Island.  Added to this, the ferns are larger than anyone on our island can remember.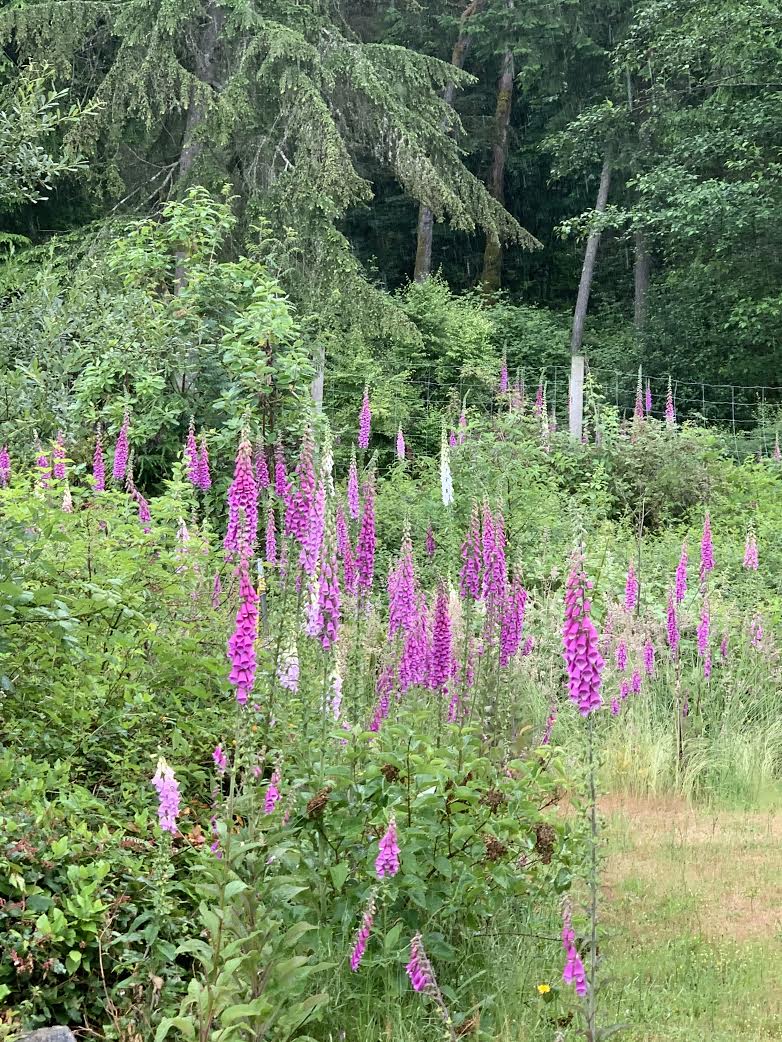 Sunday June 14, 2020 / June 1, 2020
1st Sunday after Pentecost. All Saints. Tone eight.
Eve of Apostles' (Peter & Paul) Fast.
Icons of the Mother of God "the Consoler of angry hearts" and "the Unbreakable Wall" (movable holiday on the Sunday of All Saints).
Martyr Justin the Philosopher, and those with him at Rome: Martyrs Justin, Chariton and his wife Charita, Euelpistus, Hierax, Peon, Valerian and Justus (166).
Venerable Dionysius, abbot of Glushitsa (Vologda) (1437).
New Hieromartyr Basil priest, Virgin-martyr Vera (1940).
Glorification (1990) of Righteous John of Kronstadt (1908).
Venerable Justin (Popovich) of Chelije in Serbia (1979) (Serbia).
Venerable Agapitus, unmercenary physician of the Kiev Caves (1095).
St. Mertius the Farmer of Myra in Lycia (912).
Martyr Neon (Greek).
Hieromartyr Pyrrhus the Virgin (Greek).
Martyr Firmus of Magus (3rd c.) (Greek).
Martyr Thespesius of Cappadocia (230) (Greek).
Holy Martyrs Shio the New, David, Gabriel and Paul of Gareji (1696) (Georgia).
The Scripture Readings
Matthew 28:16-20
The Great Commission
16 Then the eleven disciples went away into Galilee, to the mountain which Jesus had appointed for them. 17 When they saw Him, they worshiped Him; but some doubted.
18 And Jesus came and spoke to them, saying, "All authority has been given to Me in heaven and on earth. 19 Go therefore and make disciples of all the nations, baptizing them in the name of the Father and of the Son and of the Holy Spirit, 20 teaching them to observe all things that I have commanded you; and lo, I am with you always, even to the end of the age." Amen.
Hebrews 11:33-12:2
33 who through faith subdued kingdoms, worked righteousness, obtained promises, stopped the mouths of lions, 34 quenched the violence of fire, escaped the edge of the sword, out of weakness were made strong, became valiant in battle, turned to flight the armies of the aliens. 35 Women received their dead raised to life again.
Others were tortured, not accepting deliverance, that they might obtain a better resurrection. 36 Still others had trial of mockings and scourgings, yes, and of chains and imprisonment. 37 They were stoned, they were sawn in two, were tempted, were slain with the sword. They wandered about in sheepskins and goatskins, being destitute, afflicted, tormented— 38 of whom the world was not worthy. They wandered in deserts and mountains, in dens and caves of the earth.
39 And all these, having obtained a good testimony through faith, did not receive the promise, 40 God having provided something better for us, that they should not be made perfect apart from us.
The Race of Faith
12 Therefore we also, since we are surrounded by so great a cloud of witnesses, let us lay aside every weight, and the sin which so easily ensnares us, and let us run with endurance the race that is set before us, 2 looking unto Jesus, the author and finisher of our faith, who for the joy that was set before Him endured the cross, despising the shame, and has sat down at the right hand of the throne of God.
Matthew 10:32-33
Confess Christ Before Men
32 "Therefore whoever confesses Me before men, him I will also confess before My Father who is in heaven. 33 But whoever denies Me before men, him I will also deny before My Father who is in heaven.
Matthew 10:37-38
37 He who loves father or mother more than Me is not worthy of Me. And he who loves son or daughter more than Me is not worthy of Me. 38 And he who does not take his cross and follow after Me is not worthy of Me.
Matthew 19:27-30
27 Then Peter answered and said to Him, "See, we have left all and followed You. Therefore what shall we have?"
28 So Jesus said to them, "Assuredly I say to you, that in the regeneration, when the Son of Man sits on the throne of His glory, you who have followed Me will also sit on twelve thrones, judging the twelve tribes of Israel. 29 And everyone who has left houses or brothers or sisters or father or mother or wife or children or lands, for My name's sake, shall receive a hundredfold, and inherit eternal life. 30 But many who are first will be last, and the last first.