Be not forgetful to entertain strangers: for thereby some have entertained angels unawares (Hebrews 13:2)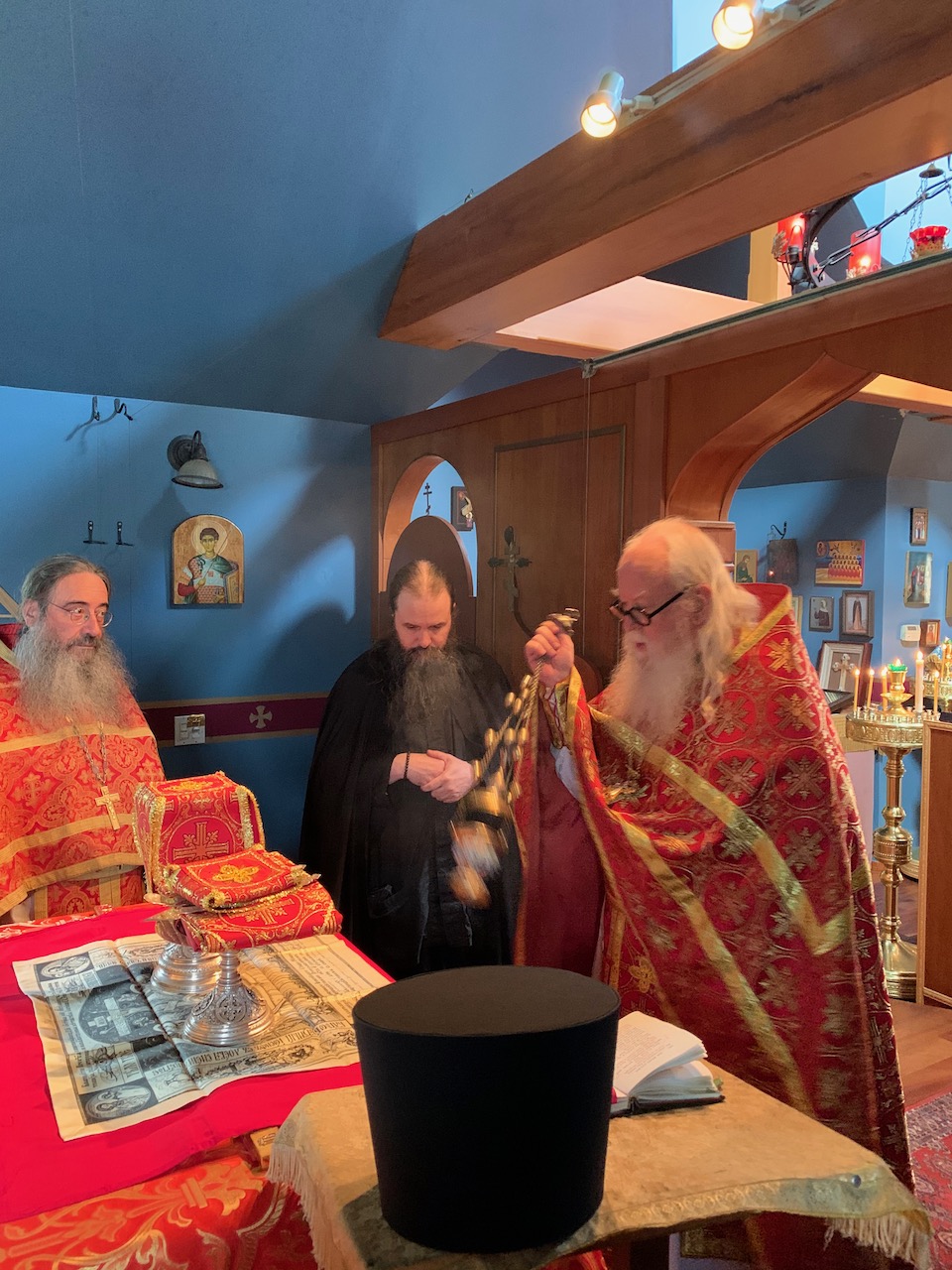 There is not one of us who does not meet someone in a given week who is not in need of encouragement, love, and mercy. They are often mothers whose children are going to bed at night hungry for lack of food money. Old women whose husbands are long gone, and whose children are too busy to check in on them. The young college student down the hall in the dorm who has no place to go during a semester break, because he has no caring family wanting to see him. There is the lonely bag lady, sitting on a park bench watching everyone avoid her.
The  world is full of lonely people in need of comfort, kindness, mercy. How about the crabby old neighbor who is always frowning? Is it not possible that his frown is masking grief for a lost wife, or a son who's turned his back on his father? There's the policeman who's pulled you over for going over the speed limit, and who's being rather abrupt with you? Is there a chance he's filled with sadness because of the negative images of police officers on the news every day, and it is causing him to despair?
All these people can be in need of a word of kindness, a gentle smile and a word of encouragement. Can you imagine the impact on the officer's day, if you, after having been served with the traffic ticket, thanked him for making our roads safer, and possibly saving your life by calling you on your dangerous driving? What if you sat down next to the old bag lady and asked her how she's doing? What if you offered to take her into a cafe for lunch? What if you baked a plate full of cookies for the grumpy old man? What if you asked your parents if you could invite the lonely young man down the hall for semester break in your home?
What if you quietly paid for the groceries of the young woman behind you in the check-out line? What if you collected all the old toys left over from your children, and gave them to a shelter for battered women? What if you gave out one hundred dollars worth of tens to homeless men on the street? What if you ordered an extra hamburger and fries, and gave the bag to a homeless man at the entrance of the fast food store, and included a twenty dollar bill as an extra gift? What if you made a pact with yourself to do seven acts of kindness each and every day, without judgement. What if you took on the role of an angel unaware?
With love in Christ,
Abbot Tryphon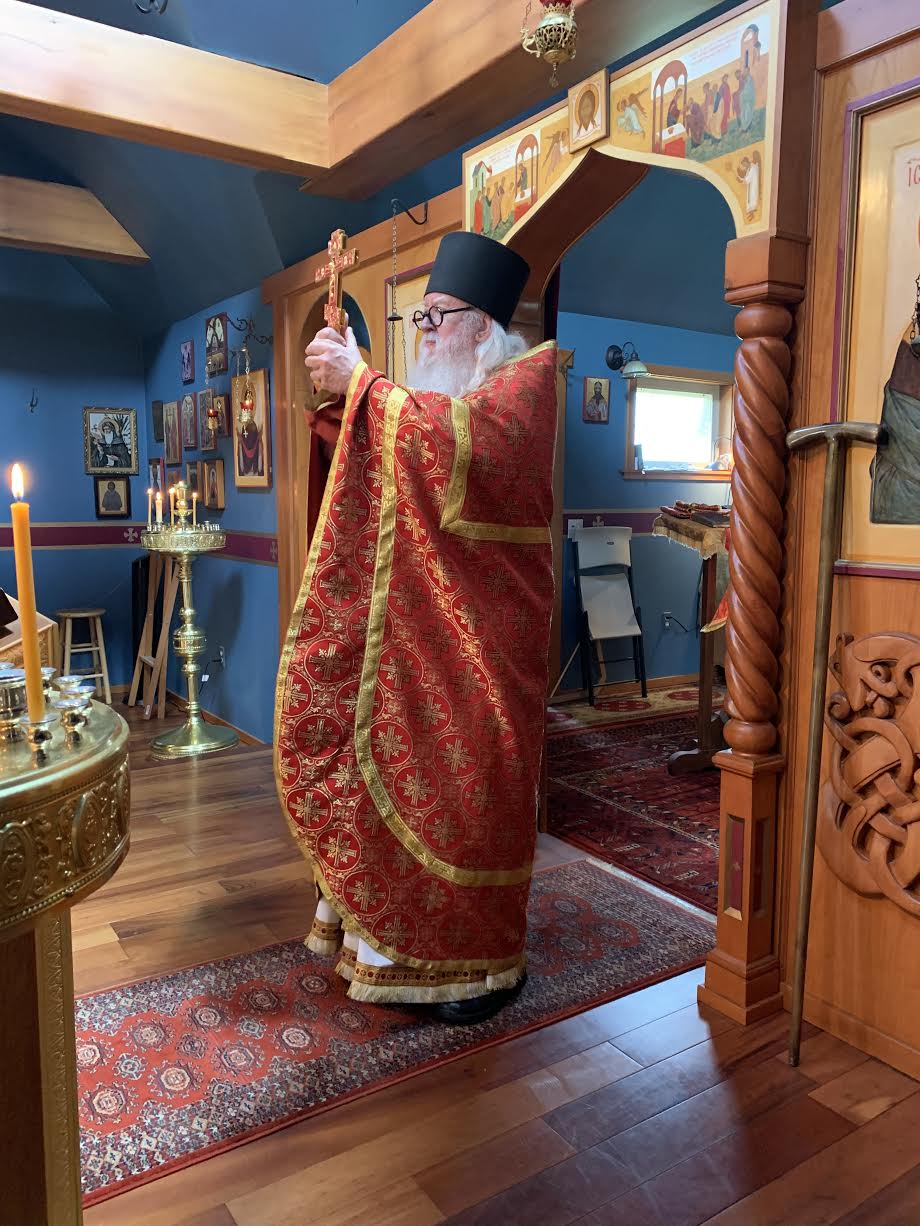 Wednesday June 17, 2020 / June 4, 2020
2nd Week after Pentecost. Tone eight.
Apostles' (Peter & Paul) Fast. Food with Oil
St. Metrophanes, first patriarch of Constantinople (325).
New Hieromartyr Peter priest (1918).
New Martyrs: Archbishop Andronicus of Perm (1918) and Archbishop Basil of Chernigov (1918).
New Hieromartyr George priest (1941).
Joanikije Lipovac, Metropolitan of Montenegro (1945) (Serbia)
Uncovering of the relics of Hieromartyr Peter, archbishop of Voronezh (1999).
Venerable Methodius, abbot of Peshnosha (1392), disciple of St. Sergius of Radonezh.
Martyrs Frontasius, Severinus, Severian, and Silanus of Gaul (1st c.).
Martyr Concordius of Spoleto (175).
Hieromartyr Astius, bishop of Dyrrachium in Macedonia (110).
Venerable Zosimas of Cilicia, bishop of New Babylon (Egypt) (6th c.).
Hieromartyr Ioannicus, metropolitan of Montenegro and Littoral (1945).
Sts. Mary and Martha, sisters of St. Lazarus (1st c.).
Venerables Eleazar and Nazarius, wonderworkers of Olonets (15th c.).
Venerable Sophia of Thrace (10th-11th c.).
Venerable  John, abbot of Monagria near Cyzicus (761).
Venerable Alonius of Scete in Egypt (5th c.).
St. Titus, bishop of Byzantium (3rd c.).
Hieromartyr Apotacius and Martyrs Camarus, Zoticus, Gaddanus, Ninnitus, Julius, Attalus, Eutyches, Amasus, Carinus, Saturninus and 30 others, beheaded at Noviodunum in Scythia Minor (320).
St. Optatus, bishop of Milevum in Numidia (376).
St. Petroc of Cornwall (594) (Celtic & British).
The Scripture Readings
Romans 4:13-25
The Promise Granted Through Faith
13 For the promise that he would be the heir of the world was not to Abraham or to his seed through the law, but through the righteousness of faith. 14 For if those who are of the law are heirs, faith is made void and the promise made of no effect, 15 because the law brings about wrath; for where there is no law there is no transgression.
16 Therefore it is of faith that it might be according to grace, so that the promise might be sure to all the seed, not only to those who are of the law, but also to those who are of the faith of Abraham, who is the father of us all 17 (as it is written, "I have made you a father of many nations") in the presence of Him whom he believed—God, who gives life to the dead and calls those things which do not exist as though they did; 18 who, contrary to hope, in hope believed, so that he became the father of many nations, according to what was spoken, "So shall your descendants be." 19 And not being weak in faith, he did not consider his own body, already dead (since he was about a hundred years old), and the deadness of Sarah's womb. 20 He did not waver at the promise of God through unbelief, but was strengthened in faith, giving glory to God, 21 and being fully convinced that what He had promised He was also able to perform. 22 And therefore "it was accounted to him for righteousness."
23 Now it was not written for his sake alone that it was imputed to him, 24 but also for us. It shall be imputed to us who believe in Him who raised up Jesus our Lord from the dead, 25 who was delivered up because of our offenses, and was raised because of our justification.
Matthew 7:21-23
I Never Knew You
21 "Not everyone who says to Me, 'Lord, Lord,' shall enter the kingdom of heaven, but he who does the will of My Father in heaven.22 Many will say to Me in that day, 'Lord, Lord, have we not prophesied in Your name, cast out demons in Your name, and done many wonders in Your name?' 23 And then I will declare to them, 'I never knew you; depart from Me, you who practice lawlessness!'