Christ's absolution requires us to accept forgiveness, and be quick to forgive others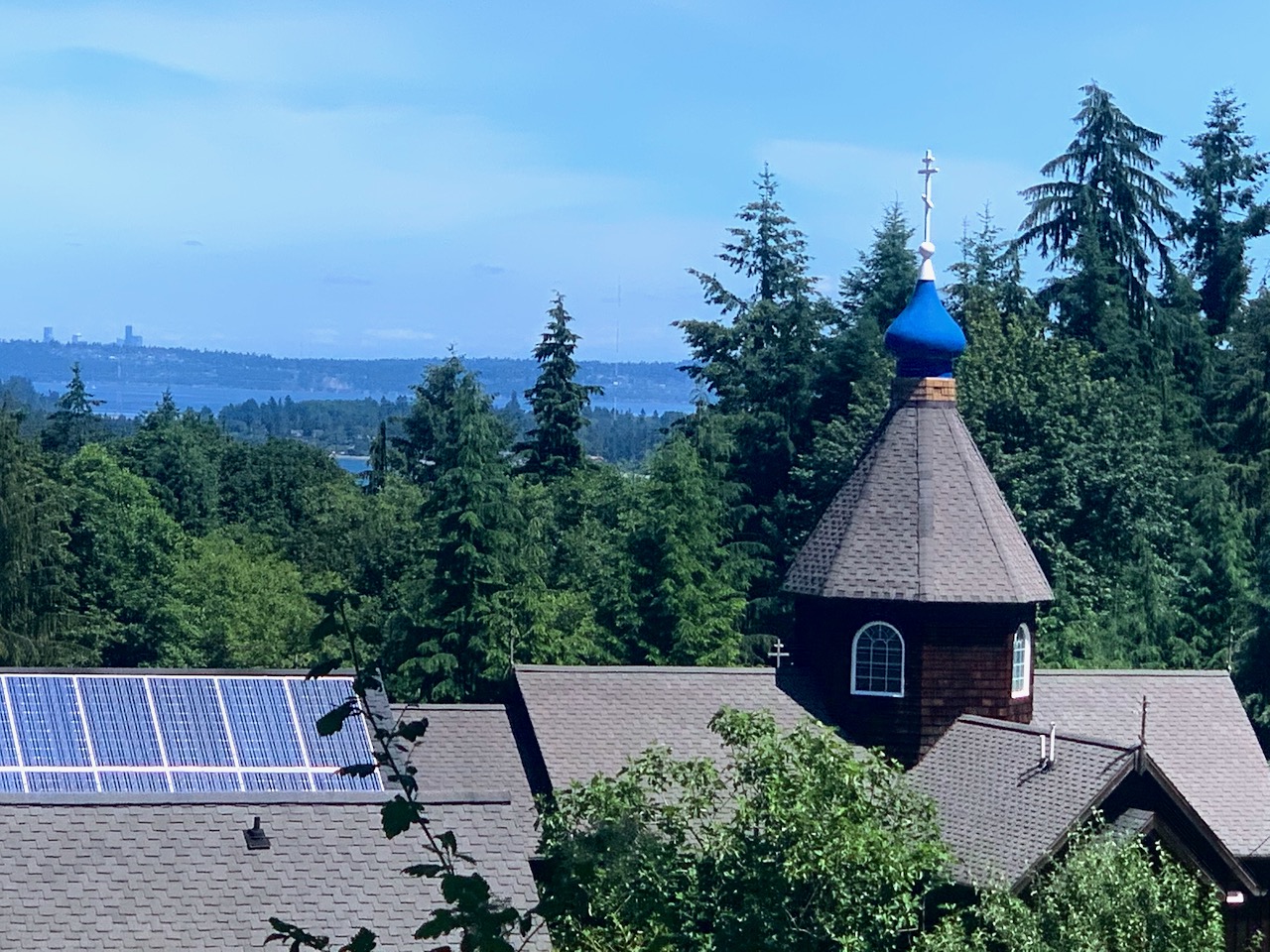 Psychologists have often made the observation that the one thing they lack, when it comes to their profession as psychological healers, is the ability to pronounce absolution. Yet many Orthodox Christians, making a good confession and receiving absolution, remain in a state as though they were still needing forgiveness. This is because, even though they have received the pronouncement that their sins have been forgiven, they act as though nothing has changed.
If we continue to be plagued by guilt, even after we have received the absolution of Christ, through His agent the priest, we compound the very sin we've confessed, for in clinging to our guilt, we act as thought there is no forgiveness. Clinging to guilt is not a sign of humility, but rather a sign of unbelief, for we turn a cold shoulder to the very forgiveness that has been pronounced, as though it were not true.
Christ's absolution is a two way street, for having confessed our sin, and receiving Christ's forgiveness, we must receive that forgiveness with great joy, for we, like the woman at the well, must go, and sin no more. And in accord with the teachings of Christ, we must, in turn, be quick to forgive those who have hurt or offended us.
With love in Christ,
Abbot Tryphon
Friday June 26, 2020 / June 13, 2020
3rd Week after Pentecost. Tone one.
Apostles' (Peter & Paul) Fast. By Monastic Charter: Strict Fast (Bread, Vegetables, Fruits)
Martyr Aquilina of Byblos in Lebanon (293).
St. Triphyllius, bishop of Leucosia (Nicosia) in Cyprus (370).
St. Alexandra, foundress of Diveyevo Convent (1789).
New Hieromartyr Alexis priest (1918).
New Hieromartyr Demetrius priest (1940).
Virgin-Martyr Pelagea (1944).
Venerable Andronicus (1395), disciple of Venerable Sergius of Radonezh, and St. Sabbas (1410), abbots of Moscow.
Martyr Antonina of Nicaea (284-305).
Venerable Anna (826), and her son St. John of Constantinople (9th c.).
St. Antipater, bishop of Bostra in Arabia (458).
Finding of the relics of Martyr Nicholas the Deacon of Lesbos (Greek).
St. Eulogius, patriarch of Antioch (Greek).
Martyr Diodorus of Emesus who was crucified (Greek).
St. Anthimus, Metropolitan of Wallachia (1716) (Georgia).
The Scripture Readings
Romans 9:6-19
Israel's Rejection and God's Purpose
6 But it is not that the word of God has taken no effect. For they are not all Israel who are of Israel, 7 nor are they all children because they are the seed of Abraham; but, "In Isaac your seed shall be called." 8 That is, those who are the children of the flesh, these are not the children of God; but the children of the promise are counted as the seed. 9 For this is the word of promise: "At this time I will come and Sarah shall have a son."
10 And not only this, but when Rebecca also had conceived by one man, even by our father Isaac 11 (for the children not yet being born, nor having done any good or evil, that the purpose of God according to election might stand, not of works but of Him who calls), 12 it was said to her, "The older shall serve the younger." 13 As it is written, "Jacob I have loved, but Esau I have hated."
Israel's Rejection and God's Justice
14 What shall we say then? Is there unrighteousness with God? Certainly not! 15 For He says to Moses, "I will have mercy on whomever I will have mercy, and I will have compassion on whomever I will have compassion." 16 So then it is not of him who wills, nor of him who runs, but of God who shows mercy. 17 For the Scripture says to the Pharaoh, "For this very purpose I have raised you up, that I may show My power in you, and that My name may be declared in all the earth." 18 Therefore He has mercy on whom He wills, and whom He wills He hardens.
19 You will say to me then, "Why does He still find fault? For who has resisted His will?"
Matthew 10:32-36
Confess Christ Before Men
32 "Therefore whoever confesses Me before men, him I will also confess before My Father who is in heaven. 33 But whoever denies Me before men, him I will also deny before My Father who is in heaven.
Christ Brings Division
34 "Do not think that I came to bring peace on earth. I did not come to bring peace but a sword. 35 For I have come to 'set a man against his father, a daughter against her mother, and a daughter-in-law against her mother-in-law'; 36 and 'a man's enemies will be those of his own household.'
Matthew 11:1
John the Baptist Sends Messengers to Jesus
11 Now it came to pass, when Jesus finished commanding His twelve disciples, that He departed from there to teach and to preach in their cities.