We must become full of justice, kindness, love, and mercy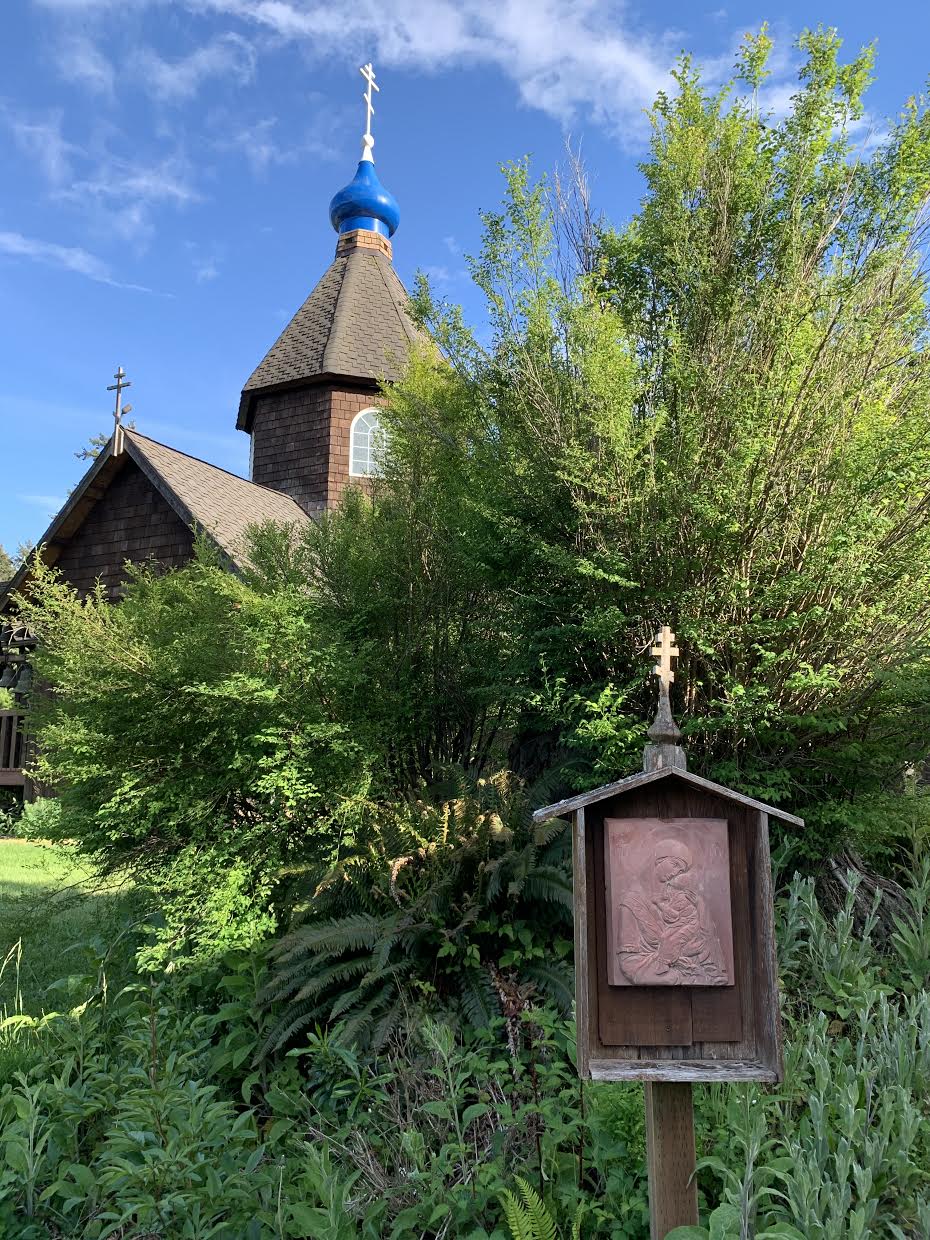 As we examine how we live our lives as Christians, we look to those who leave an impression of goodness, kindness, and humility, as examples of the person we would like to become. That saintly person, by their every example, exudes the humility of the Lord, and love seems palpable when we are in their presence. Such a person didn't just appear, for these are not the natural traits one finds in most people.
Humility and kindness are developed over time, for this person sought out the grace of God, and has made, sometimes since childhood, every attempt at giving back the love and goodness they received from the Father of Lights.
Such a person desires, on a daily basis, to become more like Christ. The humility of the Lord becomes their personal standard, for such a person is quick to forgive, quick to grant justice, and desires to be kind to everyone who comes into their presence.
This person does not fabricate sweetness of soul as though he were a politician running for office, for it is the Lord Himself Who dwells in them, and it is Christ in them Who is full of justice, kindness, love, and mercy. As we read in Micah 6:8, "He has shown you, O mortal, what is good. And what does the Lord require of you? To act justly and to love mercy and to walk humbly with your God".
With love in Christ,
Abbot Tryphon
Saturday May 16, 2020 / May 3, 2020
Fourth Week of Pascha. Tone three.
Synaxis of New Martyrs of Butovo (movable holiday on the Saturday after the Pascha).
Martyrs Timothy the Reader and his wife Maura of Antinoe in Egypt (286).
Venerable Theodosius, abbot of the Kiev Caves Monastery and founder of cenobitic monasticism in Russia (1074).
Venerable Peter the Wonderworker, bishop of Argos (10th c.).
New Hieromartyr Nicholas priest (1941).
Venerables Juliana (1393) and Eupraxia (1394) of Moscow.
St. Theophanes of Vatopedi, metropolitan of Peritheorion (14th c.).
Translation of the Dormition Icon of the Mother of God from Constantinople to the Kiev-Pechersk Far Caves (1073).
Pechersk Not-Wrought-by-Hand (1085), "Pechersk" (with Sts. Anthony and Theodosius) (1085), "Sven-Caves" (1288), "Yaskinsky"and Vlakhernsky" Icons of the Mother of God
St. Ansfried, bishop of Utrecht (1010).
Venerable Ecumenius the Wonderworker, bishop of Tricca (Greek).
Translation of the relics of Venerable Luke of Mt. Stirion (Greek).
New Martyr Ahmet the Calligrapher of Constantinople (Greek).
New Martyr Mary of Crete. (Greek).
St. Mamai, Catholicos of Georgia (744) (Georgia).
Venerable Fathers Michael and Arsenius the Georgians (9th c.) (Georgia).
Martyr Paul of Vilnius, Lithuania (17th c.).
Great-martyr Xenia the Wonderworker of Peloponnesus.
St. Glywys of Corwall.
The Scripture Readings
Luke 6:17-23
Jesus Heals a Great Multitude
17 And He came down with them and stood on a level place with a crowd of His disciples and a great multitude of people from all Judea and Jerusalem, and from the seacoast of Tyre and Sidon, who came to hear Him and be healed of their diseases, 18 as well as those who were tormented with unclean spirits. And they were healed. 19 And the whole multitude sought to touch Him, for power went out from Him and healed them all.
The Beatitudes
20 Then He lifted up His eyes toward His disciples, and said:
"Blessed are you poor,
For yours is the kingdom of God.
21 Blessed are you who hunger now,
For you shall be filled.
Blessed are you who weep now,
For you shall laugh.
22 Blessed are you when men hate you,
And when they exclude you,
And revile you, and cast out your name as evil,
For the Son of Man's sake.
23 Rejoice in that day and leap for joy!
For indeed your reward is great in heaven,
For in like manner their fathers did to the prophets.
Acts 12:1-11
Herod's Violence to the Church
12 Now about that time Herod the king stretched out his hand to harass some from the church. 2 Then he killed James the brother of John with the sword. 3 And because he saw that it pleased the Jews, he proceeded further to seize Peter also. Now it was during the Days of Unleavened Bread. 4 So when he had arrested him, he put him in prison, and delivered him to four squads of soldiers to keep him, intending to bring him before the people after Passover.
Peter Freed from Prison
5 Peter was therefore kept in prison, but constant prayer was offered to God for him by the church. 6 And when Herod was about to bring him out, that night Peter was sleeping, bound with two chains between two soldiers; and the guards before the door were keeping the prison. 7 Now behold, an angel of the Lord stood by him, and a light shone in the prison; and he struck Peter on the side and raised him up, saying, "Arise quickly!" And his chains fell off his hands. 8 Then the angel said to him, "Gird yourself and tie on your sandals"; and so he did. And he said to him, "Put on your garment and follow me." 9 So he went out and followed him, and did not know that what was done by the angel was real, but thought he was seeing a vision. 10 When they were past the first and the second guard posts, they came to the iron gate that leads to the city, which opened to them of its own accord; and they went out and went down one street, and immediately the angel departed from him.
11 And when Peter had come to himself, he said, "Now I know for certain that the Lord has sent His angel, and has delivered me from the hand of Herod and from all the expectation of the Jewish people."
John 8:31-42
The Truth Shall Make You Free
31 Then Jesus said to those Jews who believed Him, "If you abide in My word, you are My disciples indeed. 32 And you shall know the truth, and the truth shall make you free."
33 They answered Him, "We are Abraham's descendants, and have never been in bondage to anyone. How can You say, 'You will be made free'?"
34 Jesus answered them, "Most assuredly, I say to you, whoever commits sin is a slave of sin. 35 And a slave does not abide in the house forever, but a son abides forever. 36 Therefore if the Son makes you free, you shall be free indeed.
Abraham's Seed and Satan's
37 "I know that you are Abraham's descendants, but you seek to kill Me, because My word has no place in you. 38 I speak what I have seen with My Father, and you do what you have seen with your father."
39 They answered and said to Him, "Abraham is our father."
Jesus said to them, "If you were Abraham's children, you would do the works of Abraham. 40 But now you seek to kill Me, a Man who has told you the truth which I heard from God. Abraham did not do this. 41 You do the deeds of your father."
Then they said to Him, "We were not born of fornication; we have one Father—God."
42 Jesus said to them, "If God were your Father, you would love Me, for I proceeded forth and came from God; nor have I come of Myself, but He sent Me.