The Church, like a forest, provides needed oxygen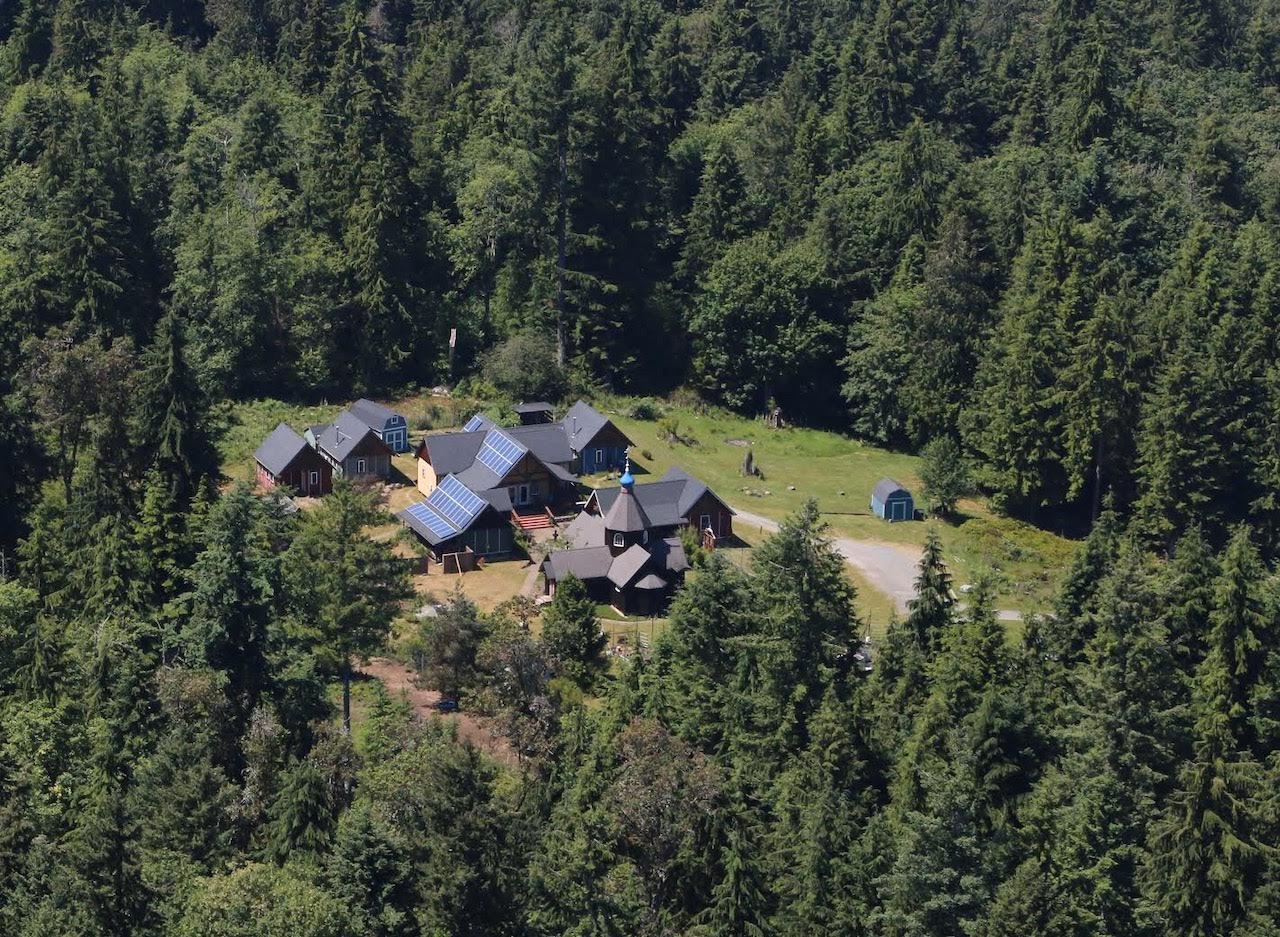 Growing up in Northern Idaho, I was surrounded by mountains and forests. I don't remember a time when forests did not tug at my heart and fill my imagination with thoughts of adventure. As a small child my parents took my brother Dwayne, and me, on annual camping trips to a state park on the far northeast side of Lake Pend Oreille. There my dad would make us small toy canoes, complete with sails, out of birch bark. This state park is virtually unchanged since that time, and I try to visit the campground every summer, when I go bass fishing with my brother.
As a high school student I regularly went hiking in the mountains around Sandpoint, Idaho, together with my best friend (now a professor of theology and philosophy in Scotland). Jim and I would climb to the highest point of a given mountain, and pray together. We could understand the Prophet Moses meeting God on Mt. Sinai, for we too felt the presence of God on the mountain. To this day I feel closer to God when hiking in a forest, and the grandeur of the mountains that surround the Puget Sound inspire me, and lift up my soul.
When we first cleared the land to build the monastery, we cut down as few trees as possible, desiring as we did to have the buildings appear as though cupped like a kitten in the hands of God. We even named our forest after Saint Seraphim of Sarov, who himself sought solitude in a forest. Our forest not only provides that needed solitude, but gives us oxygen, allowing us to breath. Like the forests throughout the whole world, ours provides good air to breath, and fills our lungs with the sweet odor that only a forest can provide. Is it any wonder I consider myself a conservationist?
Monks have always had a special place in their hearts for forests. Coptic and Ethiopian monks have been known to plant trees on desert mountains whereupon monasteries have been built, and calling these places, "holy forests". Russian monks sought their solitude in the Northern Thebaid, forests that became their desert.
For me, forests and mountains have always been associated with prayer. My first chapel was at the end of a hidden trail, in a forest that was just a short walk down the beach from our home on Lake Pond Oreille. I'd constructed a small altar out of driftwood, and nailed a cross made out of tree branches on a tree behind the altar. When in college, my first encounter with an icon took place during the very summer I'd visited the Redwood Forest of Northern California, for the first time.
Our temples are like forests in many ways. When we enter into an Orthodox temple we are encompassed in the living presence of God, and our spiritual lungs are filled. It is oxygen for the soul that we breath in, and the forest that surrounds us is none other than the cloud of witnesses, the saints, who join us in worship before the Throne of God. The oxygen we breath in is God's Grace that flows out to all who would seek the safety and sanctuary that awaits us in God's Holy Temple.
With love in Christ,
Abbot Tryphon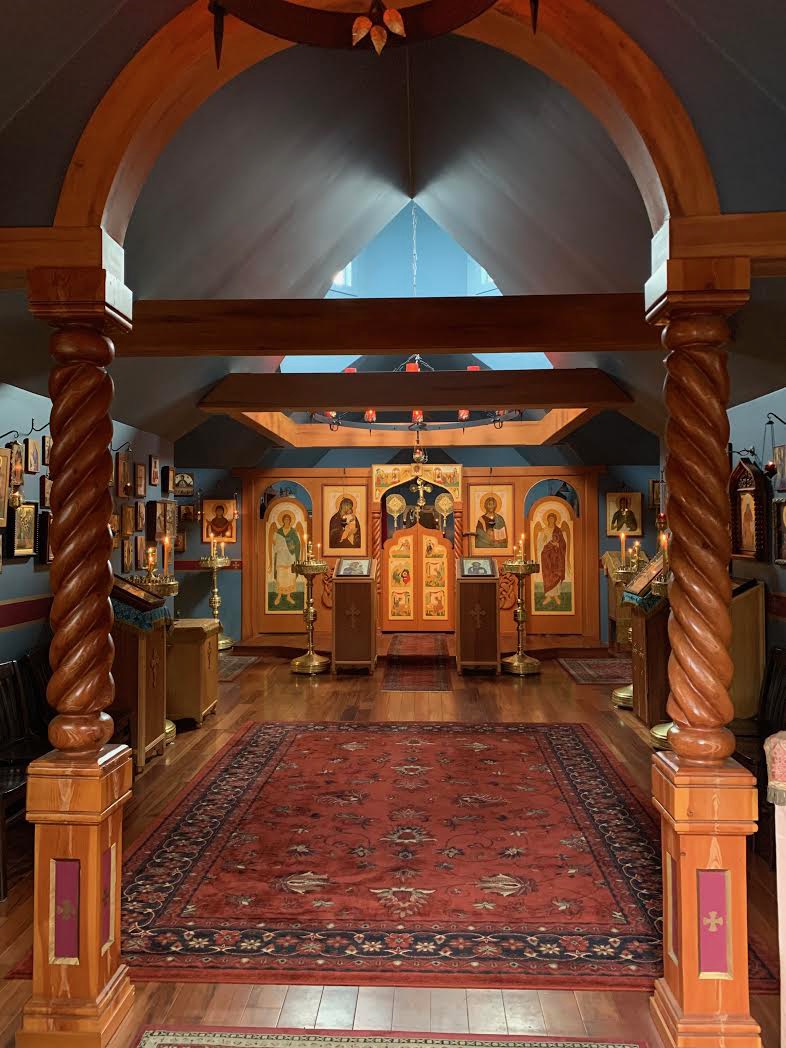 Saturday May 23, 2020 / May 10, 2020
Fifth Week of Pascha. Tone four.
Apostle Simon the Zealot (1st. c.).
St. Simon, bishop of Vladimir and Suzdal (Kiev Caves) (1226).
Martyrs Philadelphus, Cyprian, Alphaeus, Onesimus, Erasmus, and 14 others, in Sicily (251).
Martyr Hesychius of Antioch (4th c.).
Venerable Isidora the Fool of Tabenna (Egypt) (365).
Blessed Thais (Taisia) of Egypt (5th c.).
Blessed Simon of Yurievits and Zharki, fool-for-Christ (1584).
Icon of the Mother of God "Kiev-Bratsk" (1654).
Venerable Laurence, monk, of Egypt (6th c.). Venerable Dionisius of Radonezh (14-15th c.).
Translation of relics (1670) of Martyr Basil of Mangazea (Siberia) (1602).
St. Synesius of Irkutsk, friend of St. Sophronius (1787).
St. Conleth, hermit and bishop of Kildare (520) (Celtic & British).
The Scripture Readings
John 21:15-25
Jesus Restores Peter
15 So when they had eaten breakfast, Jesus said to Simon Peter, "Simon, son of Jonah, do you love Me more than these?"
He said to Him, "Yes, Lord; You know that I love You."
He said to him, "Feed My lambs."
16 He said to him again a second time, "Simon, son of Jonah, do you love Me?"
He said to Him, "Yes, Lord; You know that I love You."
He said to him, "Tend My sheep."
17 He said to him the third time, "Simon, son of Jonah, do you love Me?" Peter was grieved because He said to him the third time, "Do you love Me?"
And he said to Him, "Lord, You know all things; You know that I love You."
Jesus said to him, "Feed My sheep. 18 Most assuredly, I say to you, when you were younger, you girded yourself and walked where you wished; but when you are old, you will stretch out your hands, and another will gird you and carry you where you do not wish."19 This He spoke, signifying by what death he would glorify God. And when He had spoken this, He said to him, "Follow Me."
The Beloved Disciple and His Book
20 Then Peter, turning around, saw the disciple whom Jesus loved following, who also had leaned on His breast at the supper, and said, "Lord, who is the one who betrays You?" 21 Peter, seeing him, said to Jesus, "But Lord, what about this man?"
22 Jesus said to him, "If I will that he remain till I come, what is that to you? You follow Me."
23 Then this saying went out among the brethren that this disciple would not die. Yet Jesus did not say to him that he would not die, but, "If I will that he remain till I come, what is that to you?"
24 This is the disciple who testifies of these things, and wrote these things; and we know that his testimony is true.
25 And there are also many other things that Jesus did, which if they were written one by one, I suppose that even the world itself could not contain the books that would be written. Amen.
Acts 15:35-41
35 Paul and Barnabas also remained in Antioch, teaching and preaching the word of the Lord, with many others also.
Division over John Mark
36 Then after some days Paul said to Barnabas, "Let us now go back and visit our brethren in every city where we have preached the word of the Lord, and see how they are doing." 37 Now Barnabas was determined to take with them John called Mark. 38 But Paul insisted that they should not take with them the one who had departed from them in Pamphylia, and had not gone with them to the work. 39 Then the contention became so sharp that they parted from one another. And so Barnabas took Mark and sailed to Cyprus; 40 but Paul chose Silas and departed, being commended by the brethren to the grace of God. 41 And he went through Syria and Cilicia, strengthening the churches.
John 10:27-38
27 My sheep hear My voice, and I know them, and they follow Me. 28 And I give them eternal life, and they shall never perish; neither shall anyone snatch them out of My hand. 29 My Father, who has given them to Me, is greater than all; and no one is able to snatch them out of My Father's hand. 30 I and My Father are one."
Renewed Efforts to Stone Jesus
31 Then the Jews took up stones again to stone Him. 32 Jesus answered them, "Many good works I have shown you from My Father. For which of those works do you stone Me?"
33 The Jews answered Him, saying, "For a good work we do not stone You, but for blasphemy, and because You, being a Man, make Yourself God."
34 Jesus answered them, "Is it not written in your law, 'I said, "You are gods" '? 35 If He called them gods, to whom the word of God came (and the Scripture cannot be broken), 36 do you say of Him whom the Father sanctified and sent into the world, 'You are blaspheming,' because I said, 'I am the Son of God'? 37 If I do not do the works of My Father, do not believe Me; 38 but if I do, though you do not believe Me, believe the works, that you may know and believe that the Father is in Me, and I in Him."