A priest serves only with the blessing of his bishop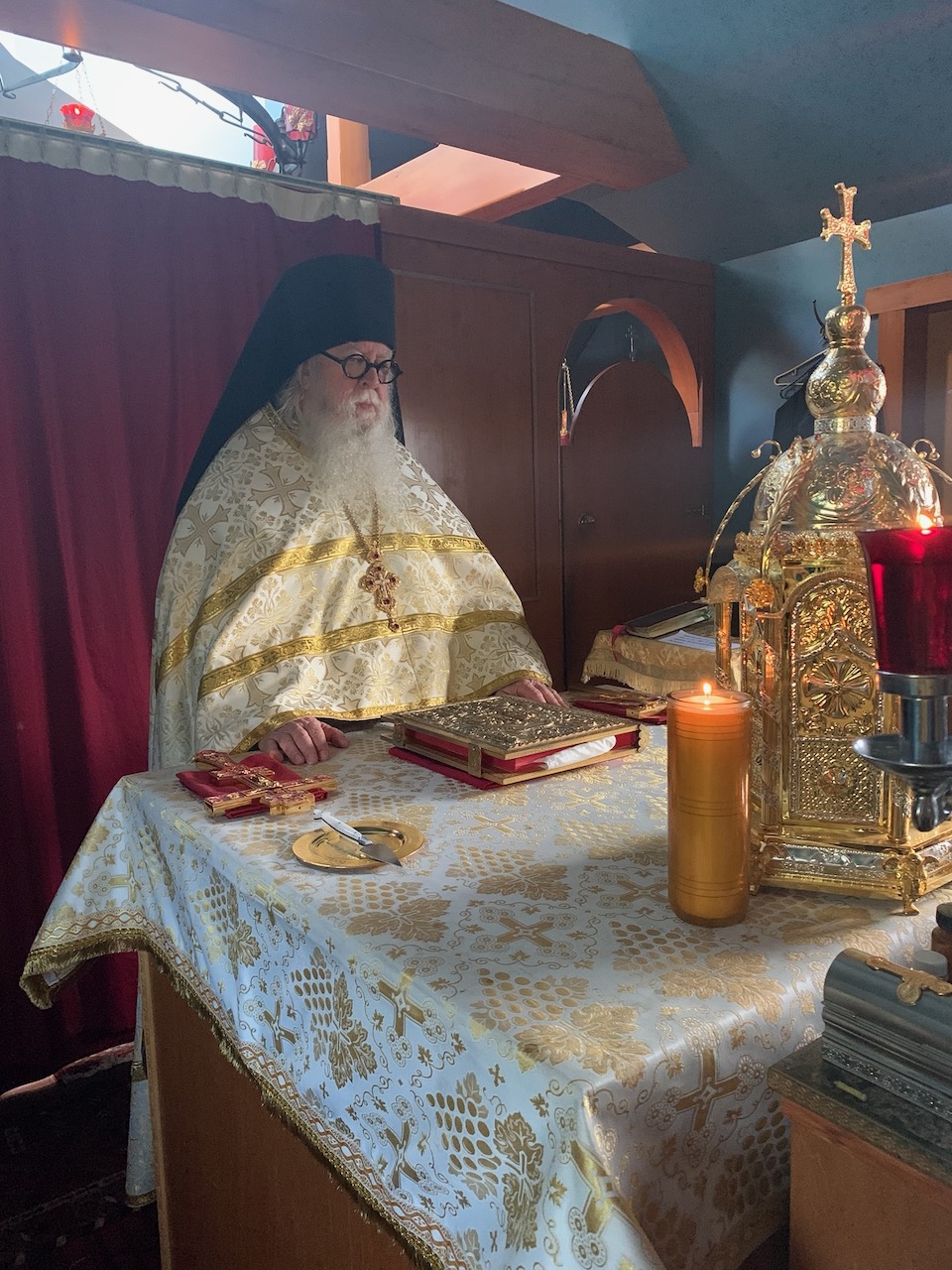 The bishop is always the head of his diocese, and no Orthodox priest should ever dare to presume to serve within the diocese without the blessing of his bishop. A priest must always seek the blessing of his bishop before serving in any capacity within the diocese. This includes celebrating the Divine Liturgy in a parish other than his own, unless first getting the blessing of the bishop.
If a priest is asked to concelebrate in a parish or monastery within the canonical boundary of another diocese, or in a jurisdiction other than his own, he must first seek the blessing of not only his own bishop, but the blessing of the bishop who rules over the other diocese.
It is also imperative for good Church order that a priest hear the confession of a visitor only if the penitent has first received a blessing from their own priest to have him hear their confession. This preserves the integrity of the Mystery of Confession, protecting the penitent  from hiding sins their own priest is aware of, and thus receiving the Holy Mysteries unworthily.
Even outside the Orthodox Church there is a hard and fast rule governing the service of Police and Fire Chaplains. A chaplain must never self deploy, no matter the circumstances. There are many times I've wanted to offer my assistance and council, but unless I've been called by the lead officer or firefighter, I cannot assume the right to enter into a scene. Chaplains are not even permitted to openly say a prayer for someone without first receiving the person's permission.
None of this is always easy, for many of we priests serve the Church in ministry because we love people. I am reminded of the time I was asked to host a dinner put on by my dear friends, Nick and Nadine Buick. The Consul General of the Russian Federation and his wife had invited me to dinner in their home in San Francisco. Nadine thought it would be good for me, in turn, to host them in the Buick's home. Following the meal, we walked the Consul General and his wife to their car, parked out in front of the Buick's home. When I noticed that neither of them was putting on their seatbelts, I called their attention to a law that required them to do so. When Vladimir pointed out that they had diplomatic plates on their car, and therefore did not have to follow the law, I pulled out my sheriff's chaplain's badge, and stood in front of their vehicle, letting them know I would not move until I saw those seatbelts around them.
Not five minutes later, Nadine received a call from Tatiana, informing us they'd just been broadsided at a nearby intersection by two young men who'd run a red light. We immediately drove to the site, and getting out of Nadine's car, I held my badge in the air as I walked across the street. When I arrived at the accident scene, I asked to speak to the officer in charge, telling him that I was aware a chaplain must never self-deploy, but that I'd just had dinner with the couple, and wanted to offer my assistance. I was informed by the lead medic that Tatiana would likely not have survived the impact, had she not been wearing the seatbelt. Early the next morning I received two text messages on my phone, one from the police lieutenant, and another from the ranking firefighter, both thanking me for stepping up as "a San Francisco Police and Fire Chaplain".
There is always room for a priest to follow his heart, for bottom line, we must be open to the movement of the Holy Spirit. Love and charity must always be front and center in priestly ministry. I must also confess that we priests are only human, and too often we make decisions that we live to regret. We, like all Christains, must be prepared to ask for forgiveness, both from the Lord, and those whom we've failed. I am grieved when recounting the number of times I've failed in my priestly ministry, and can only resolve to learn from past mistakes, and not repeat them.
Finally, we priests must never forget the power of prayer, knowing God does not need us to do formal liturgical prayers over someone, as though they'd be deprived of the help they need without them. When driving past an auto accident, or seeing someone in distress, we must never assume our prayers are not of value. The Lord hears our prayers, and our intercessory prayers for someone in need will be heard by the Lord Jesus Christ, Who is always quick to come to the aid of those in need. If I as a priest keep my focus on Christ, I may even become a true servant of the Lord, and perhaps even become a good priest.
With love in Christ,
Abbot Tryphon
It is with a sorrowful heart, but confident in the mercies of the Lord whose Ascension we celebrated on Thursday, that I confirm news received from His Eminence Archbishop Kyrill of San Francisco, of the departure unto God of the long-serving Vicar of the German Diocese, His Eminence Archbishop Agapit of Stuttgart. Archbishop Agapit, whose health had long been frail, suffering in particular from a weak heart, reposed in the Lord on the morning of the Feast of the Lord's Ascension. May his memory be eternal.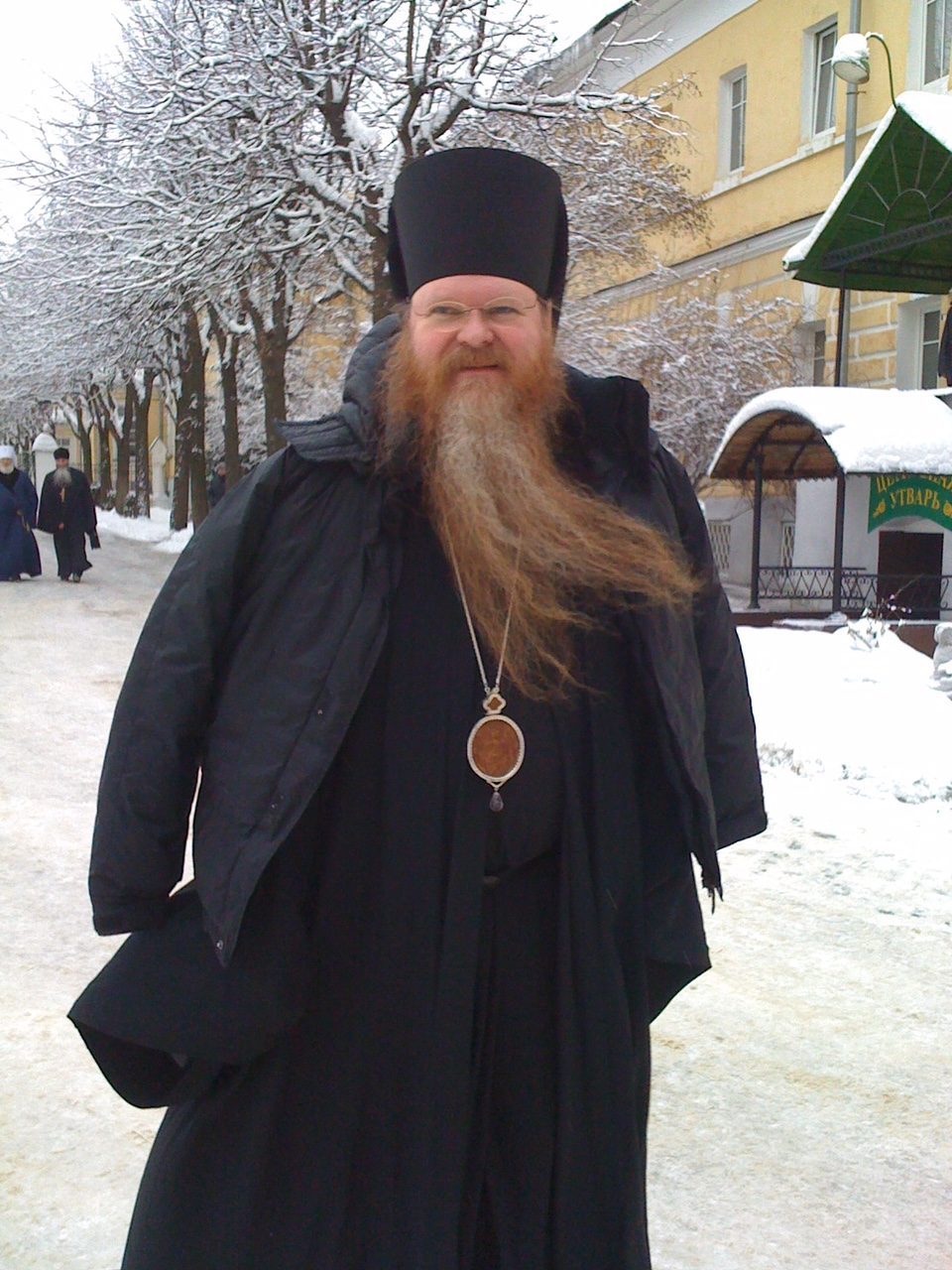 Friday May 29, 2020 / May 16, 2020
Afterfeast of the Ascension. Tone five.
Fast. Fish Allowed
Venerable Theodore the Sanctified (368), disciple of St. Pachomius the Great.
Translation of the relics (1545) of Venerable Ephraim, abbot of Perekom (1492).
St. Matthew, Hieromonk of Yaransk in Vyatka (1927).
Venerables Cassian (1537) and Laurence (1548), abbots of Komel (Vologda).
St. Alexander, archbishop of Jerusalem (3rd c.).
Martyrs Vitus, Modestus and Crescentia at Lucania (303).
Blessed child Musa of Rome (5th c.).
Monk-martyrs of the community of St. Sava the Sanctified (610).
St. George II, bishop of Mitylene (842).
Martyr Vukasin of Serbia (1943).
Martyr Abdiesus, bishop, and companions in Persia (418).
St. Nicholas Mystikos, patriarch of Constantinople (930) (Greek).
New Martyr Nicholas of Metsovo, whose relics are at Meteora (1617) (Greek).
Martyrs Vitus, Modestus, and Crescentia at Lucania (303).
Venerable Brendan the Voyager, abbot of Clonfert (577) (Celtic & British).
Martyr Peter of Blachernae (Greek).
St. Euphemia near Neaorion (Greek).
Hieromartyr Theodore of Vrsac in Banat, Serbia (1595).
St. Carantoc of Carhampton.
The Scripture Readings
Acts 19:1-8
Paul at Ephesus
19 And it happened, while Apollos was at Corinth, that Paul, having passed through the upper regions, came to Ephesus. And finding some disciples 2 he said to them, "Did you receive the Holy Spirit when you believed?"
So they said to him, "We have not so much as heard whether there is a Holy Spirit."
3 And he said to them, "Into what then were you baptized?"
So they said, "Into John's baptism."
4 Then Paul said, "John indeed baptized with a baptism of repentance, saying to the people that they should believe on Him who would come after him, that is, on Christ Jesus."
5 When they heard this, they were baptized in the name of the Lord Jesus. 6 And when Paul had laid hands on them, the Holy Spirit came upon them, and they spoke with tongues and prophesied. 7 Now the men were about twelve in all.
8 And he went into the synagogue and spoke boldly for three months, reasoning and persuading concerning the things of the kingdom of God.
John 14:1-11
The Way, the Truth, and the Life
14 "Let not your heart be troubled; you believe in God, believe also in Me. 2 In My Father's house are many mansions; if it were not so, I would have told you. I go to prepare a place for you. 3 And if I go and prepare a place for you, I will come again and receive you to Myself; that where I am, there you may be also. 4 And where I go you know, and the way you know."
5 Thomas said to Him, "Lord, we do not know where You are going, and how can we know the way?"
6 Jesus said to him, "I am the way, the truth, and the life. No one comes to the Father except through Me.
The Father Revealed
7 "If you had known Me, you would have known My Father also; and from now on you know Him and have seen Him."
8 Philip said to Him, "Lord, show us the Father, and it is sufficient for us."
9 Jesus said to him, "Have I been with you so long, and yet you have not known Me, Philip? He who has seen Me has seen the Father; so how can you say, 'Show us the Father'? 10 Do you not believe that I am in the Father, and the Father in Me? The words that I speak to you I do not speak on My own authority; but the Father who dwells in Me does the works. 11 Believe Me that I am in the Father and the Father in Me, or else believe Me for the sake of the works themselves.