Why is God allowing this pandemic?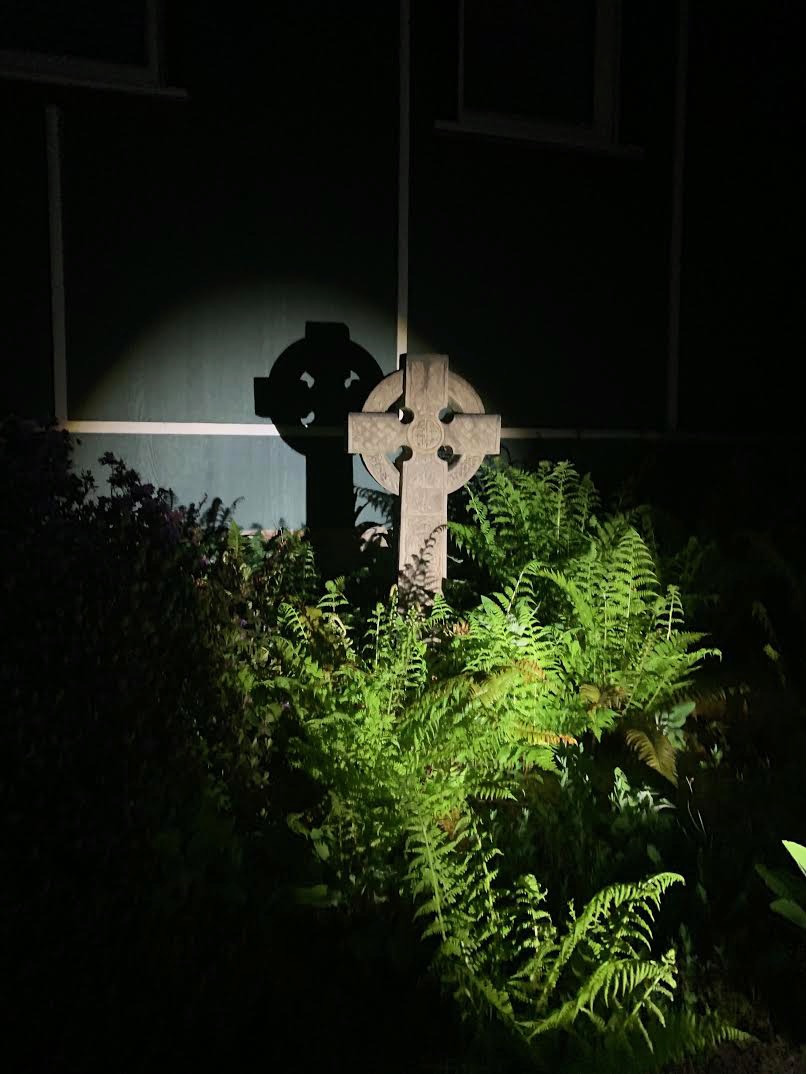 Saint Paisios of the Mount Athos said, "So in every test, let us say, 'Thank you, my God, because this was needed for my salvation.'" This is because a person has salvation not only by his good deeds, but also by his patient suffering of various griefs, illnesses, misfortunes, and failures (Luke 16:19-31, Mark 8:31-38, Romans 6:3-11, Hebrews 12:1-3, and Galatians 6:14).
Jesus Christ gives us the power which is needed for transformation, and prepares us to live with a strength under the most difficult conditions, preparing us for the peace that is eternal. History is filled with periods of trial and tribulation, but we've always come out stronger in the end, and we will come out of this pandemic as well.
Without suffering, we can not join ourselves to the cross, and when we do take up our cross in suffering, it is with our Co-Suffering Saviour. Sickness and suffering are not given to us by a wrathful and punitive God because we have sinned, but rather allowed by this loving God who co-suffers with us. It is Western juridical misconceptions concerning sin which has tended to distort a proper recognition of suffering and its connection to sin.
Our world has been in a bad place for a very long time, with priorities for most people, and their nations, centered on the acquisition of wealth and comfort. Western Europe has long  abandoned her Christian roots, as has America. In these latter times, is it any wonder a pandemic that has closed down the world's economy, and forced millions to be sequestered in their homes, is being allowed by God as a wakeup call to all of us?
As hard as it is, we must use this difficult time to look inward, and take a very serious look at ourselves, and the direction we have been taking. Now is the time we need to refocus on that which is of eternal value. Our children need their parents to refocus the family on Christ, putting aside everything else. Even as individuals, we need to enter into that silent place, perhaps with the aid of the Jesus Prayer, and find the true peace "that passes understanding".
The Church's history is filled with times like these, where, even during terrible persecutions, Christians found solace in their walk with Jesus Christ. Our Co-Suffering Saviour is not abandoning us, but rather, joining Himself with our suffering. We will all get through this period of pandemic, together with the extreme economic hardship that has befallen the world, and return, collectively, to being of Christ. In eternity, it is not about being an American, a Russian, or a Brit, it is about being citizens of the Kingdom of God.
With love in Christ,
Abbot Tryphon
Sunday May 3, 2020 / April 20, 2020
Third Sunday of Pascha: The Myrrh-bearing Women. Tone two.
Sts. Myrrh-Bearing Women, righteous Joseph of Arimathea and Nicodemus (celebration on the 3rd Sunday of Pascha).
Right-believing Tamara, Queen of Georgia (movable holiday on the Sunday of Myrrh-Bearing Women).
Sts. Mary and Martha, sisters of St. Lazarus (1st c.) (movable holiday on the Sunday of Myrrh-Bearing Women).
All Saints of Thessalonica (celebration on the 3rd Sunday of Pascha) (Greek).
New Hieromartyr Seraphim, archbishop of Phanarion and Neochorion (celebration on the 3rd Sunday of Pascha) (Greek).
New Monk-martyr Elias (Ardunis) of Mt. Athos and Kalamata (1688) (celebration on the 3rd Sunday of Pascha) (Greek).
New Martyr Demetrius of Peloponnesus (1803) (celebration on the 3rd Sunday of Pascha) (Greek).
Venerable Theodore Trichinas ("the Hair-shirt Wearer"), hermit near Constantinople (400).
New Hieromartyr Theodosius, bishop of Kolomensk (1937).
Translation of the relics (1991) of St. Nicholas (Velimirovich) of Ochrid and Zhicha (1956) from America to Serbia.
Venerable Alexander (Oshevensky), abbot, near Onega Lake (1479).
Child-martyr Gabriel of Slutsk (Poland) (1690).
Sts. Gregory (593) and Anastasius (599), Patriarchs of Antioch.
Venerable Anastasius, abbot of Sinai (685).
St. Nicholas (Velimirovich), bishop of Ochrid and Zhicha, Serbia (1956) (Serbia).
"Cyprus" (392) and "Keepiazh" Icons of the Mother of God.
Venerables Athanasius (1380) and Ioasaph (1423) of Meteora, abbots.
Apostle Zacchaeus, bishop of Caesarea (1st c.).
Sts. Betran and Theotimus I, bishop of Tomis in Scythia Minor (410) (Romania).
St. Caedwalla, king of the West Saxons (689) (Celtic & British).
Blessed Anastasius I (599), patriarch of Antioch.
Hieromartyr Anastasius II, patriarch of Antioch (610).
The Scripture Readings
Mark 16:9-20
Mary Magdalene Sees the Risen Lord
9 Now when He rose early on the first day of the week, He appeared first to Mary Magdalene, out of whom He had cast seven demons. 10 She went and told those who had been with Him, as they mourned and wept. 11 And when they heard that He was alive and had been seen by her, they did not believe.
Jesus Appears to Two Disciples
12 After that, He appeared in another form to two of them as they walked and went into the country. 13 And they went and told it to the rest, but they did not believe them either.
The Great Commission
14 Later He appeared to the eleven as they sat at the table; and He rebuked their unbelief and hardness of heart, because they did not believe those who had seen Him after He had risen. 15 And He said to them, "Go into all the world and preach the gospel to every creature. 16 He who believes and is baptized will be saved; but he who does not believe will be condemned. 17 And these signs will follow those who believe: In My name they will cast out demons; they will speak with new tongues; 18 they will take up serpents; and if they drink anything deadly, it will by no means hurt them; they will lay hands on the sick, and they will recover."
Christ Ascends to God's Right Hand
19 So then, after the Lord had spoken to them, He was received up into heaven, and sat down at the right hand of God. 20 And they went out and preached everywhere, the Lord working with them and confirming the word through the accompanying signs. Amen.
Acts 6:1-7
Seven Chosen to Serve
6 Now in those days, when the number of the disciples was multiplying, there arose a complaint against the Hebrews by the Hellenists, because their widows were neglected in the daily distribution. 2 Then the twelve summoned the multitude of the disciples and said, "It is not desirable that we should leave the word of God and serve tables. 3 Therefore, brethren, seek out from among you seven men of good reputation, full of the Holy Spirit and wisdom, whom we may appoint over this business; 4 but we will give ourselves continually to prayer and to the ministry of the word."
5 And the saying pleased the whole multitude. And they chose Stephen, a man full of faith and the Holy Spirit, and Philip, Prochorus, Nicanor, Timon, Parmenas, and Nicolas, a proselyte from Antioch, 6 whom they set before the apostles; and when they had prayed, they laid hands on them.
7 Then the word of God spread, and the number of the disciples multiplied greatly in Jerusalem, and a great many of the priests were obedient to the faith.