The essential element for a salvific union of two people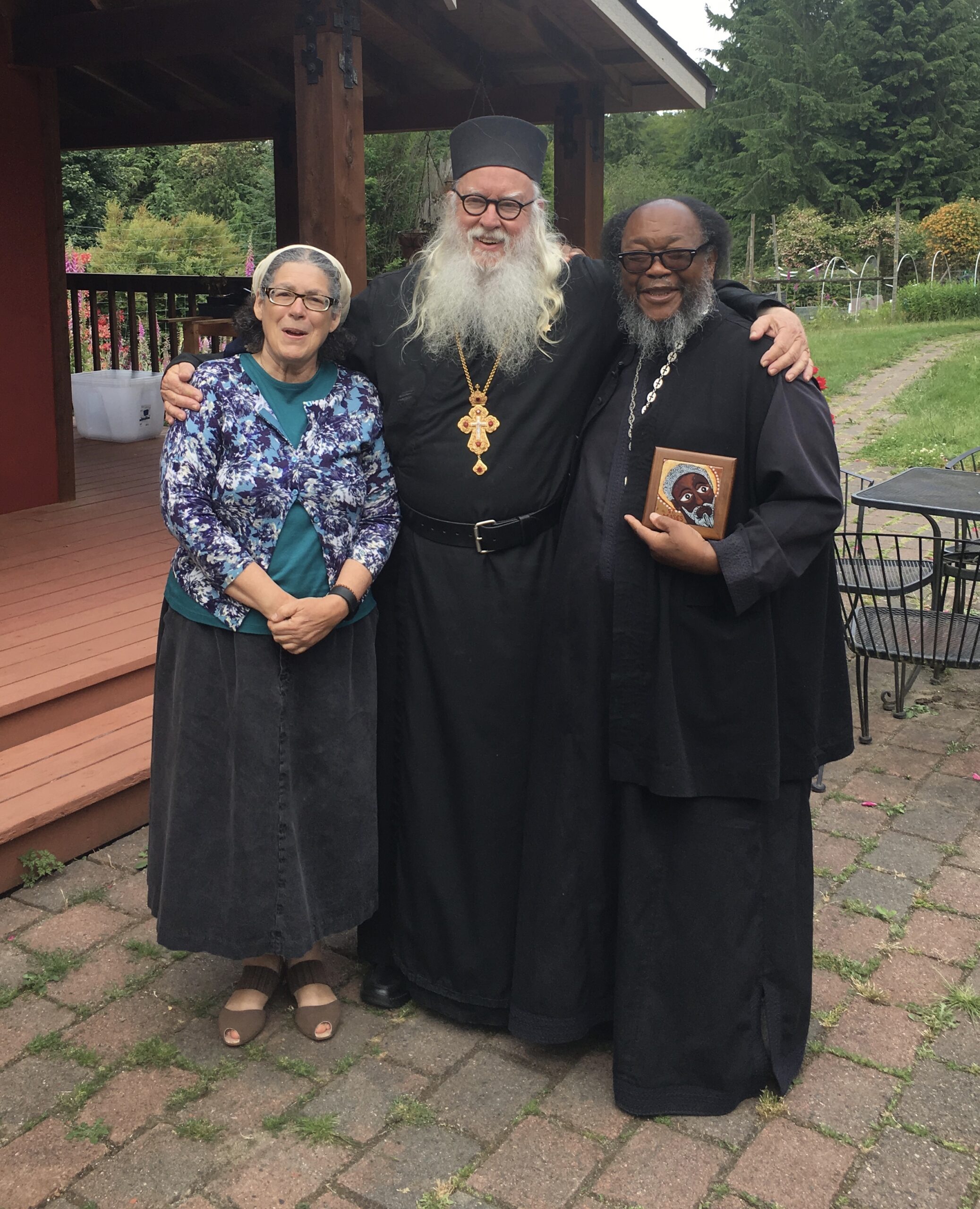 The western world has seen a terrible downward trend in the number of couples choosing to get married. Of those couples who do, almost fifty percent of their marriages end in divorce. Those marriages that do last, see only a tiny fraction produce more than one or two children. Many couples choose to limit the number of children, or have no children at all, because they want a more economically satisfying life and see children as an obstacle to a comfortable lifestyle. This is in absolute opposition to the views held by our ancestors.
Seattle has been designated as one of the loneliest cities in the United States, and many believe this is directly related to the fact that this great city has the lowest number of children outside of San Francisco. Since couples who have children tend to get involved in local schools and churches, in their desire to support their children, couples without children have fewer options, from the start, where they can cultivate friendships with other couples.
If the social life of a couple is centered around the workplace, or the nightlife, a major source of support for marriage is undermined. Bars, nightclubs, and the workplace, hardly cultivate the support of marriages. Whereas, involvement with other committed parents in the Parent Teacher Student Association, and active participation in parishes, bring people together for the common good of children. These two institutions have a long history of supporting couples in committed relationships.
The central problem to the institution of marriage is directly related to an increasingly secularized society that does not value the traditional, biblical way of life. Couples, at an alarming rate, start out their relationships in an intimate manner. Sexual intercourse before marriage is seen as an essential component of their relationship. The idea of saving themselves for the marriage bed, seems old fashioned, and outdated.
Living together before marriage dooms the relationship from the beginning because both the man and the woman are focusing on their own needs, to the exclusion of the "union". Such relationships are based on personal needs and not on the biblical basis for marriage, where procreation is one of the essential components that binds the couple in a love relationship that is other focused.
This approach to coupling is responsible for the declining populations of Western countries, where only Islamic marriages are producing the number of children that will guarantee the cultural survival of future generations. Western Civilization is dying out as a direct result of this sociological and religious departure from the biblical image of marriage.
It is important to remember that Christians are called to live biblically based, chaste lives, outside marriage. Marriage is about the bringing together of man and woman for the God sanctioned propagation of our species. God gives us sufficient grace to live virtuous lives, and we Orthodox Christians know that salvation is not about ourselves alone, but about all of us together. Thus, a loving and supportive Christian community supports all of us on our journey into God's kingdom.
Finally, the key element that makes marriage salvific is the surrendering of self-will for the common good. The husband and wife, at the very moment the wedding crowns are placed on their heads, should be committed to being obedient to one another. The husband, although head of the household, is not his wife's boss, nor should he act as some sort of overlord. Rather, the archetype for the husband is that of Christ as the Great Bridegroom. The symbol of the crowns is not about a young prince and princess, but symbolic of the crowns of martyrdom, where the wife and husband surrender their self-will, to one another.
The couple who will experience and enjoy a long life together, are the couple whose marriage is centered in Christ, and the give and take that comes from a commitment to the welfare of each other. Just as Christ surrendered His life for the love of His Church, so the husband and wife surrender their lives to one another.
With love in Christ,
Abbot Tryphon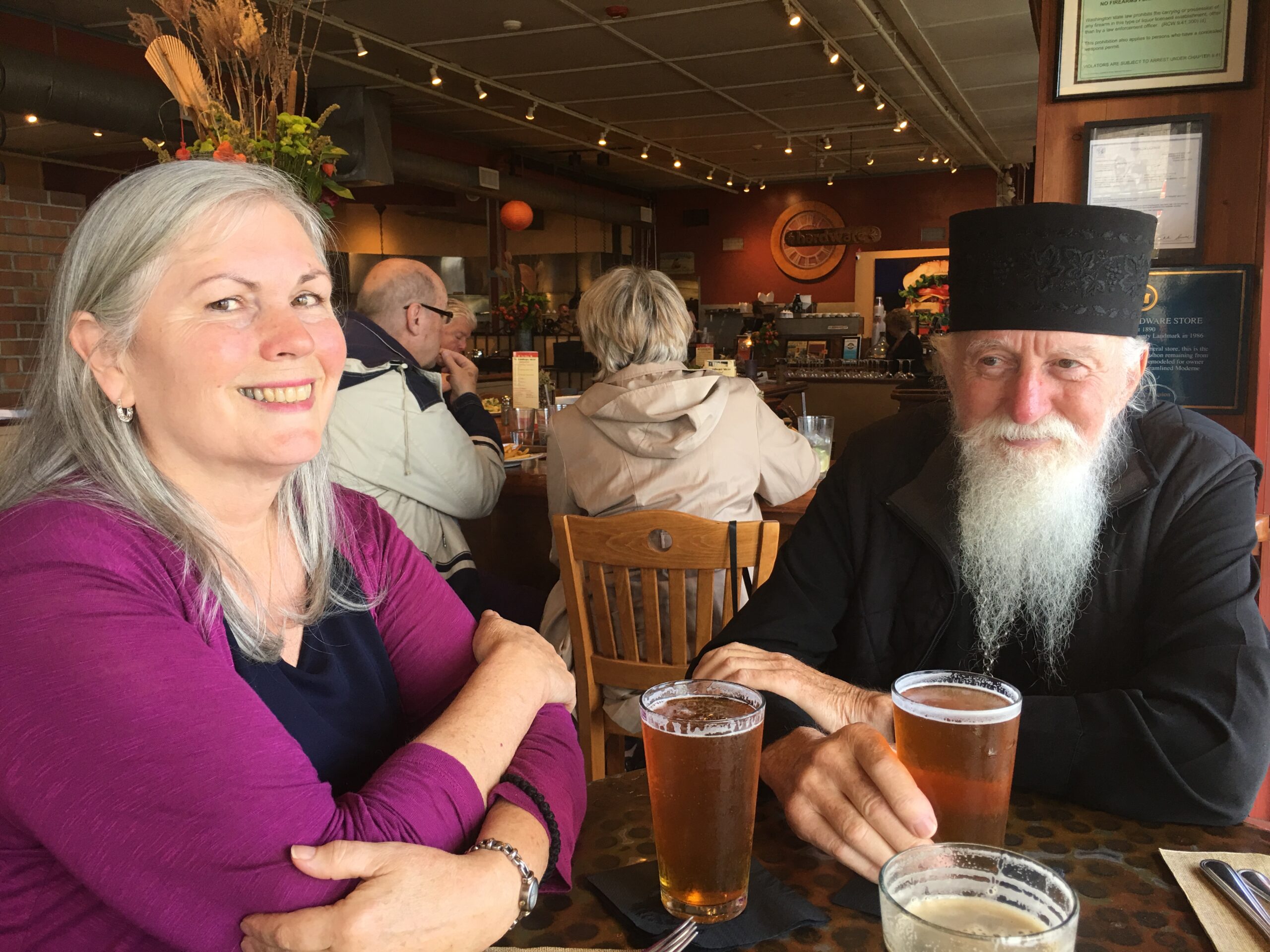 Photos: Some of my favorite couples.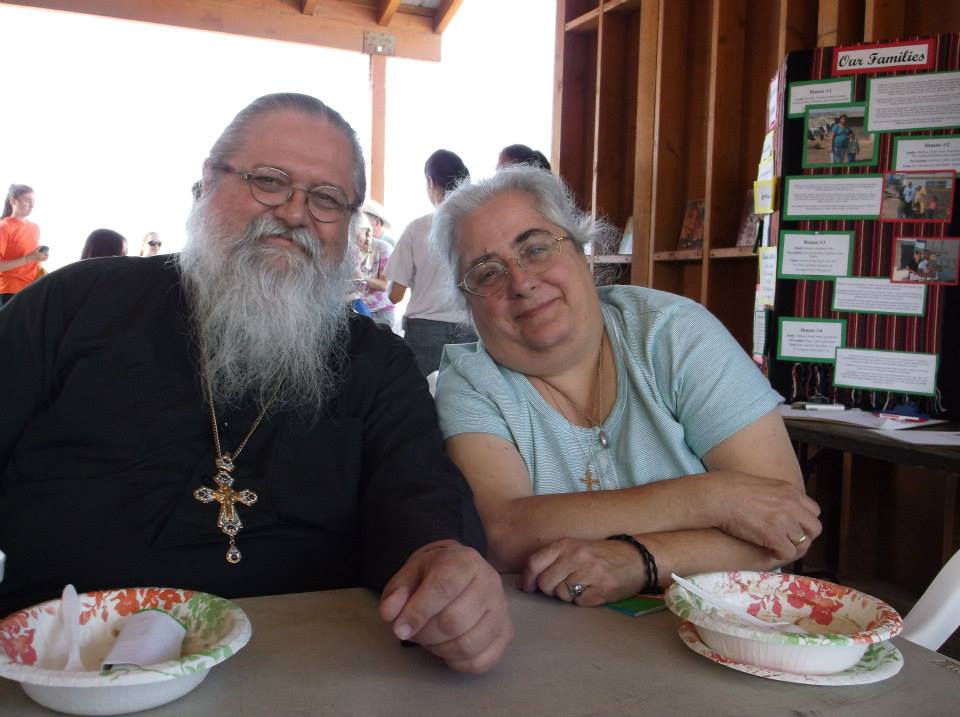 Thursday May 21, 2020 / May 8, 2020
Fifth Week of Pascha. Tone four.
Holy Apostle and Evangelist John the Theologian (98-117).
Venerable Arsenius the Great of Scetis (448).
Venerables Arsenius the Lover of Labor (14th c.) and Pimen the Ascetic (12th c.), of the Kiev Caves.
Martyrs Nicephorus (1942).
Translation of the relics (1785) of Venerable Arsenius of Novgorod, fool-for-Christ (1570).
Venerable Hierax of Egypt (5th c.).
The Monks Zosima and Adrian of Volokolamsk (15-16th c.).
St. Emilia (375), mother of Sts. Macrina, Basil the Great and Gregory of Nyssa.
Venerable Cassian, recluse and faster of the Kiev Caves (13-14th c.).
St. Macarius of Ghent, archbishop (1012) (Neth.).
St. Iduberga, foundress of Nijvel (652) (Neth.).
Commemoration of the healing of blinded Stephen by the Icon of the Most Holy Theotokos of Cassiopia.
Hiermartyrs Indract and Comp, at Shapwick.
St. Wiro, bishop of Utrecht.
St. Odger, hierodeacon, of Odilienberg.
St. Milles the Melode, monk(Greek)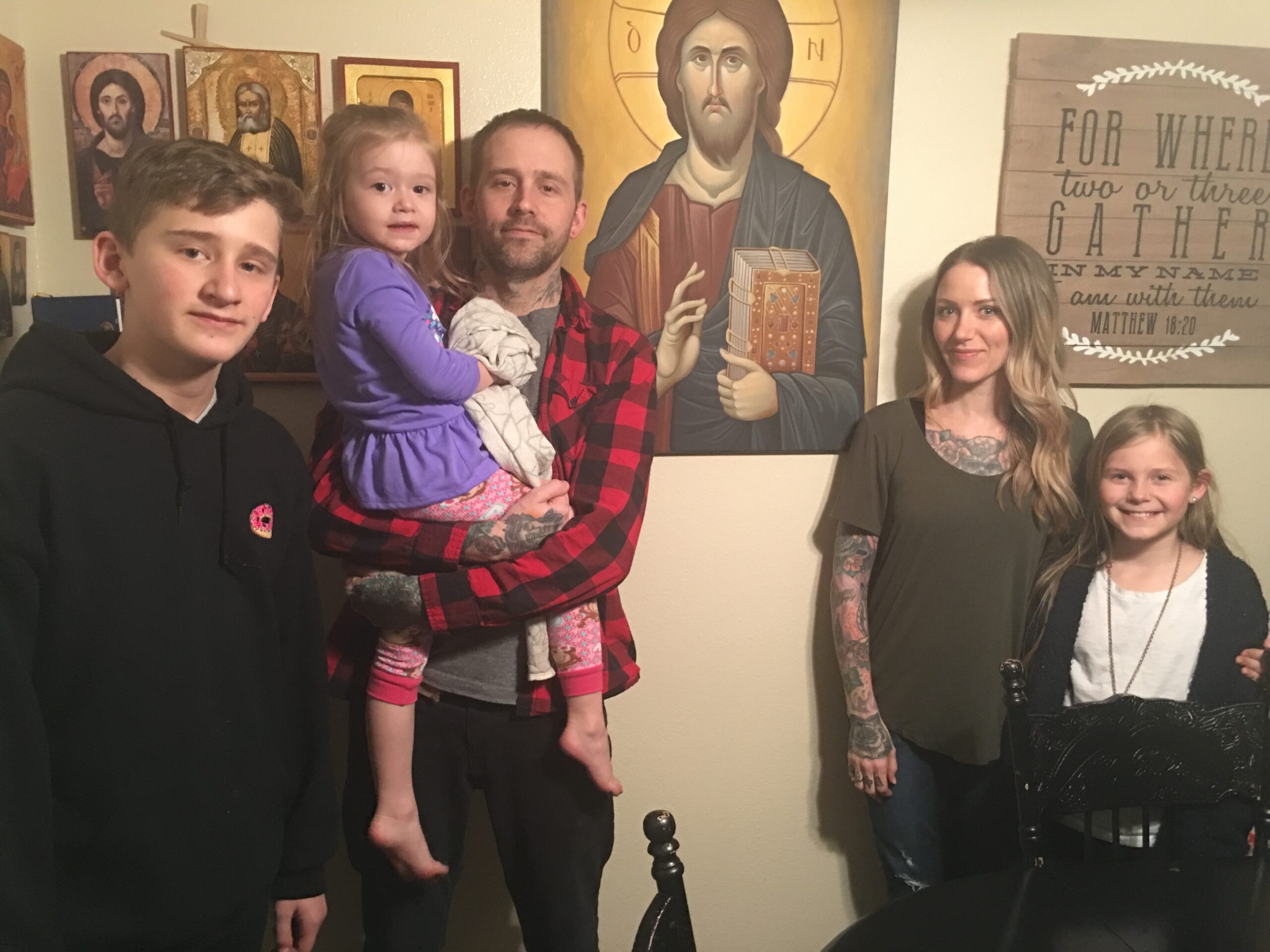 The Scripture Readings
John 21:15-25
Jesus Restores Peter
15 So when they had eaten breakfast, Jesus said to Simon Peter, "Simon, son of Jonah, do you love Me more than these?"
He said to Him, "Yes, Lord; You know that I love You."
He said to him, "Feed My lambs."
16 He said to him again a second time, "Simon, son of Jonah, do you love Me?"
He said to Him, "Yes, Lord; You know that I love You."
He said to him, "Tend My sheep."
17 He said to him the third time, "Simon, son of Jonah, do you love Me?" Peter was grieved because He said to him the third time, "Do you love Me?"
And he said to Him, "Lord, You know all things; You know that I love You."
Jesus said to him, "Feed My sheep. 18 Most assuredly, I say to you, when you were younger, you girded yourself and walked where you wished; but when you are old, you will stretch out your hands, and another will gird you and carry you where you do not wish."19 This He spoke, signifying by what death he would glorify God. And when He had spoken this, He said to him, "Follow Me."
The Beloved Disciple and His Book
20 Then Peter, turning around, saw the disciple whom Jesus loved following, who also had leaned on His breast at the supper, and said, "Lord, who is the one who betrays You?" 21 Peter, seeing him, said to Jesus, "But Lord, what about this man?"
22 Jesus said to him, "If I will that he remain till I come, what is that to you? You follow Me."
23 Then this saying went out among the brethren that this disciple would not die. Yet Jesus did not say to him that he would not die, but, "If I will that he remain till I come, what is that to you?"
24 This is the disciple who testifies of these things, and wrote these things; and we know that his testimony is true.
25 And there are also many other things that Jesus did, which if they were written one by one, I suppose that even the world itself could not contain the books that would be written. Amen.
Acts 14:20-27
20 However, when the disciples gathered around him, he rose up and went into the city. And the next day he departed with Barnabas to Derbe.
Strengthening the Converts
21 And when they had preached the gospel to that city and made many disciples, they returned to Lystra, Iconium, and Antioch, 22 strengthening the souls of the disciples, exhorting them to continue in the faith, and saying, "We must through many tribulations enter the kingdom of God." 23 So when they had appointed elders in every church, and prayed with fasting, they commended them to the Lord in whom they had believed. 24 And after they had passed through Pisidia, they came to Pamphylia. 25 Now when they had preached the word in Perga, they went down to Attalia. 26 From there they sailed to Antioch, where they had been commended to the grace of God for the work which they had completed.
27 Now when they had come and gathered the church together, they reported all that God had done with them, and that He had opened the door of faith to the Gentiles.
John 9:39-10:9
39 And Jesus said, "For judgment I have come into this world, that those who do not see may see, and that those who see may be made blind."
40 Then some of the Pharisees who were with Him heard these words, and said to Him, "Are we blind also?"
41 Jesus said to them, "If you were blind, you would have no sin; but now you say, 'We see.' Therefore your sin remains.
Jesus the True Shepherd
10 "Most assuredly, I say to you, he who does not enter the sheepfold by the door, but climbs up some other way, the same is a thief and a robber. 2 But he who enters by the door is the shepherd of the sheep. 3 To him the doorkeeper opens, and the sheep hear his voice; and he calls his own sheep by name and leads them out. 4 And when he brings out his own sheep, he goes before them; and the sheep follow him, for they know his voice. 5 Yet they will by no means follow a stranger, but will flee from him, for they do not know the voice of strangers." 6 Jesus used this illustration, but they did not understand the things which He spoke to them.
Jesus the Good Shepherd
7 Then Jesus said to them again, "Most assuredly, I say to you, I am the door of the sheep. 8 All who ever came before Me are thieves and robbers, but the sheep did not hear them. 9 I am the door. If anyone enters by Me, he will be saved, and will go in and out and find pasture.