We need godly friendships on our spiritual journey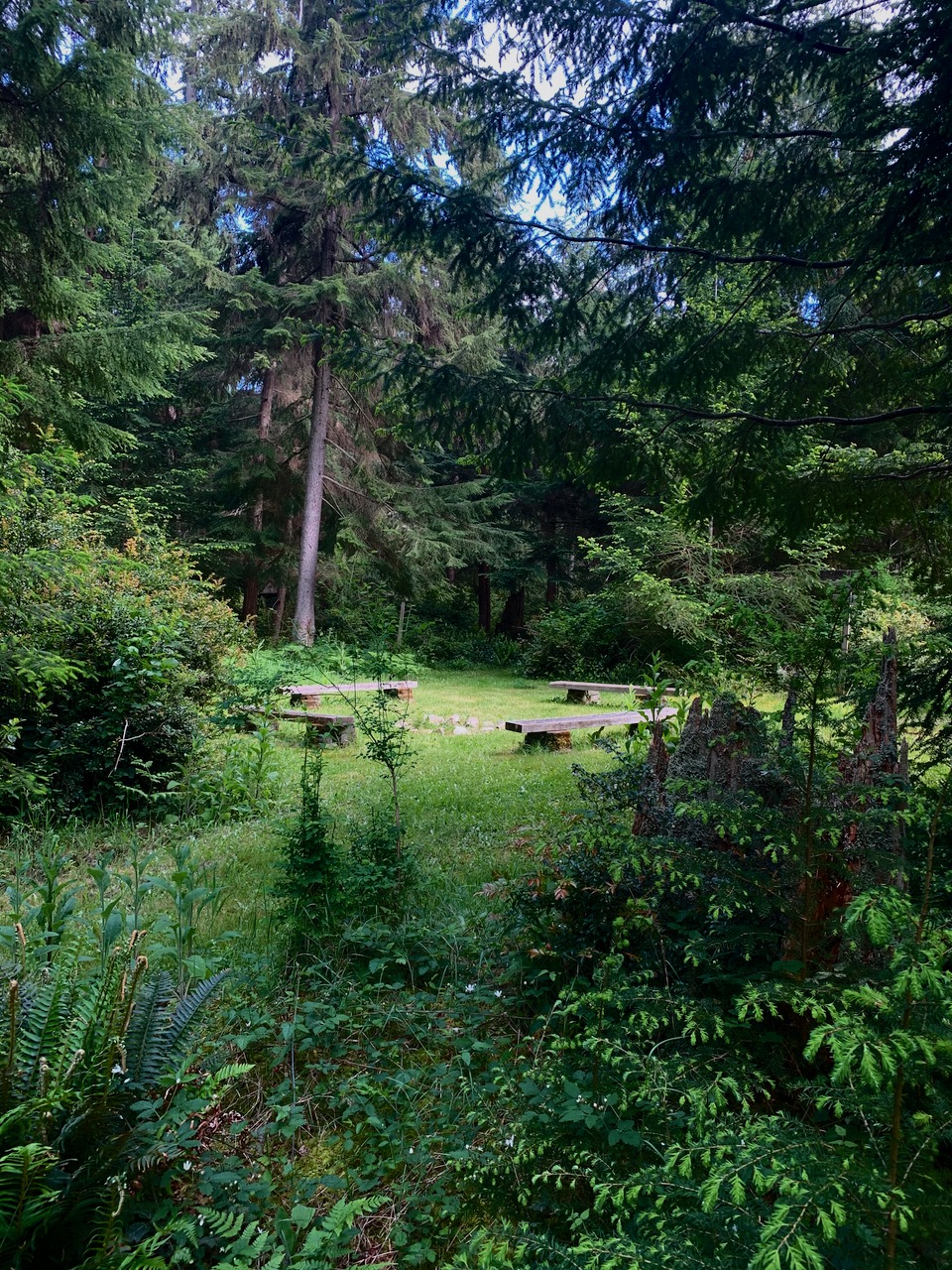 It is easy to feel trapped by our bad habits. We don't like certain behavioral patterns that have become habitual, and we feel helpless in our attempt to change. Growing as Christians is often fraught with failure, and we find ourselves stuck. Our spiritual progress feels more like a treadmill, only seemingly moving forward, yet noticing the scenery is remaining the same. Sometimes the only way to move forward is to commit to changing our environment. If we have friendships that keep us from growing, perhaps it is time to leave those friendships behind.
Back in the 1960's I hung around with a group of friends in Berkeley, California, where we'd gather in a coffee house, talking about the poetry books we were going to publish, and the novels we were going to write, but all we did was talk. One of our friends shocked the rest of us when he announced he was no longer going to come to the coffee house. He'd decided it was just a waste of time. If he was ever going to make something of himself, he had to make the break. He told us he wanted to go to medical school, and was therefore planning to put all his energy in completing his college degree with the best grades he could possibly get. We all tried to convince him that he could accomplish all of that without abandoning the coffee house scene, but he wasn't convinced. That was the last evening he'd ever join the rest of us.
His decision haunted me, for deep down I knew he was right. My life was going nowhere, and I was feeling increasingly unfulfilled, both spiritually and intellectually. Within six months I made the decision to move to Portland, Oregon, for a fresh start. Abandoning those friends was the best decision I could have made, for none of us was motivated to go beyond that little coffee house ghetto we'd created for ourselves.
Sometimes the only way to make the changes in our lives that are needed for spiritual growth is to walk away from relationships that are keeping us stuck. As Christians, it does make a difference who we hang out with. If we have friendships with individuals who are simply not interested in things of a spiritual nature, we will find ourselves wasting precious moments in our journey to God.
Having friendships with fellow Christians is the only way we can keep ourselves centered in Christ. If we want to deepen our faith, we need to spend time with people who desire the very same thing. We can build a stronger relationship with Christ by spending time with people whose values are the same. If we waste our time with people who are only pursuing worldly pleasures, we'll end our life doing the same. The time God has allotted us must not be squandered. If we keep company with people whose goals are of a spiritual nature, and whose lives are centered in Christ, our goals will be the same, and we will grow as Christians.
With love in Christ,
Abbot Tryphon
Friday May 15, 2020 / May 2, 2020
Fourth Week of Pascha. Tone three.
Fast. Fish Allowed
St. Athanasius the Great, archbishop of Alexandria (373).
Translation of the relics (1072 and 1115) of the Holy Passion-bearers Boris and Gleb of Russia, in holy baptism Romanus and David (1015).
St. Athanasius III, patriarch of Constantinople and wonderworker of Lubny (1654).
Martyrs Hesperus, Zoe, and their sons Cyriacus and Theodulus, at Attalia (2nd c.).
St. Boris-Michael, prince of Bulgaria (907).
"Putivl'sk" (1635) and "Vutivansk" Icons of the Mother of God.
St. Athanasius of Syandem and Valaam (1550).
Blessed Basil of Kadom (1848).
St. Jordan the Wonderworker (Greek).
The Scripture Readings
Acts 10:44-11:10
The Holy Spirit Falls on the Gentiles
44 While Peter was still speaking these words, the Holy Spirit fell upon all those who heard the word. 45 And those of the circumcision who believed were astonished, as many as came with Peter, because the gift of the Holy Spirit had been poured out on the Gentiles also. 46 For they heard them speak with tongues and magnify God.
Then Peter answered, 47 "Can anyone forbid water, that these should not be baptized who have received the Holy Spirit just as we have?" 48 And he commanded them to be baptized in the name of the Lord. Then they asked him to stay a few days.
Peter Defends God's Grace
11 Now the apostles and brethren who were in Judea heard that the Gentiles had also received the word of God. 2 And when Peter came up to Jerusalem, those of the circumcision contended with him, 3 saying, "You went in to uncircumcised men and ate with them!"
4 But Peter explained it to them in order from the beginning, saying: 5 "I was in the city of Joppa praying; and in a trance I saw a vision, an object descending like a great sheet, let down from heaven by four corners; and it came to me. 6 When I observed it intently and considered, I saw four-footed animals of the earth, wild beasts, creeping things, and birds of the air. 7 And I heard a voice saying to me, 'Rise, Peter; kill and eat.' 8 But I said, 'Not so, Lord! For nothing common or unclean has at any time entered my mouth.' 9 But the voice answered me again from heaven, 'What God has cleansed you must not call common.' 10 Now this was done three times, and all were drawn up again into heaven.
John 8:21-30
Jesus Predicts His Departure
21 Then Jesus said to them again, "I am going away, and you will seek Me, and will die in your sin. Where I go you cannot come."
22 So the Jews said, "Will He kill Himself, because He says, 'Where I go you cannot come'?"
23 And He said to them, "You are from beneath; I am from above. You are of this world; I am not of this world. 24 Therefore I said to you that you will die in your sins; for if you do not believe that I am He, you will die in your sins."
25 Then they said to Him, "Who are You?"
And Jesus said to them, "Just what I have been saying to you from the beginning. 26 I have many things to say and to judge concerning you, but He who sent Me is true; and I speak to the world those things which I heard from Him."
27 They did not understand that He spoke to them of the Father.
28 Then Jesus said to them, "When you lift up the Son of Man, then you will know that I am He, and that I do nothing of Myself; butas My Father taught Me, I speak these things. 29 And He who sent Me is with Me. The Father has not left Me alone, for I always do those things that please Him." 30 As He spoke these words, many believed in Him.