The role of suffering in the salvation of humankind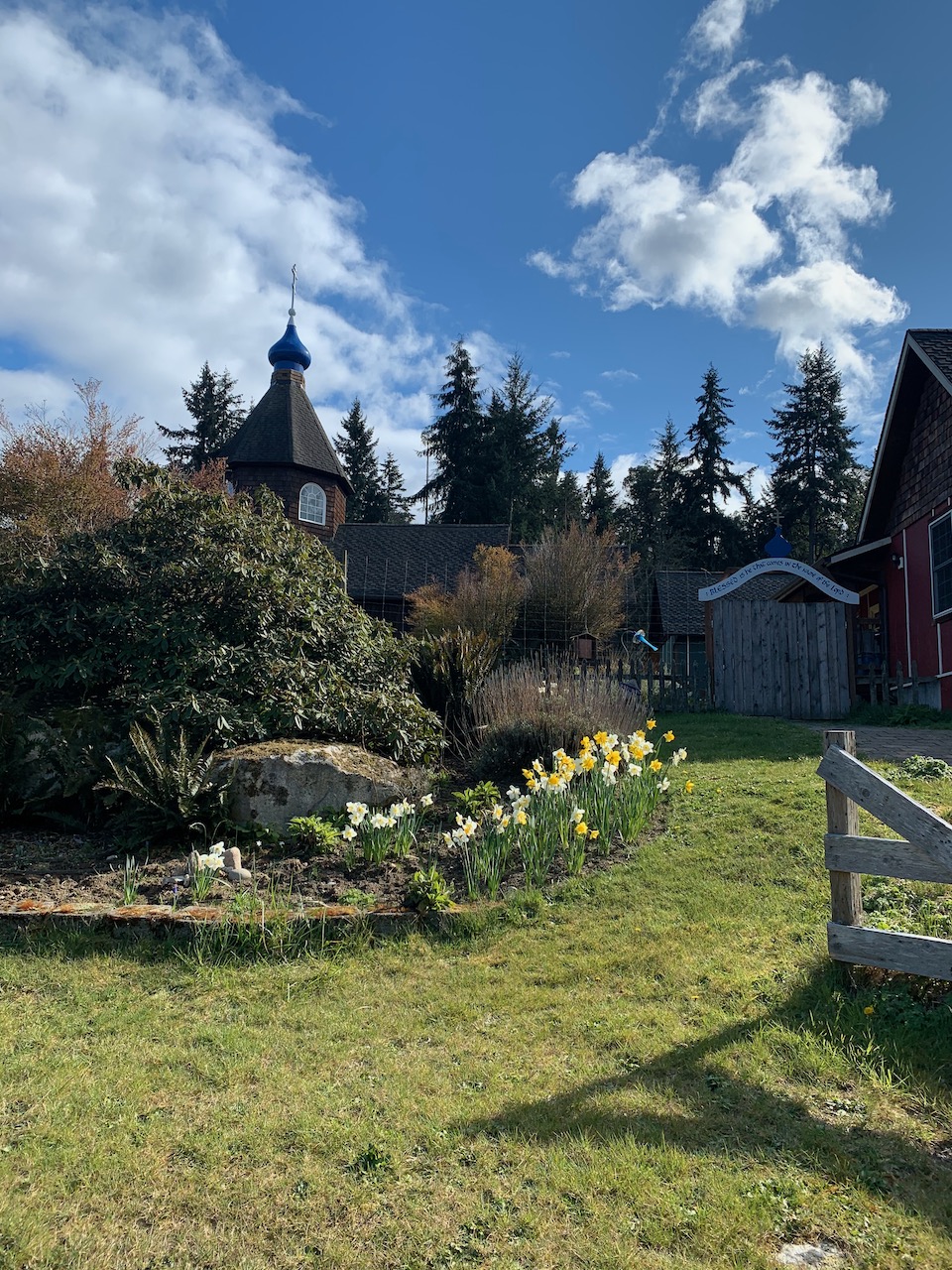 Elder Ambrose of Optina Monastery said, "We should not forget that in our age of 'sophistication' even little children are spiritually harmed by what they see and hear. As a result, purification is required….You must understand that Paradisal bliss is granted to no one without suffering."
A person walks on the path to salvation not only by his good deeds, but also by his patient suffering of various griefs, illnesses, misfortunes, and failures (Luke 16:19-31, Mark 8:31-38, Romans 6:3-11, Hebrews 12:1-3, and Galatians 6:14). Jesus Christ gives us the power which is needed for transformation, and prepares us to live with a strength under the most difficult conditions, preparing us for the peace that is eternal, and He comes and stands next to us in our suffering.
Without suffering we can not join ourselves to the cross, and when we do take up our cross in suffering, it is with our Co-Suffering Saviour. Sickness and suffering are not given to us by a wrathful and punitive God because we have sinned, but rather allowed by this loving God who co-suffers with us. It is Western juridical misconceptions concerning sin which has tended to distort a proper recognition of suffering and its connection to sin.
During this Covid 19 Pandemic, we are all experiencing separation from our friends and family. Additionally, many are experiencing job loss, compounded by the added financial worry that has come with the loss of income. I, like most priests I know, am also heartbroken that I can not receive pilgrims to the monastery, many of whom are like family to me. Yet I know in my heart that this suffering is salvific, not only for myself, but for all those I love and care about.
This is a call from the Lord to repentance, and is therefore a gift from the Lord Most High. We now have an opportunity to go inward, where we can deepen our prayer life, and enter into the Silence where God is speaking to each of us. These are indeed difficult times, yet if we look deeply at what is happening, we can also see that they can be the best of times.
With love in Christ,
Abbot Tryphon
Sunday April 5, 2020 / March 23, 2020
Fifth Sunday of the Great Lent. Tone one.
Great Lent. Food with Oil
Venerable Mary of Egypt (movable holiday on the 5th Sunday of the Great Lent).
Monk-martyr Nicon and 199 disciples, in Sicily (251).
New Hieromartyr Macarius priest (1931).
New Hieromartyr Stephen priest (1937).
New Martyr James, New Hieromartyr Basil priest, Virgin-martyr Anastasia and Barbara, Martyr Alexis (1938).
New Hieromartyr venerable confessor archbishop Sergius (Serebriansky) (1948).
Venerable Nicon, abbot of the Kiev Caves (1088).
Martyrs Philetas the Senator, his wife Lydia, their sons Macedon and Theoprepius, the notary Cronides, and Amphilochius the Captain, in Illyria (125).
St. Basil of Mangazea in Siberia (1600).
Martyr Dometius the Persian, under Julian the Apostate (ca. 360-361).
Venerable Luke the New of Mytilene, Mt. Athos (1802).
Venerable Pachomius, abbot of Nerekhta (1384).
St. Bassian, archbishop of Rostov (1481).
St. Gwinear of Cornwall.
The Scripture Readings
Galatians 3:23-29
23 But before faith came, we were kept under guard by the law, kept for the faith which would afterward be revealed. 24 Therefore the law was our tutor to bring us to Christ, that we might be justified by faith. 25 But after faith has come, we are no longer under a tutor.
Sons and Heirs
26 For you are all sons of God through faith in Christ Jesus. 27 For as many of you as were baptized into Christ have put on Christ. 28 There is neither Jew nor Greek, there is neither slave nor free, there is neither male nor female; for you are all one in Christ Jesus. 29 And if you are Christ's, then you are Abraham's seed, and heirs according to the promise.
Luke 7:36-50
A Sinful Woman Forgiven
36 Then one of the Pharisees asked Him to eat with him. And He went to the Pharisee's house, and sat down to eat. 37 And behold, a woman in the city who was a sinner, when she knew that Jesus sat at the table in the Pharisee's house, brought an alabaster flask of fragrant oil, 38 and stood at His feet behind Him weeping; and she began to wash His feet with her tears, and wiped them with the hair of her head; and she kissed His feet and anointed them with the fragrant oil. 39 Now when the Pharisee who had invited Him saw this,he spoke to himself, saying, "This Man, if He were a prophet, would know who and what manner of woman this is who is touching Him, for she is a sinner."
40 And Jesus answered and said to him, "Simon, I have something to say to you."
So he said, "Teacher, say it."
41 "There was a certain creditor who had two debtors. One owed five hundred denarii, and the other fifty. 42 And when they had nothing with which to repay, he freely forgave them both. Tell Me, therefore, which of them will love him more?"
43 Simon answered and said, "I suppose the one whom he forgave more."
And He said to him, "You have rightly judged." 44 Then He turned to the woman and said to Simon, "Do you see this woman? I entered your house; you gave Me no water for My feet, but she has washed My feet with her tears and wiped them with the hair of her head. 45 You gave Me no kiss, but this woman has not ceased to kiss My feet since the time I came in. 46 You did not anoint My head with oil, but this woman has anointed My feet with fragrant oil. 47 Therefore I say to you, her sins, which are many, are forgiven, for she loved much. But to whom little is forgiven, the same loves little."
48 Then He said to her, "Your sins are forgiven."
49 And those who sat at the table with Him began to say to themselves, "Who is this who even forgives sins?"
50 Then He said to the woman, "Your faith has saved you. Go in peace."