And the Resurrection of Jesus Christ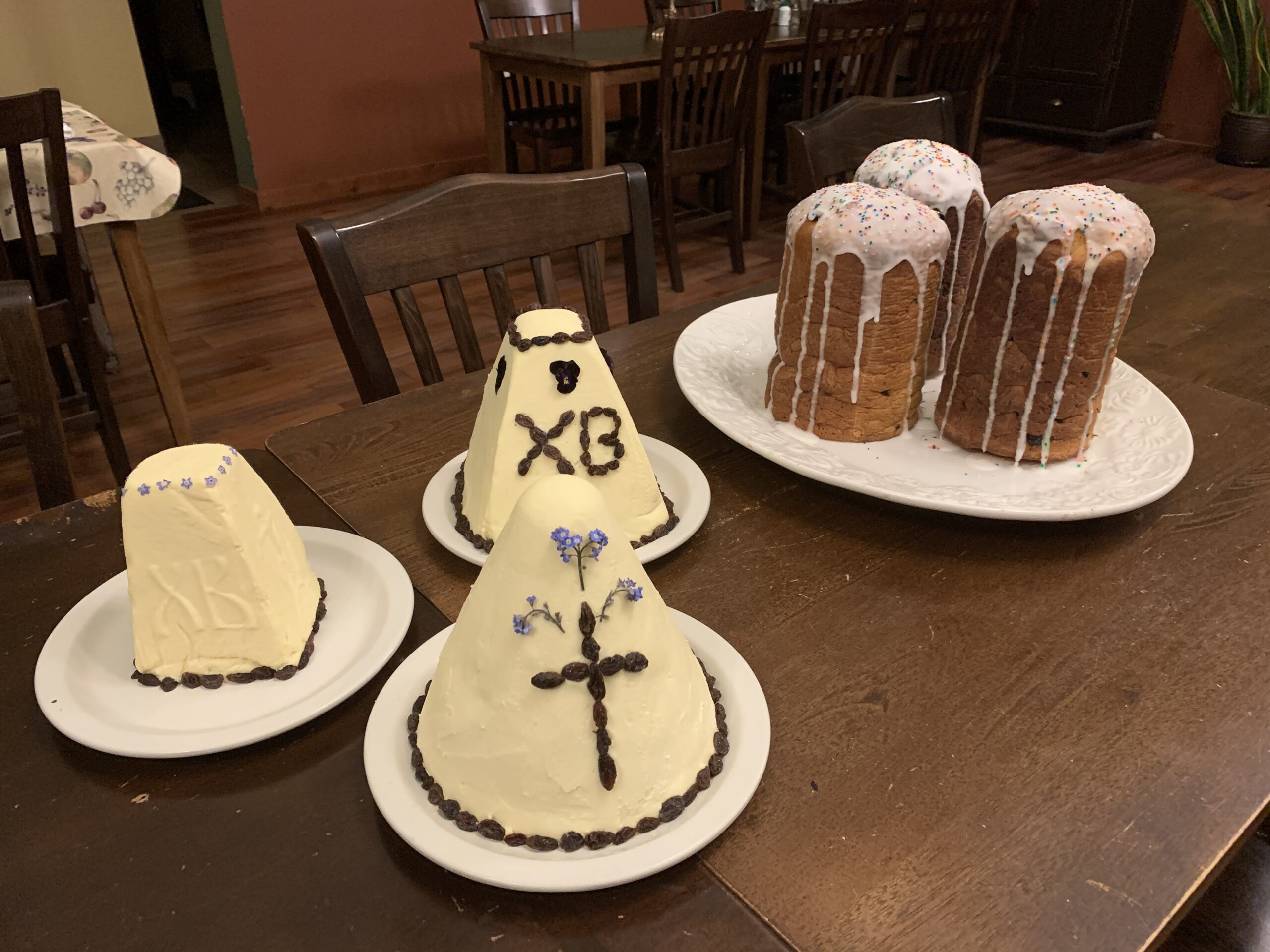 The jubilation of the Church is also the jubilation of the Divine Persons of the Holy Trinity at the accomplishment of our salvation. The resurrection of Christ, which brought on the defeat of the power of death, is the cause of joyful praise, because He is the cause of the death of death, and the destruction of Hades.
Christ's resurrection is the beginning of an eternal life. Because of Christ's resurrection, death no longer separates us from God, and we are no longer destined for the darkness of Hades, but rather brought into heavenly mansions, to dwell there eternally in the fullness of everything good.
Christ is Risen!
Truly He is risen!
With love in Christ,
Abbot Tryphon
Photos: Monk Martin's pascha and kulich, traditional food eaten following the Paschal Liturgy. The second photo was taking during the Agape Vespers that took place on Sunday afternoon.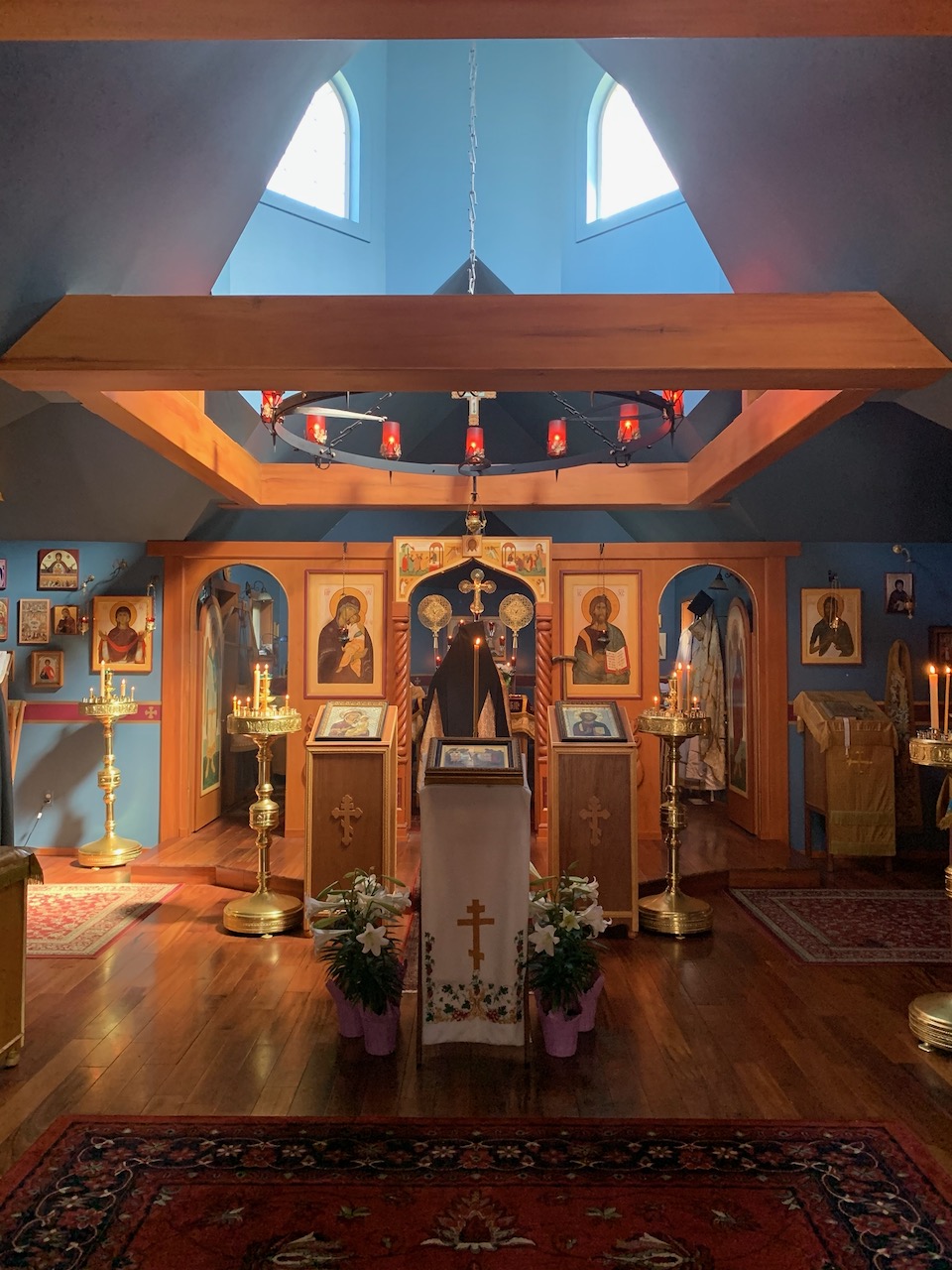 Monday April 20, 2020 / April 7, 2020
Bright Monday.
Bright Week. Fast-free
Entire week, fast-free.
Venerable George the Confessor, bishop of Mitylene (820).
New Hieromartyr Arcadius priest (1933).
Martyr Eudocia (1939).
Venerable Daniel, abbot, of Pereyaslavl-Zalesski (1540).
Martyr Calliopus at Pompeiopolis in Cilicia (304).
Martyrs Rufinus deacon, Aquilina, and 200 soldiers at Sinope (310).
Venerable Serapion of Egypt, monk (5th c.).
Venerable Nilus, abbot of Sora (1508).
Venerable Serapion archbishop of Novgorod.
The Byzantine Icon of the Mother of God.
St. George, patriarch of Jerusalem (807).
St. Gerasimus of Byzantium (1739).
Venerable Leucius, abbot of Volokolamsk (1492).
St. Govan of Cornwall.
The Scripture Readings
Acts 1:12-17, 21-26 (Epistle)
John 1:18-28 (Gospel)
Matthew 28:1-20 (Cross Procession, 1st Gospel)
Mark 16:1-8 (Cross Procession, 2nd Gospel)
Luke 24:1-12 (Cross Procession, 3rd Gospel)
John 20:1-10 (or Luke 24:36-53) (Cross Procession, 4th Reading)
Luke 24:36-53 (or John 20:1-10) (Cross Procession, 4th Reading)