The Orthodox observance of Great and Holy Saturday
On Great and Holy Saturday the Church observes the day on which Christ reposed in the tomb. Foreshadowing this day as the blessed the seventh day, by Moses, the Church sees it the Blessed Sabbath. In other words, this is the day of rest on which the only-begotten Son of God rested from all His works (Vesperal Liturgy of Holy Saturday).
By calling this day the Blessed Sabbath the Church links Holy Saturday with the creative act of God. In the account of creation in the Book of Genesis, God made man in His own image and likeness, and to be truly himself, man was to live in everlasting communion with the dynamic power of that image: God. When humankind fell from God, that image was broken.
By His Holy Resurrection, the Logos (Word), the Son of God through whom all things were created, has come to restore us to communion with God. He has thereby completed creation, and all things are as the Father intended. Having consummated this great act, He rests from all His works, and this day is forever known as the Blessed Sabbath.
With love in Christ,
Abbot Tryphon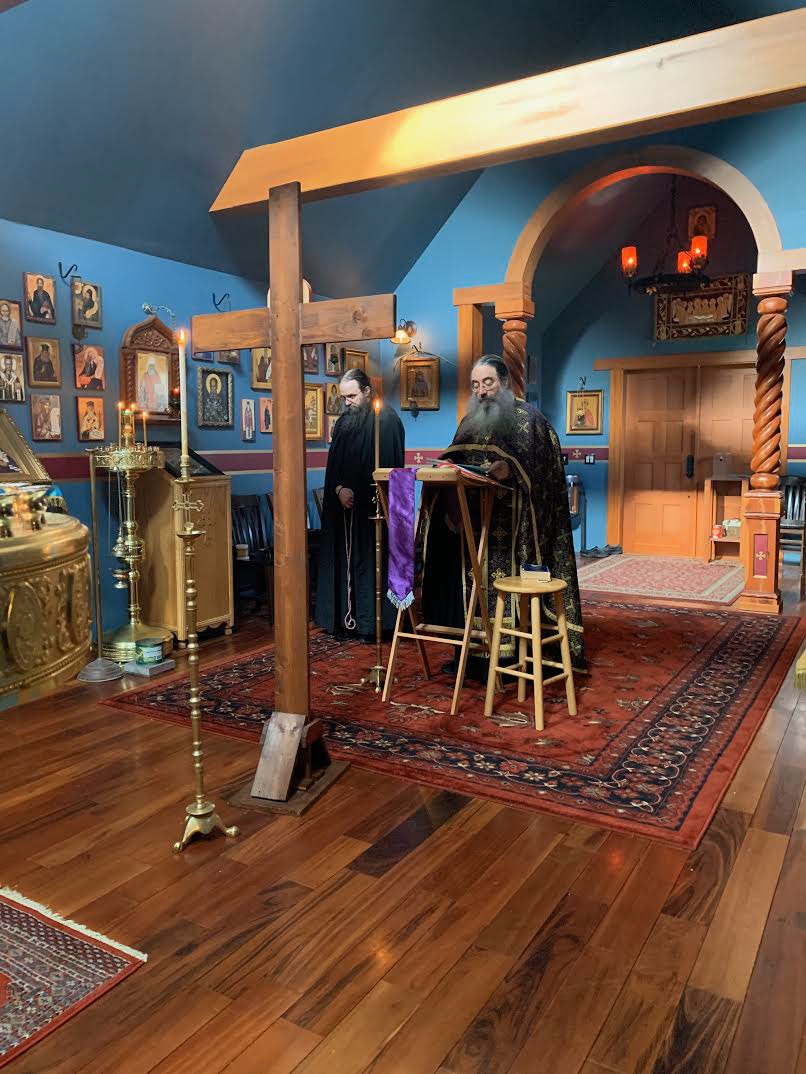 Photos: The Service of the Royal Hours, which took place on Great Friday. The last photo is of the Holy Shroud being censed.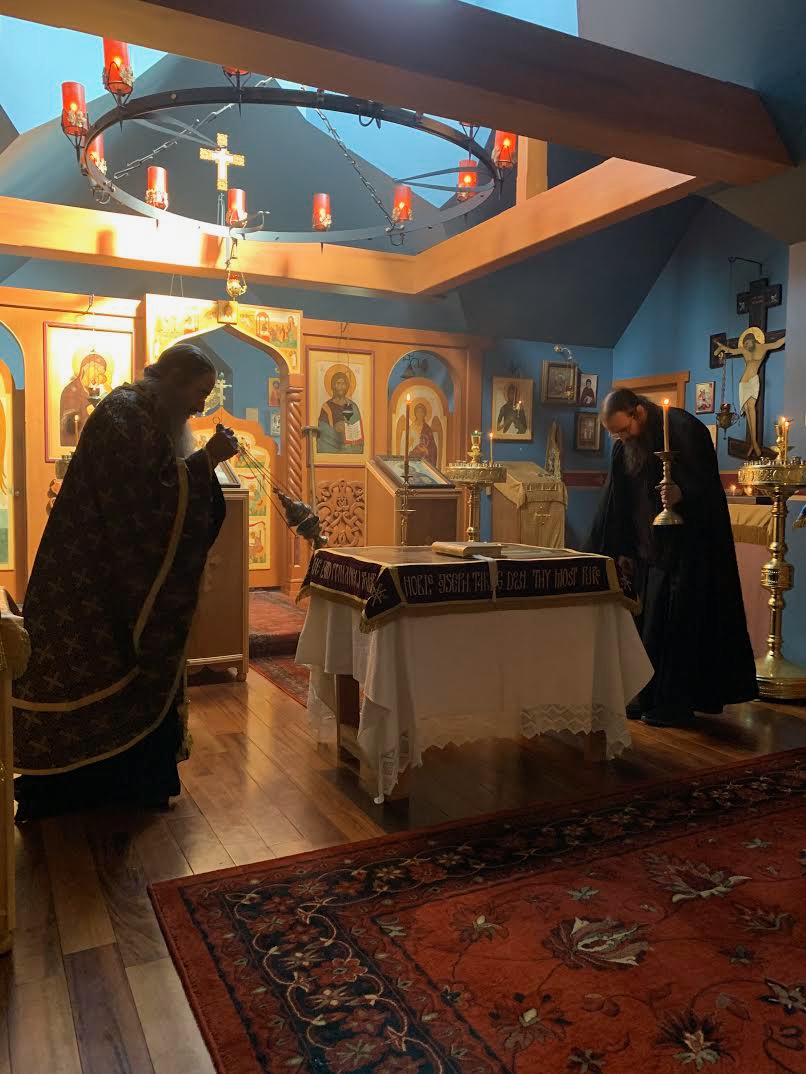 Saturday April 18, 2020 / April 5, 2020
Passion Week: Great Saturday, descent into Hades.
Great Lent. By Monastic Charter: Strict Fast (Bread, Vegetables, Fruits)
Transation of the relics (1652) of St. Job, patriarch of Moscow (1607).
Martyrs Theodulus, reader, and Agathopodes, deacon, and those with them at Thessalonica (303).
New Hieromartyr Alexis priest (1930).
New Hieromartyr Nicholas priest (1931).
Venerable Publius of Egypt, monk (4th c.).
Venerables Theonas, Symeon, and Phorbinus of Egypt (4th c.).
Venerable Mark the Anchorite of Athens (400).
Venerable Plato, abbot of the Studion (813).
Venerable Theodora, nun, of Thessalonica (892) (Greek).
New Martyr George of New Ephesus (1801).
Repose of St. Philip the First, metropolitan of Moscow (1473).
Five girls martyred at Neanidor of Lesbos (Greek).
Martyrs Theodora and Didymus of Alexandria (305).
The Martyr Fermus.
New Martyr Argyra at Constantinople (1725).
New Martyr Panaghiotis of Jerusalem (1820).
St. Derfel of Lianderfel.
Venerable Ethelburga, queen and Abbess of Lyminge, Kent.
Martyrs Claudius, Diodorus, Victor, Victorinus, Pappia, Serapion, and Nicephorus (Greek).
The Scripture Readings
1 Corinthians 5:6-8 (Matins, Epistle)
Galatians 3:13-14 (Matins, Epistle)
Matthew 27:62-66 (Matins, Gospel)
Romans 6:3-11
Matthew 28:1-20