For everlasting Joy comes with Christ's Resurrection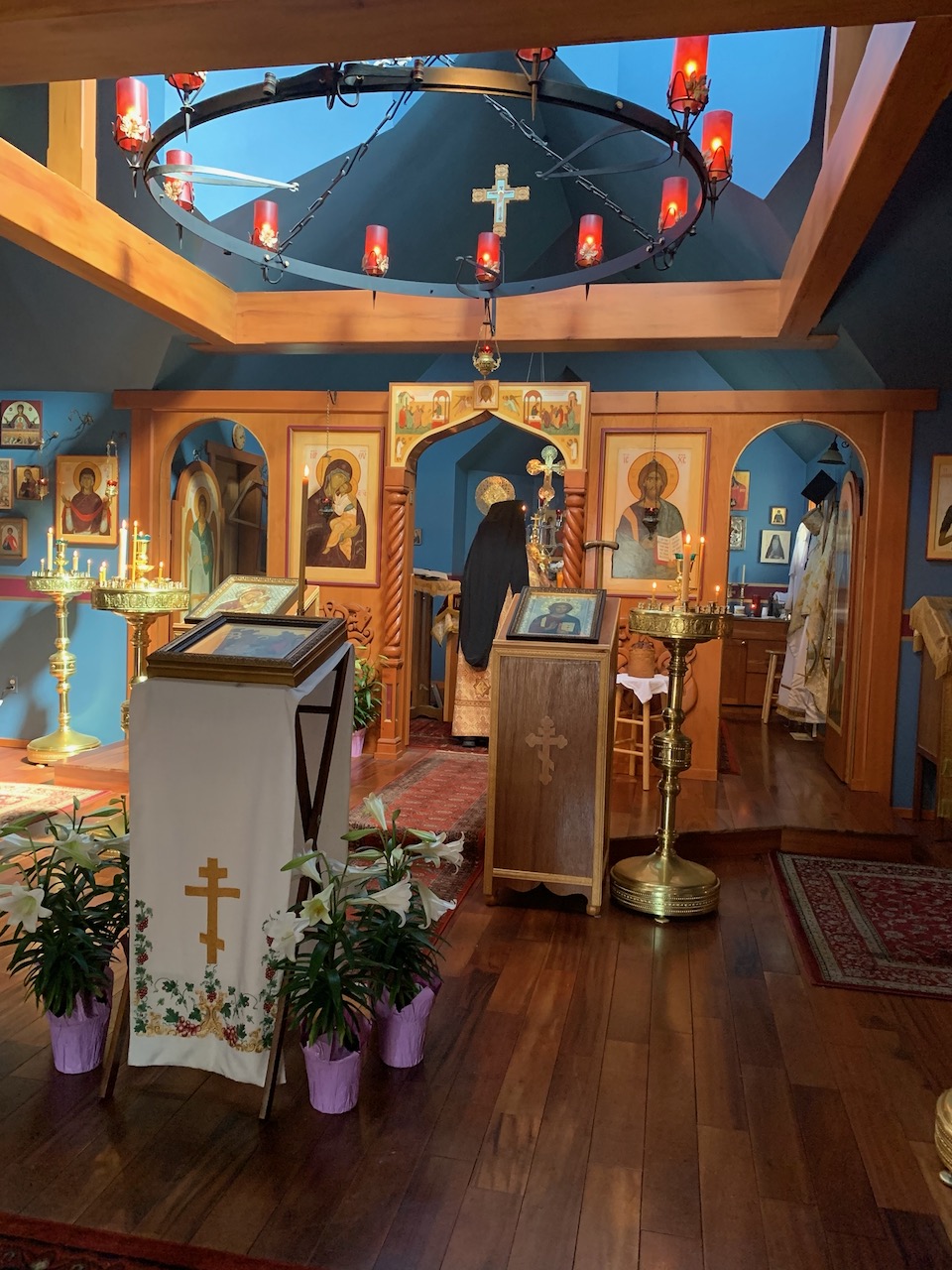 We all have certain things in our lives that we feel passionate about. When I was a young man, long distance running was my passion, and nothing gave me more joy than the run. Every day was organized around running. I'd even plan vacations around my runs, often heading to Vancouver, B.C., so I could run around Stanley Park. I'd stay in a cheap hotel near the park, figuring the room was needed for sleeping only, so why waste money on a nice hotel.
Every morning and evening, I'd be out for a run around that magnificent park, spending the rest of the day touring around the city on foot. When teaching in a small college in Portland, Oregon, I'd take a two hour lunch break, spent almost entirely running. I'd even run to work and run home. Friends just had to learn that any time spent with me was likely to be scheduled around a run.
Many years ago I had hip replacement surgery, with my surgeon suggesting it was likely due to all those years of abusing my hips with daily runs. A friend once asked me if I felt any sadness over the fact that I can no longer run, and that age has slowed me down. I responded by saying that the memories were still with me, but I now live with a newfound joy.
The joy I found in running has been replaced by the joy I experience in living in the heart of a beautiful forest, on an island, in the company of my brother monks. The only regret I have is that it took me so long to discover the depth of joy that could be found in Christ, and how fleeting worldly joy can be.
I am convinced some things are meant to be of a temporal nature, and confined to this temporal world. It is only the things of God's Kingdom that are meant to be eternal. It is our relationship with Christ that is meant to be permanent, and it is this relationship that is meant to be central in this life that the Lord has gifted to us. There is nothing fleeting about the joy we can have in our life in Christ, and there is no room for bitterness, for bitterness has no place to reside in the Kingdom of God. Bitterness, like death, has been banished, for in Christ we have eternal life, ever worshipping before the Throne of Glory.
With love in Christ,
Abbot Tryphon
Tuesday April 21, 2020 / April 8, 2020
Bright Tuesday.
Bright Week. Fast-free
"Iveron" Icon of the Most Holy Theotokos (movable holiday on the Tuesday of the Bright Week).
Blessed Martyrs and Fathers of the St. David-Gareji Monastery (17th c.) (Georgia) (movable holiday on the Tuesday of the Bright Week).
"Shuisky" Icon of the Most Holy Theotokos (movable holiday on the Tuesday of the Bright Week).
Holy Apostles of the Seventy: Herodion, Agabus, Asyncritus, Rufus, Phlegon, Hermes, and those with them (1st c.).
New Hieromartyr Sergius priest (1933)
St. Niphont, bishop of Novgorod (1156).
Venerable Rufus the Obedient of the Kiev Caves (14th c.).
Martyr Pausilippus of Heraclea in Thrace (117-138).
St. Celestine, pope of Rome (432).
New Martyr John Naukliros ("the Navigator") in Thessaly (1699).
Monk-martyrs Josias and Joseph of Mt. Kharasam, Persia (341).
New Martyr John (Koulika) (1564).
St. Philaret of Seminara, Calabria (1070).
Spanish Icon of the Most Holy Theotokos (792).
The Scripture Readings
Acts 2:14-21
Peter's Sermon
14 But Peter, standing up with the eleven, raised his voice and said to them, "Men of Judea and all who dwell in Jerusalem, let this be known to you, and heed my words. 15 For these are not drunk, as you suppose, since it is only the third hour of the day. 16 But this is what was spoken by the prophet Joel:
17 'And it shall come to pass in the last days, says God,
That I will pour out of My Spirit on all flesh;
Your sons and your daughters shall prophesy,
Your young men shall see visions,
Your old men shall dream dreams.
18 And on My menservants and on My maidservants
I will pour out My Spirit in those days;
And they shall prophesy.
19 I will show wonders in heaven above
And signs in the earth beneath:
Blood and fire and vapor of smoke.
20 The sun shall be turned into darkness,
And the moon into blood,
Before the coming of the great and awesome day of the Lord.
21 And it shall come to pass
That whoever calls on the name of the Lord
Shall be saved.'
Luke 24:12-35
12 But Peter arose and ran to the tomb; and stooping down, he saw the linen cloths lying by themselves; and he departed, marveling to himself at what had happened.
The Road to Emmaus
13 Now behold, two of them were traveling that same day to a village called Emmaus, which was seven miles from Jerusalem. 14 And they talked together of all these things which had happened. 15 So it was, while they conversed and reasoned, that Jesus Himself drew near and went with them. 16 But their eyes were restrained, so that they did not know Him.
17 And He said to them, "What kind of conversation is this that you have with one another as you walk and are sad?"
18 Then the one whose name was Cleopas answered and said to Him, "Are You the only stranger in Jerusalem, and have You not known the things which happened there in these days?"
19 And He said to them, "What things?"
So they said to Him, "The things concerning Jesus of Nazareth, who was a Prophet mighty in deed and word before God and all the people, 20 and how the chief priests and our rulers delivered Him to be condemned to death, and crucified Him. 21 But we were hoping that it was He who was going to redeem Israel. Indeed, besides all this, today is the third day since these things happened. 22 Yes, and certain women of our company, who arrived at the tomb early, astonished us. 23 When they did not find His body, they came saying that they had also seen a vision of angels who said He was alive. 24 And certain of those who were with us went to the tomb and found it just as the women had said; but Him they did not see."
25 Then He said to them, "O foolish ones, and slow of heart to believe in all that the prophets have spoken! 26 Ought not the Christ to have suffered these things and to enter into His glory?" 27 And beginning at Moses and all the Prophets, He expounded to them in all the Scriptures the things concerning Himself.
The Disciples' Eyes Opened
28 Then they drew near to the village where they were going, and He indicated that He would have gone farther. 29 But they constrained Him, saying, "Abide with us, for it is toward evening, and the day is far spent." And He went in to stay with them.
30 Now it came to pass, as He sat at the table with them, that He took bread, blessed and broke it, and gave it to them. 31 Then their eyes were opened and they knew Him; and He vanished from their sight.
32 And they said to one another, "Did not our heart burn within us while He talked with us on the road, and while He opened the Scriptures to us?" 33 So they rose up that very hour and returned to Jerusalem, and found the eleven and those who were with them gathered together, 34 saying, "The Lord is risen indeed, and has appeared to Simon!" 35 And they told about the things that had happened on the road, and how He was known to them in the breaking of bread.