What about people who are not Orthodox?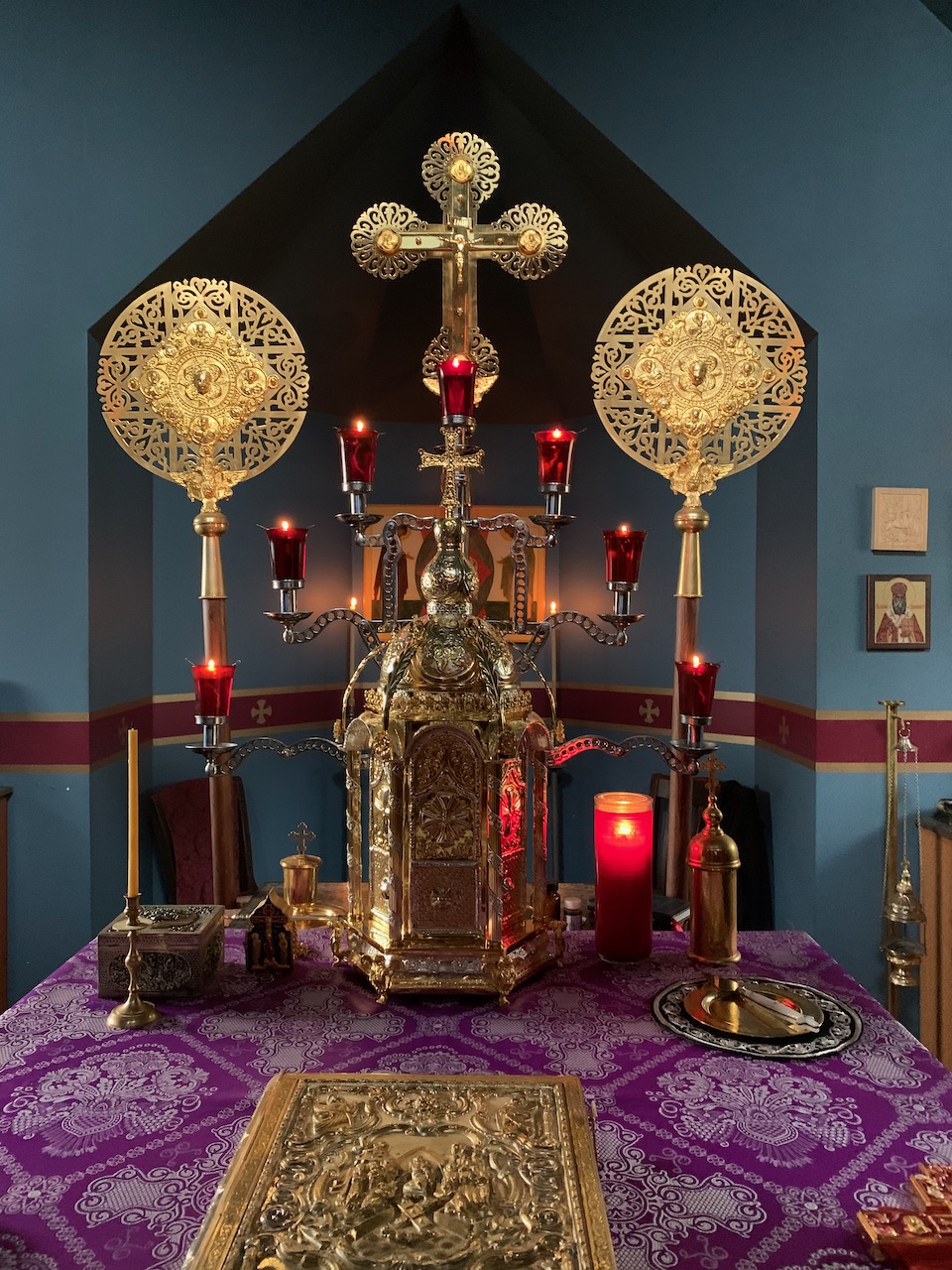 It is always a pity when people who claim to be Orthodox make judgements against fellow Christians. In the tradition of Orthodoxy, wherever we find beauty and truth, it is of God, and it is our calling, as Orthodox Christians, to rejoice when we see others have at least some portion of the Truth. Slamming others for what they do not have, does nothing to further their journey into Orthodoxy, and in fact may delay or sideline their journey towards the fullness of Truth.
There is a wonderful true story of Saint Silouan the Athonite who was traveling by train with an archimandrite, a zealot who was quick to correct others about the True Faith. Coming upon a group of traveling Roman Catholics, Saint Silouan's traveling companion proceeded to tell them that they must become Orthodox because their faith was without grace. The saint asked him if it were indeed a fact that the Roman Catholics believed that Christ was true God, and that He was present in the Eucharist. The saint asked was it not true that these Catholics believed in the Trinity, and venerated the Holy Virgin and the relics of the saints. The archimandrite answered yes to all the questions. Saint Silouan responded that of all humility's faiths we must know that we have perhaps more, but not to judge those who are not Orthodox. We must rejoice in the knowledge of what they do have. The saint told him that we should not be filled with such pride as to think we have the right to judge, correct or teach others.
This does not mean that we see the Church as divided, or that the Orthodox Church is anything less than the Church Christ founded. What it does mean is that we do not allow ourselves to think we have the right to correct or teach anyone. We must honor other people's beliefs and not give in to the prideful stand that we have the right to teach or correct them. The truth that is found within Orthodoxy must be shared by living our faith in love, not in judging or correcting others. Truth, wherever it is found, is Orthodox Truth. If other religions embrace some of these truths that are Orthodox, we must rejoice and give thanks for what they do have.
People who love God and are trying to live holy lives pleasing to Him, according to the knowledge they have been given, are to be respected. They may not have the fullness of Apostolic Truth, but if they are believers in God and are trying to live a life pleasing to God, we must give thanks to Christ for what they do have. They have God as their Father, just as do we. They can have the Church as their Mother only if they see in us the difference Orthodoxy has made in our lives. Being arrogant in our evangelism does nothing to express the truth of Orthodoxy, and makes us no different than the pushy salesman at the door.
That arrogant archimandrite would better have shared the beauty of Orthodoxy had he embraced those Roman Catholics as fellow disciples of Christ.  Then they would have seen Christ in him and known that Orthodoxy was indeed a faith centered in Christ. They would have known the truth of Orthodoxy by seeing in him, the love of Christ.
All this having been said, it is important that we remember Our Lord Himself has charged us to speak the truth. We must never fail to share the truth of our Orthodox faith for fear we might offend someone, for by "Speaking the truth in love, let us grow up in all aspects into Him who is the head (of the Church), even Christ (Ephesians 4:15)."
Love in Christ,
Abbot Tryphon
All the monasteries on the Holy Mountain of Athos, presently closed to pilgrims because of the Pandemic, will be holding an All-Night Vigil, dedicated to the Mother of God, and to Saint Haralampos, for an end of the worldwide pandemic. The services will begin on Friday, March 27th, at 21:00 in Greek time (12 noon Pacific Standard Time in the United States). Wherever we are, let us join together with the holy monks of Athos, begging  God to end this pandemic.
Wednesday March 25, 2020 / March 12, 2020
Fourth Week of the Great Lent: Adoration of Cross. Tone seven.
Great Lent. By Monastic Charter: Strict Fast (Bread, Vegetables, Fruits)
Venerable Theophanes the Confessor of Sigriane (818).
St. Alexander confessor priest (1933).
New Hieromartyrs John, Constantine priests, New Hieromartyr Vladimir (1938).
New Hieromartyr Sergius priest (1943).
Righteous Phineas, grandson of Aaron (1500 B.C.).
St. Gregory the Dialogist, pope of Rome (604).
Venerable Symeon the New Theologian (1022) and his elder Symeon the Reverent of the Studium (987).
The Lydda Icon of the Mother of God Not-Made-by-Hands (1st c.).
Righteous Aaron the High Priest, brother of Prophet Moses the God-Seer.
Venerable Cyrus, monk of Alexandria (6th c.).
St. Alphege, bishop of Winchester, England (951) (Celtic & British).
St. Paul, bishop of Leon in Brittany (572).
St. Nicodemus of Mammola in Calabria (990).
Restoration of the Autocephaly of the Georgian Apostolic Church (1917) (Georgia).
St. Demetre the Devoted, King of Georgia (1289) (Georgia).
St. Theoctistus Dragutin of Serbia (1316).
The Scripture Readings
Isaiah 26:21-27:9
21 For behold, the Lord comes out of His place
To punish the inhabitants of the earth for their iniquity;
The earth will also disclose her blood,
And will no more cover her slain.
Israel Will Be Restored
27 In that day the Lord with His severe sword, great and strong,
Will punish Leviathan the fleeing serpent,
Leviathan that twisted serpent;
And He will slay the reptile that is in the sea.
The Restoration of Israel
2 In that day sing to her,
"A vineyard of red wine!
3 I, the Lord, keep it,
I water it every moment;
Lest any hurt it,
I keep it night and day.
4 Fury is not in Me.
Who would set briers and thorns
Against Me in battle?
I would go through them,
I would burn them together.
5 Or let him take hold of My strength,
That he may make peace with Me;
And he shall make peace with Me."
6 Those who come He shall cause to take root in Jacob;
Israel shall blossom and bud,
And fill the face of the world with fruit.
7 Has He struck Israel as He struck those who struck him?
Or has He been slain according to the slaughter of those who were slain by Him?
8 In measure, by sending it away,
You contended with it.
He removes it by His rough wind
In the day of the east wind.
9 Therefore by this the iniquity of Jacob will be covered;
And this is all the fruit of taking away his sin:
When he makes all the stones of the altar
Like chalkstones that are beaten to dust,
Wooden images and incense altars shall not stand.
Genesis 9:18-10:1
Noah and His Sons
18 Now the sons of Noah who went out of the ark were Shem, Ham, and Japheth. And Ham was the father of Canaan. 19 These three were the sons of Noah, and from these the whole earth was populated.
20 And Noah began to be a farmer, and he planted a vineyard. 21 Then he drank of the wine and was drunk, and became uncovered in his tent. 22 And Ham, the father of Canaan, saw the nakedness of his father, and told his two brothers outside. 23 But Shem and Japheth took a garment, laid it on both their shoulders, and went backward and covered the nakedness of their father. Their faces were turned away, and they did not see their father's nakedness.
24 So Noah awoke from his wine, and knew what his younger son had done to him. 25 Then he said:
"Cursed be Canaan;
A servant of servants
He shall be to his brethren."
26 And he said:
"Blessed be the Lord,
The God of Shem,
And may Canaan be his servant.
27 May God enlarge Japheth,
And may he dwell in the tents of Shem;
And may Canaan be his servant."
28 And Noah lived after the flood three hundred and fifty years. 29 So all the days of Noah were nine hundred and fifty years; and he died.
Nations Descended from Noah
10 Now this is the genealogy of the sons of Noah: Shem, Ham, and Japheth. And sons were born to them after the flood.
Proverbs 12:23-13:9
23 A prudent man conceals knowledge,
But the heart of fools proclaims foolishness.
24 The hand of the diligent will rule,
But the lazy man will be put to forced labor.
25 Anxiety in the heart of man causes depression,
But a good word makes it glad.
26 The righteous should choose his friends carefully,
For the way of the wicked leads them astray.
27 The lazy man does not roast what he took in hunting,
But diligence is man's precious possession.
28 In the way of righteousness is life,
And in its pathway there is no death.
Wisdom Loves Righteousness
13 A wise son heeds his father's instruction,
But a scoffer does not listen to rebuke.
2 A man shall eat well by the fruit of his mouth,
But the soul of the unfaithful feeds on violence.
3 He who guards his mouth preserves his life,
But he who opens wide his lips shall have destruction.
4 The soul of a lazy man desires, and has nothing;
But the soul of the diligent shall be made rich.
5 A righteous man hates lying,
But a wicked man is loathsome and comes to shame.
6 Righteousness guards him whose way is blameless,
But wickedness overthrows the sinner.
7 There is one who makes himself rich, yet has nothing;
And one who makes himself poor, yet has great riches.
8 The ransom of a man's life is his riches,
But the poor does not hear rebuke.
9 The light of the righteous rejoices,
But the lamp of the wicked will be put out.