While suffering under the pandemic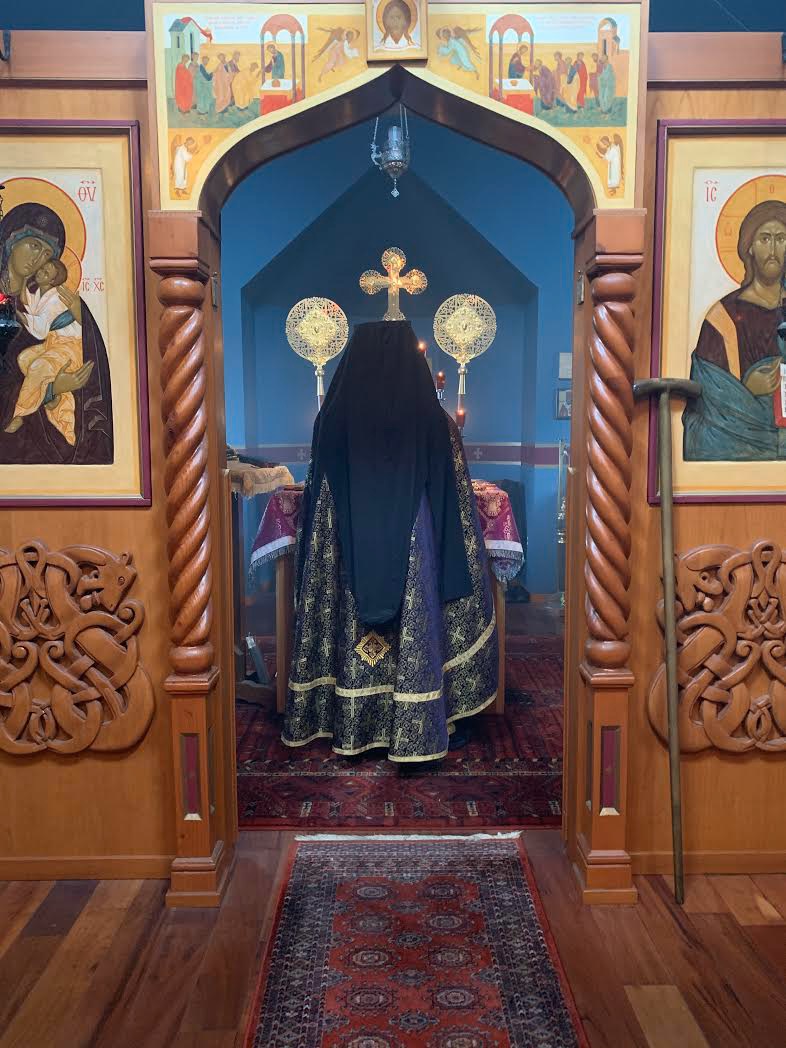 I have been painfully aware that many people are feeling betrayed by their bishops and priests because of the closure of our churches, during this pandemic. Some have suggested that we priests are enjoying the services because we no longer have to suffer the hassles of having lay people around, and that while we clergy are enjoying a "spiritual awakening", others are forced into this quarantine that has sequestered them in their homes, alone. While they've supported their churches through the years, we clergy have now locked the doors of the temples in order to hold private liturgies.
Knowing this sentiment is perhaps more common than not, I know I speak for every bishop, every priest, when I say that we priests who have been forced to close our churches, miss our people. Our parishioners, and in the case of monasteries, our pilgrims, are all beloved by us. Our people are the very reason we entered service to the Church, for they are all an integral part of  the Body of Christ, and are much beloved by us.
Please, dear ones, don't despair, but remember that we will all get through this together. The separation we are all experiencing during this pandemic, will pass, and things will return to normal. This is not the only time in the history of humanity that such terrible times have befallen our human race, and it will not be the last.
Our own regular communicants, here in our monastery, made it clear that they felt they needed to stay away from the monastery, fearing they might introduce the coronavirus to the monks. Depriving themselves of the Holy Mysteries, they chose to protect us.
Following last Sunday's Liturgy, I drove to the home of some pious believers who had gathered for a Reader Service, together with other parishioners, and calling them out their front door, I blessed them from my vehicle, so they could actually see me in person, and know that I love them, and that I miss seeing them. I've even sent photos of the services to them, hoping these photos would help them feel connected to the monastery, even though they were not able to be present.
Every priest I've spoken to, and even my archbishop, feel the same way. How could we not, for the Church is made of up all of us, together. We clergy are the servants of our people, yet a pandemic has sequestered all of us in our homes and monasteries, just as our people have been sequestered in their homes. Just as family members are now prevented from visiting loved ones who are under quarantine in hospitals, sometimes even facing death alone, we priests are suffering the pain of being separated from the people we love, and wish to serve.
I must also stress that it is not just we priests who can benefit from the forced isolation that has presented us with the chance to make this Lenten journey one of the most spiritually profitable of all. It is not just because we are able to serve the Liturgy, but even more so, because we have been gifted the opportunity of experiencing an inner silence that none of us, be we clergy or lay people, have had in our lifetimes.
It is perhaps the Lord Himself Who is gifting us this pandemic as our way of being awakened to that which is of eternal value, while extinguishing, even if for a few months, the distractions of a world that has, long ago, turned its eyes away from God. In our having made idols of profit, material goods, movie stars, fancy cars, and personal style, we've forgotten God. Now, we have been called to repent, and to turn our collective gaze back to that which really counts, our relationship with Christ, Who loves us, even in spite of ourselves.
With love in Christ,
Abbot Tryphon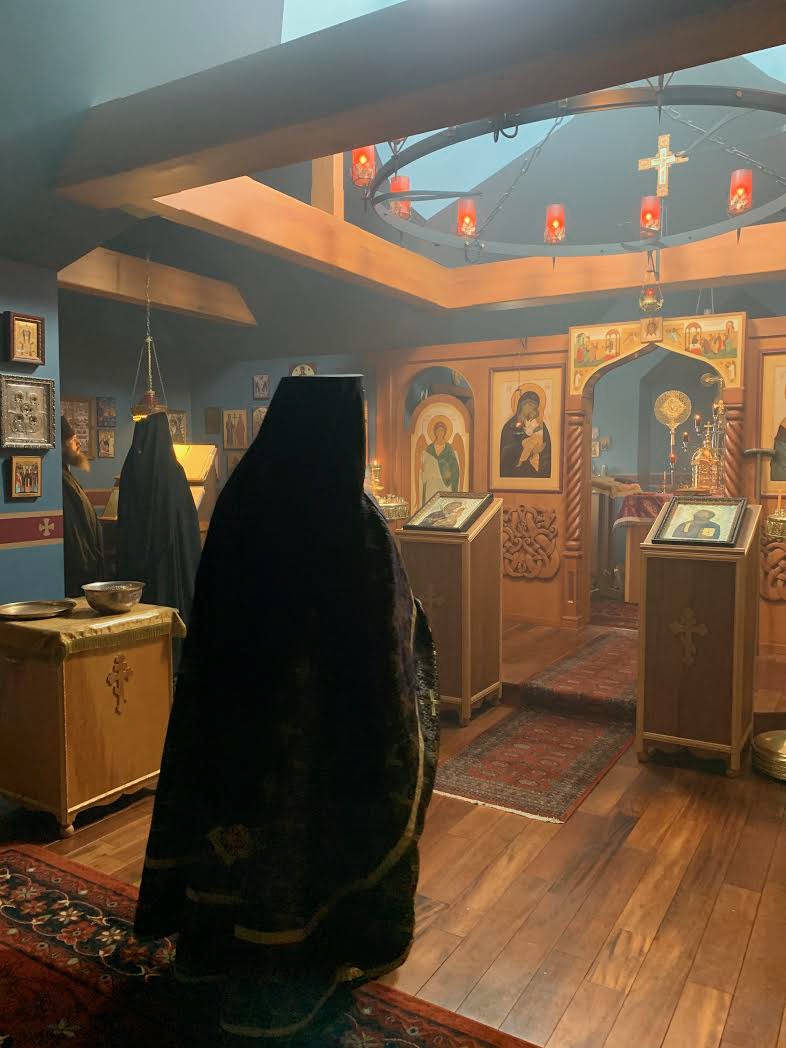 Photos: The celebration of the Presanctified Liturgy in the monastery on Friday.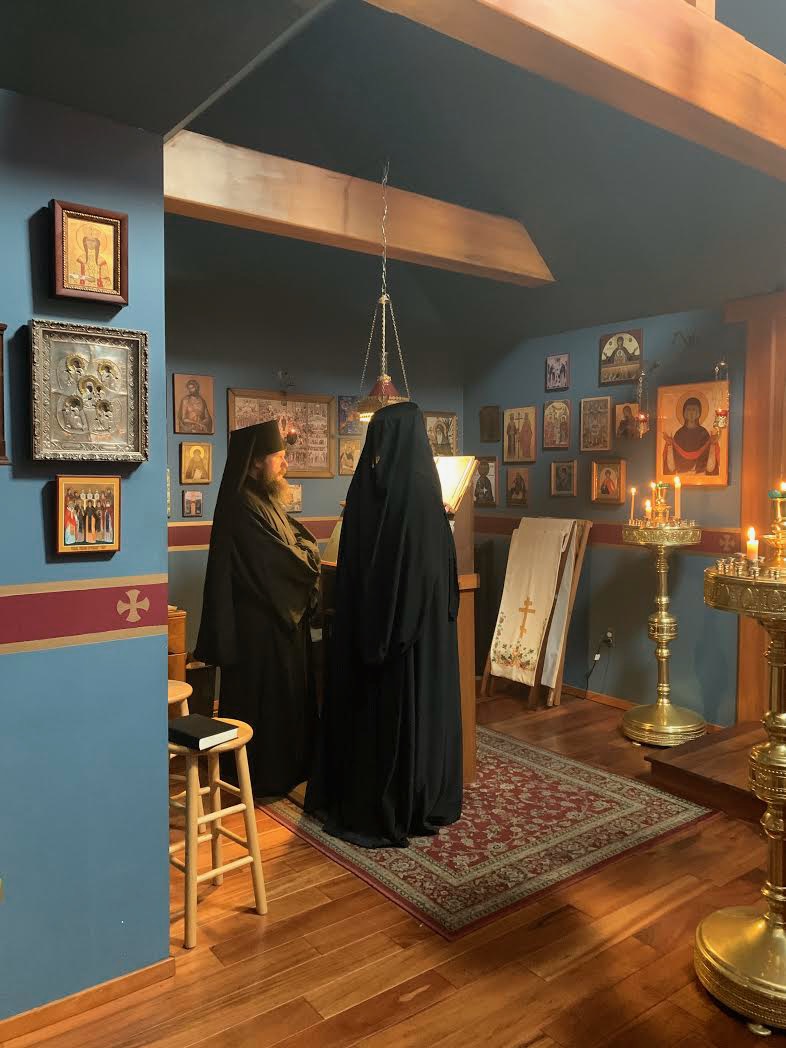 Saturday March 28, 2020 / March 15, 2020
Fourth Saturday of the Great Lent. Tone seven.
Great Lent. Food with Oil
Parents' Saturday. Remembrance of the dead.
Martyrs Agapius, Publius (Pauplios), Timolaus, Romulus, two named Dionysius, and two named Alexander, at Caesarea in Palestine (303).
New Hieromartyr Alexis priest (1938).
New Hieromartyr Michael priest (1940).
Hieromartyr Alexander of Side in Pamphylia (270-275).
Martyr Nicander of Egypt (302).
Venerable Nicander, monk, of Gorodets (Novgorod) (1603).
New Martyr Manuel of Crete (1792) (Greek).
St. Hebarestes.
St. Zachariah, pope of Rome (752).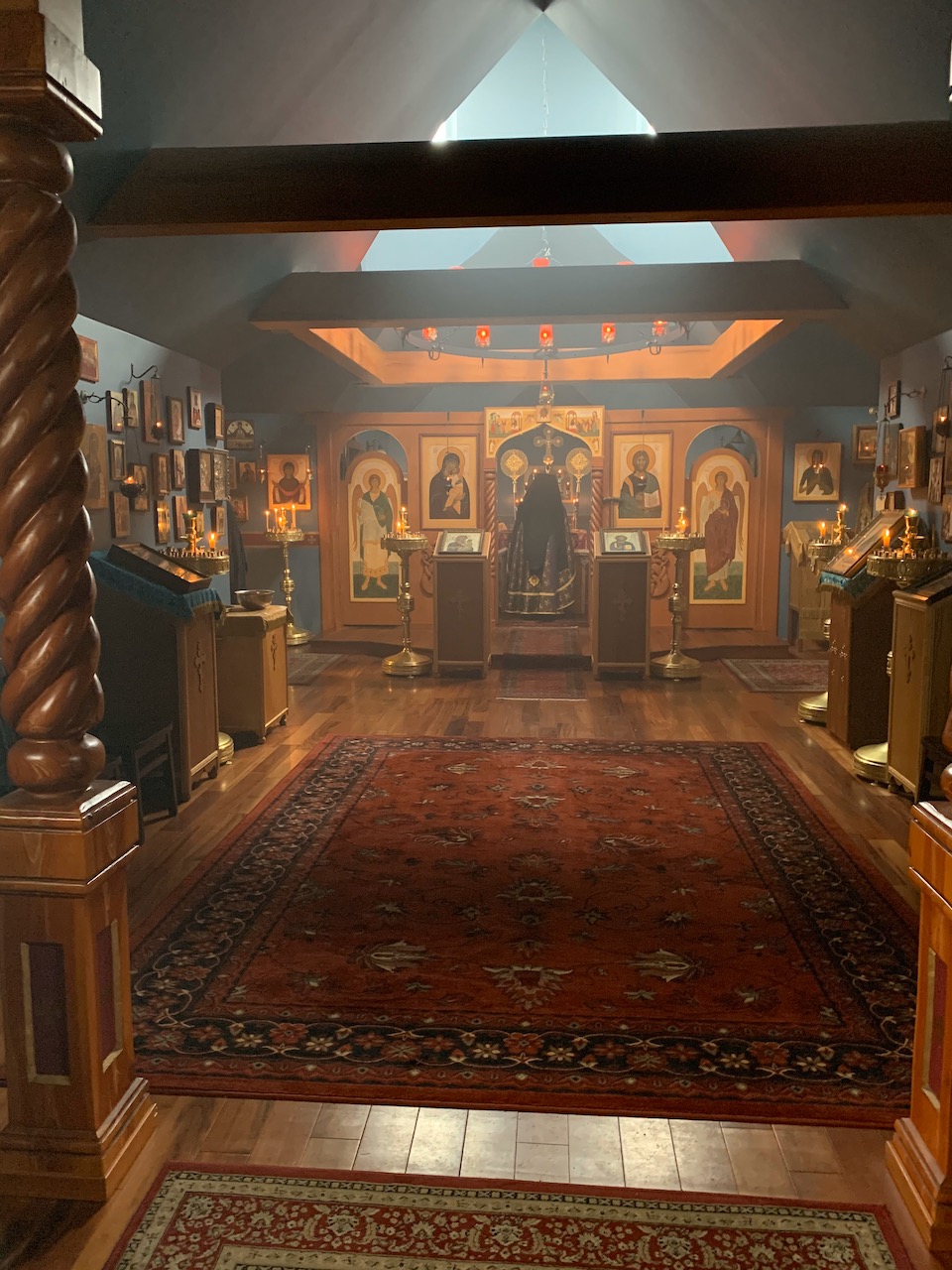 The Scripture Readings
Hebrews 6:9-12
A Better Estimate
9 But, beloved, we are confident of better things concerning you, yes, things that accompany salvation, though we speak in this manner. 10 For God is not unjust to forget your work and labor of love which you have shown toward His name, in that you have ministered to the saints, and do minister. 11 And we desire that each one of you show the same diligence to the full assurance of hope until the end, 12 that you do not become sluggish, but imitate those who through faith and patience inherit the promises.
Mark 7:31-37
Jesus Heals a Deaf-Mute
31 Again, departing from the region of Tyre and Sidon, He came through the midst of the region of Decapolis to the Sea of Galilee. 32 Then they brought to Him one who was deaf and had an impediment in his speech, and they begged Him to put His hand on him. 33 And He took him aside from the multitude, and put His fingers in his ears, and He spat and touched his tongue. 34 Then, looking up to heaven, He sighed, and said to him, "Ephphatha," that is, "Be opened."
35 Immediately his ears were opened, and the impediment of his tongue was loosed, and he spoke plainly. 36 Then He commanded them that they should tell no one; but the more He commanded them, the more widely they proclaimed it. 37 And they were astonished beyond measure, saying, "He has done all things well. He makes both the deaf to hear and the mute to speak."