Further thoughts concerning the pandemic and its effects on society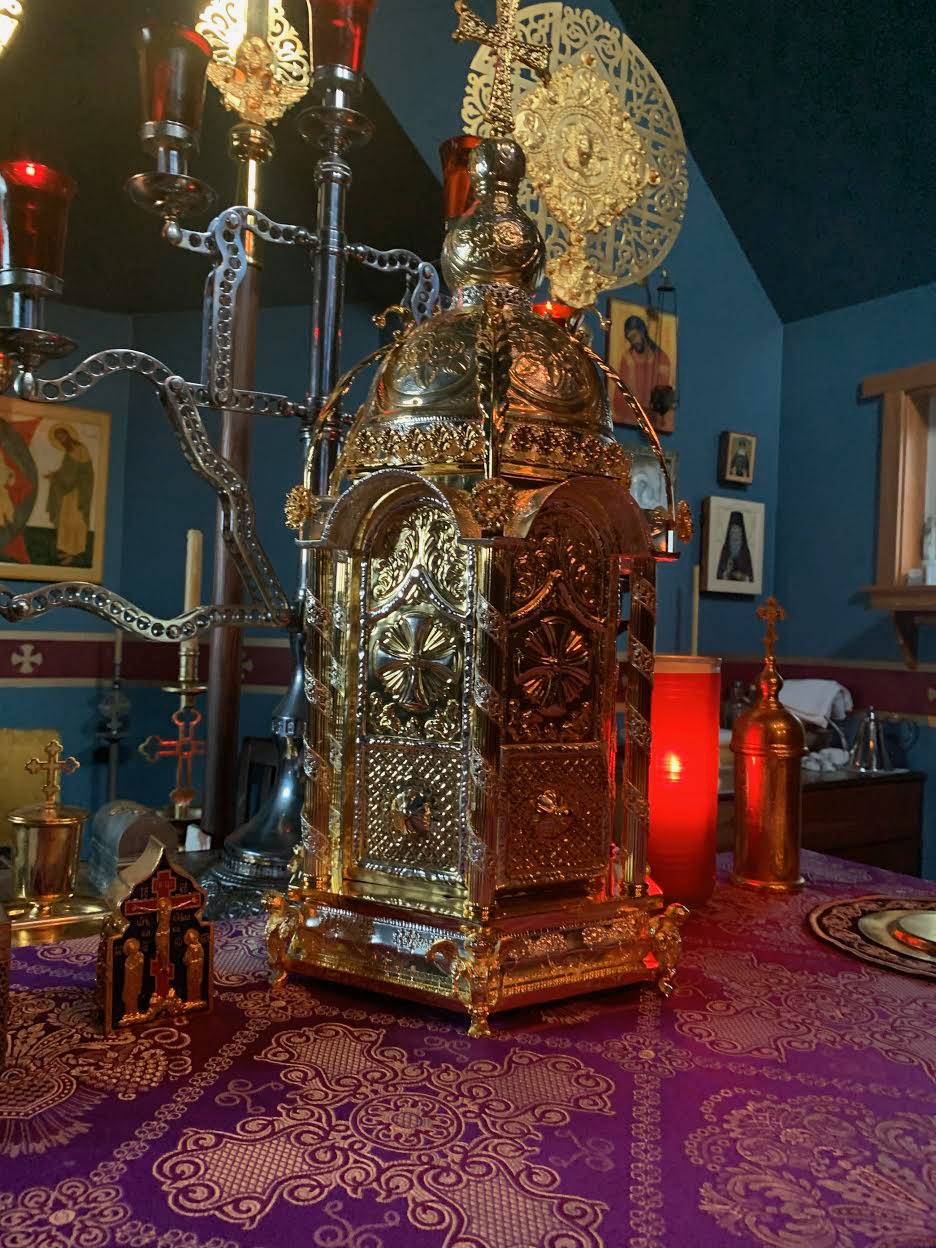 As we continue to endure this pandemic, with many Americans now sequestered in their homes, with restaurants, bars, and most businesses and hotels closed down, many of us are now considering the possibility that we could be heading into a time of financial difficulty similar to the Great Depression. Even so, we must also remember that it is still Great and Holy Lent, and a time set by the Church for repentance. This country, every nation, and even this whole world, is in need of repentance. The only way out of this difficult time (or any difficult time, for that matter) is for all of us, and especially we Orthodox Christians, to remember that this whole tragic turn of events, has been allowed by God as a call for us to repent, and to turn our hearts back from the things of this world. Now more than ever it is appropriate to turn inwardly and repent from the depths of our hearts and strive to change our lives.
I am not, nor is the Church, haranguing anyone about fasting. I am, as is the Church as a whole, calling all of us Orthodox Christians, and even the whole world, to repentance. We are to hold the ideal of struggle during the Church's divinely appointed fasts high, but fasting is not only about food. We ought to recall, for example, how during the times of great difficulties, and even in circumstances far worse than what we are experiencing at the moment, pious, suffering and even sometimes imprisoned Orthodox Christians still kept the fast, even turning down soups that had very little nutritional value, because it had meat and animal bones as the basic ingredient. However, at the same time we are also commanded to fast as best we can in accordance with our circumstances and as our strength allows under the guidance of our Confessor.
That there are large numbers of our fellow Americans hoarding food, toilet paper, and other products, off the shelves of our grocery stores, and thus depriving those on limited incomes of getting even their basic needs filled, and even heading into grocery stores during limited hours set aside for the elderly and infirm to safely shop, is hard for me to even comprehend. The sight of young college students flooding the shores of Florida during Spring Break, while foolishly seeing themselves as invincible, and demonstrating little thought for those who would be most endangered by the spread of this pandemic, is shocking to me. That pubs in England have been crowded with young people, foolishly self-centered, and demonstrating contempt for those whose lives are endangered by their selfish actions, is heartbreaking to me.
So, what should we do? We must do what Christians have done throughout the history of the Church, and see this widespread pandemic, together with any difficult social or financial straits that may follow, as a time for repentance. We must see the difficult period that has been allowed to come upon us as having been caused by our sin, and turn to God with contrite hearts. We must also make every effort to help those around us, let the light of Christ shine no matter how dark or troublesome times may appear or actually be, and we must not see this groaning and troubled age as being about ourselves, but about the whole of our world, even as it is ever upheld and supported by the loving hand of our Almighty Saviour, Who is eagerly awaiting our turning to Him so He can shed even more of His grace upon us all.
With love in Christ,
Abbot Tryphon
Saturday March 21, 2020 / March 8, 2020
Third Saturday of the Great Lent. Tone six.
Great Lent. Food with Oil
Parents' Saturday. Remembrance of the dead.
Venerable Theophylactus, bishop of Nicomedia (845).
New Hieromartyr John priest (1923).
Martyr Vladimir (1942).
Venerables Lazarus and Athanasius, monks of Murman Island, Onega Lake (1391).
Apostle Hermas of the Seventy (1st c.).
Hieromartyr Theodoretus of Antioch (361).
Venerable Dometius, monk (363).
Kursk "Sign" Icon (1898) Icon of the Mother of God.
St. Felix of Burgundy, bishop of Dunwich and enlightener of East Anglia (648) (Celtic & British).
Venerable Paul of Prusias, confessor (840) (Greek).
Martyr Dio (Greek).
Martyrs Quintilian and Capatolinus in Nicomedia.
The Scripture Readings
Hebrews 10:32-38
32 But recall the former days in which, after you were illuminated, you endured a great struggle with sufferings: 33 partly while you were made a spectacle both by reproaches and tribulations, and partly while you became companions of those who were so treated; 34 for you had compassion on me in my chains, and joyfully accepted the plundering of your goods, knowing that you have a better and an enduring possession for yourselves in heaven. 35 Therefore do not cast away your confidence, which has great reward. 36 For you have need of endurance, so that after you have done the will of God, you may receive the promise:
37 "For yet a little while,
And He who is coming will come and will not tarry.
38 Now the just shall live by faith;
But if anyone draws back,
My soul has no pleasure in him."
Mark 2:14-17
14 As He passed by, He saw Levi the son of Alphaeus sitting at the tax office. And He said to him, "Follow Me." So he arose and followed Him.
15 Now it happened, as He was dining in Levi's house, that many tax collectors and sinners also sat together with Jesus and His disciples; for there were many, and they followed Him. 16 And when the scribes and Pharisees saw Him eating with the tax collectors and sinners, they said to His disciples, "How is it that He eats and drinks with tax collectors and sinners?"
17 When Jesus heard it, He said to them, "Those who are well have no need of a physician, but those who are sick. I did not come to call the righteous, but sinners, to repentance."