The priest must become like a funnel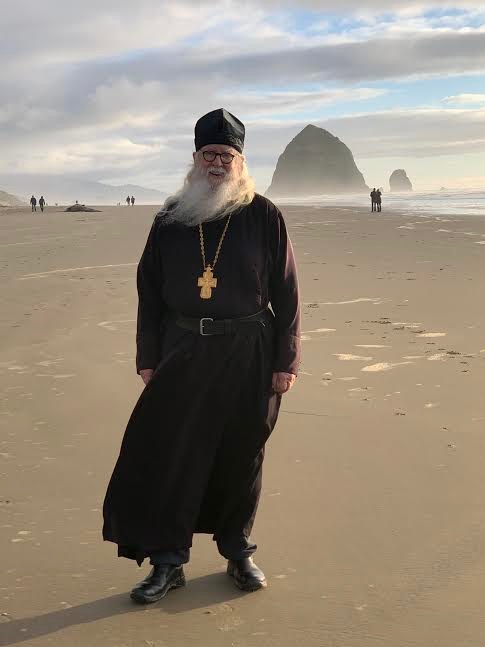 If a priest is truly to be an agent for grace, he must become like a funnel through which the Lord's mercy can flow. That a priest has received the grace of ordination, if he does not attempt to live a life of holiness, if he does not become a living sacrifice for his people, if he does not give himself over to his parishioners as a loving servant, he will have failed in his priestly service.
Priesthood is not simply a profession, like that of an attorney or doctor. The priest, in his service to the Church, is sharing in Christ's priesthood. His service must be as direct and committed as is the Lord's commitment to His Church.
Those who have been placed in the care of the priest must see in him the Christ Whom he serves. They must know by his fatherly love for them that they can trust him to care for them, no matter what. If a priest is not willing to offer himself fully to his people, as their loving father, loving each with equal fervor, he will have betrayed his priestly calling.
The priest must first and foremost be a man of prayer, and his intercessory role on behalf of his people must play a central role in his day to day service. It is in his commitment to be a man of prayer that he will be able to minister to his people with the power of the Holy Spirit. No amount of education or intellectual ability can make a priest effective.
Prayer is that central element that will make him able to minister to his people with conviction, demonstrating the love of God by his life. The wisdom needed to guide his people can not come from academic knowledge, but must flow forth as the wisdom of the ages. He must be a funnel through which the love and mercy of God can be seen and experienced by the people he is called to serve.
Love in Christ,
Abbot Tryphon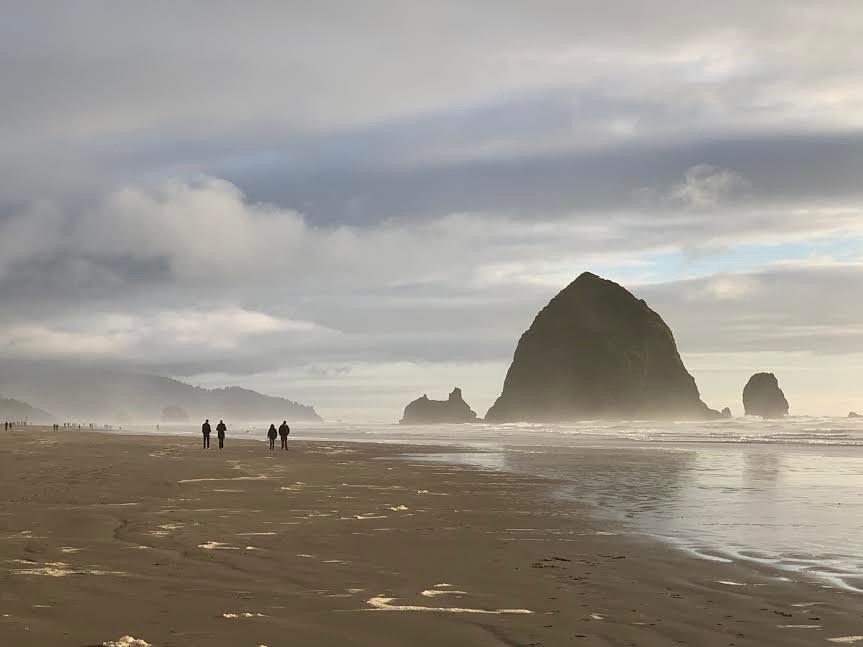 Photos: The International Conference of Police Chaplains seminar in Cannon Beach, Oregon, continues. The Oregon coast is a place where I always feel close to God. I've had a connection with this area since my college days (the 1840's).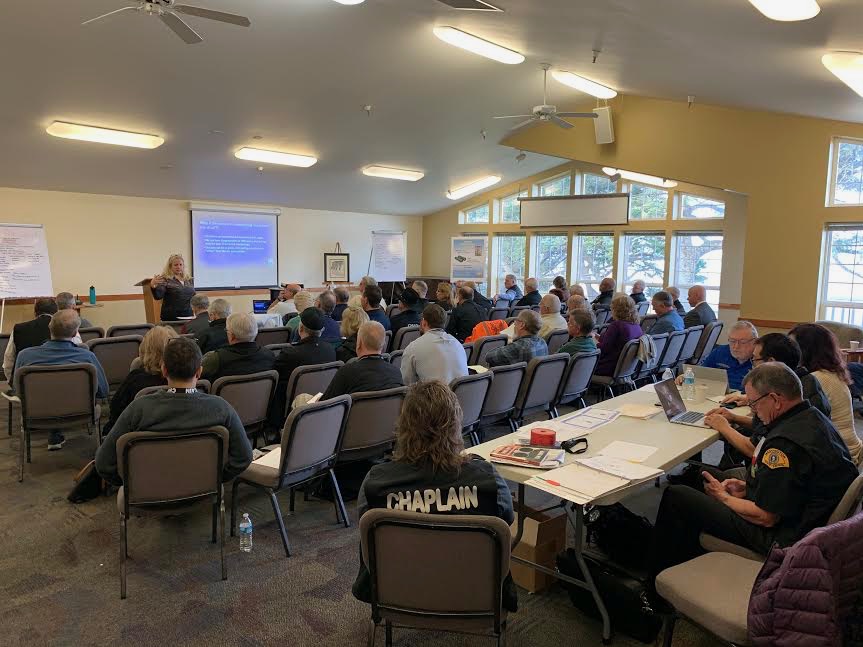 Thursday February 13, 2020 / January 31, 2020
Week of the Publican and the Pharisee. Tone one.
Fast-free Week. Fast-free
Holy Wonderworkers and Unmercenaries Cyrus and John (311) and with them Martyrs Athanasia and her daughters Theoctiste, Theodota, and Eudoxia, at Canopus in Egypt (311).
St. Nicetas of the Kiev Caves, bishop of Novgorod (1108).
Martyrs Victorinus, Victor, Nicephorus, Claudius, Diodorus, Serapion, and Papias of Egypt (251).
Martyr Tryphaenes at Cyzicus (1st c.).
New Martyr Elias (Ardunis) of Mt. Athos (1686) (Greek).
Venerable Pachomius, abbot of Keno Lake Monastery (1525).
St. Marcella of Rome (410).
St. Athanasius, bishop of Methona (880).
St. Arsenius of Paros (1877).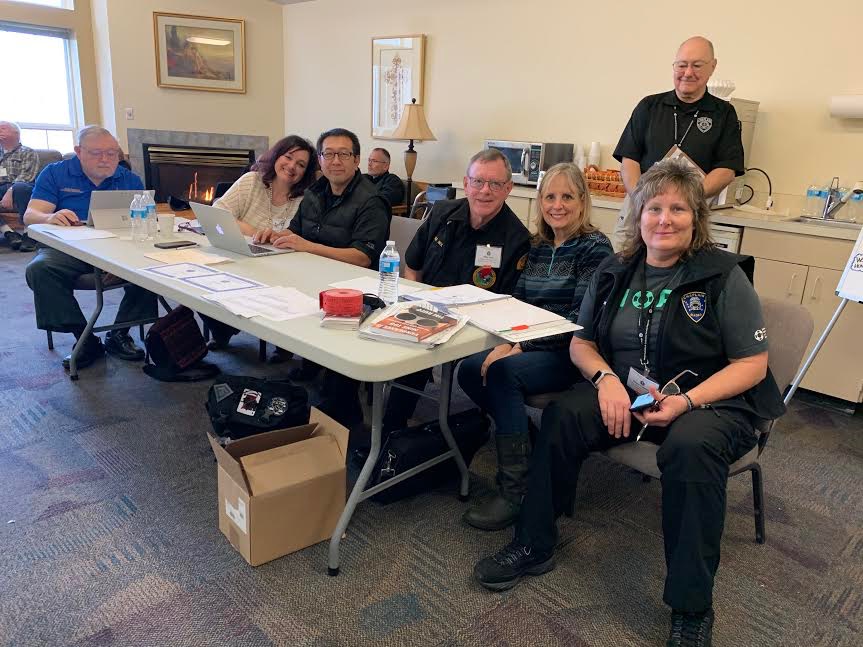 The Scripture Readings
1 John 1:8-2:6
8 If we say that we have no sin, we deceive ourselves, and the truth is not in us. 9 If we confess our sins, He is faithful and just to forgive us our sins and to cleanse us from all unrighteousness. 10 If we say that we have not sinned, we make Him a liar, and His word is not in us.
The Test of Knowing Christ
2 My little children, these things I write to you, so that you may not sin. And if anyone sins, we have an Advocate with the Father, Jesus Christ the righteous. 2 And He Himself is the propitiation for our sins, and not for ours only but also for the whole world.
The Test of Knowing Him
3 Now by this we know that we know Him, if we keep His commandments. 4 He who says, "I know Him," and does not keep His commandments, is a liar, and the truth is not in him. 5 But whoever keeps His word, truly the love of God [a]is perfected in him. By this we know that we are in Him. 6 He who says he abides in Him ought himself also to walk just as He walked.
Mark 13:31-14:2
31 Heaven and earth will pass away, but My words will by no means pass away.
No One Knows the Day or Hour
32 "But of that day and hour no one knows, not even the angels in heaven, nor the Son, but only the Father. 33 Take heed, watch and pray; for you do not know when the time is. 34 It is like a man going to a far country, who left his house and gave authority to his servants, and to each his work, and commanded the doorkeeper to watch. 35 Watch therefore, for you do not know when the master of the house is coming—in the evening, at midnight, at the crowing of the rooster, or in the morning— 36 lest, coming suddenly, he find you sleeping. 37 And what I say to you, I say to all: Watch!"
The Plot to Kill Jesus
14 After two days it was the Passover and the Feast of Unleavened Bread. And the chief priests and the scribes sought how they might take Him by [a]trickery and put Him to death. 2 But they said, "Not during the feast, lest there be an uproar of the people."