The importance of seeking the guidance of the friends of God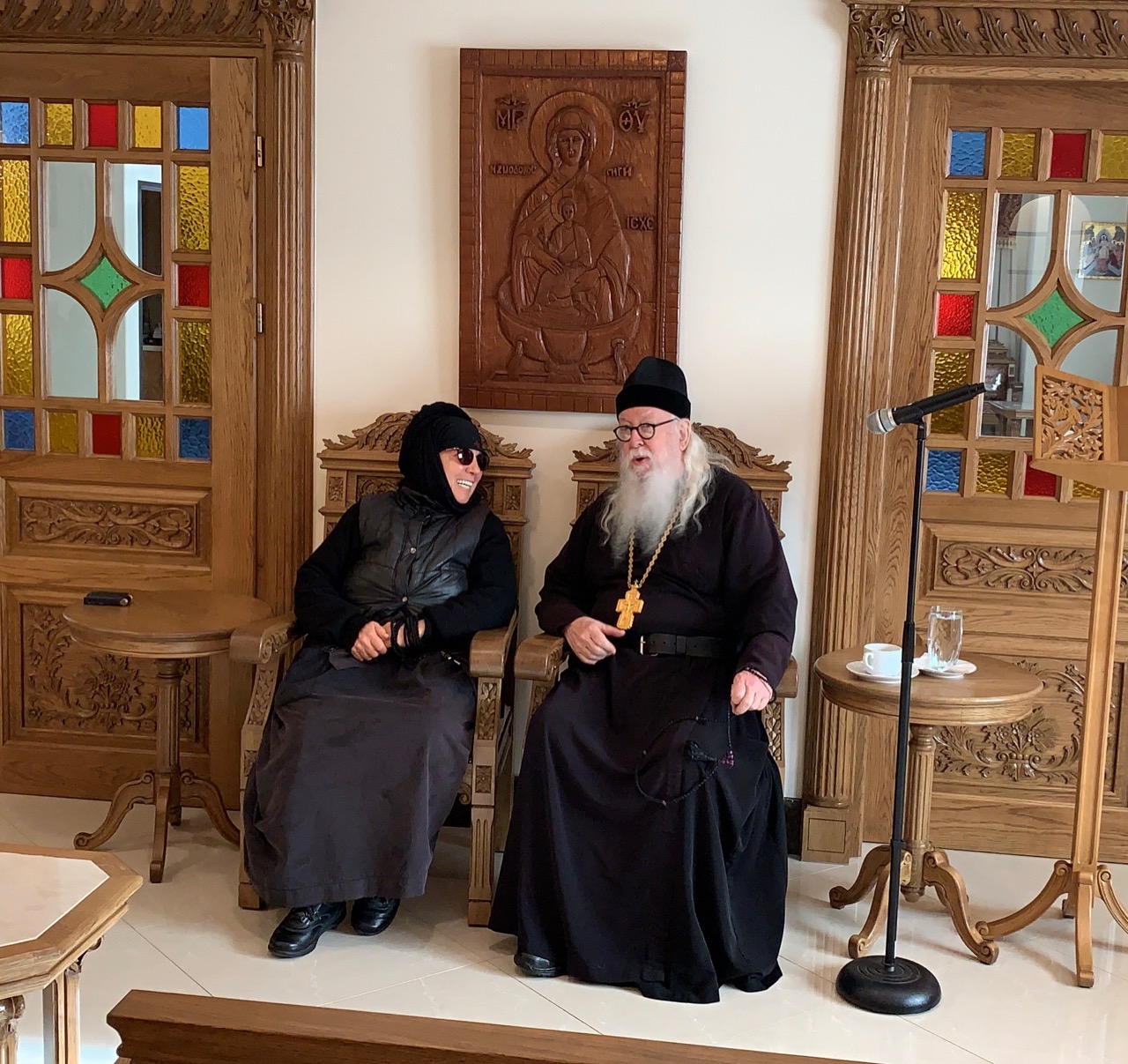 My dear friend, Father Photios Dumont, pastor of Saint Demetrios Greek Orthodox Church in Seattle, asked me to accompany him to Life Giving Spring Greek Orthodox Women's Monastery in Dunlap, CA. Father needed me to help keep him awake for the long trip, since he needed to return two days later for parish duties.
We drove some sixteen and a half hours straight on Monday, in order to pick up a large icon of Saint Nicholas the Wonderworker, painted by the nuns for the parish's iconostasis. We drove another sixteen and a half hours on Wednesday, so we could both be back for our various duties.
This trip, although rather hard on this old monk, was just what I needed, for it gave me the first opportunity I've had in years, to spend time with my dear friend, and spiritual mother, Abbess Markella. This nun is one of the holiest women I have ever known, and is revered far and wide as a living saint. Her connection with God is so very evident to all who know her, and I've received so much love and spiritual support from this amazing woman, over a period of many years.
Her love and spiritual council has helped me navigate the past two years, during which time I have had to endure terrible attacks, and bouts with some of the most difficult spiritual struggles I have had to suffer in over forty years as a monk. Two Christmases ago, without having shared my sorrow and pain, Mother Markella called me on my cell phone, announcing that she and her nuns were going to sing a Christmas carol to me. I then heard them sing three stanzas of "Joy to the World". I was in tears by the time they completed the hymn.
It has been my friendships with Abbess Markella and Archpriest Nicholas Letten (a ninety four year old priest in Portland, Oregon) from whom I have learned the value of living life with a smile on my face, and joy in my heart, in spite of, or perhaps because of, the suffering God has allowed for my salvation. They have both been spiritual parents to me, loved me unconditionally, and always encouraged me during very trying times. They are the friends of God who have pointed to saints, such as John the Wonderworker of San Francisco, and the recently reposed Elder Ephram of Arizona, as examples of individuals who suffered slander and hatred, yet remained joyful in spirit.
Is it any wonder I am filled with such joy when in their company, that I find my daily encounters with the monks of my own monastic community, and the many others whom God has brought into my life, so joyful? Is it any wonder I've experienced the importance of seeking the guidance of the friends of God? Is it not clear that God has visited upon me, unworthy as I am, such spiritual parents, who have demonstrated, over and over, the love God has for me?
With love in Christ,
Abbot Tryphon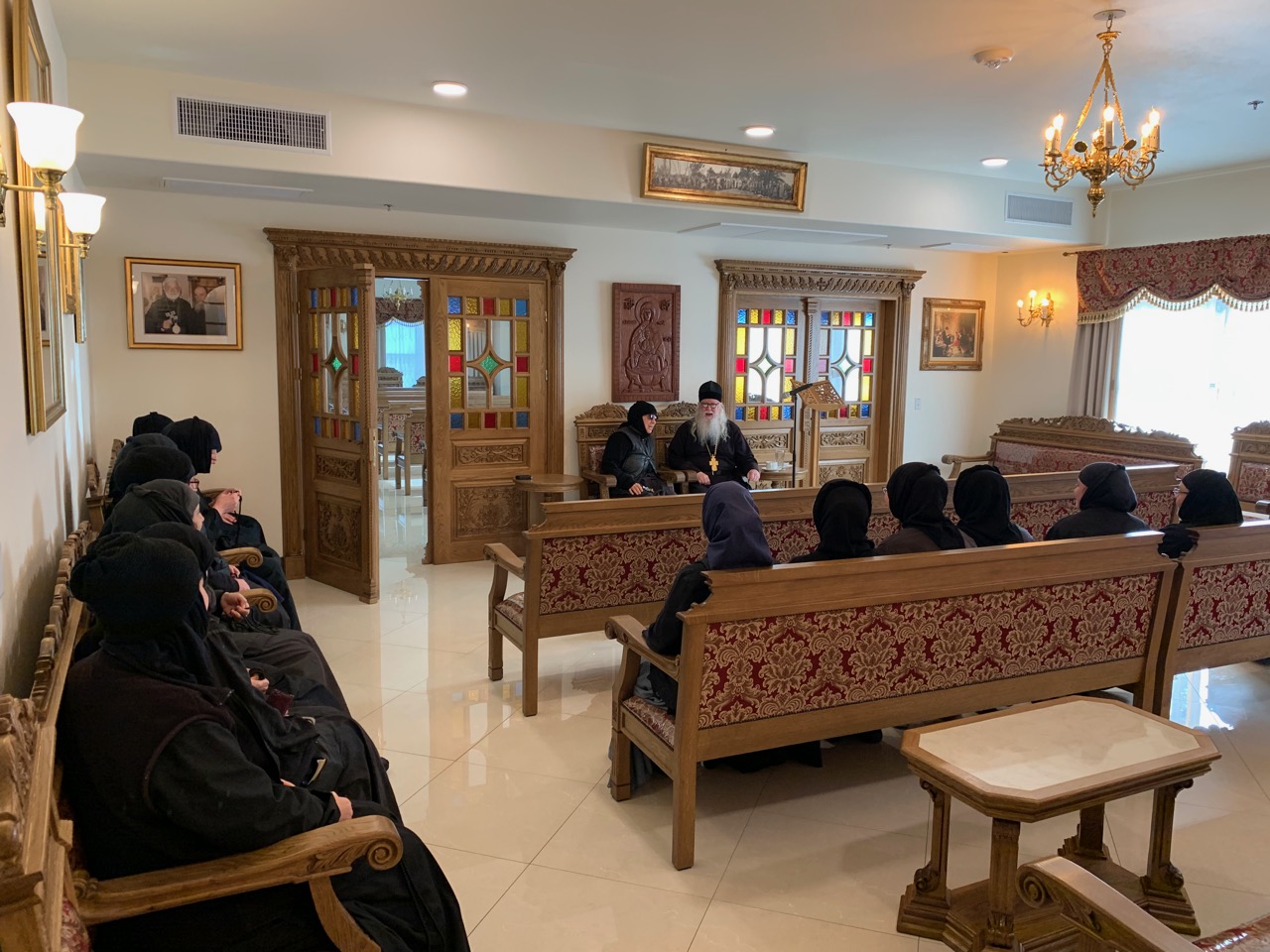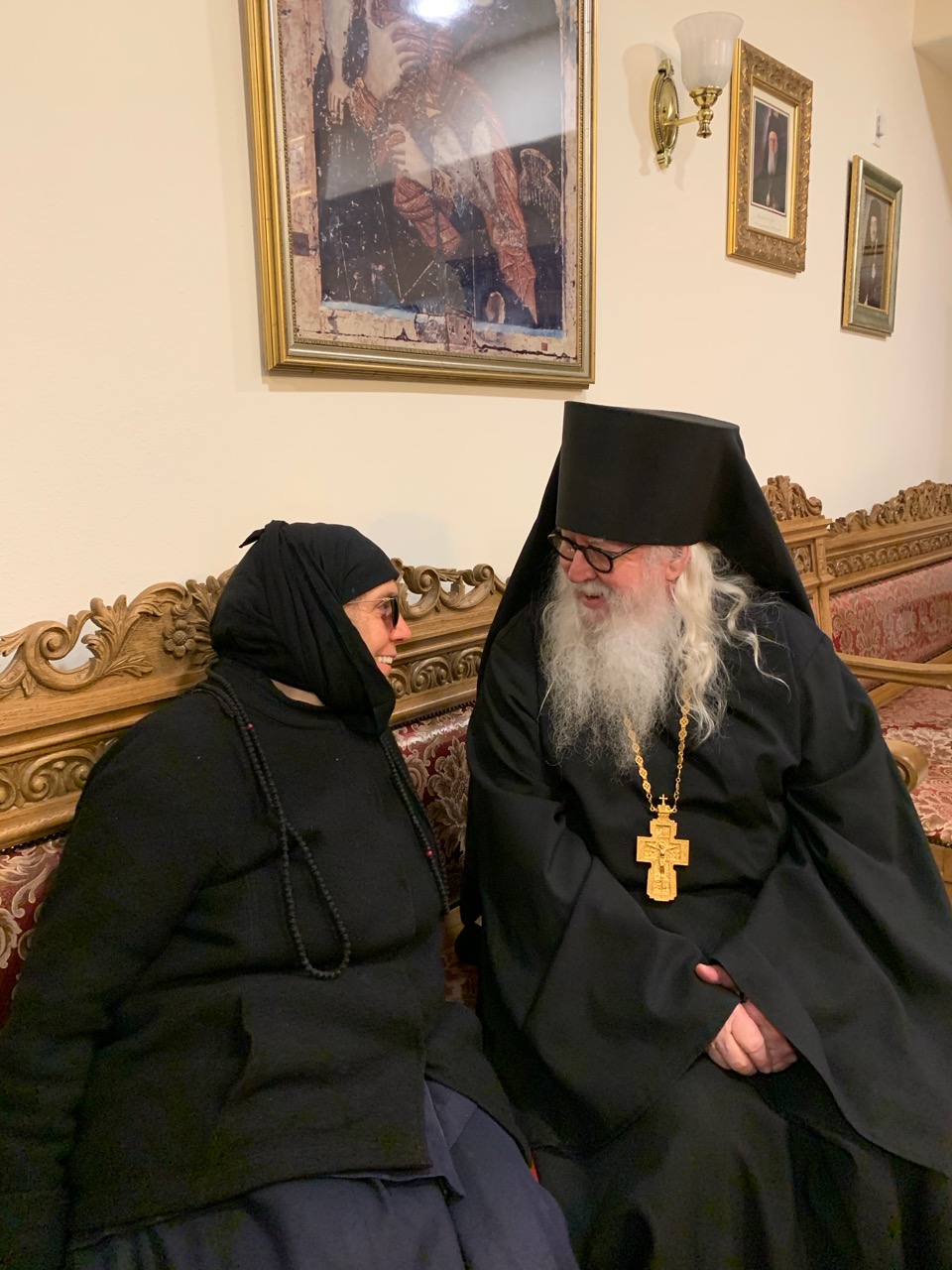 Photos: Abbot Tryphon together with Abbess Markella and Archpriest Nicholas Letten. Scroll down for many photos of the monastery.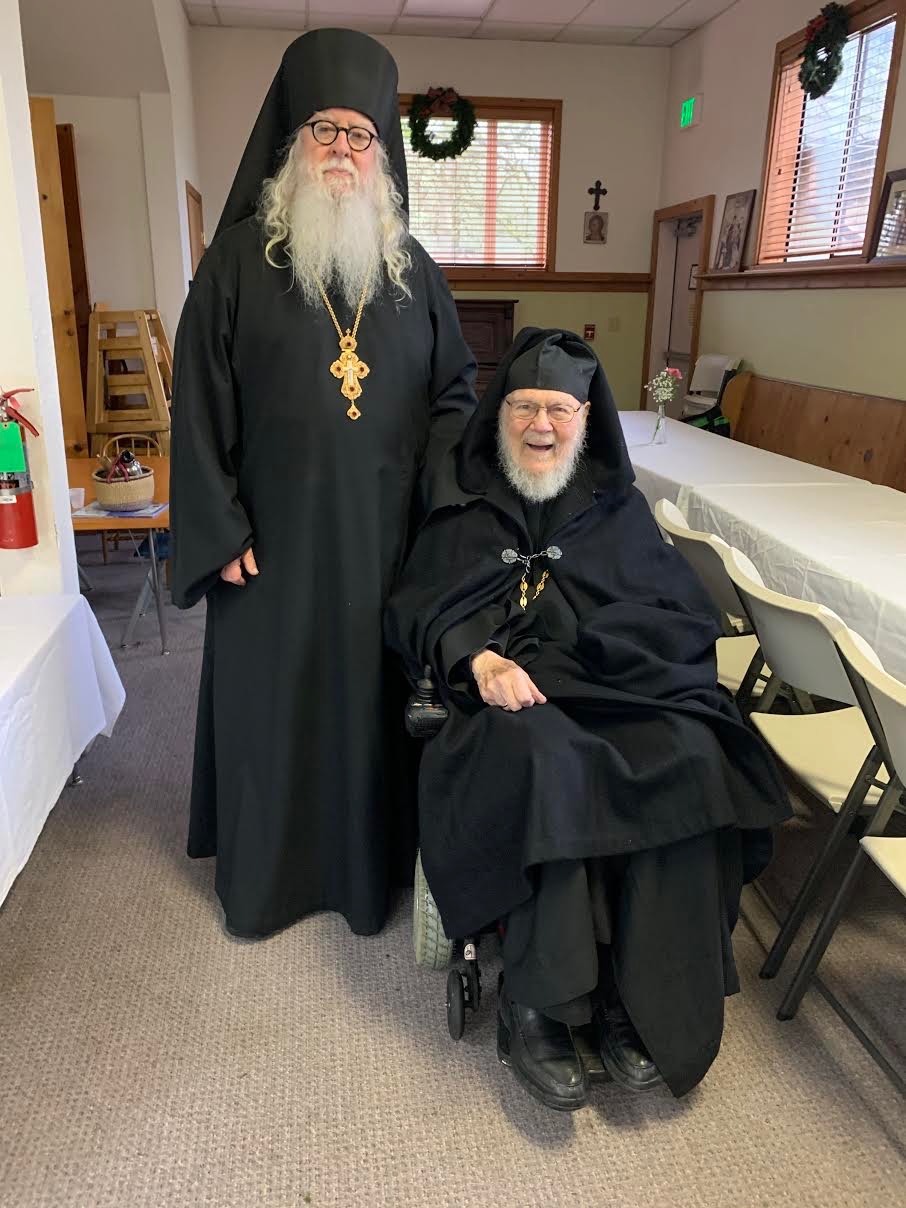 Friday February 7, 2020 / January 25, 2020
34th Week after Pentecost. Tone eight.
Fast. Fish Allowed
St. Gregory the Theologian, archbishop of Constantinople (389).
Venerable Anatole I (Zertsalov, the "Elder") of Optina (1894).
New Hieromartyr Vladimir, metropolitan of Kiev, proto-martyr of the communist yoke in Russia (1918).
New Martyr Abbess Margaret (Gunaronulo) of Menzelino (1918).
New Hieromartyr Peter archbishop of Voronezh (1929).
New Hieromartyr Basil bishop of Priluksk. 1930).
New Martyr Abbess Athanasia (Lepeshkin) of Zosima Hermitage (1931).
St. Stephen priest, martyr Boris (1938).
St. Moses, archbishop of Novgorod (1362).
Martyrs Felicitas of Rome and seven sons: Januarius, Felix, Philip, Silvanus, Alexander, Vitalis, and Martial (164).
Venerable Publius, ascetic of Syria (380).
Venerable Mares the Singer of Syria (430).
Icons of the Most Holy Theotokos "Assuage My Sorrow" and "Unexpected Joy.".
New Martyr Auxentius of Constantinople (1720) (Greek).
Martyr Medula and her companions (Greek).
St. Castinus, bishop of Byzantium (240) (Greek).
Venerable Demetrius Skevophylax ("Keeper of the Sacred Vessels") of Constantinople (8th c.) (Greek).
Venerable Apollo of the Thebaid, monk (4th c.) (Greek).
St. Bretanion (Vetranion), bishop of Tomis (380) (Romania).
St. Gregory of Golutvin (15th c.).
St. Dwyn, virgin of Llandwyn.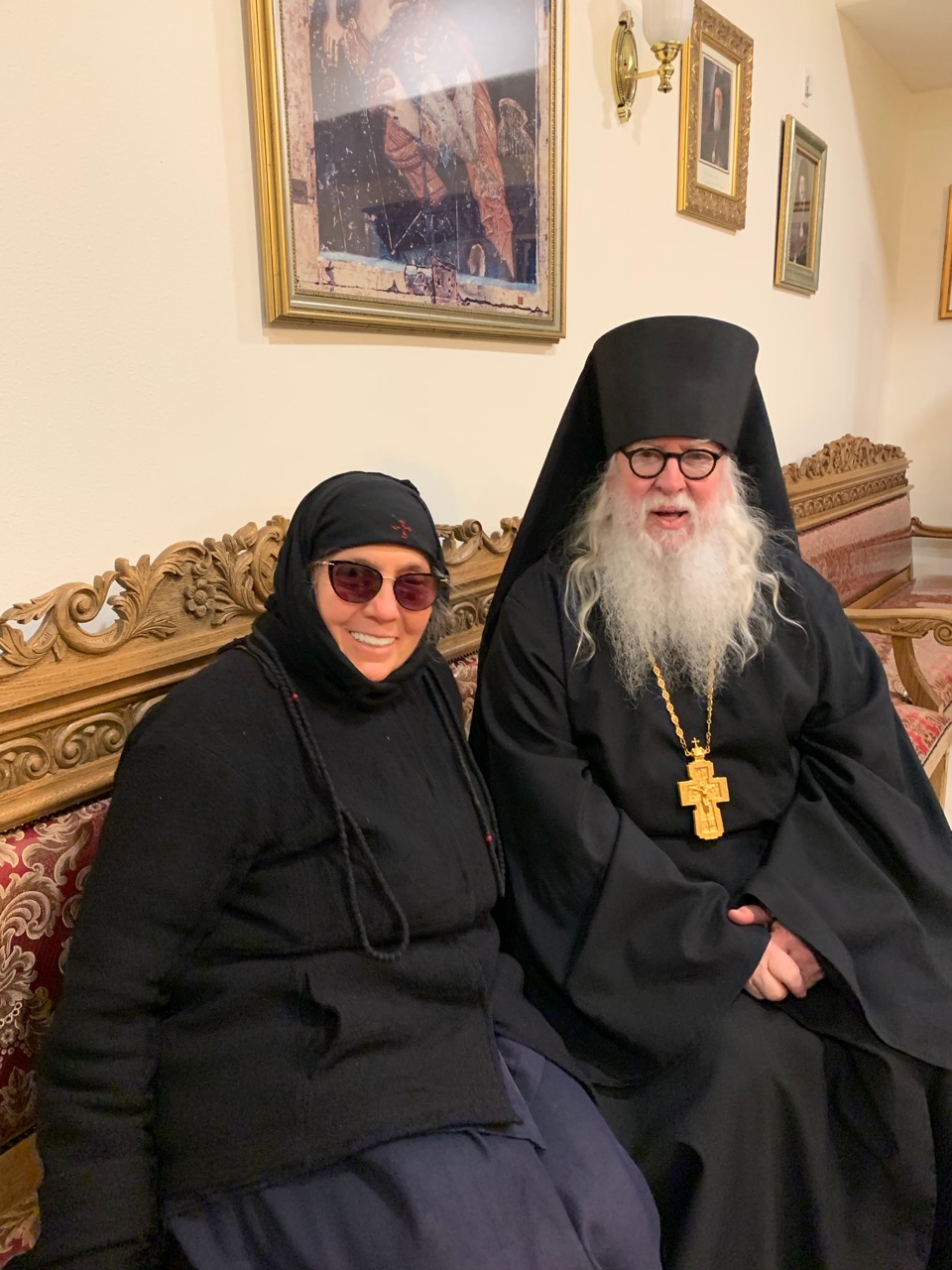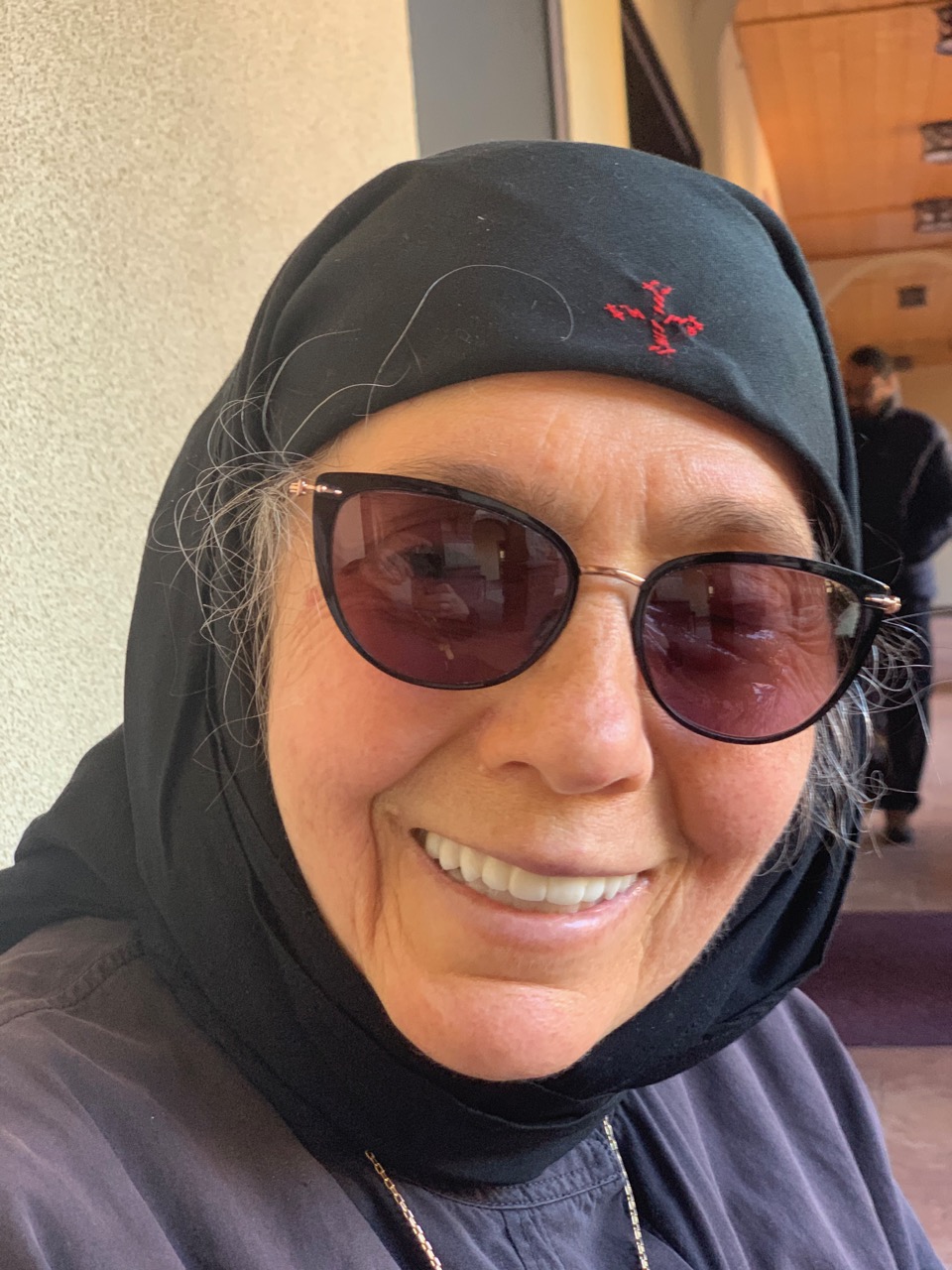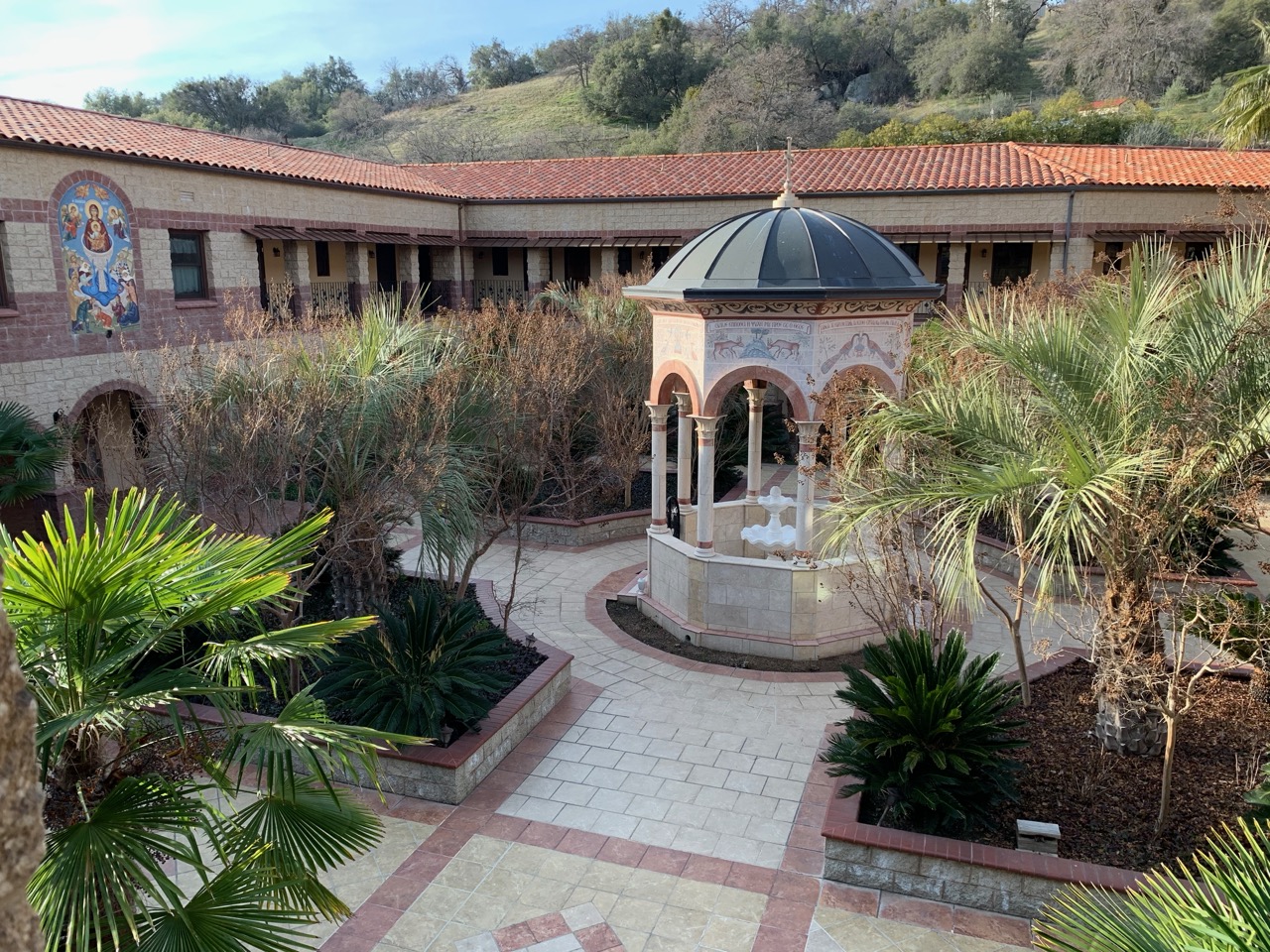 The Scripture Readings
John 10:1-9
Jesus the True Shepherd
10 "Most assuredly, I say to you, he who does not enter the sheepfold by the door, but climbs up some other way, the same is a thief and a robber. 2 But he who enters by the door is the shepherd of the sheep. 3 To him the doorkeeper opens, and the sheep hear his voice; and he calls his own sheep by name and leads them out. 4 And when he brings out his own sheep, he goes before them; and the sheep follow him, for they know his voice. 5 Yet they will by no means follow a stranger, but will flee from him, for they do not know the voice of strangers." 6 Jesus used this illustration, but they did not understand the things which He spoke to them.
Jesus the Good Shepherd
7 Then Jesus said to them again, "Most assuredly, I say to you, I am the door of the sheep. 8 All who ever came before Me are thieves and robbers, but the sheep did not hear them. 9 I am the door. If anyone enters by Me, he will be saved, and will go in and out and find pasture.
2 Peter 1:1-10
Greeting the Faithful
1 Simon Peter, a bondservant and apostle of Jesus Christ,
To those who have obtained like precious faith with us by the righteousness of our God and Savior Jesus Christ:
2 Grace and peace be multiplied to you in the knowledge of God and of Jesus our Lord, 3 as His divine power has given to us all things that pertain to life and godliness, through the knowledge of Him who called us by glory and virtue, 4 by which have been given to us exceedingly great and precious promises, that through these you may be partakers of the divine nature, having escaped the corruption that is in the world through lust.
Fruitful Growth in the Faith
5 But also for this very reason, giving all diligence, add to your faith virtue, to virtue knowledge, 6 to knowledge self-control, to self-control perseverance, to perseverance godliness, 7 to godliness brotherly kindness, and to brotherly kindness love. 8 For if these things are yours and abound, you will be neither barren nor unfruitful in the knowledge of our Lord Jesus Christ. 9 For he who lacks these things is shortsighted, even to blindness, and has forgotten that he was cleansed from his old sins.
10 Therefore, brethren, be even more diligent to make your call and election sure, for if you do these things you will never stumble;
Mark 13:1-8
Jesus Predicts the Destruction of the Temple
13 Then as He went out of the temple, one of His disciples said to Him, "Teacher, see what manner of stones and what buildings are here!"
2 And Jesus answered and said to him, "Do you see these great buildings? Not one stone shall be left upon another, that shall not be thrown down."
The Signs of the Times and the End of the Age
3 Now as He sat on the Mount of Olives opposite the temple, Peter, James, John, and Andrew asked Him privately, 4 "Tell us, when will these things be? And what will be the sign when all these things will be fulfilled?"
5 And Jesus, answering them, began to say: "Take heed that no one deceives you. 6 For many will come in My name, saying, 'I am He,' and will deceive many. 7 But when you hear of wars and rumors of wars, do not be troubled; for such things must happen, but the end is not yet. 8 For nation will rise against nation, and kingdom against kingdom. And there will be earthquakes in various places, and there will be famines and troubles. These are the beginnings of sorrows.