"What began in Russia will end in America." ~(Schema-hieromonk Elder Ignatius of Harbin Manchuria, August 3/16, 1958†)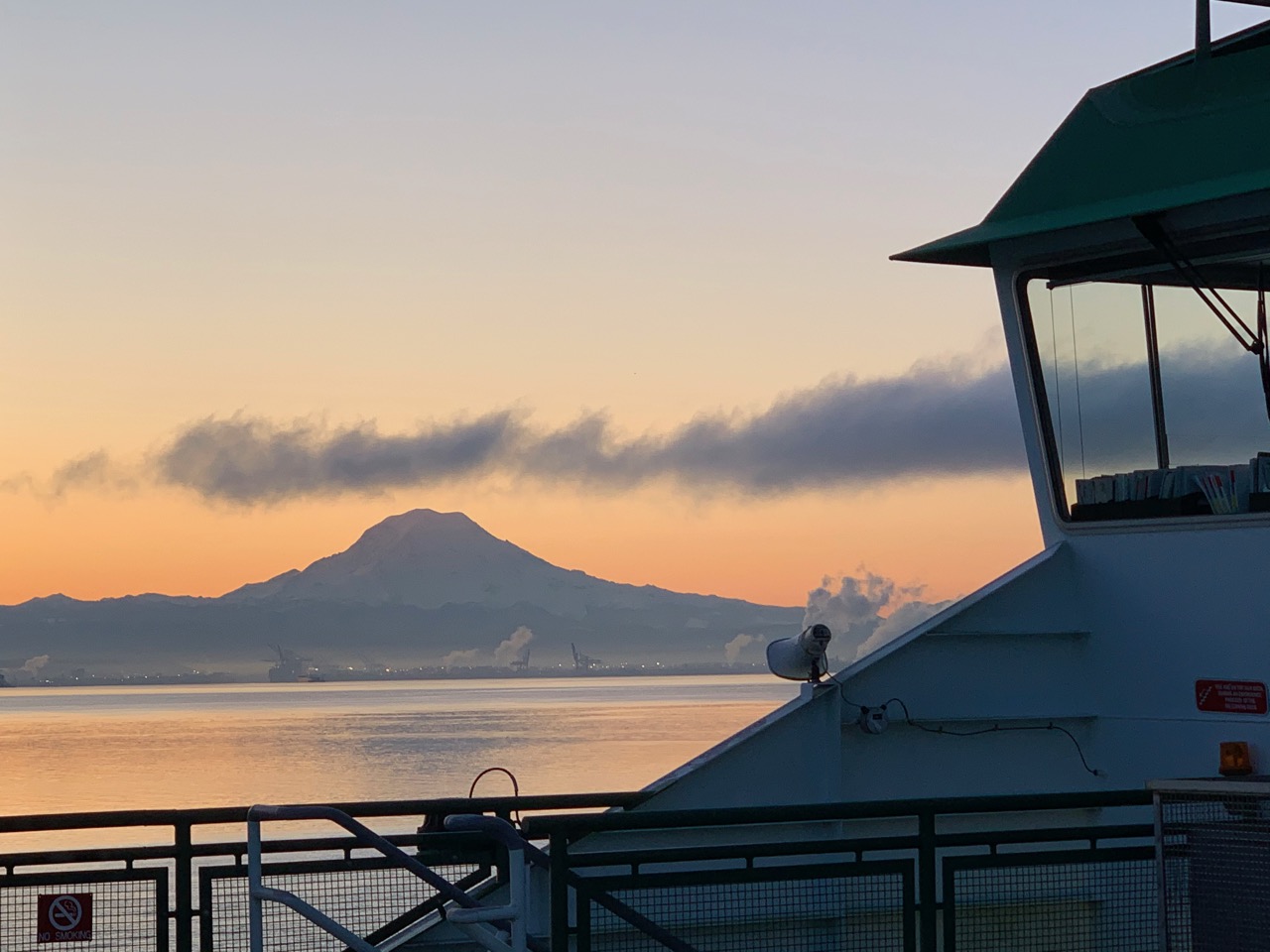 As an American I have clearly seen, over these past forty years or so, a secularization of our nation, with the end result that evil is taking root. Consequently, the American people are being deceived by an atheism that is ripping our own country from us. America is becoming like the Soviet Union, while Russia is becoming the Christian land America once was.
We American's are witnessing a progressive extinction of our traditional public and educational institutions, watching to our horror, traditional values replaced with all manner of perversion. Our once proud institutions are now becoming corrupt, just as violence, decadence, and insanity are increasing.
Marxist ideologies and secularist principles are changing our once Christian culture, leading to the state sponsored pressures that will ultimately take away our individual freedoms and liberties.
Alexander Solzhenitsyn, in his "Godlessness: the First Step to the Gulag", referenced how the communist takeover of Russia was preceded by an atheistic mentality that lead to the secularization of Russia, therefore alienating the Russian people from their traditional Christian morality and beliefs. Solzhenitsyn rightly concluded that Russia was open to atheism and anti-Christian morality because "Men have forgotten God".
It is all the more imperative that we fervently pray for our country, and give witness to the importance of Christ in our lives. The secularization that is taking place must not be allowed to take hold, but must be pushed back by us. We must stand firm against this radical takeover, and as warriors for our faith, battle against the destructive power of the evil enemy of our salvation.
With love in Christ,
Abbot Tryphon
Wednesday February 19, 2020 / February 6, 2020
Week of the Prodigal Son. Tone two.
Fast. Fish Allowed
Venerable Bucolus, bishop of Smyrna (ca. 100).
New Hieromartyrs Demetrius priest and Martyr Anatolius (1921).
New Hieromartyr Basil priest (1930).
New Hieromartyr Priest Basil Nadezhnin of Moscow, (1937).
New Hieromartyr Alexander priest (1938).
Venerables Barsanuphius the Great and John the Prophet, monks of Palestine (6th c.).
St. Photius, patriarch of Constantinople (891).
Virgin-martyr Dorothea, and with her Martyrs Christina and Callista, sisters, and Theophilus, at Caesarea in Cappadocia (288-300).
Martyr Julian of Emesa (312).
Virgin-martyr Fausta, and with her Martyrs Evilasius and Maximus, at Cyzicus (ca. 305-311).
Virgin-martyrs Martha and Mary, and their brother Martyr Lycarion, in Egypt.
Venerable Dorothea, schemanun of Kashin (1629).
St. Mael, bishop of Ardagh, disciple of St. Patrick (488) (Celtic & British).
Martyrs Faustus, Basil and Silvanus of Darion in Constantinople (Greek).
Venerable John of Thebes, monk (Greek).
St. James, ascetic of Syria (ca. 460).
St. Vedast, bishop of Arras (540).
St. Amand, apostle of Maastricht (675) (Neth.).
St. Arsen of Iqalto, Georgia (1127).
The Scripture Readings
1 John 3:21-4:6
21 Beloved, if our heart does not condemn us, we have confidence toward God. 22 And whatever we ask we receive from Him, because we keep His commandments and do those things that are pleasing in His sight. 23 And this is His commandment: that we should believe on the name of His Son Jesus Christ and love one another, as He gave us commandment.
The Spirit of Truth and the Spirit of Error
24 Now he who keeps His commandments abides in Him, and He in him. And by this we know that He abides in us, by the Spirit whom He has given us.
Love for God and One Another
4 Beloved, do not believe every spirit, but test the spirits, whether they are of God; because many false prophets have gone out into the world. 2 By this you know the Spirit of God: Every spirit that confesses that Jesus Christ has come in the flesh is of God, 3 and every spirit that does not confess that Jesus Christ has come in the flesh is not of God. And this is the spirit of the Antichrist, which you have heard was coming, and is now already in the world.
4 You are of God, little children, and have overcome them, because He who is in you is greater than he who is in the world. 5 They are of the world. Therefore they speak as of the world, and the world hears them. 6 We are of God. He who knows God hears us; he who is not of God does not hear us. By this we know the spirit of truth and the spirit of error.
Mark 14:43-15:1
Betrayal and Arrest in Gethsemane
43 And immediately, while He was still speaking, Judas, one of the twelve, with a great multitude with swords and clubs, came from the chief priests and the scribes and the elders. 44 Now His betrayer had given them a signal, saying, "Whomever I kiss, He is the One; seize Him and lead Him away safely."
45 As soon as he had come, immediately he went up to Him and said to Him, "Rabbi, Rabbi!" and kissed Him.
46 Then they laid their hands on Him and took Him. 47 And one of those who stood by drew his sword and struck the servant of the high priest, and cut off his ear.
48 Then Jesus answered and said to them, "Have you come out, as against a robber, with swords and clubs to take Me? 49 I was daily with you in the temple teaching, and you did not seize Me. But the Scriptures must be fulfilled."
50 Then they all forsook Him and fled.
A Young Man Flees Naked
51 Now a certain young man followed Him, having a linen cloth thrown around his naked body. And the young men laid hold of him, 52 and he left the linen cloth and fled from them naked.
Jesus Faces the Sanhedrin
53 And they led Jesus away to the high priest; and with him were assembled all the chief priests, the elders, and the scribes. 54 But Peter followed Him at a distance, right into the courtyard of the high priest. And he sat with the servants and warmed himself at the fire.
55 Now the chief priests and all the council sought testimony against Jesus to put Him to death, but found none. 56 For many bore false witness against Him, but their testimonies did not agree.
57 Then some rose up and bore false witness against Him, saying, 58 "We heard Him say, 'I will destroy this temple made with hands, and within three days I will build another made without hands.' " 59 But not even then did their testimony agree.
60 And the high priest stood up in the midst and asked Jesus, saying, "Do You answer nothing? What is it these men testify against You?" 61 But He kept silent and answered nothing.
Again the high priest asked Him, saying to Him, "Are You the Christ, the Son of the Blessed?"
62 Jesus said, "I am. And you will see the Son of Man sitting at the right hand of the Power, and coming with the clouds of heaven."
63 Then the high priest tore his clothes and said, "What further need do we have of witnesses? 64 You have heard the blasphemy! What do you think?"
And they all condemned Him to be deserving of death.
65 Then some began to spit on Him, and to blindfold Him, and to beat Him, and to say to Him, "Prophesy!" And the officers struck Him with the palms of their hands.
Peter Denies Jesus, and Weeps
66 Now as Peter was below in the courtyard, one of the servant girls of the high priest came. 67 And when she saw Peter warming himself, she looked at him and said, "You also were with Jesus of Nazareth."
68 But he denied it, saying, "I neither know nor understand what you are saying." And he went out on the porch, and a rooster crowed.
69 And the servant girl saw him again, and began to say to those who stood by, "This is one of them." 70 But he denied it again.
And a little later those who stood by said to Peter again, "Surely you are one of them; for you are a Galilean, and your speech shows it."
71 Then he began to curse and swear, "I do not know this Man of whom you speak!"
72 A second time the rooster crowed. Then Peter called to mind the word that Jesus had said to him, "Before the rooster crows twice, you will deny Me three times." And when he thought about it, he wept.
Jesus Faces Pilate
15 Immediately, in the morning, the chief priests held a consultation with the elders and scribes and the whole council; and they bound Jesus, led Him away, and delivered Him to Pilate.