Abusive behavior betrays a deep spiritual and psychological illness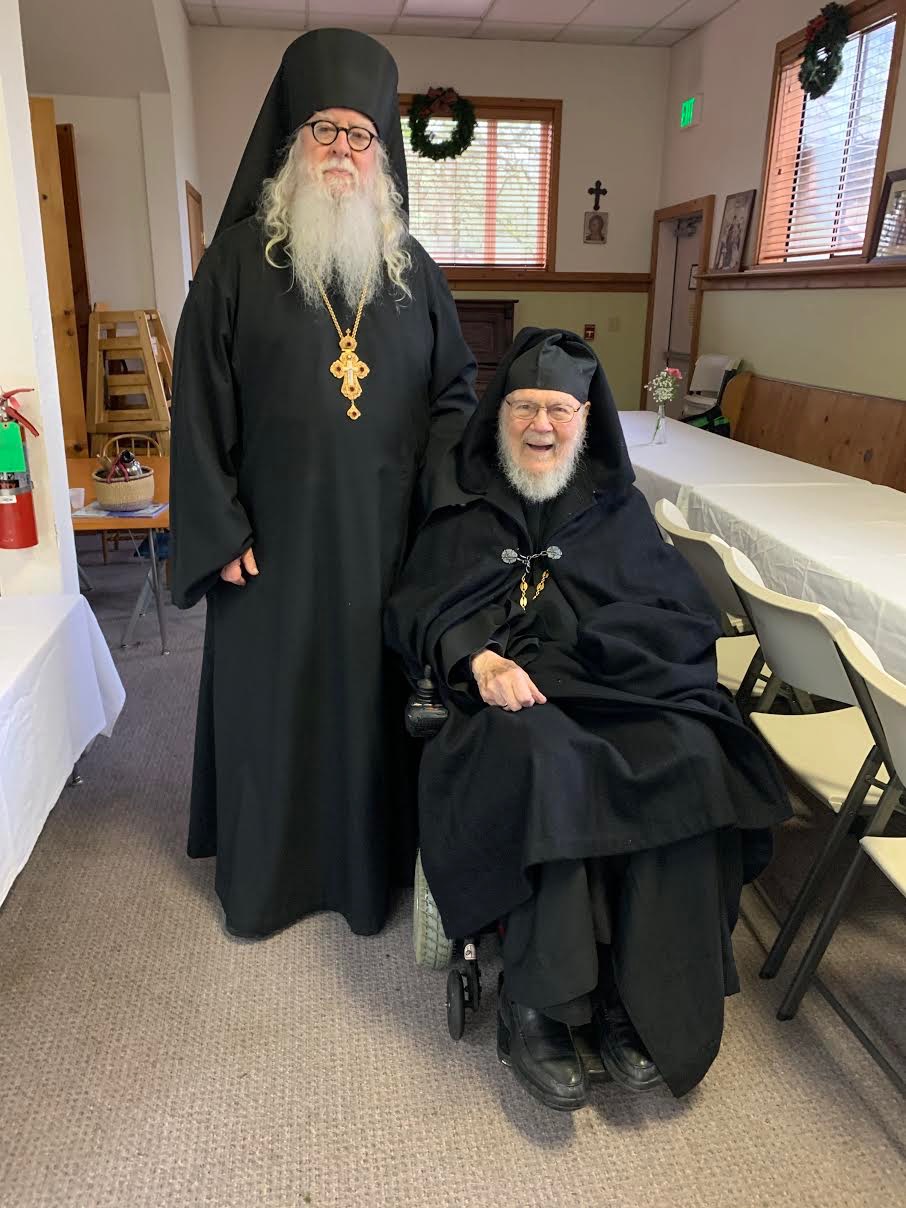 There are people who insist on holding on to resentment, often inventing situations in their minds that never happened, justifying their bad behavior, and putting the blame on others. They see themselves as the abused party, always quick to take offense. Rarely are they able to have healthy relationships, for they are in reality, the abusers. Their world centers around them, and any attempt by others to appease them, only contributes to the anti-social behavior.
Such behavior betrays a deep spiritual and psychological illness, one that is not easily healed. Such people feel empowered by making other people uncomfortable, and normal attempts at rapprochement often end in failure, for such people are always looking for ways to continue their control over others. Their illness is difficult to heal, for their pride and deep seated sense of superiority makes repentance difficult, for they simply don't see themselves as having a problem.
One of the Desert Fathers tells us of a young monk who came to his elder, complaining that he'd been wronged by one of his brothers, and following the holy tradition of the desert, had gone to the one who had wronged him, asking for forgiveness. The erring brother refused, so the wronged brother wanted to know what he should do in response. The elder told the young monk that he had walked away justified in the eyes of God, and that there was nothing left for him to do, except to pray for his erring brother.
This true story from the Desert Fathers makes clear that we must always be quick to forgive others, even if they were at fault, not remembering the wrong done to us, nor depend on the other cooperating in the reconciliation. Their repentance is not required, for we will be held accountable only for our own response. Before God, we will be justified.
When another person refuses to accept our heartfelt apology, we must be willing to let it be, and walk away, knowing that we've done our part. Abusive people such as these, can, if we let them, prevent us from living our own life in Christ, for they keep our focus away from the forgiveness that comes from Christ. When we walk away from such negative people, we walk away having forgiven them, and we commit ourselves to praying for their repentance. There is nothing more we can do.
Keeping our focus on Christ, we do not react, do not resent, and do not lose our inner peace. The sickness that is at the basis of controlling, abusive people, must not be allowed to take away from the inner joy and peace that comes from our personal relationship with Christ.
For your own soul's sake, and for the soul of the abuser, continue to pray for them, but go your own way, "And the peace of God, which passeth all understanding, shall keep your hearts and minds through Christ Jesus (Philippians 4:7)."
Love in Christ,
Abbot Tryphon
Photo: Together with Archpriest Nicholas Letten, my longtime friend and confessor.
Friday January 10, 2020 / December 28, 2019
30th Week after Pentecost. Tone four.
Sviatki. Fast-free
The 20,000 Martyrs of Nicomedia, including Glycerius, Zeno, Theophilus, Dorotheus, Mardonius, Migdonius, Indes, Gorgonius, Peter, Euthymius, and the virgins Agape, Domna, Theophila and others (302).
St. Cornelius, monk of Krypets Monastery in Pskov (1903).
New Hieromartyrs Nikodim, bishop of Belgorod and Arcadius deacon (1918).
New Hieromartyr Alexander priest (1920).
New Hieromartyrs Theoctistus, Leonid, Nicholas priests (1937).
New Hieromartyr Aretha priest (1938).
Venerable Ignatius, monk, of Loma (Vologda) (1591).
Apostle Nicanor the Deacon (34).
Venerable Simon the Myrrh-gusher, founder of Simonopetra Monastery, Mt. Athos (1287).
Venerable Babylas of Tarsus in Cilicia.
Martyr Secundus (Greek).
The Scripture Readings
Hebrews 11:8
Faithful Abraham
8 By faith Abraham obeyed when he was called to go out to the place which he would receive as an inheritance. And he went out, not knowing where he was going.
Hebrews 11:16
16 But now they desire a better, that is, a heavenly country. Therefore God is not ashamed to be called their God, for He has prepared a city for them.
Mark 12:1-12
The Parable of the Wicked Vinedressers
12 Then He began to speak to them in parables: "A man planted a vineyard and set a hedge around it, dug a place for the wine vat and built a tower. And he leased it to vinedressers and went into a far country. 2 Now at vintage-time he sent a servant to the vinedressers, that he might receive some of the fruit of the vineyard from the vinedressers. 3 And they took him and beat him and sent him away empty-handed. 4 Again he sent them another servant, and at him they threw stones, wounded him in the head, and sent him away shamefully treated. 5 And again he sent another, and him they killed; and many others, beating some and killing some.6 Therefore still having one son, his beloved, he also sent him to them last, saying, 'They will respect my son.' 7 But those vinedressers said among themselves, 'This is the heir. Come, let us kill him, and the inheritance will be ours.' 8 So they took him and killed him and cast him out of the vineyard.
9 "Therefore what will the owner of the vineyard do? He will come and destroy the vinedressers, and give the vineyard to others.10 Have you not even read this Scripture:
'The stone which the builders rejected
Has become the chief cornerstone.
11 This was the Lord's doing,
And it is marvelous in our eyes'?"
12 And they sought to lay hands on Him, but feared the multitude, for they knew He had spoken the parable against them. So they left Him and went away.