To be a Christian is not about conformity to the image of other people, but to the image of Christ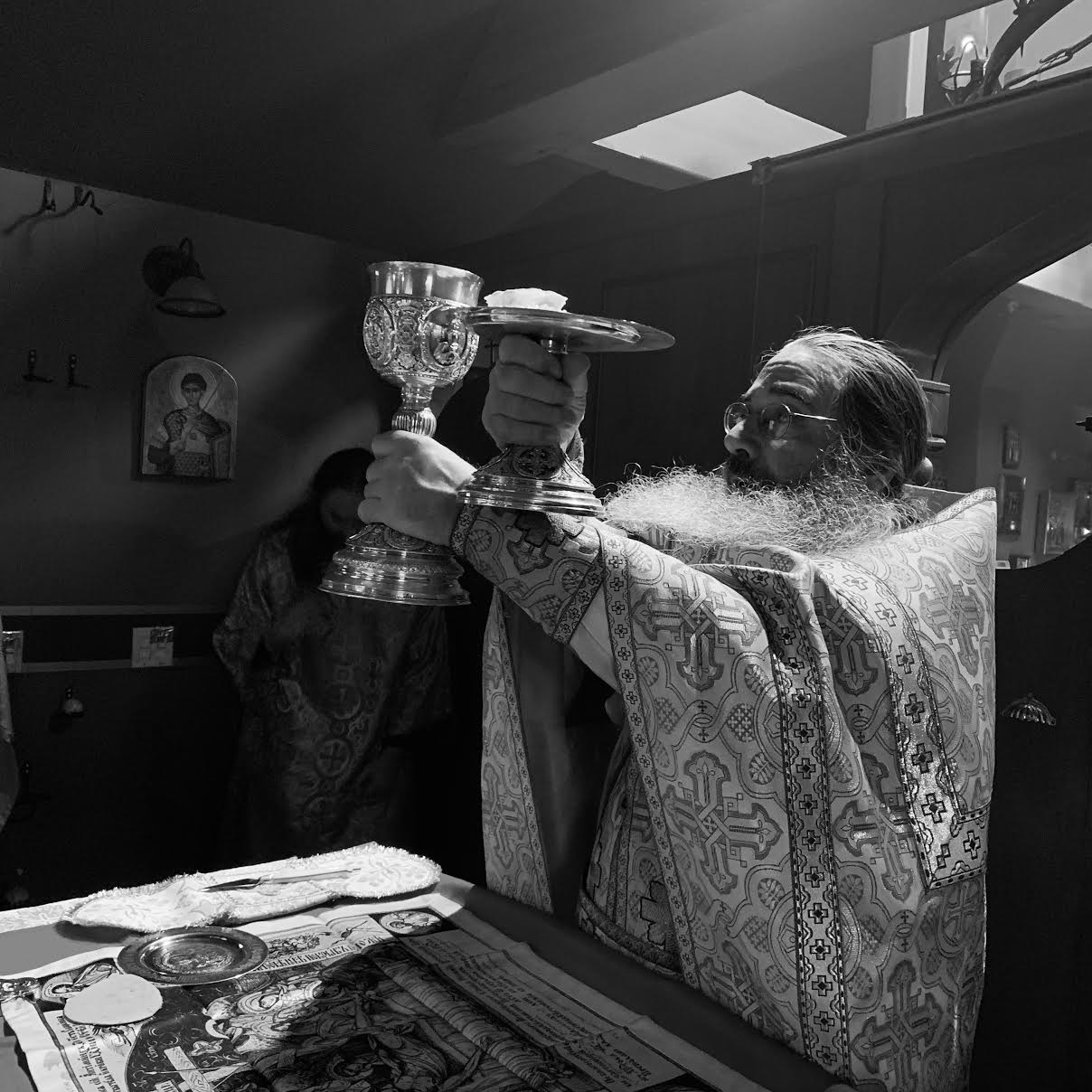 When we enter into communion with one another in the life of the Church, we come broken, and far from the image and likeness that God intended when He created us. We, to a one, are in need of the healing that comes from a life in Christ. Yet we often hinder ourselves from healing because we fear being who we are. This fear is sometimes based on what others may think of us, or what may happen if we don't fit in, or are not liked by others. We fear being rejected for essentially being ourselves.
Yet the Lord calls us to put aside our fear, because He loves us just as we are. In Christ there is no fear, because God is love, perfect and unconditional love. In our walk with Christ, we are healed, and made whole. We don't have to shelve that which makes us who we are, for it is we who are being made whole. Through total immersion in Christ, and in the disciplines of the Church, the transformational power of God's grace changes us. We don't become some stamped out version of everyone else, but are changed into the person God intended us to be. We are made perfect, just as we are."For we are his workmanship, created in Christ Jesus for good works, which God prepared beforehand, that we should walk in them (Ephesians 2:10)."
In our very weakness we are made whole, for Christ tells us, "'My grace is sufficient for you, for My strength is made perfect in weakness.' Therefore most gladly I will rather boast in my infirmities, that the power of Christ may rest upon me. Therefore I take pleasure in infirmities, in reproaches, in needs, in persecutions, in distresses, for Christ's sake. For when I am weak, then I am strong (2 Corinthians 12:9-10)."
To be a Christian is not about conformity to the image of other people, but rather, to the image of Christ. You needn't shelve a who you are, but take on the image of who Christ is.
"Help me, O God, to put off all pretenses and find my true self." ~Living Prayer, by Metropolitan Anthony Bloom
With love in Christ,
Abbot Tryphon
Thursday January 9, 2020 / December 27, 2019
30th Week after Pentecost. Tone four.
Sviatki. Fast-free
Holy Protomartyr and Archdeacon Stephen (34).
Venerable Theodore Graptus ("the Branded") of Palestine and Bithynia, confessor (840), brother of St. Theophanes the Confessor and Hymnographer (850).
New Hieromartyrs Tikhon, archbishop of Voronezh and with him 160 martyred priests (1919).
Virgin-Martyr Antonina (1937).
Venerable Boniface of Kiev (1871).
St. Theodore, archbishop of Constantinople (686).
Uncovering of Relics (1514) of Venerable Pherapont of Mozhaisk, Luzhetsk.
Venerable Luke, monk, of Tryglia.
St. Maximus, bishop of Alexandria (282).
St. Maurice and the Theban Legion. (Candidus, Innocent, Exuperius and 6,600 others) (302).
The Scripture Readings
Hebrews 10:35-11:7
35 Therefore do not cast away your confidence, which has great reward. 36 For you have need of endurance, so that after you have done the will of God, you may receive the promise:
37 "For yet a little while,
And He who is coming will come and will not tarry.
38 Now the just shall live by faith;
But if anyone draws back,
My soul has no pleasure in him."
39 But we are not of those who draw back to perdition, but of those who believe to the saving of the soul.
By Faith We Understand
11 Now faith is the substance of things hoped for, the evidence of things not seen. 2 For by it the elders obtained a good testimony.
3 By faith we understand that the worlds were framed by the word of God, so that the things which are seen were not made of things which are visible.
Faith at the Dawn of History
4 By faith Abel offered to God a more excellent sacrifice than Cain, through which he obtained witness that he was righteous, God testifying of his gifts; and through it he being dead still speaks.
5 By faith Enoch was taken away so that he did not see death, "and was not found, because God had taken him"; for before he was taken he had this testimony, that he pleased God. 6 But without faith it is impossible to please Him, for he who comes to God must believe that He is, and that He is a rewarder of those who diligently seek Him.
7 By faith Noah, being divinely warned of things not yet seen, moved with godly fear, prepared an ark for the saving of his household, by which he condemned the world and became heir of the righteousness which is according to faith.
Mark 11:27-33
Jesus' Authority Questioned
27 Then they came again to Jerusalem. And as He was walking in the temple, the chief priests, the scribes, and the elders came to Him. 28 And they said to Him, "By what authority are You doing these things? And who gave You this authority to do these things?"
29 But Jesus answered and said to them, "I also will ask you one question; then answer Me, and I will tell you by what authority I do these things: 30 The baptism of John—was it from heaven or from men? Answer Me."
31 And they reasoned among themselves, saying, "If we say, 'From heaven,' He will say, 'Why then did you not believe him?' 32 But if we say, 'From men' "—they feared the people, for all counted John to have been a prophet indeed. 33 So they answered and said to Jesus, "We do not know."
And Jesus answered and said to them, "Neither will I tell you by what authority I do these things."