Humankind is a microcosm of the universe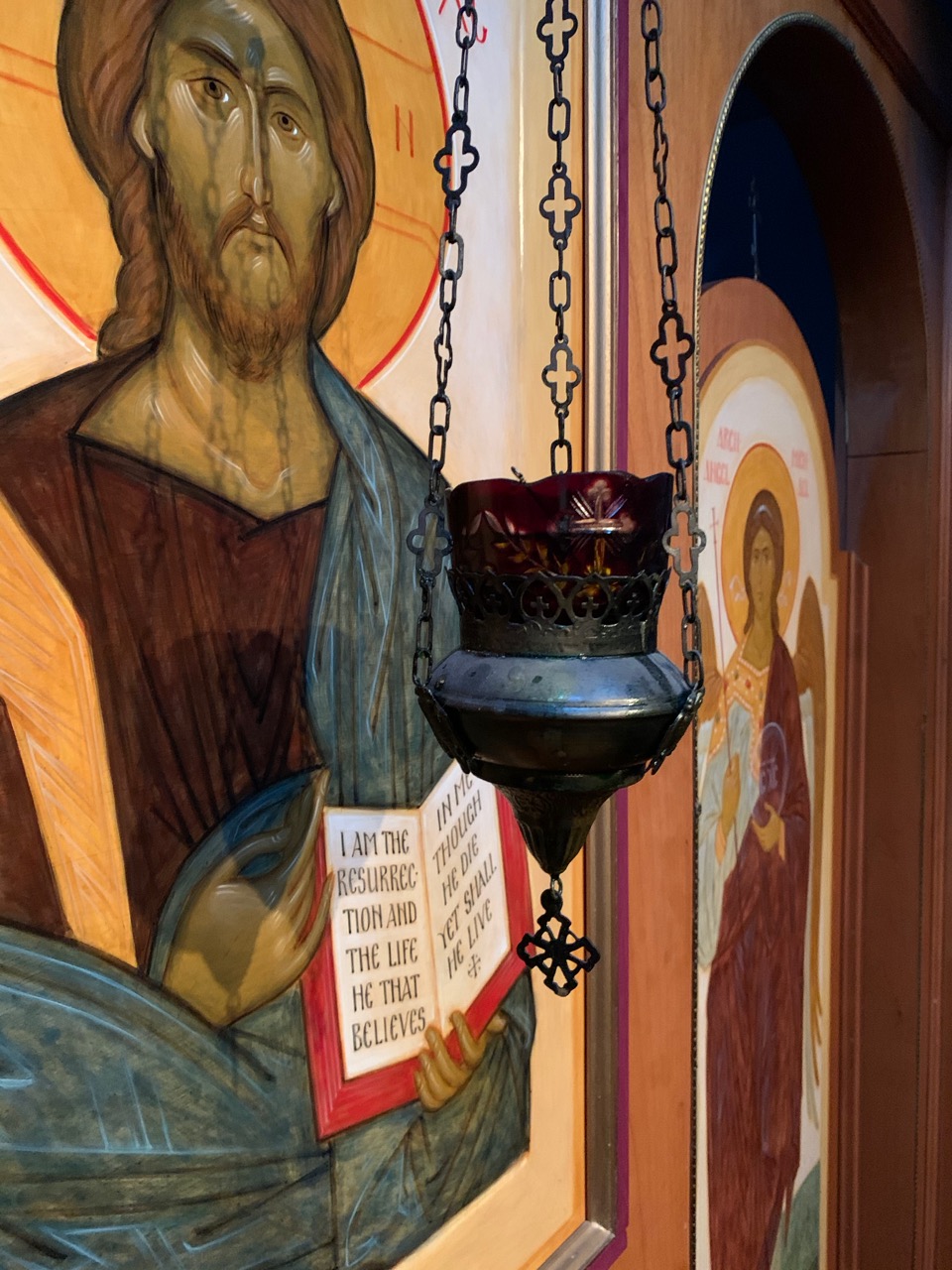 It has been said that humans are a microcosm of the whole universe because we have within ourselves the entire material world, and with it the noetic powers of the cosmos. Created as we were for immortality, it is our fallen nature that has separated us from that which God had intended. When we avail ourselves to the transformational healing that comes with repentance, we will see the Kingdom of God, which is within.
Love in Christ,
Abbot Tryphon
Beloved readers: I've chosen to remove the previous article as I fear it was possible for people to misunderstand my point. I've been very sick for the past five days, and, upon rereading it, I found it to be confusing and misleading. Forgive me.
Saturday January 11, 2020 / December 29, 2019
30th Week after Pentecost. Tone four.
Sviatki. Fast-free
Saturday after the Nativity of our Lord God and Savior Jesus Christ
The 14,000 Infants (Holy Innocents) slain by Herod at Bethlehem (1st c.).
Venerable Marcellus, abbot of the monastery of the Unsleeping Ones (485).
St.Basiliscus the Hesychast of Siberia (1824).
New Hieromartyr Theodosius priests (1938).
Virgin-martyrs Natalia, Natalia, Eudokia, Anna, Matrona, Barbara, Anna, Eudokia, Ephrosia, Agrippina and Natalia (1942).
Venerable Mark the Grave-digger of the Kiev Caves (11th c.).
Sts. Theophilus and John of the Kiev Caves (11th-12th c.).
Venerable Theophilus of Luga and Omutch (1412).
Venerable Laurence of Chernigov (1950).
Venerable Thaddeus, confessor, of the Studion (818).
Venerable Benjamin, monk, of Nitria in Egypt (392).
Venerable Athenodorus, disciple of St. Pachomius the Great (4th c.).
St. George, bishop of Nicomedia (9th c.).
St. Trophimus, first bishop of Aries (3rd c.).
Commemoration of all Orthodox Christians who died from hunger, thirst, the sword, and freezing.
The Scripture Readings
Ephesians 5:1-8
Walk in Love
5 Therefore be imitators of God as dear children. 2 And walk in love, as Christ also has loved us and given Himself for us, an offering and a sacrifice to God for a sweet-smelling aroma.
3 But fornication and all uncleanness or covetousness, let it not even be named among you, as is fitting for saints; 4 neither filthiness, nor foolish talking, nor coarse jesting, which are not fitting, but rather giving of thanks. 5 For this you know, that no fornicator, unclean person, nor covetous man, who is an idolater, has any inheritance in the kingdom of Christ and God. 6 Let no one deceive you with empty words, for because of these things the wrath of God comes upon the sons of disobedience. 7 Therefore do not be partakers with them.
Walk in Light
8 For you were once darkness, but now you are light in the Lord. Walk as children of light
Luke 17:3-10
3 Take heed to yourselves. If your brother sins against you, rebuke him; and if he repents, forgive him. 4 And if he sins against you seven times in a day, and seven times in a day returns to you, saying, 'I repent,' you shall forgive him."
Faith and Duty
5 And the apostles said to the Lord, "Increase our faith."
6 So the Lord said, "If you have faith as a mustard seed, you can say to this mulberry tree, 'Be pulled up by the roots and be planted in the sea,' and it would obey you. 7 And which of you, having a servant plowing or tending sheep, will say to him when he has come in from the field, 'Come at once and sit down to eat'? 8 But will he not rather say to him, 'Prepare something for my supper, and gird yourself and serve me till I have eaten and drunk, and afterward you will eat and drink'? 9 Does he thank that servant because he did the things that were commanded him? I think not. 10 So likewise you, when you have done all those things which you are commanded, say, 'We are unprofitable servants. We have done what was our duty to do.' "