When we struggle with habitual and repetitive sins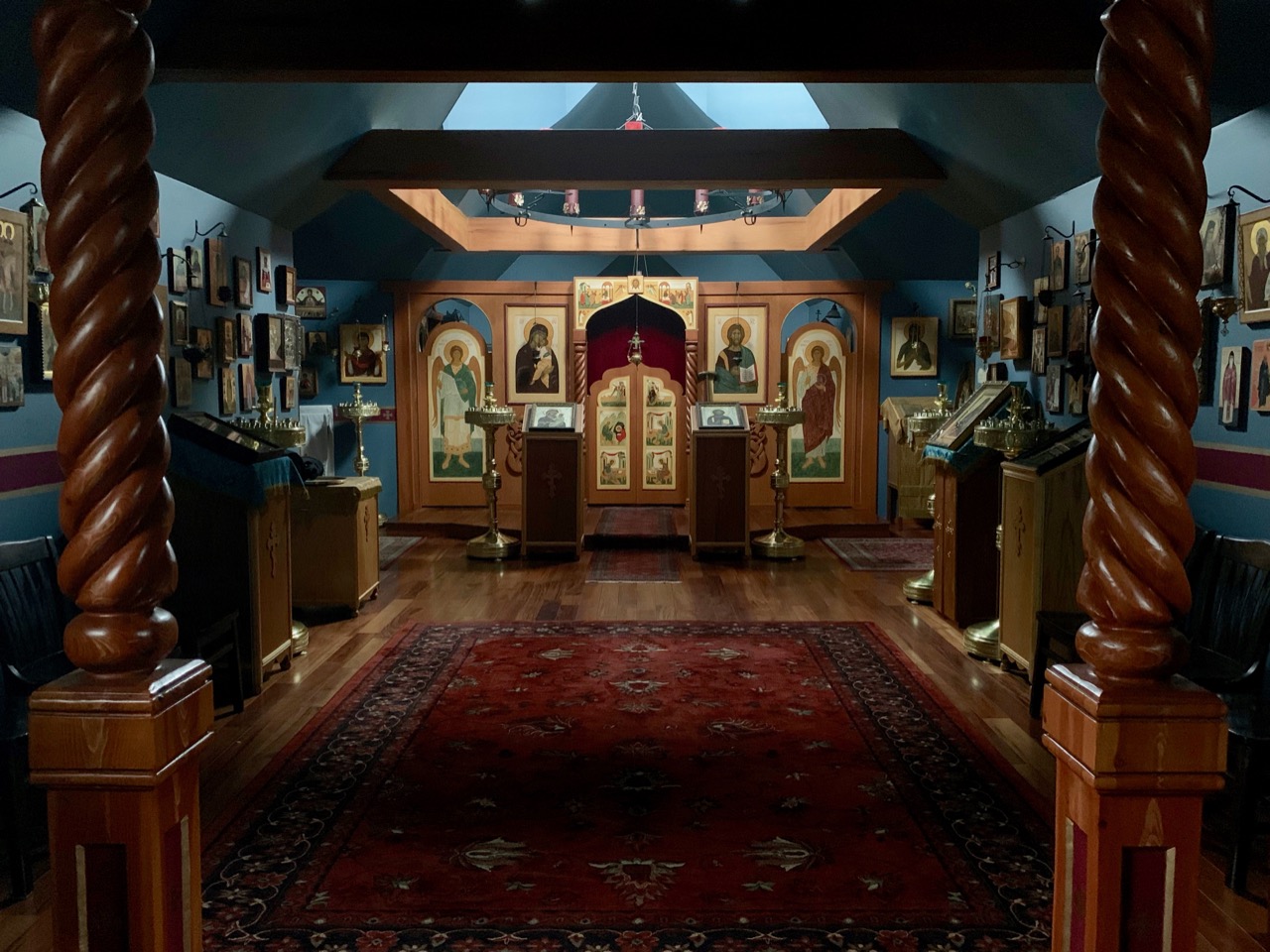 In the Mystery of Confession we avail ourselves before the analoy stand, upon which the holy cross and the Gospel Book rest. The priest stands in as the witness, whereas in the early Church confession was done before the whole congregation of the faithful. After we have confessed before the Lord, the priest, acting in Christ's stead, and by His authority, pronounces the absolution. Thus begins the process of transformation, which leads to holiness. Regular confession is necessary if we are to triumph in our battle over sin, for only in confession do we face the reality of our fallen nature and confront the ego, seeking out God's help in conquering the passions.
Confession and Communion are bound together, for the Church asks that we confess our sins before approaching the Holy Gifts, as the Scriptures make it clear that it is dangerous to partake of Christ's Body and Blood unworthily. The priest, as witness, also helps guide the penitent, helping develop a "war plan" by which we can learn to do battle with our fallen nature and find victory over our sins. The importance of confessing before the priest is evident in that secret sins are rarely triumphed over, for we can happily travel through life dismissing our shortcomings, when no one knows.
Since all sin (even those committed in secret) is against the whole Body of Christ (the Church), confession before the representative of the Church (the priest) is all important. When we confess our sins regularly to our confessor, we are acknowledging our failings and shortcomings to someone who knows us so well that he can help guide us to true repentance, where we find victory over habitual sins that bring us down.
When we find ourselves constantly repeating the same sins, over and over, having a regular confessor is especially valuable, for he can help us focus on ways to avoid the same sins over and over. Keeping a journal of our struggles can be especially helpful, for we can begin to see patterns in our behavior that lead to habitual sins, thereby helping us to minimize the frequency of our falls.
It can be helpful if we remember that sin is that which inhibits us from becoming holy. Holiness being better understood as wholeness. When we are whole, we are as God meant us to be. We are healthy in a spiritual way, and communion with God is opened up. As people made whole, we become the very image and likeness that God intended, gaining our inheritance.
When we find ourselves struggling with the same sins over and over, it is good to remember that we have but to give ourselves over to Christ, Who promises us victory over our sins. The struggle for holiness is not about what we can do, but what Christ can do in us.
Love in Christ,
Abbot Tryphon
Monday January 13, 2020 / December 31, 2019
31st Week after Pentecost. Tone five.
Sviatki. Fast-free
Apodosis of the Nativity of Christ.
Venerable Melania the Younger, nun, of Rome (439).
New Hieromartyr Michael priest (1937).
Martyr Peter (1938).
Holy Confessor Dositheus, metropolitan of Zagreb (1945).
St. Peter Mogila, metropolitan of Kiev (1646).
Venerable Gelasius, monk, of Palestine.
Venerable Gaius, monk.
Venerable Theophylactus of Ochrid (1126).
Ten Virgin-martyrs of Nicomedia (Greek).
Venerable Zoticus of Constantinople, feeder of orphans (4th c.) (Greek).
St. Anysius, bishop of Thessalonica (406).
Venerable Sabiana, Abbess of the Samtskhe Monastery (11th c.).
Martyrs Busiris, Gaudentius and Nemo (Greek).
The Scripture Readings
Hebrews 11:17-23
The Faith of the Patriarchs
17 By faith Abraham, when he was tested, offered up Isaac, and he who had received the promises offered up his only begotten son,18 of whom it was said, "In Isaac your seed shall be called," 19 concluding that God was able to raise him up, even from the dead, from which he also received him in a figurative sense.
20 By faith Isaac blessed Jacob and Esau concerning things to come.
21 By faith Jacob, when he was dying, blessed each of the sons of Joseph, and worshiped, leaning on the top of his staff.
22 By faith Joseph, when he was dying, made mention of the departure of the children of Israel, and gave instructions concerning his bones.
The Faith of Moses
23 By faith Moses, when he was born, was hidden three months by his parents, because they saw he was a beautiful child; and they were not afraid of the king's command.
Hebrews 11:27-31
27 By faith he forsook Egypt, not fearing the wrath of the king; for he endured as seeing Him who is invisible. 28 By faith he kept the Passover and the sprinkling of blood, lest he who destroyed the firstborn should touch them.
29 By faith they passed through the Red Sea as by dry land, whereas the Egyptians, attempting to do so, were drowned.
By Faith They Overcame
30 By faith the walls of Jericho fell down after they were encircled for seven days. 31 By faith the harlot Rahab did not perish with those who did not believe, when she had received the spies with peace.
Mark 12:13-17
The Pharisees: Is It Lawful to Pay Taxes to Caesar?
13 Then they sent to Him some of the Pharisees and the Herodians, to catch Him in His words. 14 When they had come, they said to Him, "Teacher, we know that You are true, and care about no one; for You do not regard the person of men, but teach the way of God in truth. Is it lawful to pay taxes to Caesar, or not? 15 Shall we pay, or shall we not pay?"
But He, knowing their hypocrisy, said to them, "Why do you test Me? Bring Me a denarius that I may see it." 16 So they brought it.
And He said to them, "Whose image and inscription is this?" They said to Him, "Caesar's."
17 And Jesus answered and said to them, "Render to Caesar the things that are Caesar's, and to God the things that are God's."
And they marveled at Him.