We must strive to always be truthful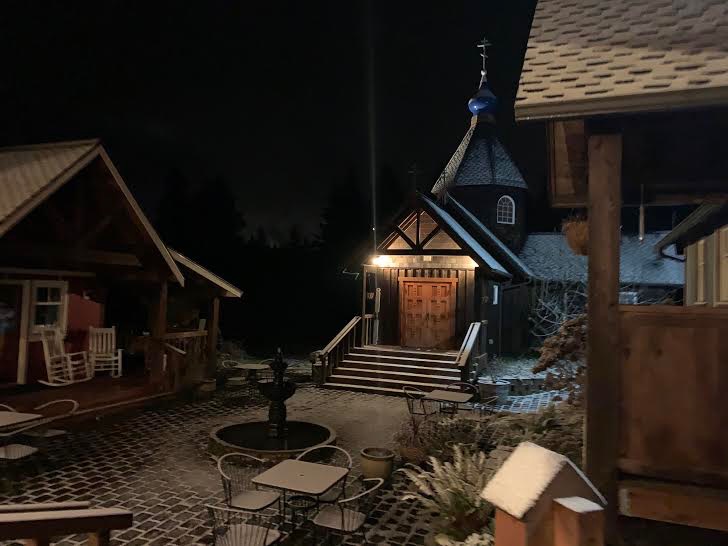 In our daily encounters with our spouses, family, friends, and coworkers, we must always strive to be truthful. Deceitfulness must never be allowed to be a part of our life, for deceitfulness in relationships with others will always translate into being untruthful with God. Our relationships with others and our relationship with God are intertwined, for honesty is the basis of a Christian life. Habitual dishonesty prevents us from growing deeper in our faith. Straight-forward and truthful behavior with others, leads to straight-forwardness and sincere faith in God.
With love in Christ,
Abbot Tryphon
Saturday January 18, 2020 / January 5, 2020
31st Week after Pentecost. Tone five.
Fast. By Monastic Charter: Strict Fast (Bread, Vegetables, Fruits)
Saturday before the Baptism of Our Lord and God and Saviour Jesus Christ
Eve of the Theophany (Kreshchenskyi Sochelnik).
Fast Day.
Martyrs Theopemptus, bishop of Nicomedia, and Theonas (303).
Venerable Syncletica of Alexandria (350).
New Hieromartyr Joseph and with him 37 Martyrs (1921).
Virgin-martyr Eugenia (1933).
New Hieromartyr Sergius priest (1934).
Martyr Matthew (1938).
Venerable Symeon of the Pskov Caves (1960).
Prophet Micah (9th c. B.C.).
Venerable Apollinaris of Egypt (470).
Sts. Phosterius the Hermit and Menas of Sinai (6th c.).
Venerable Gregory of Crete, monk (820).
Martyr Theoidus.
Martyr Sais.
St. Tatiana.
New Monk-martyr Romanus of Carpenision, who suffered at Constantinople(1694).
New Hieromartyr Romanus of Lacedaemonia (1695).
St. Menas of Sinai (6th c.).
Translation of the relics of St. Rumon, bishop, to Tavistock.
The Scripture Readings
1 Timothy 3:14:4-5 Saturday before the Nativity
Matthew 3:1-11 Saturday before the Nativity
1 Corinthians 10:1-4 Vespers
Luke 3:1-18
1 Corinthians 10:1-4 Blessing of Waters, Epistle
Mark 1:9-11 Blessing of Waters, Gospel