The difference between the doctrine of Original Sin and Ancestral Sin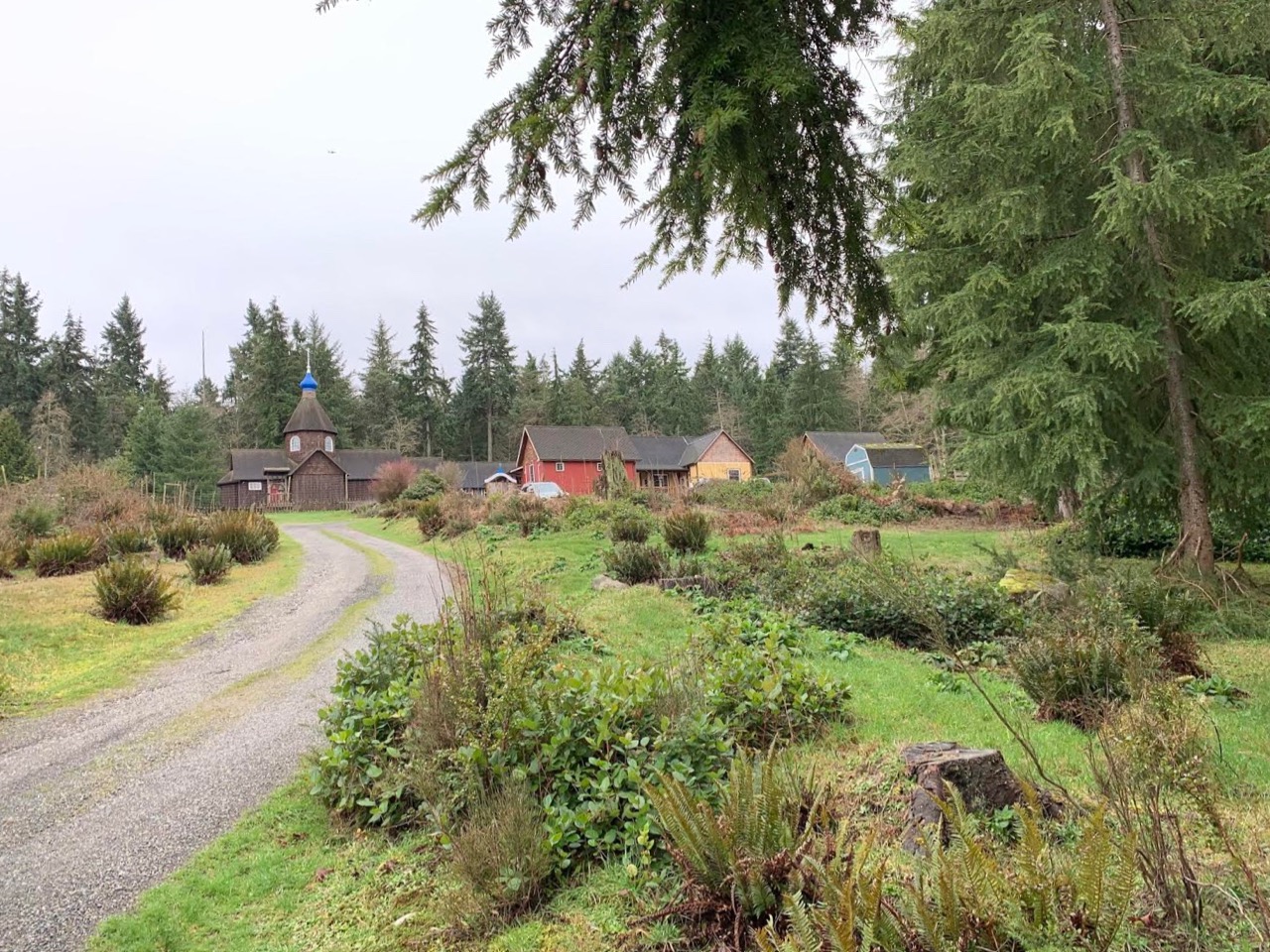 The fact that we Orthodox do not accept the doctrine of original sin as espoused in the West, does in no way suggest that we do not need to be born again (born anew). We believe, as did the Early Church Fathers, that we inherit only the results of Adam's sin, not his guilt. This is known as ancestral sin because the sin of our first parents, Adam and Eve, resulted in our inheritance of death, sickness and an inclination toward evil. Christ's death on the cross has its power, not in an atonement sacrifice, but in the conquering of the power of death. Death is trampled down by death. It is by Christ's resurrection that a way was made for us to become God's children by adoption.
Although we do not refer to ourselves as having been "saved", as do Evangelical Christians, we do believe that we are "being saved". We believe salvation is a process. Our understanding of sin in an ancestral way, which is distinct from the concept of original sin and the hereditary guilt that required, consequently, a substitutionary atonement-type of sacrifice, separates us doctrinally from Western Christianity.
Had there not been a fall, the Second Person of the Holy Trinity, the Logos (Word) would still have incarnated into the flesh and taken on our nature. For it is by this condescension by our Creator God to take on the nature of that which He created that we are given the opportunity of being deified (Saint Paul said we shall become as gods).
Our journey into the heart culminates in theosis, whereby we are joined in everlasting communion with the very God Who created us. Saint Athanasius of Alexandria said, "The God became man, that we might become god." In II Peter 1:4, we read that we have become "…partakers of divine nature." Saint Athanasius further says that theosis is "becoming by grace what God is by nature."
With love in Christ,
Abbot Tryphon
Tuesday January 28, 2020 / January 15, 2020
33rd Week after Pentecost. Tone seven.
St. Paul of Thebes, Egypt (341), and St. John Calabytes ("Hut-dweller") of Constantinople, monks (450).
New Hieromartyr Michael, priest (1942).
New Hieromartyr Benjamin, bishop of Romanov (1930).
Monk-martyr Pansophius of Alexandria (249-251).
St. Prochorus, abbot in Vranski Desert on the river Pchinja in Bulgaria (10th c.) (Serbia).
St. Gabriel, founder of Lesnovo Monastery, Serbia-Bulgaria (980) (Serbia).
St. Gerasimus, patriarch of Alexandria (1714).
St. Maximus, bishop of Nola (250).
Venerable Ita of Killeedy, hermitess and foster-mother of St. Brendan (570) (Celtic & British).
Venerable Maurus, disciple of St. Benedict (584) (Celtic & British).
St. Salome of Udjarma, and St. Perozhavra of Sivnia, Georgia (4th c.).
Venerable Barlaam of Keret Lake near the White Sea (16th c.).
The Scripture Readings
James 3:1-10
The Untamable Tongue
3 My brethren, let not many of you become teachers, knowing that we shall receive a stricter judgment. 2 For we all stumble in many things. If anyone does not stumble in word, he is a perfect man, able also to bridle the whole body. 3 Indeed, we put bits in horses' mouths that they may obey us, and we turn their whole body. 4 Look also at ships: although they are so large and are driven by fierce winds, they are turned by a very small rudder wherever the pilot desires. 5 Even so the tongue is a little member and boasts great things.
See how great a forest a little fire kindles! 6 And the tongue is a fire, a world of iniquity. The tongue is so set among our members that it defiles the whole body, and sets on fire the course of nature; and it is set on fire by hell. 7 For every kind of beast and bird, of reptile and creature of the sea, is tamed and has been tamed by mankind. 8 But no man can tame the tongue. It is an unruly evil, full of deadly poison. 9 With it we bless our God and Father, and with it we curse men, who have been made in the similitude of God. 10 Out of the same mouth proceed blessing and cursing. My brethren, these things ought not to be so.
Mark 11:11-23
11 And Jesus went into Jerusalem and into the temple. So when He had looked around at all things, as the hour was already late, He went out to Bethany with the twelve.
The Fig Tree Withered
12 Now the next day, when they had come out from Bethany, He was hungry. 13 And seeing from afar a fig tree having leaves, He went to see if perhaps He would find something on it. When He came to it, He found nothing but leaves, for it was not the season for figs. 14 In response Jesus said to it, "Let no one eat fruit from you ever again."
And His disciples heard it.
Jesus Cleanses the Temple
15 So they came to Jerusalem. Then Jesus went into the temple and began to drive out those who bought and sold in the temple, and overturned the tables of the money changers and the seats of those who sold doves. 16 And He would not allow anyone to carry wares through the temple. 17 Then He taught, saying to them, "Is it not written, 'My house shall be called a house of prayer for all nations'? But you have made it a 'den of thieves.' "
18 And the scribes and chief priests heard it and sought how they might destroy Him; for they feared Him, because all the people were astonished at His teaching. 19 When evening had come, He went out of the city.
The Lesson of the Withered Fig Tree
20 Now in the morning, as they passed by, they saw the fig tree dried up from the roots. 21 And Peter, remembering, said to Him, "Rabbi, look! The fig tree which You cursed has withered away."
22 So Jesus answered and said to them, "Have faith in God. 23 For assuredly, I say to you, whoever says to this mountain, 'Be removed and be cast into the sea,' and does not doubt in his heart, but believes that those things he says will be done, he will have whatever he says.