The whole world is a sacrament if only we have the eyes of faith to see it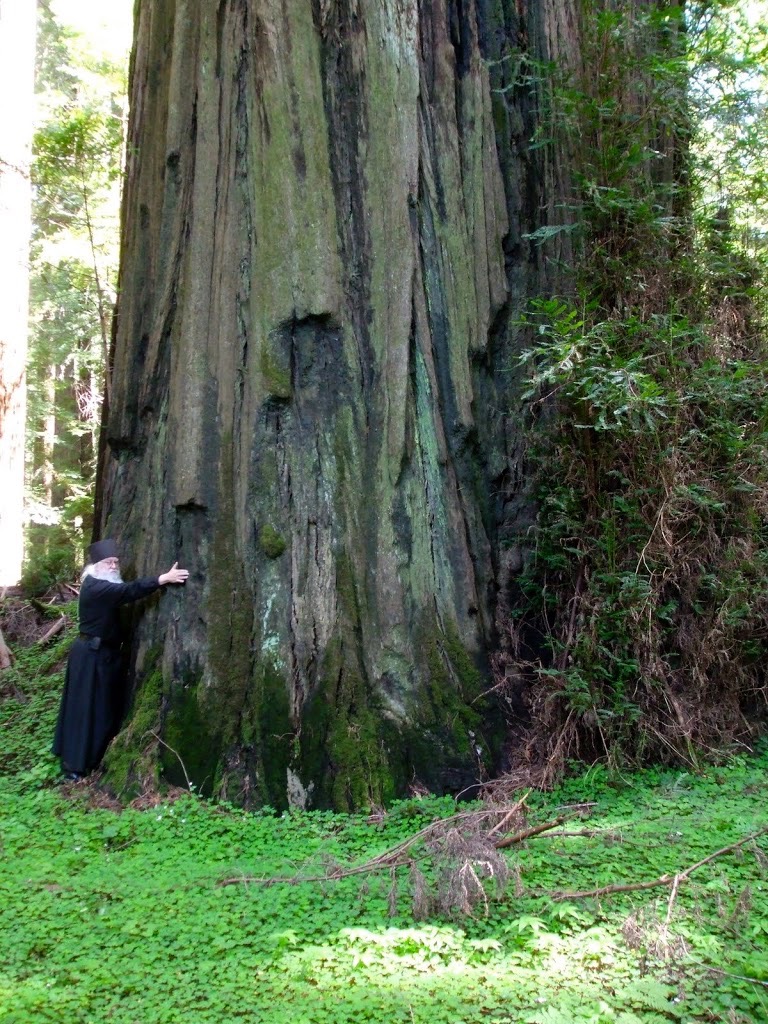 Some of my earliest memories are of the camping trips we would take, as a family, and pitching our tent by the idyllic lakes in Northern Idaho. We would cook over a fire, catch rainbow trout for breakfast (nothing like a freshly grilled trout). When in high school I'd join friends for day long hikes in the nearby mountains, or go swimming in remote areas of Lake Pend Oreille, Idaho's largest lake.
At 65 miles long, and located in the northern panhandle of the State, it is the fifth deepest lake in the United States, measuring 1,150 feet deep in some areas. The lake's 111 miles of uncrowded shoreline invited many an adventure, and instilled in me a love of nature, and the great outdoors. The waters of this lake are so pure, many people who have built homes on the lake's many islands, simply pipe their water from the lake, with no treatment necessary.
Every summer, I try to get away for a few days of bass fishing with my brother, Dwayne, boating up the Clark Fork River, a tributary of Lake Pend Oreille. We feel like our Viking and Scotish ancestors, as we move ever deeper into the wilderness, entering a remote territory of moose, elk, bear, and eagles. We both consider ourselves environmentalists, and as stewards of the natural resources God has given us.
The Redwoods of Northern California are another special place for me. These towering giants have beckoned me since I first entered this primordial forest back in the late 1960's. One Redwood tree is particularly special to me, for it was the first tree I ever hugged (yes, I'm a tree hugger), and I've made it a point to hug that very tree since I was twenty-two, and have photographed many a friend embracing that tree, including priests who will remain anonymous.
Orthodoxy has never viewed the environment, nor the natural resources, as ripe for plunder. Orthodoxy has historically viewed the earth as a place to be nurtured, protected, and preserved for future generations. The vast areas of Russia that were plundered and laid waste, happened under the godless Soviets. The great forests that surrounded Athens and Thessaloniki, built by Greeks using stone for construction, were cut down by the Turks, who built only with wood.
Our Orthodox Church has special supplications and litanies for "seasonable weather, for abundance of the fruits of the earth" or for protection from natural disasters. There is even a special prayer from the service books that is said asking that we be spared from earthquakes: "The earth, is without words, yet groans and cries: 'Why, all people, do you pollute me with so many evils? The Master spares you but chastises me entirely: understand and propitiate God in repentance.'"
Orthodoxy conveys a profound understanding of creation, and the role of humanity as the priesthood of creation. As creatures who are able to alter and reshape the world, we are bound by the Creator to be good stewards. As the whole of the cosmos has worshiped the Creator, we Orthodox have built churches that represent a microcosm of this very universe. Furthermore, the promise of redemption is for all of creation, and is the gift of salvation wrought by Jesus Christ.
With love in Christ,
Abbot Tryphon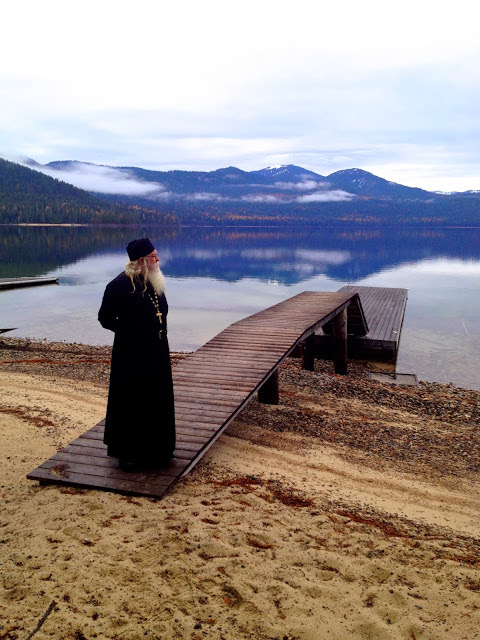 Saturday December 21, 2019 / December 8, 2019
27th Week after Pentecost. Tone one.
Nativity (St. Philip's Fast). Fish Allowed
Venerable Patapius of Thebes (7th c.).
New Martyr John (Kochurov), priest (1918).
New Hieromartyr Sergius (1937).
Venerable Cyril, abbot of Chelma Hill (1367).
Holy Apostles of the Seventy: Sosthenes, Apollos, Cephas, Tychicus, Epaphroditus, Caesar, and Onesiphorus.
Holy 362 Martyrs of Africa, martyred by the Arians, and Martyr Anthusa, at Rome (5th c.).
Martyr Anthusa at Rome (5th C).
St. Sophronius, bishop of Cyprus (8th c.).
St. Valerius, bishop of Trier (3rd c.).
St. Budoc, bishop of Plourin.
The Scripture Readings
Galatians 5:22-6:2
22 But the fruit of the Spirit is love, joy, peace, longsuffering, kindness, goodness, faithfulness, 23 gentleness, self-control. Against such there is no law. 24 And those who are Christ's have crucified the flesh with its passions and desires. 25 If we live in the Spirit, let us also walk in the Spirit. 26 Let us not become conceited, provoking one another, envying one another.
Bear and Share Burdens
6 Brethren, if a man is overtaken in any trespass, you who are spiritual restore such a one in a spirit of gentleness, considering yourself lest you also be tempted. 2 Bear one another's burdens, and so fulfill the law of Christ.
Luke 13:18-29
The Parable of the Mustard Seed
18 Then He said, "What is the kingdom of God like? And to what shall I compare it? 19 It is like a mustard seed, which a man took and put in his garden; and it grew and became a large tree, and the birds of the air nested in its branches."
The Parable of the Leaven
20 And again He said, "To what shall I liken the kingdom of God? 21 It is like leaven, which a woman took and hid in three measures of meal till it was all leavened."
The Narrow Way
22 And He went through the cities and villages, teaching, and journeying toward Jerusalem. 23 Then one said to Him, "Lord, are there few who are saved?"
And He said to them, 24 "Strive to enter through the narrow gate, for many, I say to you, will seek to enter and will not be able.25 When once the Master of the house has risen up and shut the door, and you begin to stand outside and knock at the door, saying,'Lord, Lord, open for us,' and He will answer and say to you, 'I do not know you, where you are from,' 26 then you will begin to say, 'We ate and drank in Your presence, and You taught in our streets.' 27 But He will say, 'I tell you I do not know you, where you are from. Depart from Me, all you workers of iniquity.' 28 There will be weeping and gnashing of teeth, when you see Abraham and Isaac and Jacob and all the prophets in the kingdom of God, and yourselves thrust out. 29 They will come from the east and the west, from the north and the south, and sit down in the kingdom of God.