The willingness to suffer with the other person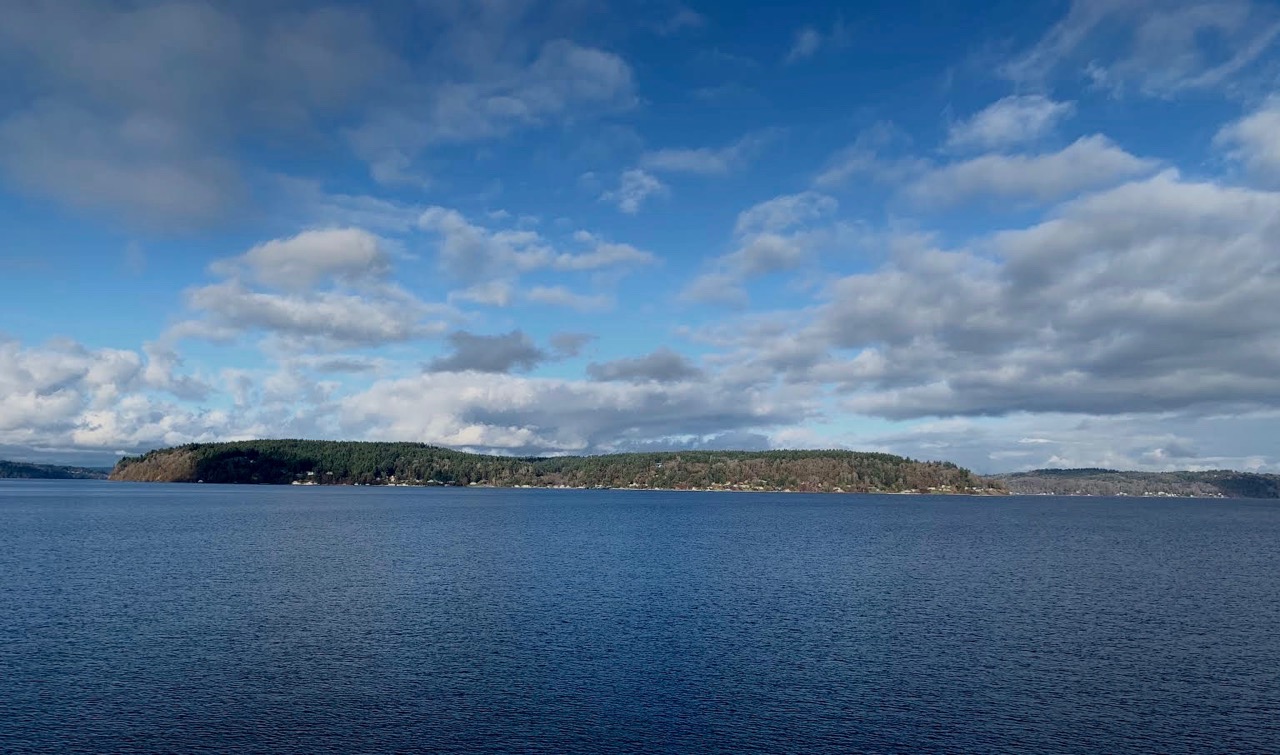 What does it mean to truly love another person? It means we carry the other person in our heart. If we do not bring the other person into our hearts, we do not really love them. If we are unwilling to help another person when they are in need of our care, we do not really love them.
If we really love the other person we will embrace them, and even carry them in our dreams. If they are suffering, we will give them comfort. If they are lonely, we will bring them close to us. If they are sick, we will become an angel of mercy for them. If we truly love them, we will hold them up before the Lord, in our prayers.
We must also remember that love brings pain when we can not do anything for the person we love, and we must, out of that love, be willing to suffer that pain.
With love in Christ,
Abbot Tryphon
Photo: Vashon Island, as seen from the southend ferry from Tacoma, WA.
Saturday December 14, 2019 / December 1, 2019
26th Week after Pentecost. Tone eight.
Nativity (St. Philip's Fast). Fish Allowed
Prophet Nahum (7th c. B.C.).
Righteous Philaret the Merciful of Amnia in Asia Minor (792).
Martyr Ananias of Persia.
St. Eligius, bishop of Noyon (660) (Neth.).
St. Onesimus, archbishop of Ephesus (Greek).
Sts. Ananias and Solochonus, archbishops of Ephesus (Greek).
Venerable Anthony the New, monk of Kios in Bithynia (865) (Greek).
Venerable Ioannicus of Devich (Serbia).
St. Austremoine, first bishop of Clermont and apostle of the Auvergne (3rd c.).
St. Theoclites, bishop of Sparta (870).
St. Botolph, of Boston (England), abbot and confessor (680) (Celtic & British).
St. Tudwal, bishop of Lan Pabu.
The Scripture Readings
Galatians 3:8-12
8 And the Scripture, foreseeing that God would justify the Gentiles by faith, preached the gospel to Abraham beforehand, saying, "In you all the nations shall be blessed." 9 So then those who are of faith are blessed with believing Abraham.
The Law Brings a Curse
10 For as many as are of the works of the law are under the curse; for it is written, "Cursed is everyone who does not continue in all things which are written in the book of the law, to do them." 11 But that no one is justified by the law in the sight of God is evident, for "the just shall live by faith." 12 Yet the law is not of faith, but "the man who does them shall live by them."
Luke 12:32-40
32 "Do not fear, little flock, for it is your Father's good pleasure to give you the kingdom. 33 Sell what you have and give alms; provide yourselves money bags which do not grow old, a treasure in the heavens that does not fail, where no thief approaches nor moth destroys. 34 For where your treasure is, there your heart will be also.
The Faithful Servant and the Evil Servant
35 "Let your waist be girded and your lamps burning; 36 and you yourselves be like men who wait for their master, when he will return from the wedding, that when he comes and knocks they may open to him immediately. 37 Blessed are those servants whom the master, when he comes, will find watching. Assuredly, I say to you that he will gird himself and have them sit down to eat, and will come and serve them. 38 And if he should come in the second watch, or come in the third watch, and find them so, blessed are those servants. 39 But know this, that if the master of the house had known what hour the thief would come, he would have watched and not allowed his house to be broken into. 40 Therefore you also be ready, for the Son of Man is coming at an hour you do not expect."