Loving the poor and homeless among us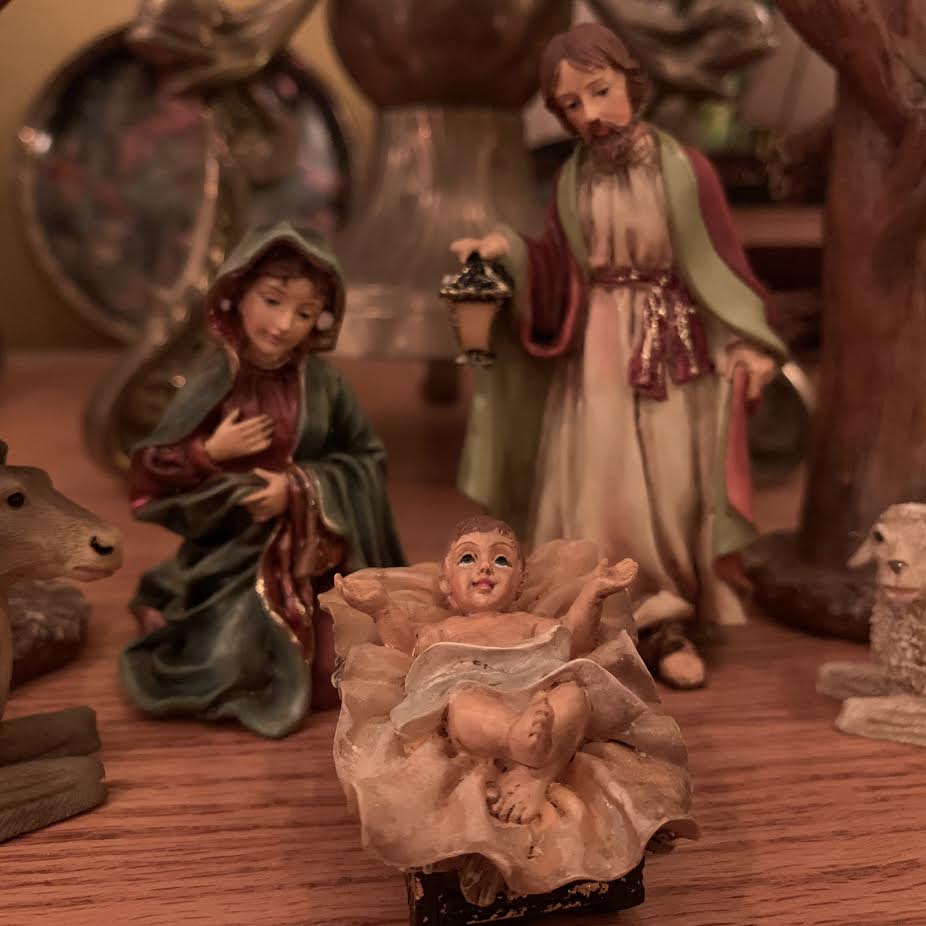 This past week, following a doctor's appointment in Seattle, I drove past a homeless camp. My mind was immediately drawn to the memory of the day a homeless man attacked me, and with an unexpected "sucker punch", knocked me to the ground while I was pumping gas. At that moment I realized I was still feeling a little bit afraid of homeless people, worried that I might, once again, suffer an attack.
Within a few blocks, I realized that the only way I was going to overcome my fear, and knowing that having pumped gas twice at the very station the attack had taken place had not ended my fear, I turned around to confront my fear, head on. Parking my car a block from the camp, I proceeded into the middle of the tent encampment, forcing a smile on my face, intending to greet whatever people I would encounter, with the love of Christ in my heart.
Like all people in the Puget Sound region, I have been fully aware that Seattle, like many other cities in America, has seen the sidewalks of the city filled with the tents of homeless people. I also, like others in the region, have been fully aware that many of these homeless people are drug users, clearly evidenced by needles left in the gutters and sidewalks of the city.
I've had moments when I've found myself judging these people, but as a Christian, and especially as a priest, I've found myself feeling terrible that I have allowed myself to harbor these uncharitable thoughts. I've read the news reports about the main county courthouse being forced to close the main entrance, as increasing numbers of people, including attorneys and courthouse officials, have been randomly attacked while entering or exiting the building.
So, as I approached this homeless encampment, I found myself feeling fearful for my safety, but asked the Lord to walk with him, and allow me to receive whatever would befall me, as His disciple.
The first person I engaged set the stage for what would be a life changing experience for me. He was a man of about fifty years old, sitting in a broken old chair in front of his ragged tent. I knelt down beside him, and asked how he was doing. To my surprise, he started to cry. It seemed he'd lost his job as a software engineer a few years ago, and, due to his age, was seen as not hirable, since only the young were seen by the high tech companies as having anything to offer.
He apologized for being emotional, but said I had been the first person who had actually engaged him in conversation, other that other homeless people. He told me how difficult it was to hold a sign asking for spare change, while seeing most people divert their eyes, as though he was invisible. He also lamented that he understood their feelings, since he had acted the very same way, while working and living in a nice apartment in an upscale neighborhood.
With him accompanying me further into the camp, he introduced me to a young couple, sitting in their own shabby tent with a child of about ten. After engaging this couple in conversation, I was deeply moved by the father telling me of his own struggles, sharing that he and his wife had been using drugs, since only then did they feel the pain and shame disappear, if only for a few hours.
At this point I was ready to leave for my car, and the warmth and security of my monastery, but not before I gave the couple two hundred dollars, and the single man fifty (from my $440.00 a month Social Security check), asking only that they promise me they would use the money only for food or clothing.
As we all approach the celebration of the Nativity of Christ, we should recall how the young pregnant Mary, and her husband Joseph, took shelter in a stable, in preparation for her giving birth to the Saviour. We must also remember that, as Christians, we are all called to give birth to this very Christ in our hearts. As well, we are also called to bear witness to this very Christ unto all the world. In doing so, we can not ignore the poor and homeless among us, but must offer our prayers for them, and, most importantly, our love and charity.
With love in Christ,
Abbot Tryphon
Sunday December 8, 2019 / November 25, 2019
25th Sunday after Pentecost. Tone eight.
Nativity (St. Philip's Fast). Fish Allowed
Apodosis of the Entry of the Most Holy Theotokos into the Temple.
Hieromartyr Clement, Pope of Rome (101).
Hieromartyr Peter, archbishop of Alexandria (311).
Woman Hieromartyr Magdalen (1931).
New Hieromartyrs Seraphim archbishop of Smolensk, Gregory, John, Basil, Cosmas, John, Simeon, Hilarion, Iaroslav, Alexander, John, Victor, Andrew, Barlaam priests and Martyr Paul (1937).
Martyr Nicholas (1938).
Venerable Peter the Silent, of Galata, Syria (429).
St Clement, Bishop of Ochrid and Enlightener of the Bulgarians.
Great-martyr Catherine of Alexandria (305) (Greek).
The Scripture Readings
Mark 16:9-20
Mary Magdalene Sees the Risen Lord
9 Now when He rose early on the first day of the week, He appeared first to Mary Magdalene, out of whom He had cast seven demons. 10 She went and told those who had been with Him, as they mourned and wept. 11 And when they heard that He was alive and had been seen by her, they did not believe.
Jesus Appears to Two Disciples
12 After that, He appeared in another form to two of them as they walked and went into the country. 13 And they went and told it to the rest, but they did not believe them either.
The Great Commission
14 Later He appeared to the eleven as they sat at the table; and He rebuked their unbelief and hardness of heart, because they did not believe those who had seen Him after He had risen. 15 And He said to them, "Go into all the world and preach the gospel to every creature. 16 He who believes and is baptized will be saved; but he who does not believe will be condemned. 17 And these signs will follow those who believe: In My name they will cast out demons; they will speak with new tongues; 18 they will take up serpents; and if they drink anything deadly, it will by no means hurt them; they will lay hands on the sick, and they will recover."
Christ Ascends to God's Right Hand
19 So then, after the Lord had spoken to them, He was received up into heaven, and sat down at the right hand of God. 20 And they went out and preached everywhere, the Lord working with them and confirming the word through the accompanying signs. Amen.
Ephesians 4:1-6
Walk in Unity
4 I, therefore, the prisoner of the Lord, beseech you to walk worthy of the calling with which you were called, 2 with all lowliness and gentleness, with longsuffering, bearing with one another in love, 3 endeavoring to keep the unity of the Spirit in the bond of peace. 4 There is one body and one Spirit, just as you were called in one hope of your calling; 5 one Lord, one faith, one baptism; 6 one God and Father of all, who is above all, and through all, and in you all.
Luke 13:10-17
A Spirit of Infirmity
10 Now He was teaching in one of the synagogues on the Sabbath. 11 And behold, there was a woman who had a spirit of infirmity eighteen years, and was bent over and could in no way raise herself up. 12 But when Jesus saw her, He called her to Him and said to her, "Woman, you are loosed from your infirmity." 13 And He laid His hands on her, and immediately she was made straight, and glorified God.
14 But the ruler of the synagogue answered with indignation, because Jesus had healed on the Sabbath; and he said to the crowd, "There are six days on which men ought to work; therefore come and be healed on them, and not on the Sabbath day."
15 The Lord then answered him and said, "Hypocrite! Does not each one of you on the Sabbath loose his ox or donkey from the stall, and lead it away to water it? 16 So ought not this woman, being a daughter of Abraham, whom Satan has bound—think of it—for eighteen years, be loosed from this bond on the Sabbath?" 17 And when He said these things, all His adversaries were put to shame; and all the multitude rejoiced for all the glorious things that were done by Him.