The link between the Old and New Testament Temples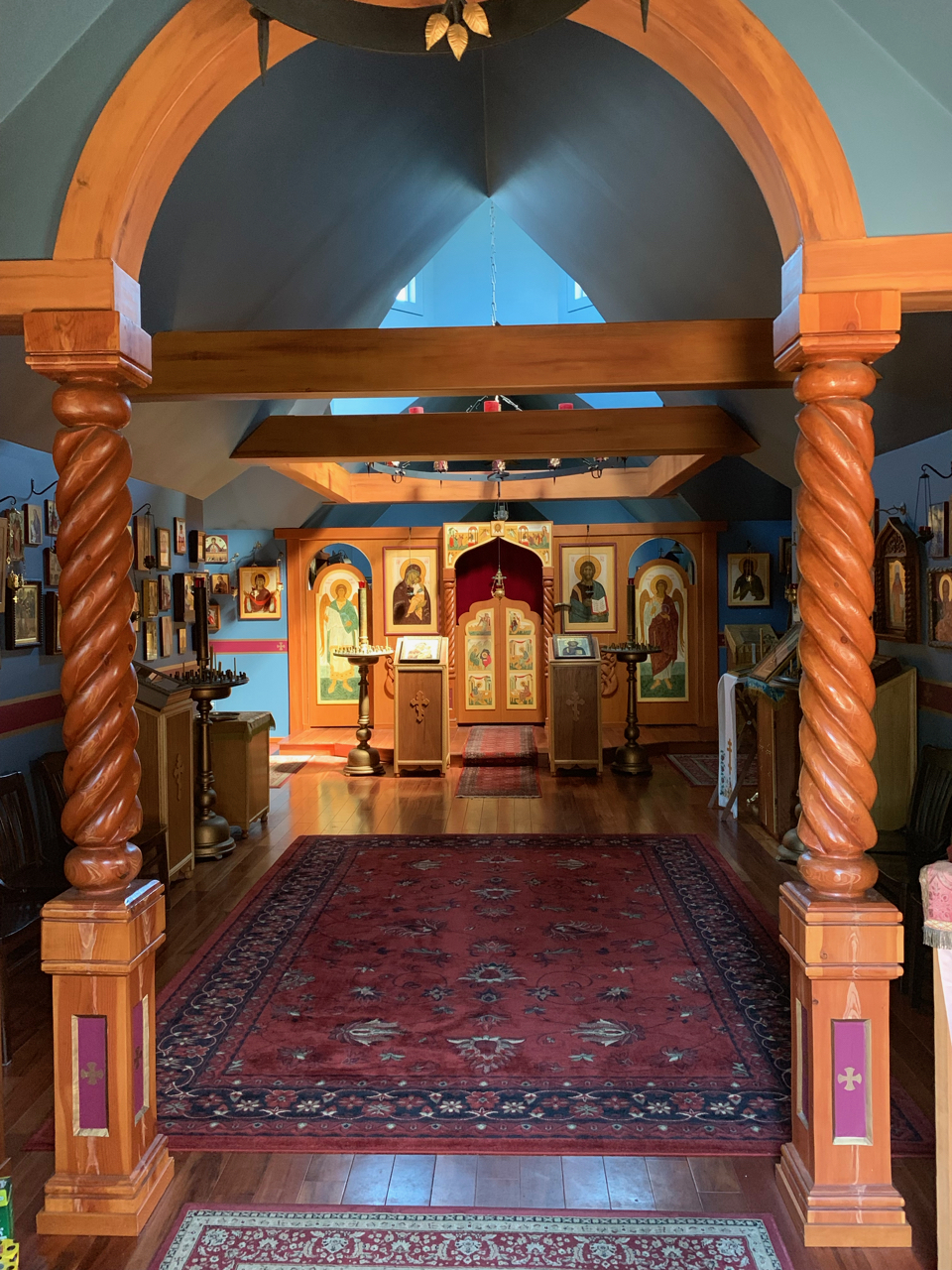 Orthodox temples have kept to the same form and function since ancient times. Using the Old Testament Temple model, Orthodox churches are divided into several courts or spaces peculiar to their function. The Holy Table, upon which is celebrated the Eucharist, is situated at the east end of the building behind the Iconostasis (icon screen). This is a continuation of and corresponds to the Holy of Holies in the ancient Israelite temple in Jerusalem.
The whole area behind the iconostasis is called the altar, and is considered the most sacred part of the temple. While great respect must be shown throughout the Church, the altar is very special. It is here that the Holy Spirit descends making the offering of bread and wine into the Body and Blood of Christ.
Only those who receive the specific blessing of the bishop or the priest may enter, since no one has the right to go behind the iconostasis. The Church allows only those who have a particular reason to be there, a specific task or function, to enter. A blessing must be received each and every time, even if a person serves regularly behind the iconostasis. No one should ever simply wander into the altar without a blessing.
The Holy Table, the proskomedia table (table of preparation), and the discos and chalice, should never be touched by anyone other than a bishop, priest or deacon. The sacredness of these items, set apart for divine worship, is such because they have all been blessed by the Church for the worship of God.
We approach our God with fear and awe, bowing down in worship before His Throne in wonder. We worship the Holy Trinity with the same reverence as did the ancients. The very God Who created us, and Who condescended to join His Divinity with our humanity, is worshiped in temples just as beautiful as that which He commanded to be built in the Holy City, because He has invited us into communion with Him. The worship we offer on this earth is an image of that which is taking place before the Throne in Heaven.
With love in Christ,
Abbot Tryphon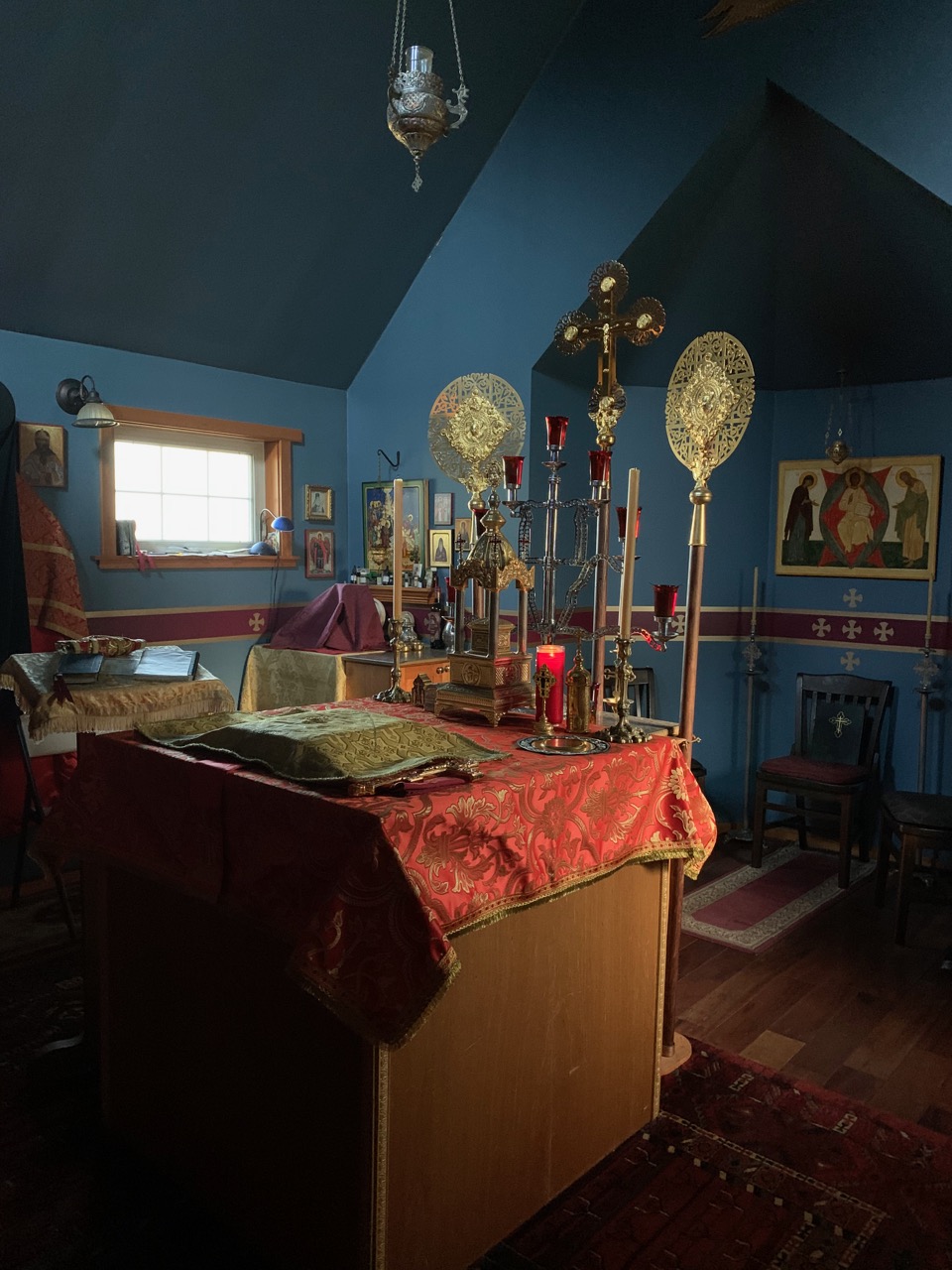 Friday December 6, 2019 / November 23, 2019
25th Week after Pentecost. Tone seven.
Nativity (St. Philip's Fast). Food with Oil
St. Amphilochius, bishop of Iconium (394).
St. Gregory, bishop of Agrigentum (680).
St. Alexander Nevsky (in schema Alexis), grand prince of Novgorod (1263).
St. Metrophanes (in schema Macarius), bishop of Voronezh (1703).
New Hieromartyr Seraphim (1931).
St. John confessor (1932).
New Hieromartyr Boris bishop of Ivanonsk, Eleazar Spyridonov of Eupatoria priest, Crimea and Martyr Alexander (1937).
New Martyr Archimandrite Gregory (Peradze) of Georgia, who suffered in Auschwitz, Poland (1942).
St. Sisinius the confessor, bishop of Cyzicus (ca. 325).
Martyr Theodore of Antioch (4th c.).
Venerable Ischyrion, bishop in Egypt and hermit of Scete.
St. Amphilochius of the Kiev Caves, bishop of Volhynia (1122).
St. Anthony of lezeru-Vilcea (1714) (Romania).
Venerable Trudo, abbot (693) (Neth.).
St. Helenus of Tarsus, bishop (Greek).
St. Dionysius I, patriarch of Constantinople (15th c.).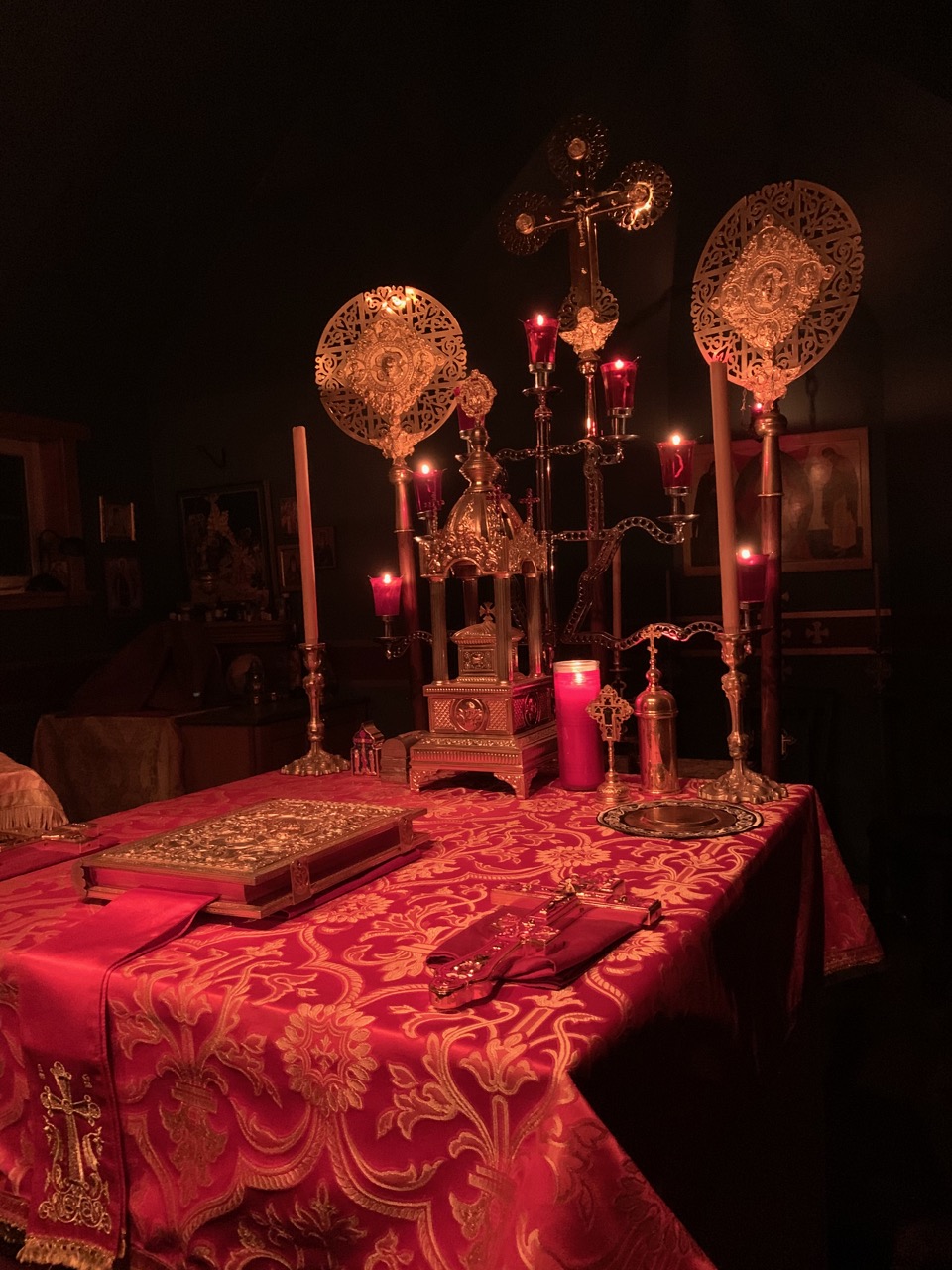 The Scripture Readings
Matthew 11:27-30
27 All things have been delivered to Me by My Father, and no one knows the Son except the Father. Nor does anyone know the Father except the Son, and the one to whom the Son wills to reveal Him. 28 Come to Me, all you who labor and are heavy laden, and I will give you rest. 29 Take My yoke upon you and learn from Me, for I am gentle and lowly in heart, and you will find rest for your souls.30 For My yoke is easy and My burden is light."
2 Thessalonians 3:6-18
Warning Against Idleness
6 But we command you, brethren, in the name of our Lord Jesus Christ, that you withdraw from every brother who walks disorderly and not according to the tradition which he received from us. 7 For you yourselves know how you ought to follow us, for we were not disorderly among you; 8 nor did we eat anyone's bread free of charge, but worked with labor and toil night and day, that we might not be a burden to any of you, 9 not because we do not have authority, but to make ourselves an example of how you should follow us.
10 For even when we were with you, we commanded you this: If anyone will not work, neither shall he eat. 11 For we hear that there are some who walk among you in a disorderly manner, not working at all, but are busybodies. 12 Now those who are such we command and exhort through our Lord Jesus Christ that they work in quietness and eat their own bread.
13 But as for you, brethren, do not grow weary in doing good. 14 And if anyone does not obey our word in this epistle, note that person and do not keep company with him, that he may be ashamed. 15 Yet do not count him as an enemy, but admonish him as a brother.
Benediction
16 Now may the Lord of peace Himself give you peace always in every way. The Lord be with you all.
17 The salutation of Paul with my own hand, which is a sign in every epistle; so I write.
18 The grace of our Lord Jesus Christ be with you all. Amen.
Luke 19:12-28
12 Therefore He said: "A certain nobleman went into a far country to receive for himself a kingdom and to return. 13 So he called ten of his servants, delivered to them ten minas, and said to them, 'Do business till I come.' 14 But his citizens hated him, and sent a delegation after him, saying, 'We will not have this man to reign over us.'
15 "And so it was that when he returned, having received the kingdom, he then commanded these servants, to whom he had given the money, to be called to him, that he might know how much every man had gained by trading. 16 Then came the first, saying, 'Master, your mina has earned ten minas.' 17 And he said to him, 'Well done, good servant; because you were faithful in a very little, have authority over ten cities.' 18 And the second came, saying, 'Master, your mina has earned five minas.' 19 Likewise he said to him, 'You also be over five cities.'
20 "Then another came, saying, 'Master, here is your mina, which I have kept put away in a handkerchief. 21 For I feared you, because you are an austere man. You collect what you did not deposit, and reap what you did not sow.' 22 And he said to him, 'Out of your own mouth I will judge you, you wicked servant. You knew that I was an austere man, collecting what I did not deposit and reaping what I did not sow. 23 Why then did you not put my money in the bank, that at my coming I might have collected it with interest?'
24 "And he said to those who stood by, 'Take the mina from him, and give it to him who has ten minas.' 25 (But they said to him, 'Master, he has ten minas.') 26 'For I say to you, that to everyone who has will be given; and from him who does not have, even what he has will be taken away from him. 27 But bring here those enemies of mine, who did not want me to reign over them, and slay thembefore me.' "
The Triumphal Entry
28 When He had said this, He went on ahead, going up to Jerusalem.