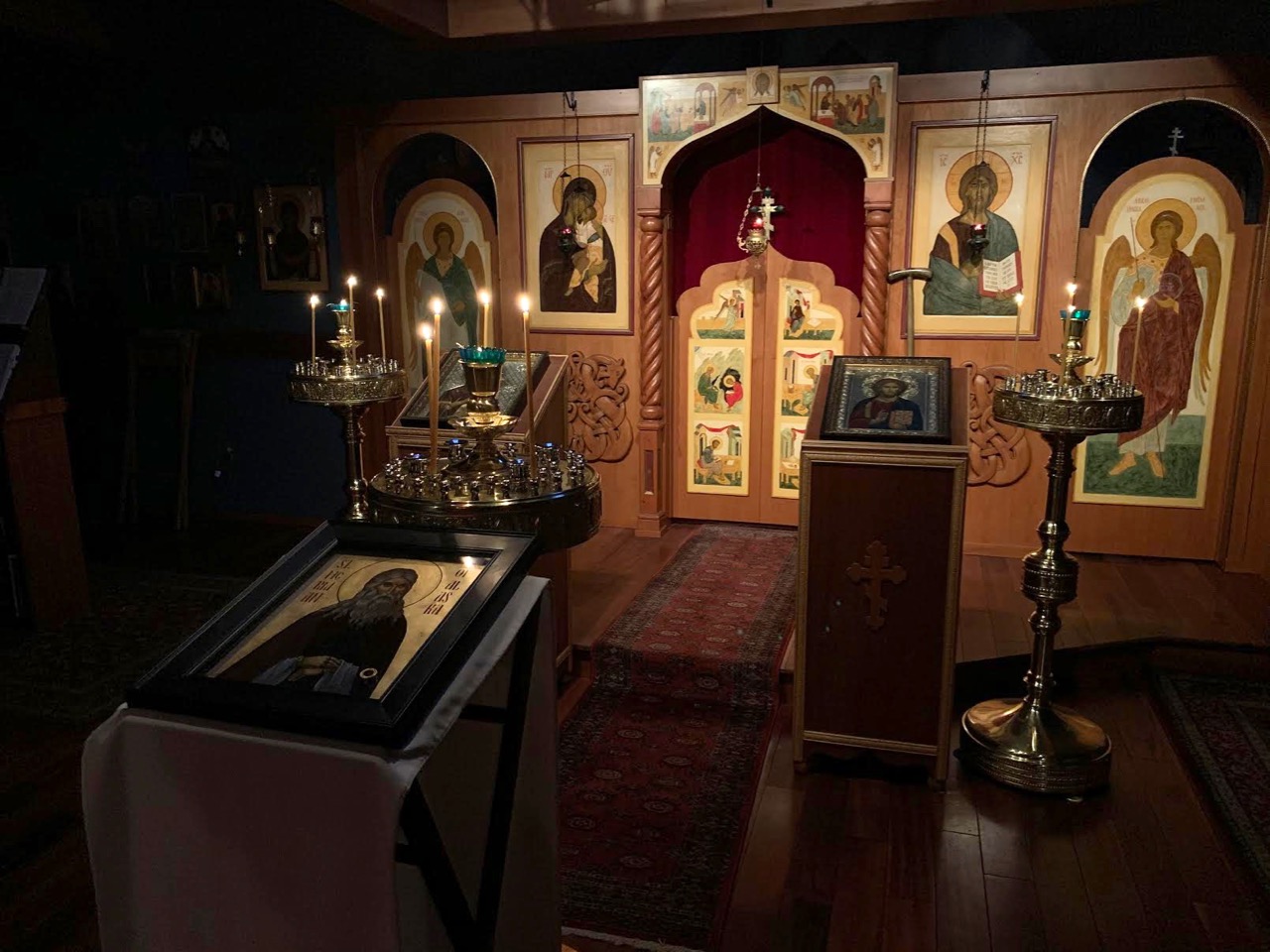 A blessed Nativity to all my friends who are celebrating the Birth of Christ according to the Gregorian Calendar. For those of us who serve under the Julian Calendar, we are celebrating the Feast of Saint Herman of Alaska.
With love in Christ,
Abbot Tryphon
"By enduring the trials of nature, the storms' cold and wind together
with hunger, thou didst kindle spiritual peace, warmth and satiety, and
become unaffected by the elements, truly a heavenly man and earthly
angel, O wondrous Herman; so wishing to honor thee as is meet we cry
out: Rejoice, conqueror of nature's hardships! Rejoice, thou who wast
arrayed in the virtues! … Rejoice, O venerable Father Herman,
adornment of Alaska and joy of all America! " (From Akathist to St
Herman)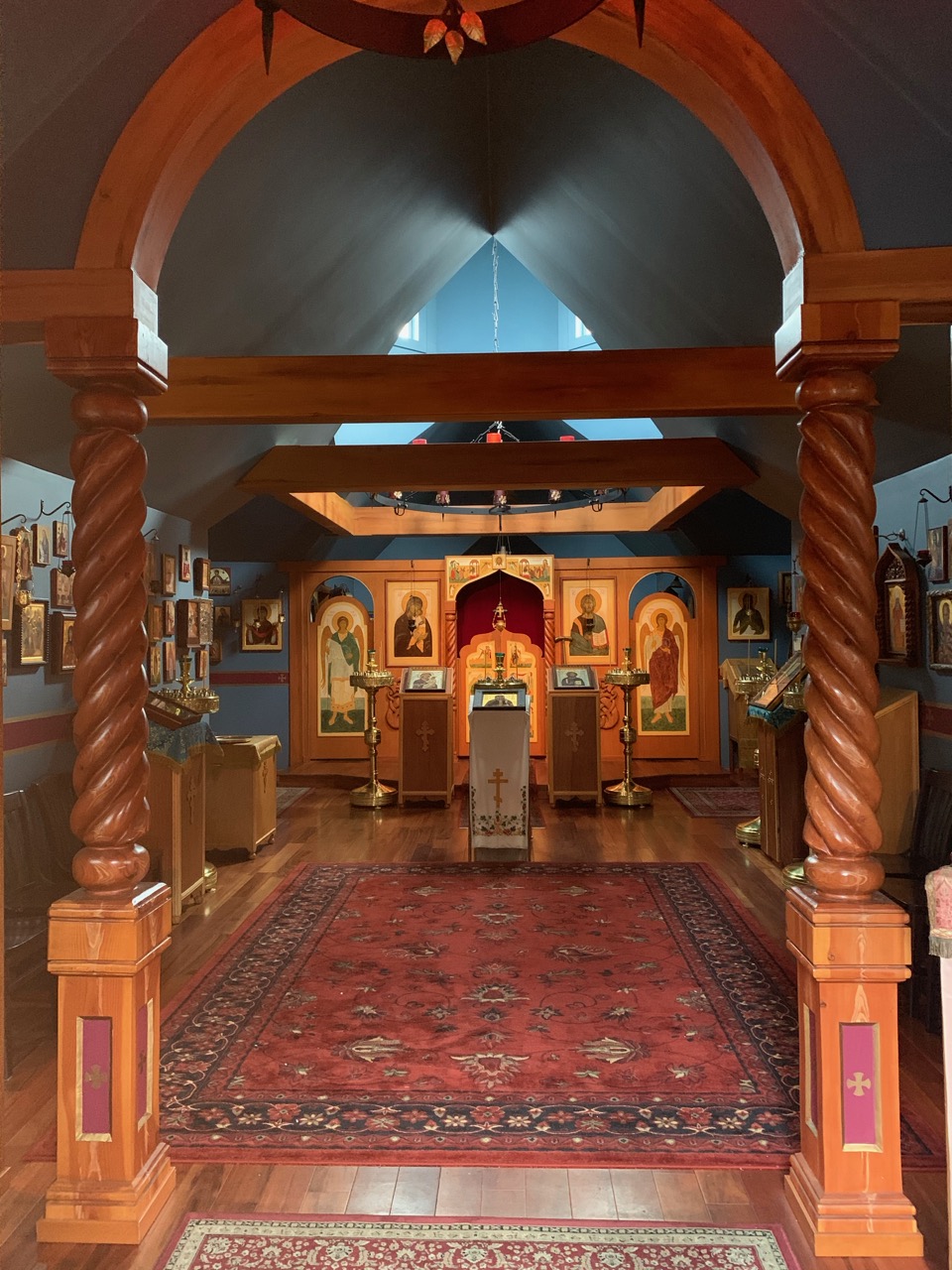 Wednesday December 25, 2019 / December 12, 2019
28th Week after Pentecost. Tone two.
Nativity (St. Philip's Fast). Food with Oil
St. Herman of Alaska
St. Spyridon the Wonderworker of Tremithon (348).
Venerable Therapontes, abbot of Monza (1597).
Hieromartyr Alexander, bishop of Jerusalem (251).
Martyr Synesius of Rome (3rd c.).
Synaxis of the First Martyrs of the American land: Hieromartyr Juvenal, Peter the Aleut, and New Martyrs of Russia Anatole (Kamensky) of Irkutsk and Seraphim (Samoilovich) of Uglich and priests John (Kochurov) of Chicago and Alexander (Khotovitsky) of New York.
Venerable Finian, founder of Clonard and Skellig Michael (Ireland) (549) (Celtic & British).
Venerable Colman of Glendalough (Ireland) (659) (Celtic & British).
St. John, metropolitan of Zichon, founder of the monastery of the Forerunner on Mt. Menikion (1333) (Greek).
Sts. Amonathus and Anthus, monks (Greek).
Martyr John, abbot of the Zedazeni, Georgia (9th c.) (Georgia).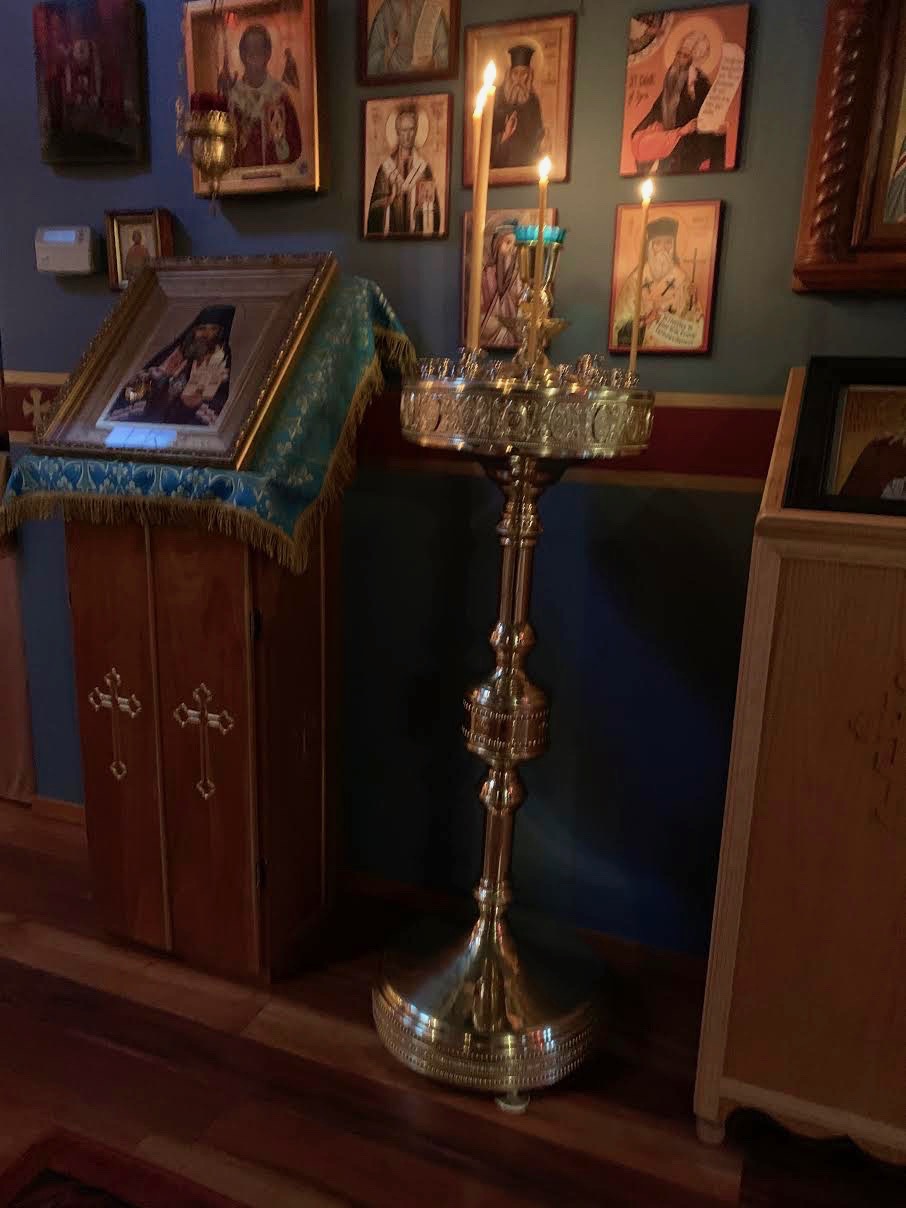 The Scripture Readings
2 Timothy 4:9-22
The Abandoned Apostle
9 Be diligent to come to me quickly; 10 for Demas has forsaken me, having loved this present world, and has departed for Thessalonica—Crescens for Galatia, Titus for Dalmatia. 11 Only Luke is with me. Get Mark and bring him with you, for he is useful to me for ministry. 12 And Tychicus I have sent to Ephesus. 13 Bring the cloak that I left with Carpus at Troas when you come—and the books, especially the parchments.
14 Alexander the coppersmith did me much harm. May the Lord repay him according to his works. 15 You also must beware of him, for he has greatly resisted our words.
16 At my first defense no one stood with me, but all forsook me. May it not be charged against them.
The Lord Is Faithful
17 But the Lord stood with me and strengthened me, so that the message might be preached fully through me, and that all the Gentiles might hear. Also I was delivered out of the mouth of the lion. 18 And the Lord will deliver me from every evil work and preserve me for His heavenly kingdom. To Him be glory forever and ever. Amen!
Come Before Winter
19 Greet Prisca and Aquila, and the household of Onesiphorus. 20 Erastus stayed in Corinth, but Trophimus I have left in Miletus sick.
21 Do your utmost to come before winter.
Eubulus greets you, as well as Pudens, Linus, Claudia, and all the brethren.
Farewell
22 The Lord Jesus Christ be with your spirit. Grace be with you. Amen.
Mark 8:30-34
30 Then He strictly warned them that they should tell no one about Him.
Jesus Predicts His Death and Resurrection
31 And He began to teach them that the Son of Man must suffer many things, and be rejected by the elders and chief priests and scribes, and be killed, and after three days rise again. 32 He spoke this word openly. Then Peter took Him aside and began to rebuke Him. 33 But when He had turned around and looked at His disciples, He rebuked Peter, saying, "Get behind Me, Satan! For you are not mindful of the things of God, but the things of men."
Take Up the Cross and Follow Him
34 When He had called the people to Himself, with His disciples also, He said to them, "Whoever desires to come after Me, let him deny himself, and take up his cross, and follow Me.