Sharing Orthodoxy in a Post-Christian Age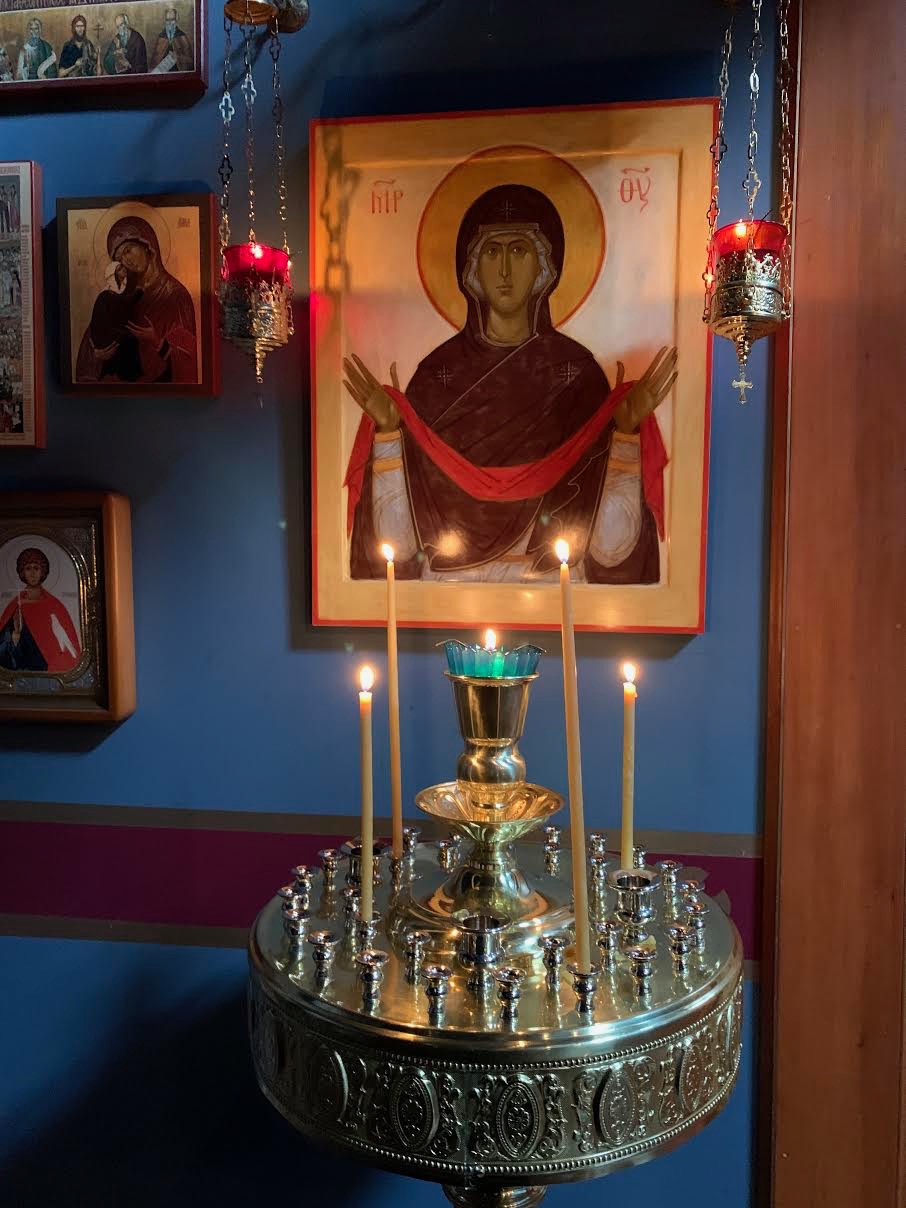 If we wish to share the truth of the Orthodox Faith, and Christ Who is her head, we must give witness to the love of Christ by loving everyone. Without Christ, Orthodoxy is just another religion, devoid of the power to transform and deify the human heart. Without Christ the Church is nothing but a human institution, no different than a political party.
For the Church to be herself, Christ must be visible in the love of her bishops and priests. Christ must be seen in the love of her people, and the charity and kindness that is displayed by all who call themselves Orthodox.
Without Christ our world is devoid of hope, and for others to know Christ, they must be able to see Him in us. The light of Christ must shine forth through the love of His Church and be made manifest in the works of His people. Without this love there is only darkness upon the face of the earth, and the world will remain without hope.
Others can not know they need Christ if they do not see Him in us. They do not know this Christ fills hearts and transforms lives if they do not see transformation in us. If we are fearful, angry, judgmental, arrogant or aloof, the world will see nothing in our Orthodox Christian faith worthy seeking.
If others do not see in us a forgiving heart, how will they know there is forgiveness in Christ? If others do not see in us a heart filled with joy, how will they know they need the very Christ whom we proclaim as our Lord and Savior? If others see in us a judgmental, narrow minded, unhappy person, why would they be drawn to the Orthodoxy we claim is the true faith?
Christ empowers us to change the hearts and minds of others by the example of our allowing Christ to change us. In the words of Saint Seraphim of Sarov, if we "acquire a humble and contrite heart, a thousand around us will be saved".
With love in Christ,
Abbot Tryphon
Photo: The Patronal Icon of the monastery's temple, The Protection of the Holy Virgin. Like all the icons on our iconostasis, this icon was painted by Matushka Ann Margitich of Saint Seraphim Cathedral in Santa Rosa, CA.
Friday December 27, 2019 / December 14, 2019
28th Week after Pentecost. Tone two.
Nativity (St. Philip's Fast). By Monastic Charter: Strict Fast (Bread, Vegetables, Fruits)
Martyrs Thyrsus, Leucius, and Callinicus of Apollonia (250).
Martyrs Apollonius, Philemon, Arianus, and Theoctychus of Alexandria (ca. 305).
New Hieromartyr Nicholas priest (1937).
St. Bassian confessor, archbishop of Tambov (1940).
Sainted Ilarion, Metropolitan of Suzdal' and Yur'ev (1707).
St. Venatius Fortunatus, bishop of Poitiers (7th c.) (Celtic & British).
Venerable Hygbald, abbot in Lincolnshire (7th c.) (Celtic & British).
Sts. Fingar and Phila, brother and sister, martyrs in Cornwall.
Venerable Daniel the Hesychast of Voronej (17th c.) (Romania).
Four guards converted by St. Arianus and martyred (Greek.).
St. Folciunus, bishop of Tervas (855) (Neth.).
The Scripture Readings
Titus 1:10-15
Rebuking Those Who Fail to Do Good
10 For there are many rebellious people, full of meaningless talk and deception, especially those of the circumcision group. 11 They must be silenced, because they are disrupting whole households by teaching things they ought not to teach—and that for the sake of dishonest gain. 12 One of Crete's own prophets has said it: "Cretans are always liars, evil brutes, lazy gluttons." 13 This saying is true. Therefore rebuke them sharply, so that they will be sound in the faith 14 and will pay no attention to Jewish myths or to the merely human commands of those who reject the truth. 15 To the pure, all things are pure, but to those who are corrupted and do not believe, nothing is pure. In fact, both their minds and consciences are corrupted.
Titus 2:1-10
Qualities of a Sound Church
2 But as for you, speak the things which are proper for sound doctrine: 2 that the older men be sober, reverent, temperate, sound in faith, in love, in patience; 3 the older women likewise, that they be reverent in behavior, not slanderers, not given to much wine, teachers of good things— 4 that they admonish the young women to love their husbands, to love their children, 5 to be discreet, chaste, homemakers, good, obedient to their own husbands, that the word of God may not be blasphemed.
6 Likewise, exhort the young men to be sober-minded, 7 in all things showing yourself to be a pattern of good works; in doctrine showing integrity, reverence, incorruptibility, 8 sound speech that cannot be condemned, that one who is an opponent may be ashamed, having nothing evil to say of you.
9 Exhort bondservants to be obedient to their own masters, to be well pleasing in all things, not answering back, 10 not pilfering, but showing all good fidelity, that they may adorn the doctrine of God our Savior in all things.
Mark 9:33-41
Who Is the Greatest?
33 Then He came to Capernaum. And when He was in the house He asked them, "What was it you disputed among yourselves on the road?" 34 But they kept silent, for on the road they had disputed among themselves who would be the greatest. 35 And He sat down, called the twelve, and said to them, "If anyone desires to be first, he shall be last of all and servant of all." 36 Then He took a little child and set him in the midst of them. And when He had taken him in His arms, He said to them, 37 "Whoever receives one of these little children in My name receives Me; and whoever receives Me, receives not Me but Him who sent Me."
Jesus Forbids Sectarianism
38 Now John answered Him, saying, "Teacher, we saw someone who does not follow us casting out demons in Your name, and we forbade him because he does not follow us."
39 But Jesus said, "Do not forbid him, for no one who works a miracle in My name can soon afterward speak evil of Me. 40 For he who is not against us is on our side. 41 For whoever gives you a cup of water to drink in My name, because you belong to Christ, assuredly, I say to you, he will by no means lose his reward.