More than acquittal and justification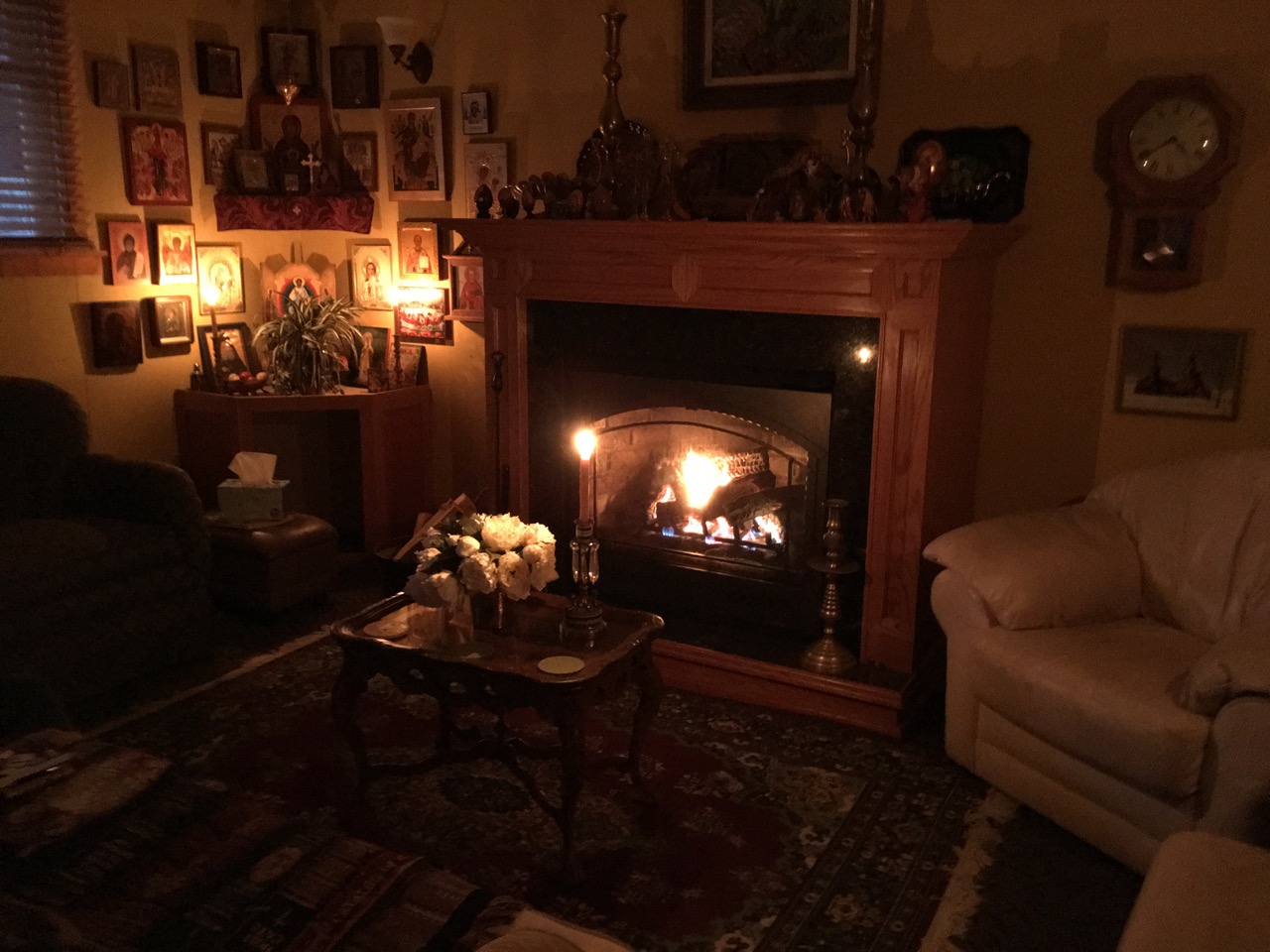 Salvation can not be explained in legalistic terms of acquittal and justification, for salvation is much more than simply being forgiven and getting into heaven. The close tie between faith and works, when it comes to the Orthodox view of salvation, is not about being "saved" by our works, for this is impossible. Works do not save us, but when placed in the context of a relationship, works do indeed have an eternal component.
Our "works" do not supplant the place of grace and faith with God, but are part of the whole experience in our relationship with God. Saint John Chrysostom (349-407), one of the greatest of the Church Fathers, and perhaps the greatest preacher in the history of the Church, wrote, "For Scripture says that faith has saved us. Put better: Since God willed it, faith has saved us. Now in what case, tell me, does faith save without itself doing anything at all? Faith's workings themselves are a gift of God, lest anyone should boast. What then is Paul saying? Not that God has forbidden works but that he has forbidden us to be justified by works. No one, Paul says, is justified by works, precisely in order that the grace and benevolence of God may become apparent."
The purging fire of God's presence is only a warmth for the one already purified with the good works done in this life. Yet the one who wastes this life, and does nothing to enhance his relationship with others through his good works, will have sacrificed a loving relationship with the God Who has called us into communion with Him. This person will experience the fire on judgement day as painful, for he who has not done good works in this life, will have done nothing to promote a sound relationship with the God Who has called us into a life of transformation. It is God's intent that this life bring us into holiness, preparing us for an eternity in the presence of God's holiness. If we have not been made holy, eternity in the presence of God, will be as a burning fire.
Our works do not earn us salvation, but neither are works unimportant. According to the Fathers, works make our communion with God fuller, and more complete. Our good works help us gain God's "likeness" in this life, and bring us into a joyful communion with Christ. The more we become like Christ, the more joy we will experience. Pain and suffering are the end result of our being less of God's likeness.
With love in Christ,
Abbot Tryphon
Thursday December 12, 2019 / November 29, 2019
26th Week after Pentecost. Tone eight.
Nativity (St. Philip's Fast). Food with Oil
Martyr Paramon and 370 Martyrs in Bithynia (250).
Martyr Philumenus of Ancyra, and with him Martyrs Valerian and Phaedrus (274).
Venerable Acacius of Mt. Latros, who is mentioned in The Ladder (6th c.).
New Hieromartyr Sergius priest (1941).
Venerable Nectarius the Obedient of the Kiev Caves (12th c.).
St. Saturninus, martyr and bishop of Toulouse ( 257) (Gaul).
Hieromartyr Abibus, bishop of Nekressi in Georgia (6th c.) (Georgia).
St. Mardarije of Libertyville (1935) (Serbia).
Venerable Pitirim of Egypt (4th c.), disciple of Venerable Anthony the Great.
Hieromartyr Dionysius, bishop of Corinth (182).
St. Tiridates, king of Armenia (4th c.).
St. Nicholas, archbishop of Thessalonica (Greek).
Hieromartyr John of Persia (Greek).
St. Urban of Macedonia, bishop (Greek).
St. Pancosmius, monk (Greek).
St. Radboud, bishop of Utrecht (917) (Neth.).
St. Brendan of Birr (571) (Celtic and British).
The Scripture Readings
1 Timothy 3:1-13
Qualifications of Overseers
3 This is a faithful saying: If a man desires the position of a bishop, he desires a good work. 2 A bishop then must be blameless, the husband of one wife, temperate, sober-minded, of good behavior, hospitable, able to teach; 3 not given to wine, not violent, not greedy for money, but gentle, not quarrelsome, not covetous; 4 one who rules his own house well, having his children in submission with all reverence 5 (for if a man does not know how to rule his own house, how will he take care of the church of God?); 6 not a novice, lest being puffed up with pride he fall into the same condemnation as the devil. 7 Moreover he must have a good testimony among those who are outside, lest he fall into reproach and the snare of the devil.
Qualifications of Deacons
8 Likewise deacons must be reverent, not double-tongued, not given to much wine, not greedy for money, 9 holding the mystery of the faith with a pure conscience. 10 But let these also first be tested; then let them serve as deacons, being found blameless. 11 Likewise, their wives must be reverent, not slanderers, temperate, faithful in all things. 12 Let deacons be the husbands of one wife, ruling their children and their own houses well. 13 For those who have served well as deacons obtain for themselves a good standing and great boldness in the faith which is in Christ Jesus.
Luke 20:9-18
The Parable of the Wicked Vinedressers
9 Then He began to tell the people this parable: "A certain man planted a vineyard, leased it to vinedressers, and went into a far country for a long time. 10 Now at vintage-time he sent a servant to the vinedressers, that they might give him some of the fruit of the vineyard. But the vinedressers beat him and sent him away empty-handed. 11 Again he sent another servant; and they beat him also, treated him shamefully, and sent him away empty-handed. 12 And again he sent a third; and they wounded him also and cast him out.
13 "Then the owner of the vineyard said, 'What shall I do? I will send my beloved son. Probably they will respect him when they see him.' 14 But when the vinedressers saw him, they reasoned among themselves, saying, 'This is the heir. Come, let us kill him, that the inheritance may be ours.' 15 So they cast him out of the vineyard and killed him. Therefore what will the owner of the vineyard do to them? 16 He will come and destroy those vinedressers and give the vineyard to others."
And when they heard it they said, "Certainly not!"
17 Then He looked at them and said, "What then is this that is written:
'The stone which the builders rejected
Has become the chief cornerstone'?
18 Whoever falls on that stone will be broken; but on whomever it falls, it will grind him to powder."