We must always think upon our own death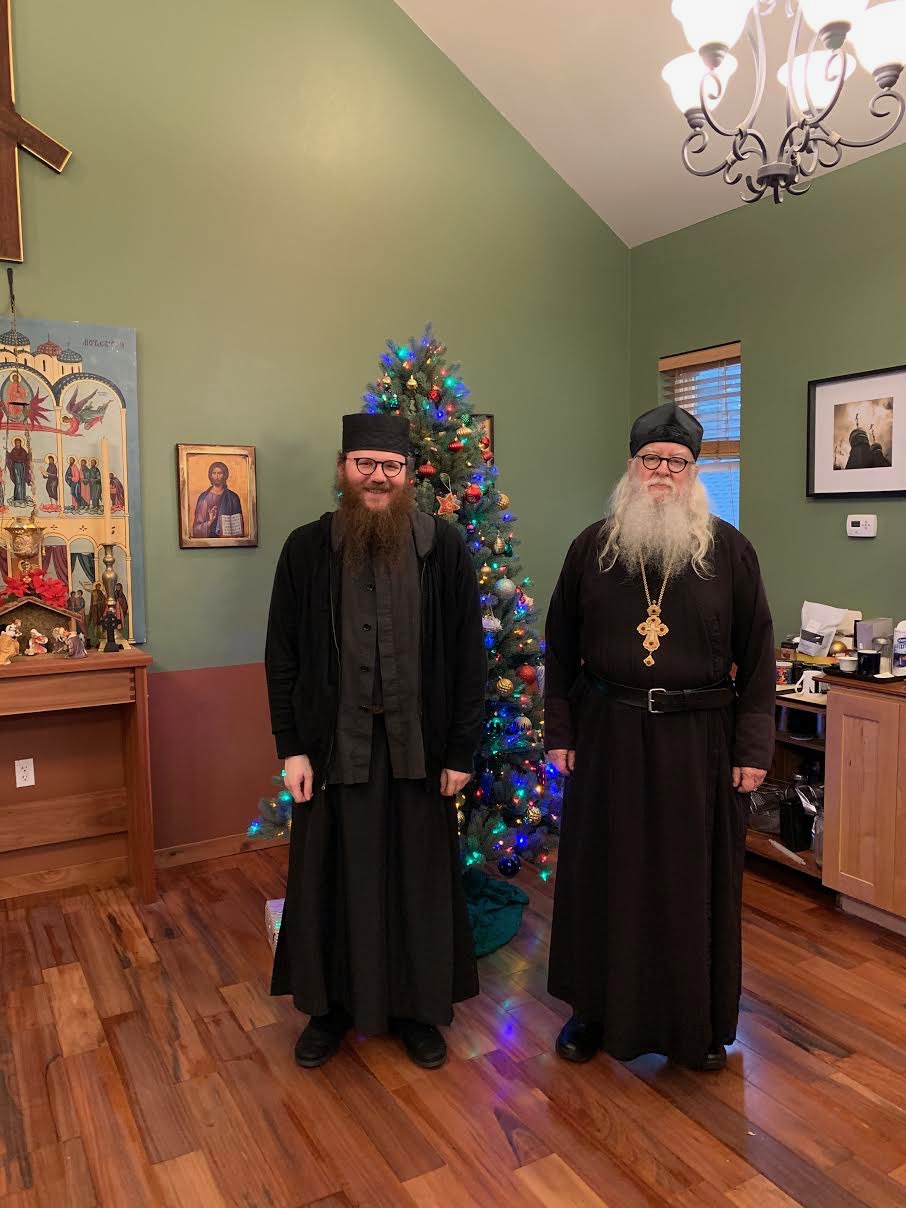 Saint Sisoes, the great ascetic, standing before the tomb of Alexander the Great, beheld the skeletal remains of one who was once covered in magnificent garments.  Astonished, the saint mourned for the vicissitudes of time and the transience of glory, and tearfully proclaimed, "The mere sight of you, tomb, dismays me and causes my heart to shed tears, as I contemplate the debt we, all men, owe. How can I possibly stand it? Oh, death! Who can evade you?"
During these past few years I have also lost a number of old friends, and given my age, I expect to lose more friends as the next few years progress. Death will come for us all, and it is to our benefit not to avoid the thought, for we never know when we will be required to account for our lives. The days of this Nativity Fast should be filled with thoughts of our own eventual death, and how we should use whatever time God has for us, in repentance for our own sins, and in service to others.
For the Christian, death itself is not to be feared, for Christ's resurrection will be ours, as well. Yet we also know that in order to be joined to His Kingdom, we must have been transformed, that the Fire of God will not be for us, a lake of fire.
With love in Christ,
Abbot Tryphon
Photo: Monk Sophrony visited our holy brotherhood from Decani Monastery in Kosovo.
Monday December 23, 2019 / December 10, 2019
28th Week after Pentecost. Tone two.
Nativity (St. Philip's Fast). By Monastic Charter: Strict Fast (Bread, Vegetables, Fruits)
Martyrs Menas the Melodius, Hermogenes, and Eugraphus of Alexandria (310).
St. Ioasaph, bishop of Belgorod (1754).
New Hieromartyr Jacob and Alexander priests, Hieromartyr Eugraphus and his son (1918).
New Hieromartyrs Anatolius, Alexander, Eugene, Constantine, Nicholas priests and with them Martyrs Peter, Michael, Dorotheus, Laurentius, Gregory and Virgin-martyrs Alexandra and Tatiana, New Hieromartyr Michael priest, New Hieromartyr Sergius (1937).
Virgin-martyr Eudocia (after 1937).
New Hieromartyrs Nicholas and Alexis priests (1938).
Virgin-martyrs Anna and Tatiana confessors (1948).
Virgin-martyr Thecla confessor (1954).
Venerable Anna confessor (1958).
Martyr Gemellus of Paphlagonia (361).
Venerable Thomas of Bithynia (10th c.).
Blessed John, king of Serbia (1503), and his parents Stephen (1468) and Angelina Brancovich (16th c.).
Hieromartyr Theotecnus (Greek).
Martyr Marianus (Greek).
Martyr Eugene (Greek).
The Scripture Readings
John 10:9-16
9 I am the door. If anyone enters by Me, he will be saved, and will go in and out and find pasture. 10 The thief does not come except to steal, and to kill, and to destroy. I have come that they may have life, and that they may have it more abundantly.
11 "I am the good shepherd. The good shepherd gives His life for the sheep. 12 But a hireling, he who is not the shepherd, one who does not own the sheep, sees the wolf coming and leaves the sheep and flees; and the wolf catches the sheep and scatters them. 13 The hireling flees because he is a hireling and does not care about the sheep. 14 I am the good shepherd; and I know My sheep, and am known by My own. 15 As the Father knows Me, even so I know the Father; and I lay down My life for the sheep. 16 And other sheep I have which are not of this fold; them also I must bring, and they will hear My voice; and there will be one flock and one shepherd.
2 Timothy 2:20-26
20 But in a great house there are not only vessels of gold and silver, but also of wood and clay, some for honor and some for dishonor. 21 Therefore if anyone cleanses himself from the latter, he will be a vessel for honor, sanctified and useful for the Master, prepared for every good work. 22 Flee also youthful lusts; but pursue righteousness, faith, love, peace with those who call on the Lord out of a pure heart. 23 But avoid foolish and ignorant disputes, knowing that they generate strife. 24 And a servant of the Lord must not quarrel but be gentle to all, able to teach, patient, 25 in humility correcting those who are in opposition, if God perhaps will grant them repentance, so that they may know the truth, 26 and that they may come to their senses and escape the snare of the devil, having been taken captive by him to do his will.
Mark 8:11-21
The Pharisees Seek a Sign
11 Then the Pharisees came out and began to dispute with Him, seeking from Him a sign from heaven, testing Him. 12 But He sighed deeply in His spirit, and said, "Why does this generation seek a sign? Assuredly, I say to you, no sign shall be given to this generation."
Beware of the Leaven of the Pharisees and Herod
13 And He left them, and getting into the boat again, departed to the other side. 14 Now the disciples had forgotten to take bread, and they did not have more than one loaf with them in the boat. 15 Then He charged them, saying, "Take heed, beware of the leaven of the Pharisees and the leaven of Herod."
16 And they reasoned among themselves, saying, "It is because we have no bread."
17 But Jesus, being aware of it, said to them, "Why do you reason because you have no bread? Do you not yet perceive nor understand? Is your heart still hardened? 18 Having eyes, do you not see? And having ears, do you not hear? And do you not remember? 19 When I broke the five loaves for the five thousand, how many baskets full of fragments did you take up?"
They said to Him, "Twelve."
20 "Also, when I broke the seven for the four thousand, how many large baskets full of fragments did you take up?"
And they said, "Seven."
21 So He said to them, "How is it you do not understand?"