Disappointments are meaningless when we have peace of heart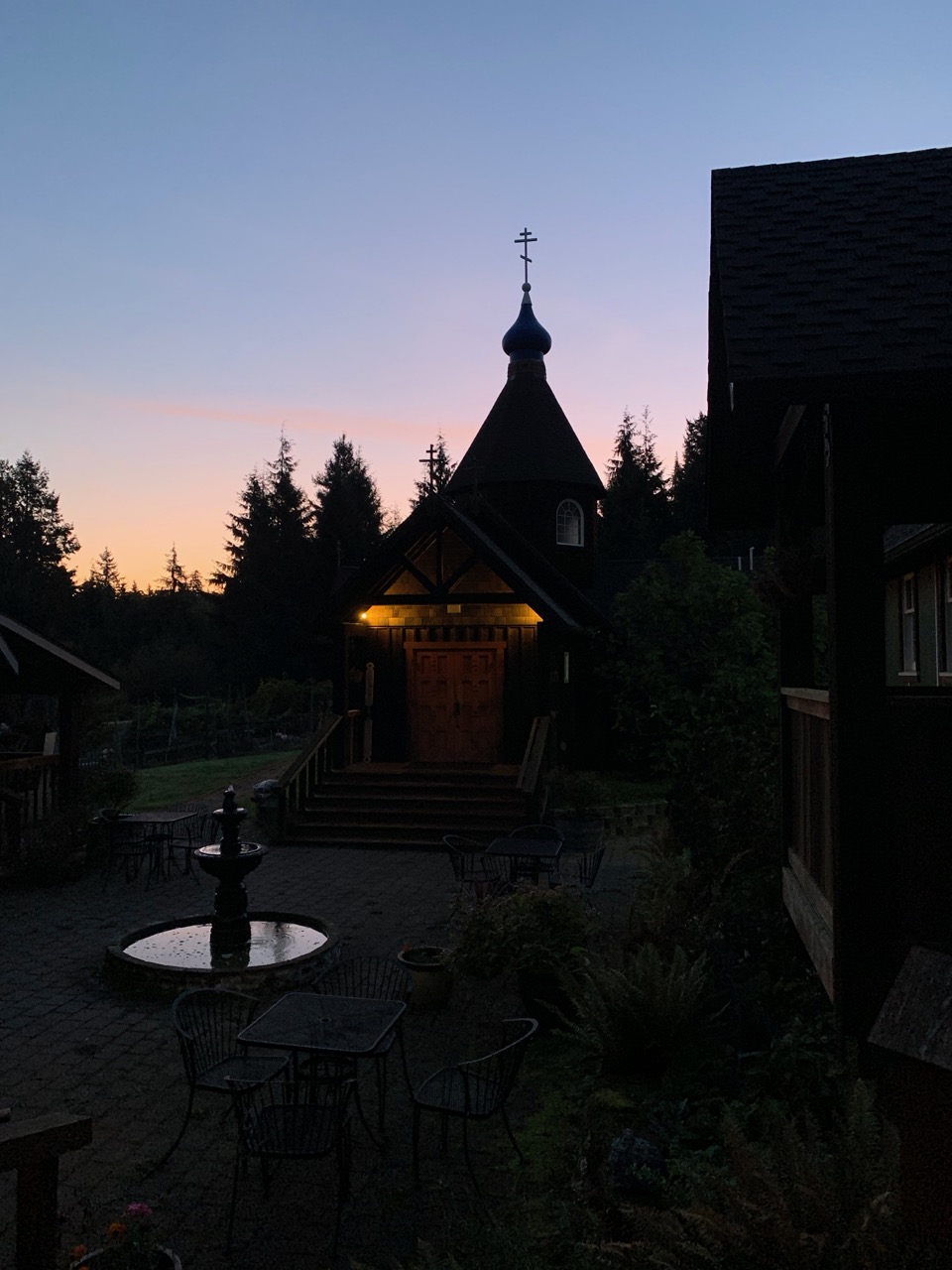 We often find ourselves disappointed in life. The job we really wanted is given to another person. An associate at work doesn't invite us to the dinner party, yet invited a coworker and his wife. A person we'd love to have as a friend shows no interest and we feel rejected. The music director at church doesn't allow us to join the choir. Someone much younger gets the promotion, along with an increase in salary. You get the idea.
If we have peace in our heart, all these disappointments are meaningless. The man who has peace in his heart gives thanks to God for all things. Even illnesses and poverty can be embraced if we see all as allowed by God because He loves us and grants just what we need for our salvation.
When we approach all that comes our way with a gladsome heart, we gain that which is most profitable. The treasure that is ours is one that can not be taken away. Not even death can deprive us of this treasure. If we give glory to God for all things, a peaceful heart will be ours.
With love in Christ,
Abbot Tryphon
Thank you for your prayerful and financial support
On behalf of the holy brotherhood of All-Merciful Saviour Monastery, I would like to extend our heartfelt thanks to all of you who so generously contribute financial support to the monastery. Your contributions enable us to meet our monthly financial obligations, including the mortgage payments, and allow us to continue serving the Church, the greater Orthodox community, and the world, with our prayers. Thank you all for allowing us to live the evangelical life of Orthodox monasticism in witness to the salvific truth of the Gospels of Our Lord, God, and Saviour, Jesus Christ.
The Monastery is a non-profit 501C3 organization, so your donations are tax deductible. Donations can be made through PayPal, or by sending a check to:
All-Merciful Saviour Monastery
PO Box 2420
Vashon Island, WA 98070
Monday December 2, 2019 / November 19, 2019
25th Week after Pentecost. Tone seven.
Nativity (St. Philip's Fast). Fish Allowed
Prophet Obadiah (Abdias) (9th c. B.C.).
Martyr Barlaam of Caesarea in Cappadocia (304).
Venerables Barlaam and loasaph, prince of India, and St. Abenner the King, father of St. loasaph (4th c.).
St. Philaret, metropolitan of Moscow (1867).
New Hieromartyr priest John Vishnevsky (1920).
New Hieromartyrs Porphirius (Gulevich) bishop of Simpheropol an Crimeria, Ioasaph (Udalov) bishop of Chistopol, deacon Antonius (Korzh), monk Barpholomeus (Ratnykh), priest Vladimir Pischulin, archpriest Demetrius Kiranov, priest John Bliumovich, archpriest Nicholas Mezentsev, priest Thimoty Izotov (1937).
New Hieromartyrs Sergius Mikhaev, Michael Dmitriev, Alexandra Mishutina, John Malinovsky, Constantine Mikhailovsy, Alexander Serebrov, Ignatius Teslin, John Piramidin, Simeon Krivosheev, John Florovky, Jacob Briliantov, Demetrius Kuklin, Jacob Peredery priests, New Hieromartyrs Ioasaph Krimzin, Gennady Rebeza, Peter Mamontov, Gerasim Sukhov, Michael Kvanin, Martyr Valentine Kornienko, Peter Antonov, Leonid Salkov, Thimoty Kucherov (1937).
St. Porphyrios of Kavsokalyvia (1991).
Venerable Barlaam, abbot of the Kiev Caves (1065).
Uncovering of the relics (1626) of Monk-martyr Adrian, abbot of Poshekhonye (1550).
Martyr Azes of Isauria, and with him 150 soldiers (284).
Martyr Heliodorus in Pamphylia (273).
Venerable Hilarion of Georgia, wonderworker of Thessalonica (875) (Georgia).
"The Joy of All who Sorrow" (1863) Icon of the Mother of God.
St. Patroclus of Bourges (577) (Gaul).
St. Egbert, archbishop of York (766) (Celtic & British).
Martyr Agapius of Gaza (306).
St. Simon, wonderworker of Calabria (10th c.).
Martyrs Anthimus, Thalalaeus, Christopher, Euphemia and her children (Greek).
Martyr Pancharius (Greek).
Martyr Barlaam of Antioch (Greek).
The Scripture Readings
2 Thessalonians 1:1-10
Greeting
1 Paul, Silvanus, and Timothy,
To the church of the Thessalonians in God our Father and the Lord Jesus Christ:
2 Grace to you and peace from God our Father and the Lord Jesus Christ.
God's Final Judgment and Glory
3 We are bound to thank God always for you, brethren, as it is fitting, because your faith grows exceedingly, and the love of every one of you all abounds toward each other, 4 so that we ourselves boast of you among the churches of God for your patience and faith in all your persecutions and tribulations that you endure, 5 which is manifest evidence of the righteous judgment of God, that you may be counted worthy of the kingdom of God, for which you also suffer; 6 since it is a righteous thing with God to repay with tribulation those who trouble you, 7 and to give you who are troubled rest with us when the Lord Jesus is revealed from heaven with His mighty angels, 8 in flaming fire taking vengeance on those who do not know God, and on those who do not obey the gospel of our Lord Jesus Christ. 9 These shall be punished with everlasting destruction from the presence of the Lord and from the glory of His power, 10 when He comes, in that Day, to be glorified in His saints and to be admired among all those who believe, because our testimony among you was believed.
Luke 17:20-25
The Coming of the Kingdom
20 Now when He was asked by the Pharisees when the kingdom of God would come, He answered them and said, "The kingdom of God does not come with observation; 21 nor will they say, 'See here!' or 'See there!' For indeed, the kingdom of God is within you."
22 Then He said to the disciples, "The days will come when you will desire to see one of the days of the Son of Man, and you will not see it. 23 And they will say to you, 'Look here!' or 'Look there!' Do not go after them or follow them. 24 For as the lightning that flashes out of one part under heaven shines to the other part under heaven, so also the Son of Man will be in His day. 25 But first He must suffer many things and be rejected by this generation.