We must be open to the movement of the Holy Spirit in our lives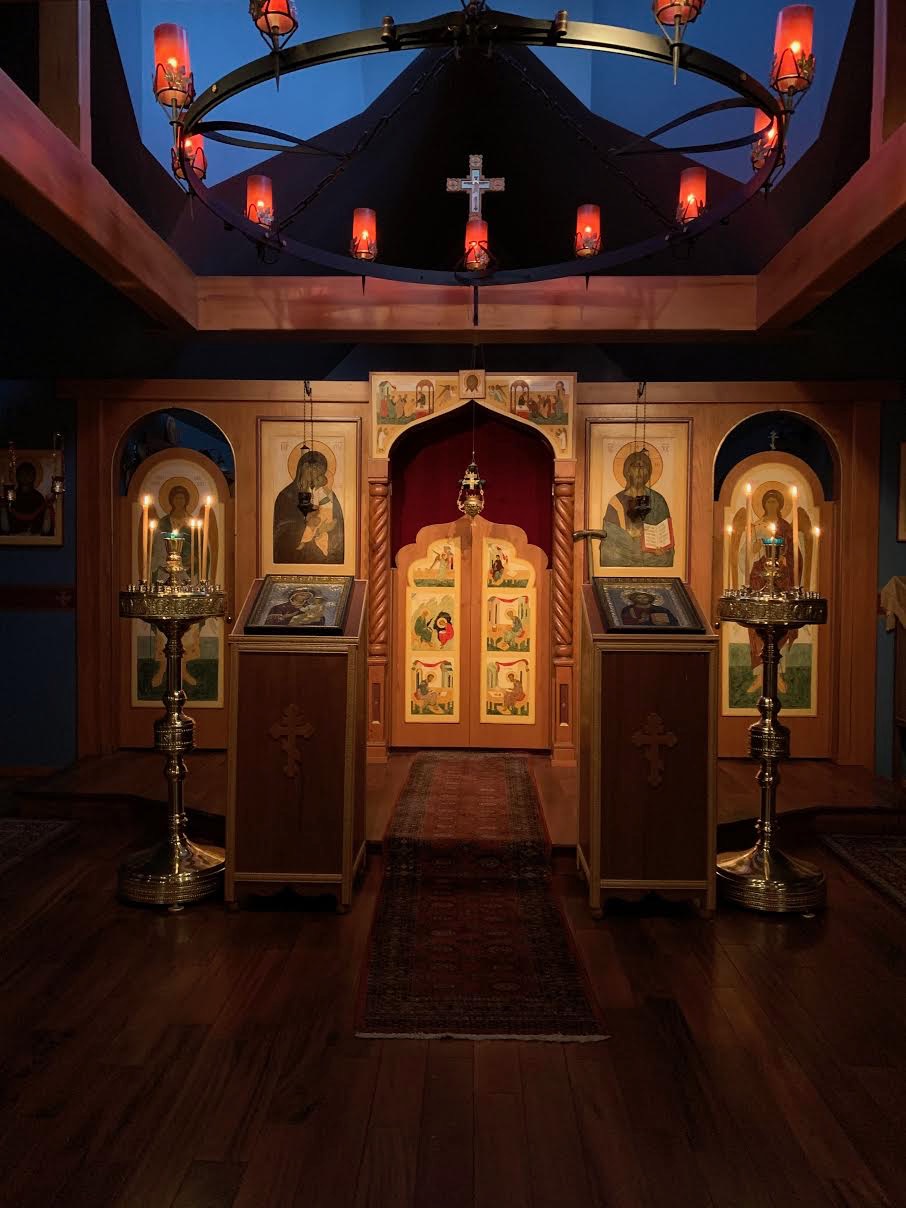 The spiritual struggle that is required of us cannot depend on having a spiritual father. Most Orthodox Christians do not have one, and the average parish priest is not equipped, either with the time, nor the inclination, to take on the role of spiritual father to members of his flock. Just carrying the load as rector, preacher, counselor, confessor, teacher, CEO, and priest, can be an overwhelming burden to the average cleric. Add to the above duties, the obligation a priest has to his wife and family, and you have the potential for burnout. Is it any wonder so many priests get that glazed look on their faces when someone approaches with spiritual questions that would require more time than the average priest is able to give.
The fact that the Church has guidelines governing the many periods of fasting must often suffice for the parishioner, since the priest may not have the time to be the guide in such matters. The need for discerning one's spiritual struggle, often without a prayer rule, can compound the struggle for the person who wishes to deepen their spiritual life.
We can't just order up that which God has for us, but we must make sure we are open to the movement of the Holy Spirit in our lives. Making life around the Church a high priority in our week can serve as a good start. Orthodoxy is by nature a faith that demands full participation and deep commitment, otherwise it becomes just another religion, devoid of salvific, transformational value.
If Orthodoxy is to be something other than mere magic, with the priest as some sort of wizard who performs the right formulas, thus allowing us to feel we've done all that is needed, our Orthodoxy will have failed us. Do we read the daily prescribed scripture readings? Do the lives of the saints impact our lives, because we read about them? Are we preparing ourselves for the Saturday night confession by taking note of our sins during the week, and being ready to be accountable before God, with the priest as our witness? Are we holding up the Orthodox standard in our public life, or do we allow ourselves to be lost in the crowd, dismissing our obligations to God during the week?
The spiritual life is an adventure, full of pitfalls AND great heights. If we take this journey as the prime reason for living, the reward will be great. If we try living our life with the Church placed in a secondary roll, we will end our lives as losers, and having lost the battle and the reward. Yes, it is best that we have a spiritual father, and we should pray that God send us such a guide, but the road to paradise must begin with a commitment to make this journey our main priority. We are on a journey, and it begins with that first step. Christ stands with us, ready to lift us up when we fall, and even pull us along when we stumble or grow fainthearted.
With love in Christ,
Abbot Tryphon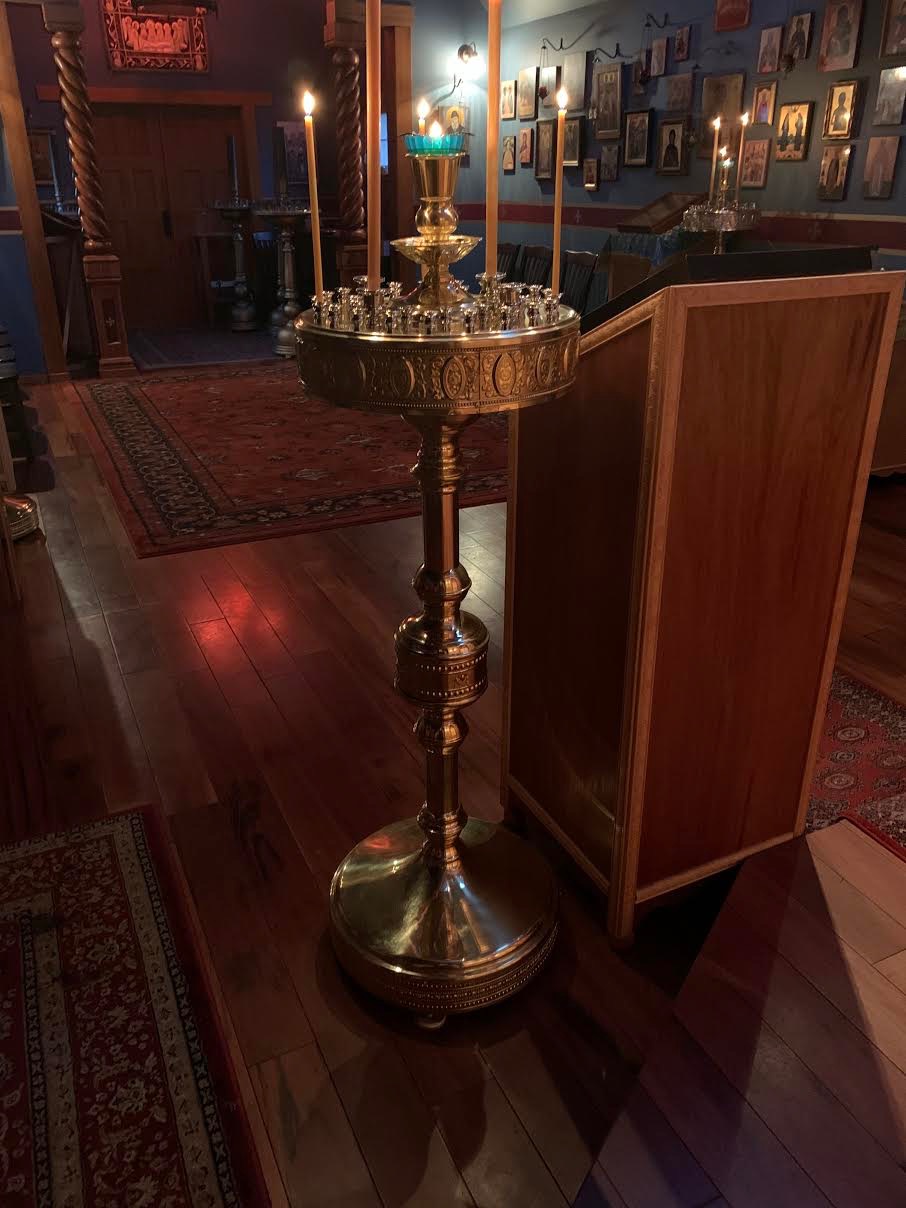 Photos: Our six candle stands arrived from Russia, earlier today. They are absolutely beautiful! Thank you to all who donated toward the beautification of our monastery's temple.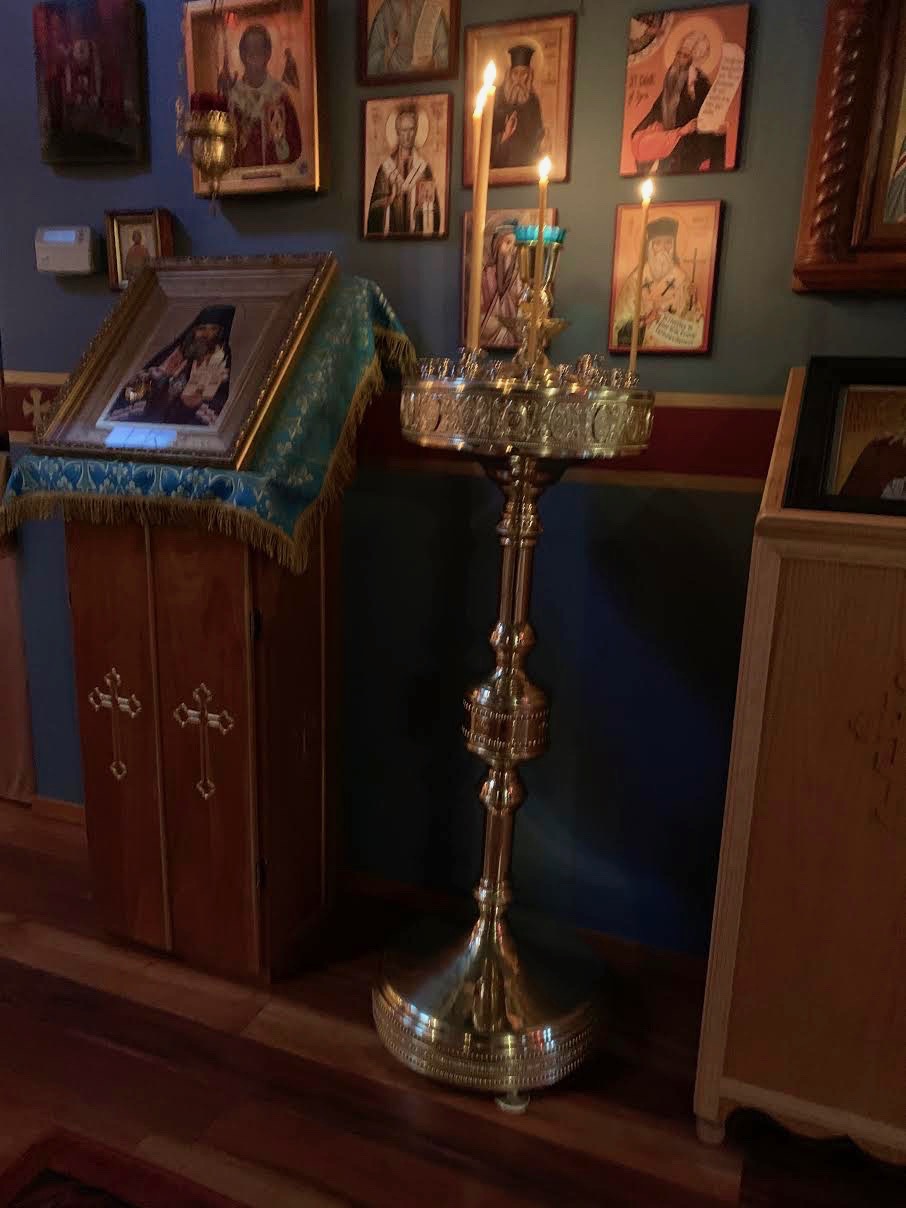 Tuesday December 24, 2019 / December 11, 2019
28th Week after Pentecost. Tone two.
Nativity (St. Philip's Fast). Food with Oil
Venerable Daniel the Stylite of Constantinopole (490).
New Hieromartyr Theophan, bishop of Solikamsk (1918) and with him 2 Hieromartyrs and 5 Martyrs (1918).
New Hieromartyr Nicholas priest (1937).
New Hieromartyr John priest (1941).
St. Kuksha (Velichko), hieroschemamonk of Odessa (1964).
Venerable Nicon the Dry of Kiev Caves (1101).
Martyr Mirax of Egypt (640).
Martyr Acepsius and Aeithalas at Arbela in Assyria (354).
Venerable Luke the New Stylite of Chalcedon (979).
Venerable Leontius, monk, of Monemdasia in the Peloponnesus (1450).
Monk-martyr Barsabas, abbot og Ishtar and 10 companions in Persia (342).
All Saints of Georgia (Georgia).
Martyrs Terentius, Vincent, Emilian and Bebaia (Greek).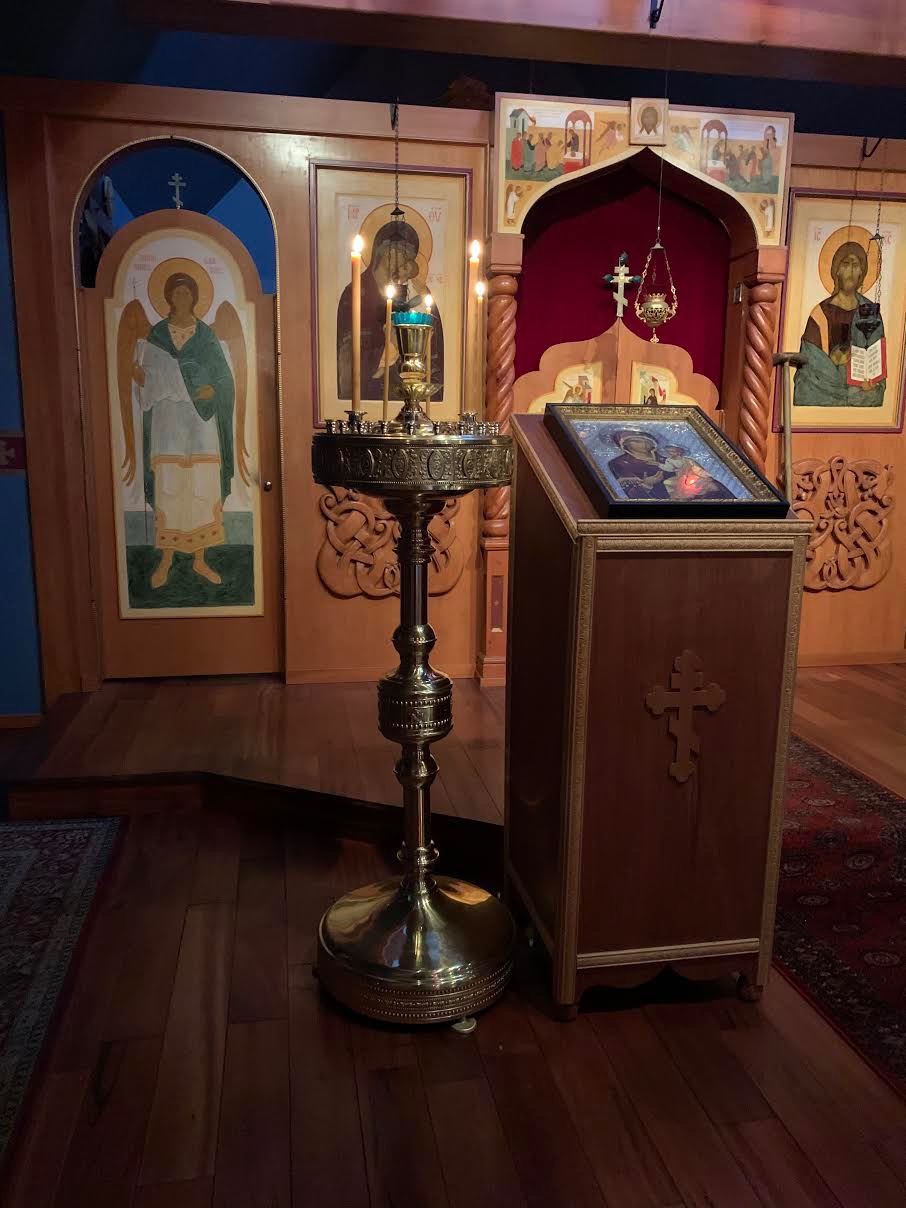 The Scripture Readings
2 Timothy 3:16-4:4
16 All Scripture is given by inspiration of God, and is profitable for doctrine, for reproof, for correction, for instruction in righteousness, 17 that the man of God may be complete, thoroughly equipped for every good work.
Preach the Word
4 I charge you therefore before God and the Lord Jesus Christ, who will judge the living and the dead at His appearing and His kingdom: 2 Preach the word! Be ready in season and out of season. Convince, rebuke, exhort, with all longsuffering and teaching. 3 For the time will come when they will not endure sound doctrine, but according to their own desires, because they have itching ears, they will heap up for themselves teachers; 4 and they will turn their ears away from the truth, and be turned aside to fables.
Mark 8:22-26
A Blind Man Healed at Bethsaida
22 Then He came to Bethsaida; and they brought a blind man to Him, and begged Him to touch him. 23 So He took the blind man by the hand and led him out of the town. And when He had spit on his eyes and put His hands on him, He asked him if he saw anything.
24 And he looked up and said, "I see men like trees, walking."
25 Then He put His hands on his eyes again and made him look up. And he was restored and saw everyone clearly. 26 Then He sent him away to his house, saying, "Neither go into the town, nor tell anyone in the town."